Facebook employees were caught red-handed leaving fake Portal reviews on Amazon
Will Amazon pull the product for fake reviews?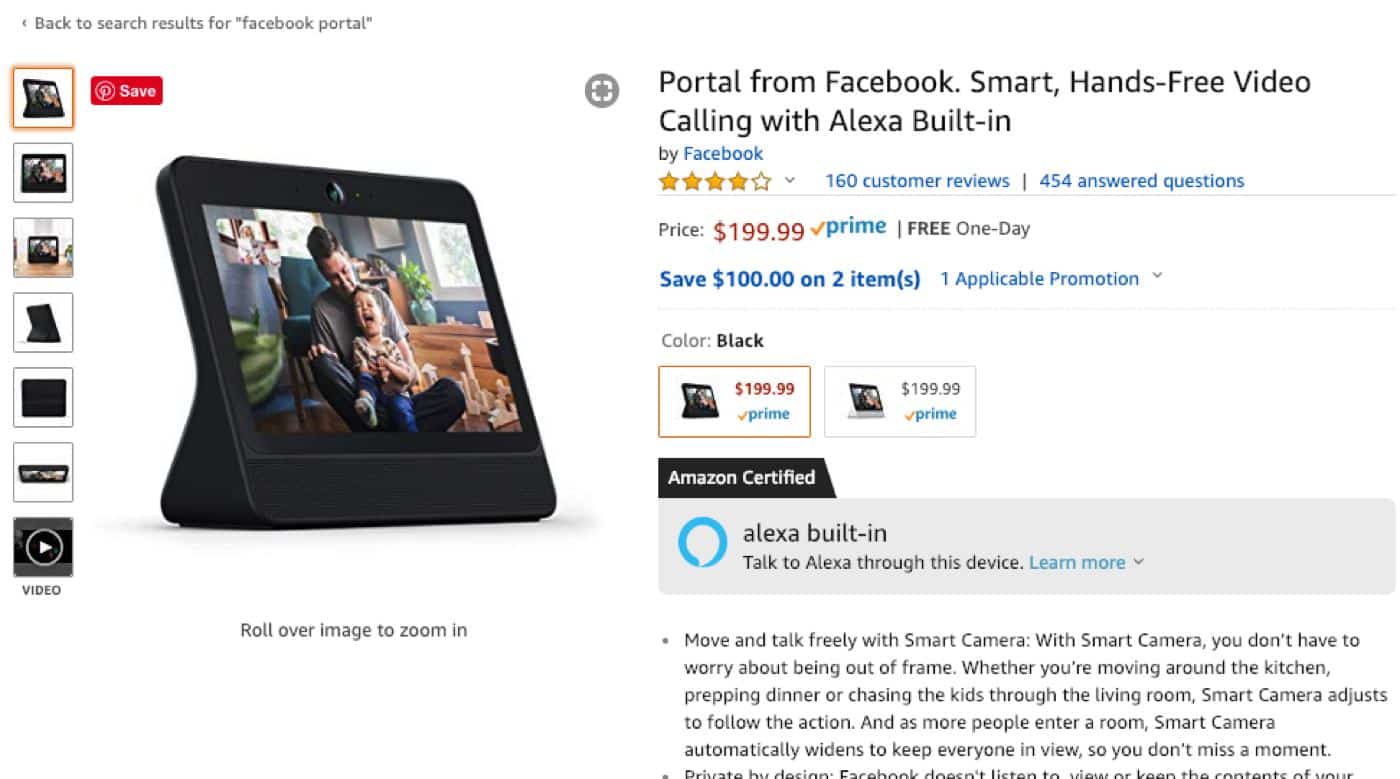 Remember Facebook's video surveillance monitor, I mean, Facebook Portal? You know, the video chat/smart speaker device they introduced back in October? Yea, that thing. Well, as it turns out, a bunch of Facebook employees have been caught leaving bogus 5-star reviews all over Amazon.
That's right, the company who's literally the least responsible when it comes to handling your data has its employees writing fake reviews for a device that, well, harvests your personal data to serve you more ads.
Thankfully, New York Times tech columnist, Kevin Roose, caught wind to Facebook's shenanigans when he spotted Amazon reviewers who had the same names as Facebook employees.
Look at this bullshit:
https://twitter.com/kevinroose/status/1085947102818119681
Shady, right? Well, obviously. And what's even better is that leaving fake reviews for a product on Amazon's website goes directly against Amazon's terms and conditions for sellers. Meaning, if Amazon really wanted to, they could kick Facebook Portal off its website for violating its terms.
Facebook claims it wasn't coordinated
When pressed by Roose via Twitter, Facebook didn't really deny it either. However, according to one executive, they also didn't instruct its employees to do this, according to Andrew "Boz" Bosworth, who leads Facebook's AR and VR divisions.
https://twitter.com/boztank/status/1085966442820886528
Listen, fake reviews on Amazon are by far nothing new. This happens constantly on the platform from shady Chinese resellers. But for it to come from Facebook? I don't know, it all seems fishy and extremely thirsty.
Like, one of the people who wrote a fake review was a Facebook event marketer? I mean, I could see if it was someone who was directly involved on the Portal team, but when I see an event marketer leaving a fake review, this whole thing seems coordinated.
We've reached out to Facebook and Amazon to see if they could further clarify on this matter. If they respond, we'll update the post accordingly.
Do you think this was a coordinated action? Have any thoughts on this? Let us know down below in the comments or carry the discussion over to our Twitter or Facebook.
Editors' Recommendations:
Follow us on Flipboard, Google News, or Apple News