Totally normal and cool Twitter CEO pretending to be son tweets about porn
Masterful gambit, sir.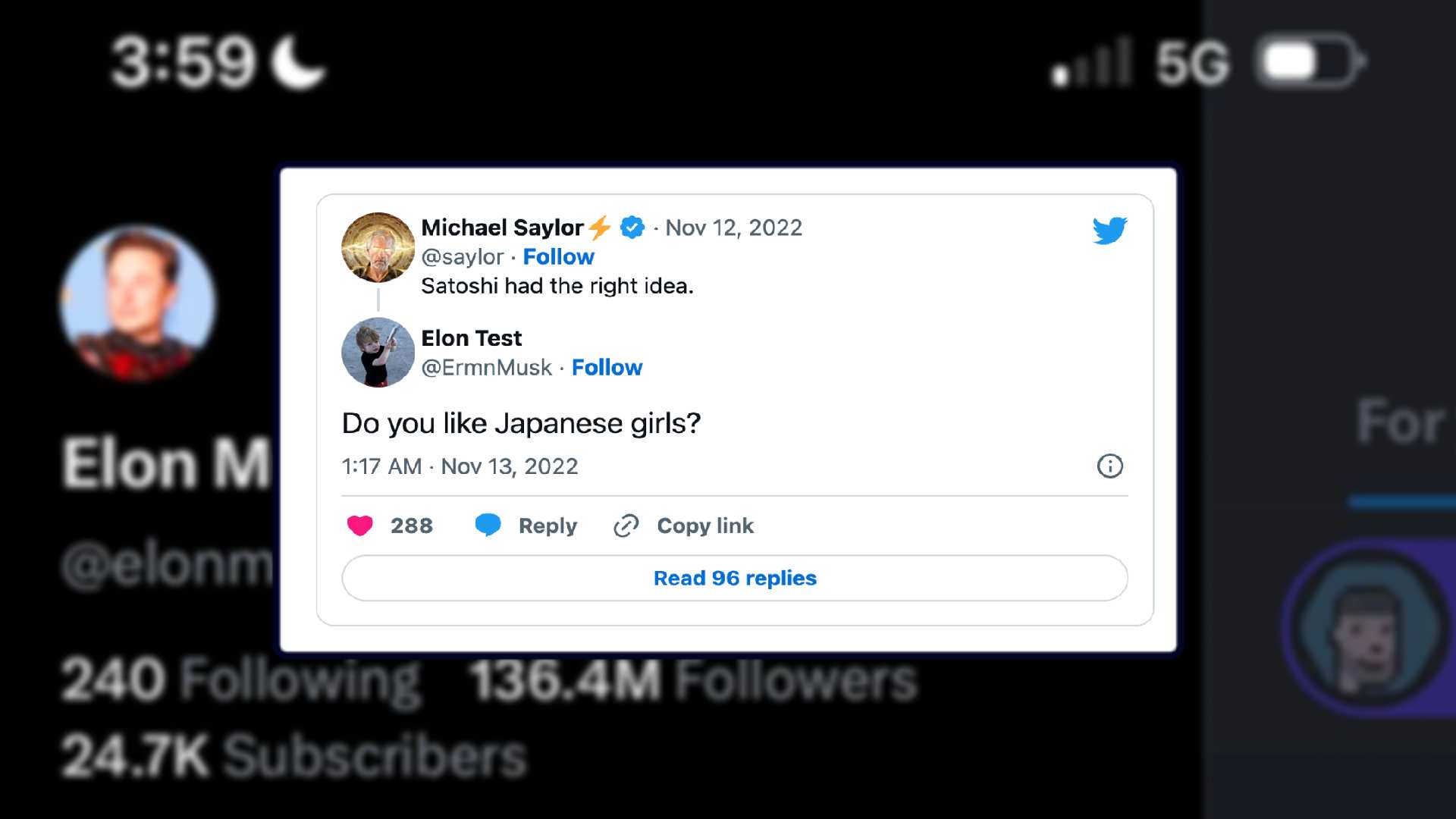 So it looks like Twitter CEO Elon Musk, who is a totally cool and normal guy actually because he likes posting stolen memes, accidentally unveiled his alt-Twitter account yesterday.
And, him being a chill, normal guy and not a carrier of near-radioactive levels of divorced man energy, has been using this alt account for totally cool and normal things.
Chiefly, impersonating his own infant son and tweeting about porn.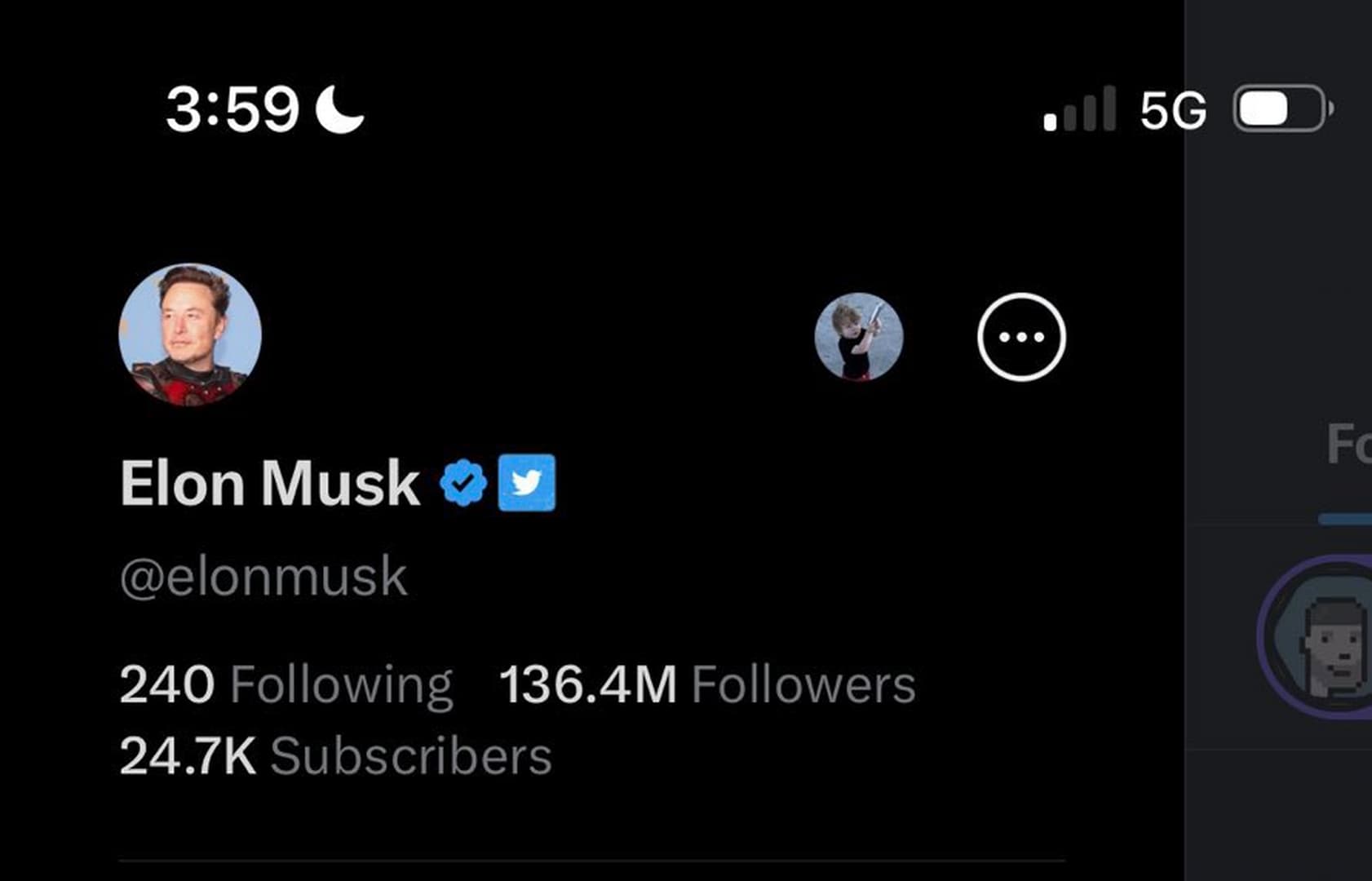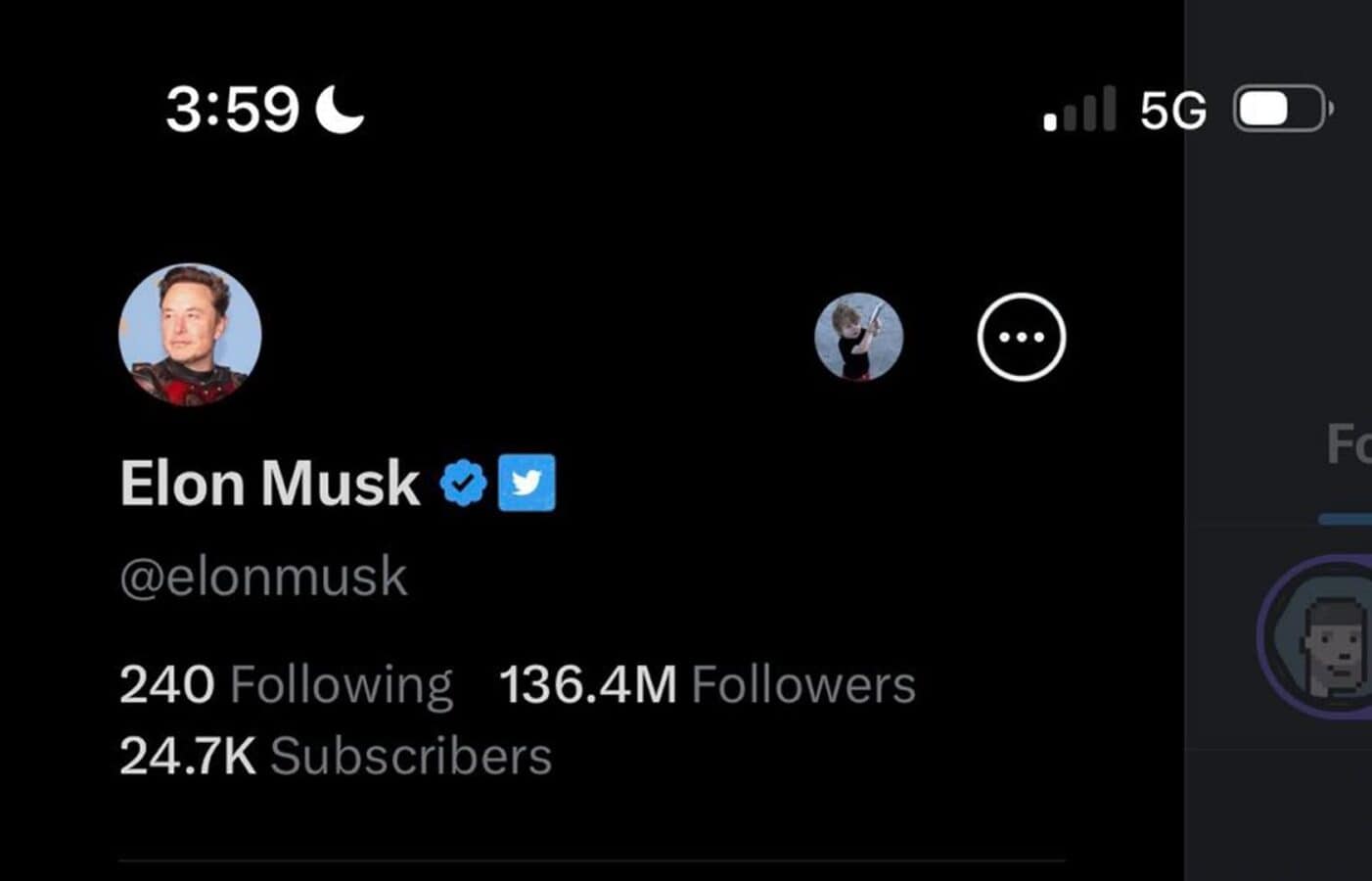 This seemingly accidental unveiling came, as it often does with Machiavellian types, as the result of unchecked arrogant dipshittery wherein Musk took to Twitter, the platform he purchased for just a smidge over its value, to brag about how much he is making in subscriptions from his sad boi army.
But how weird of stuff can he be posting, you ask? Pretty weird stuff (allegedly), I answer!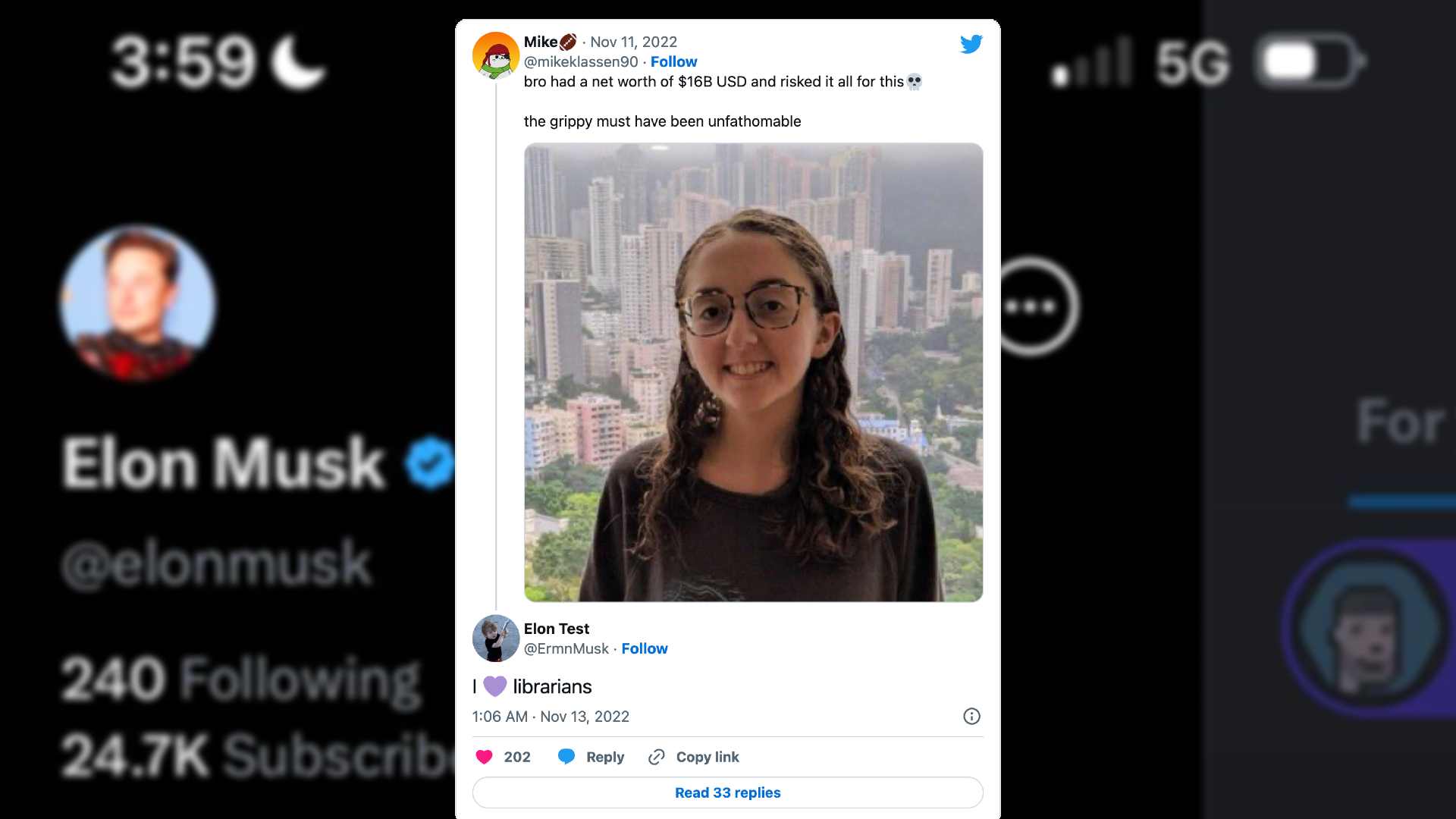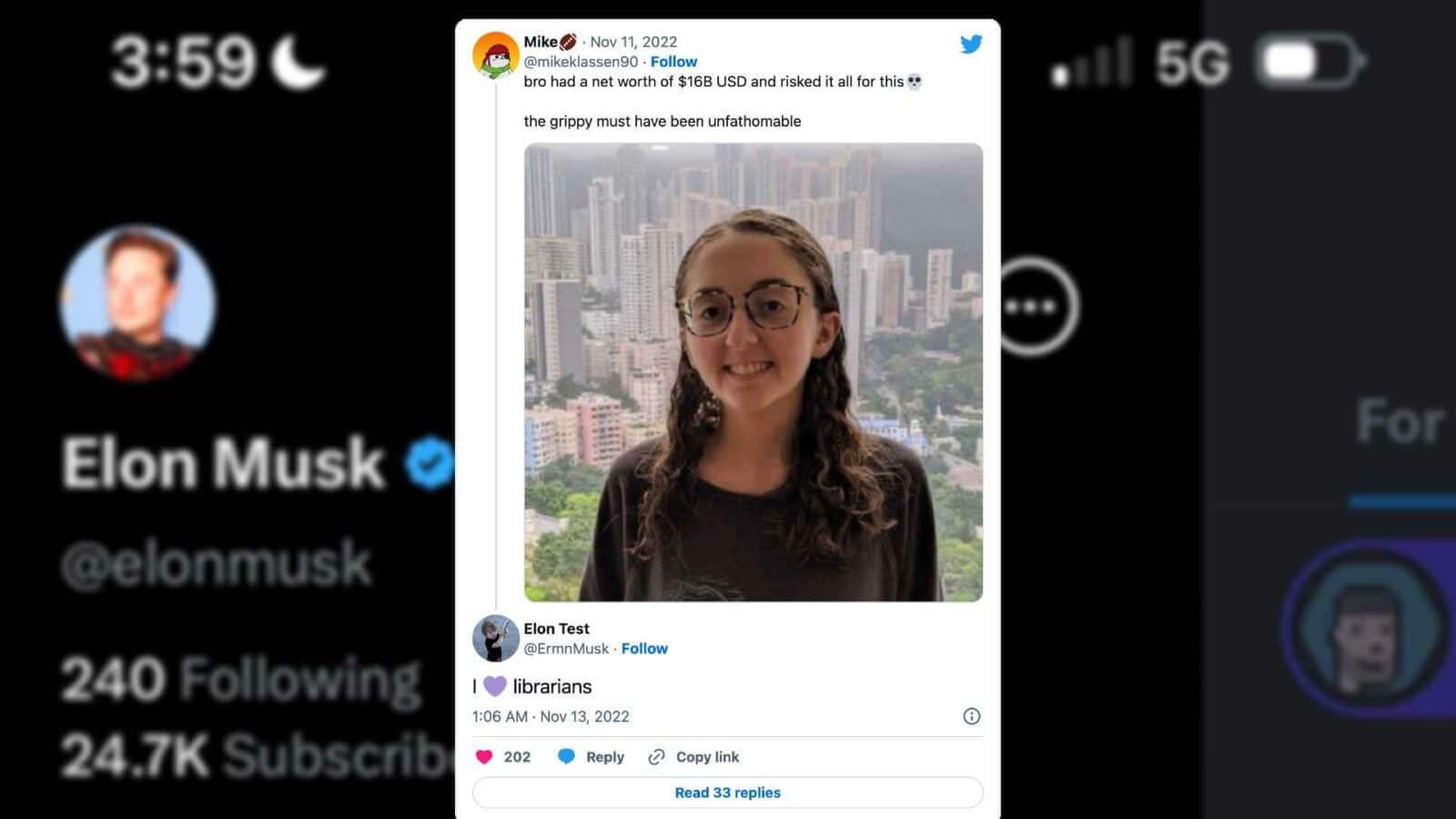 Here's him responding to a tweet from his regular account (classic normal guy stuff).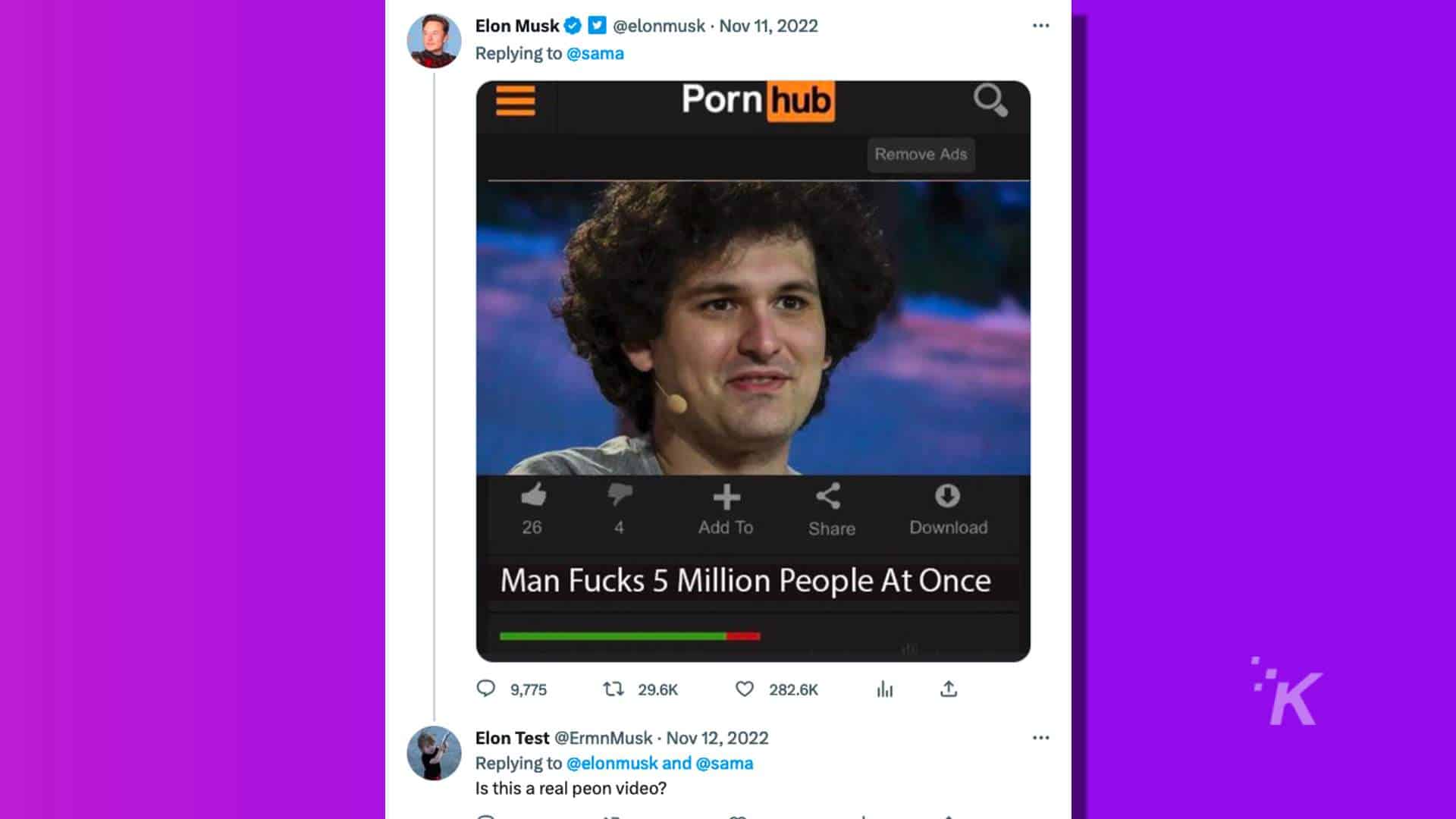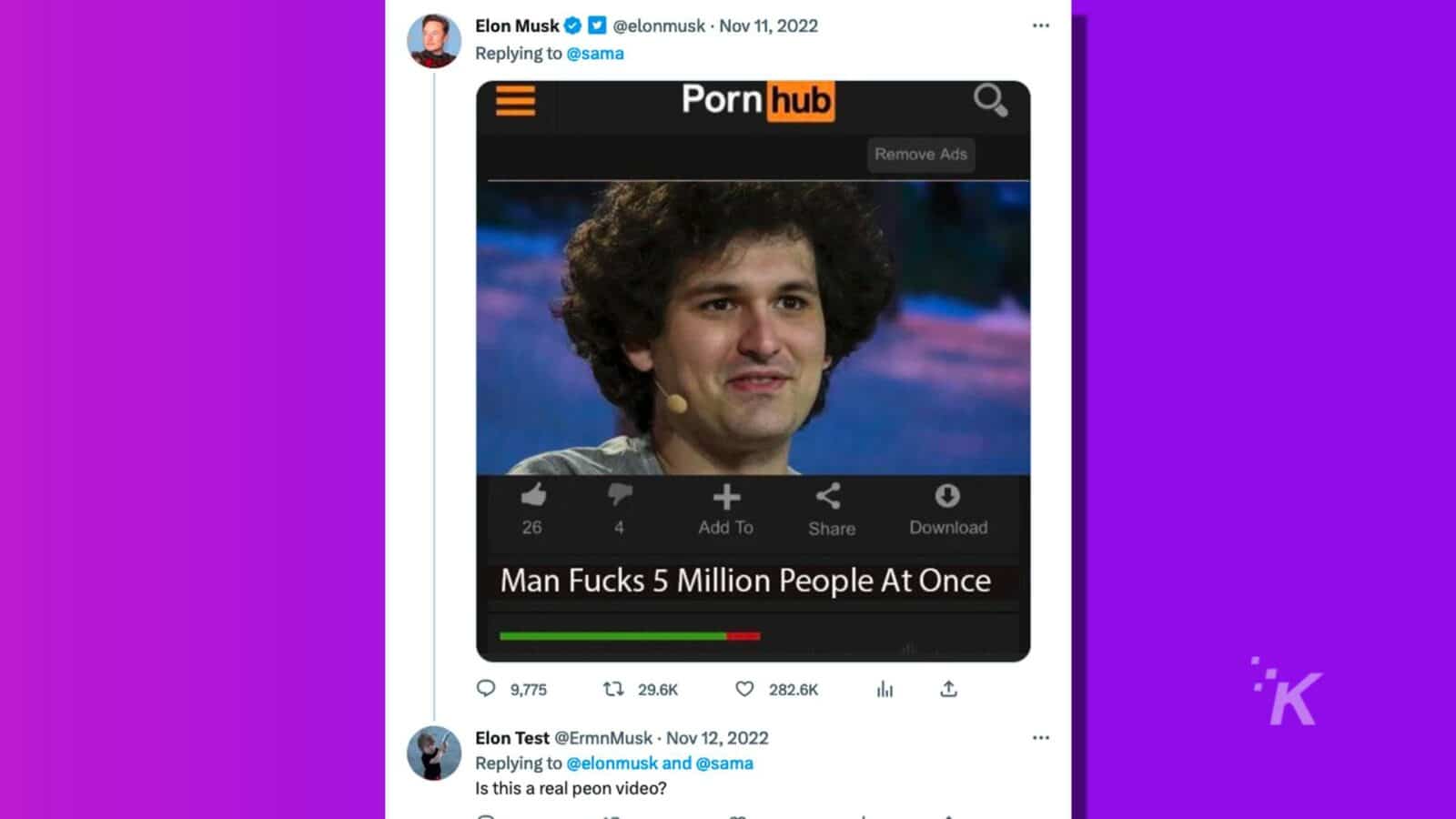 Here's him talking about how he wishes he was old enough to go to nightclubs. (It's worth mentioning that Musk, despite having the humor and overall intelligence of a 13 year, is, in fact, 51 years old).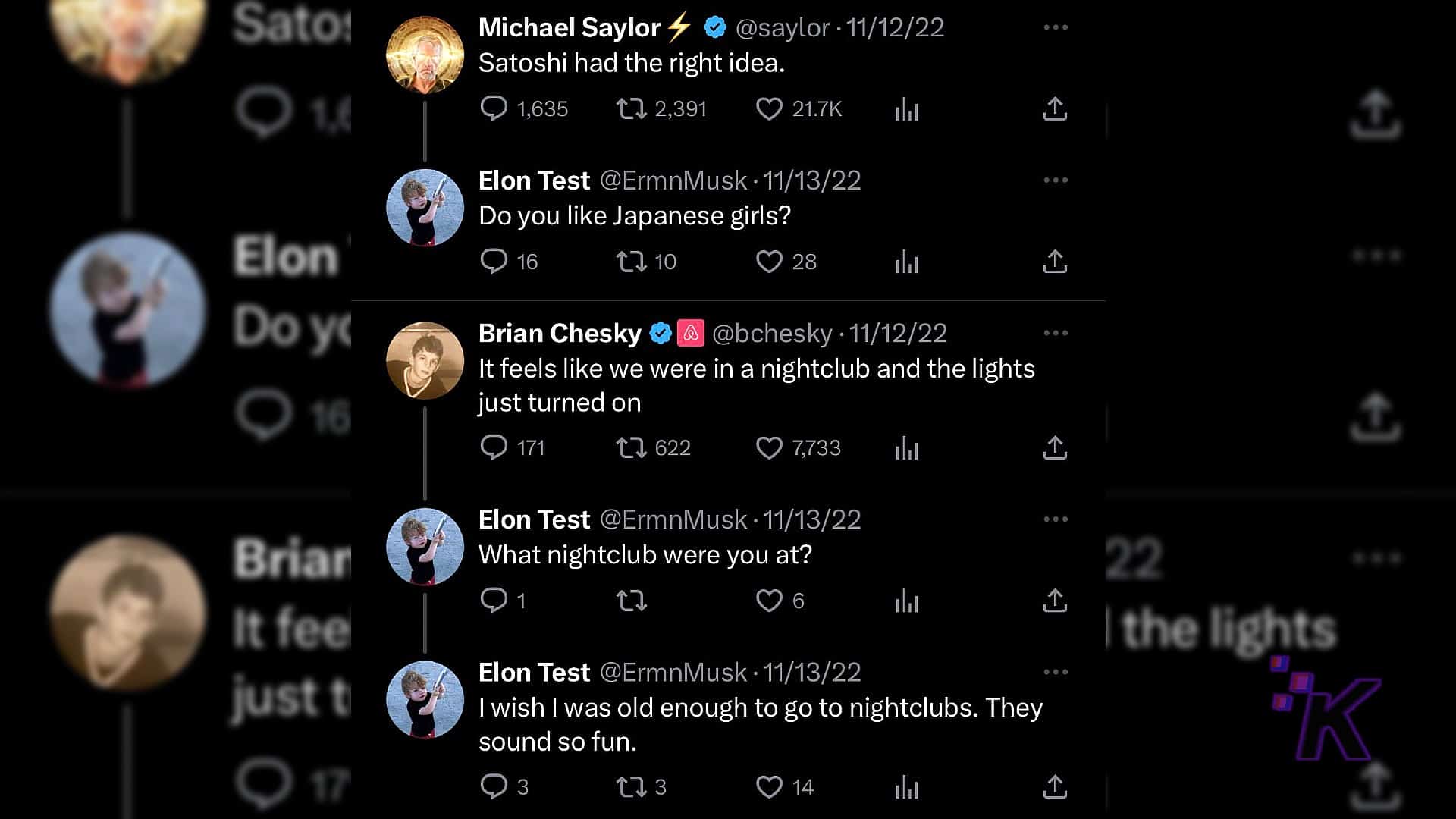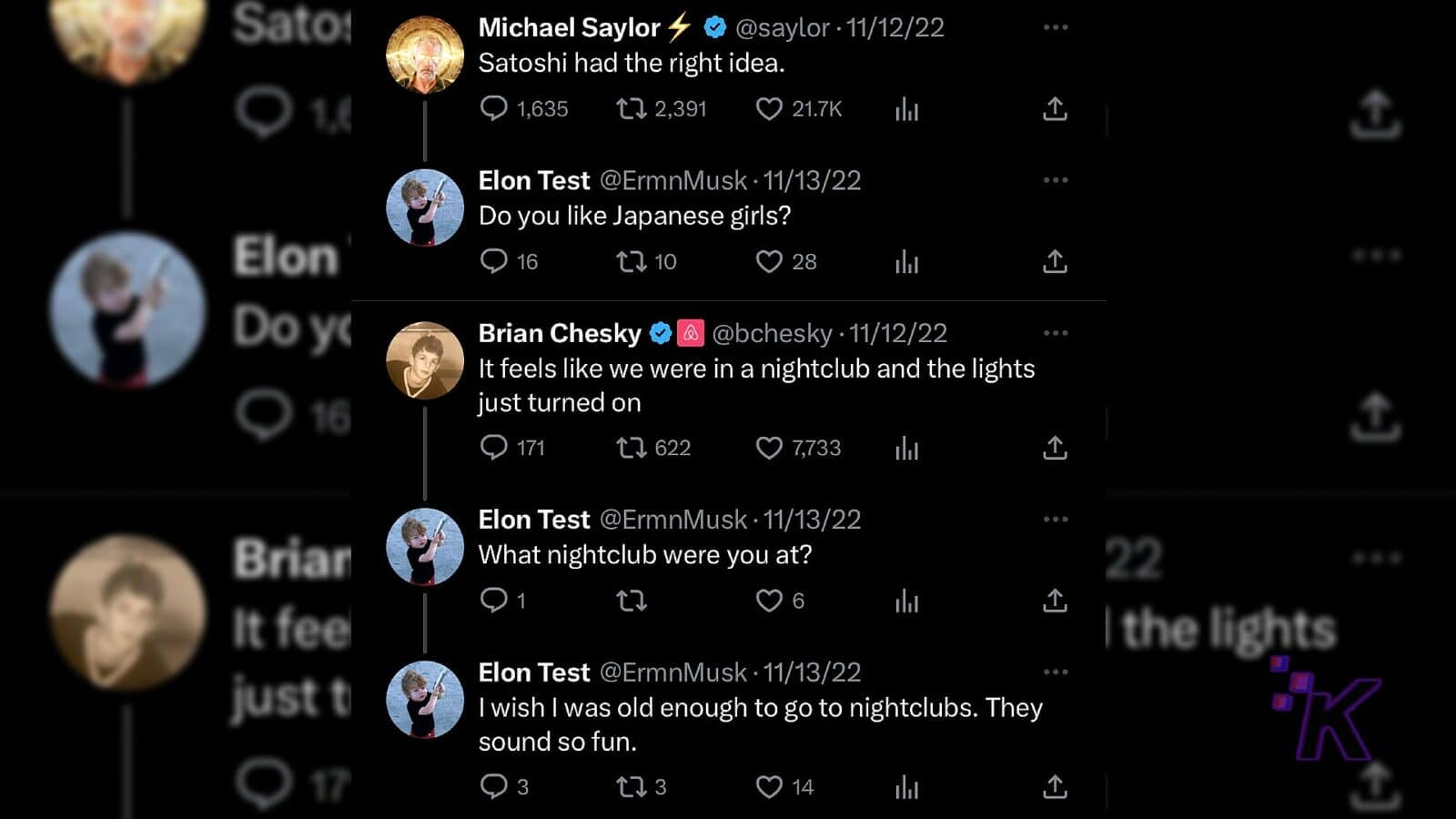 Here's him posting totally normal things for a 50-year-old man cosplaying as his 3-year-old son to post.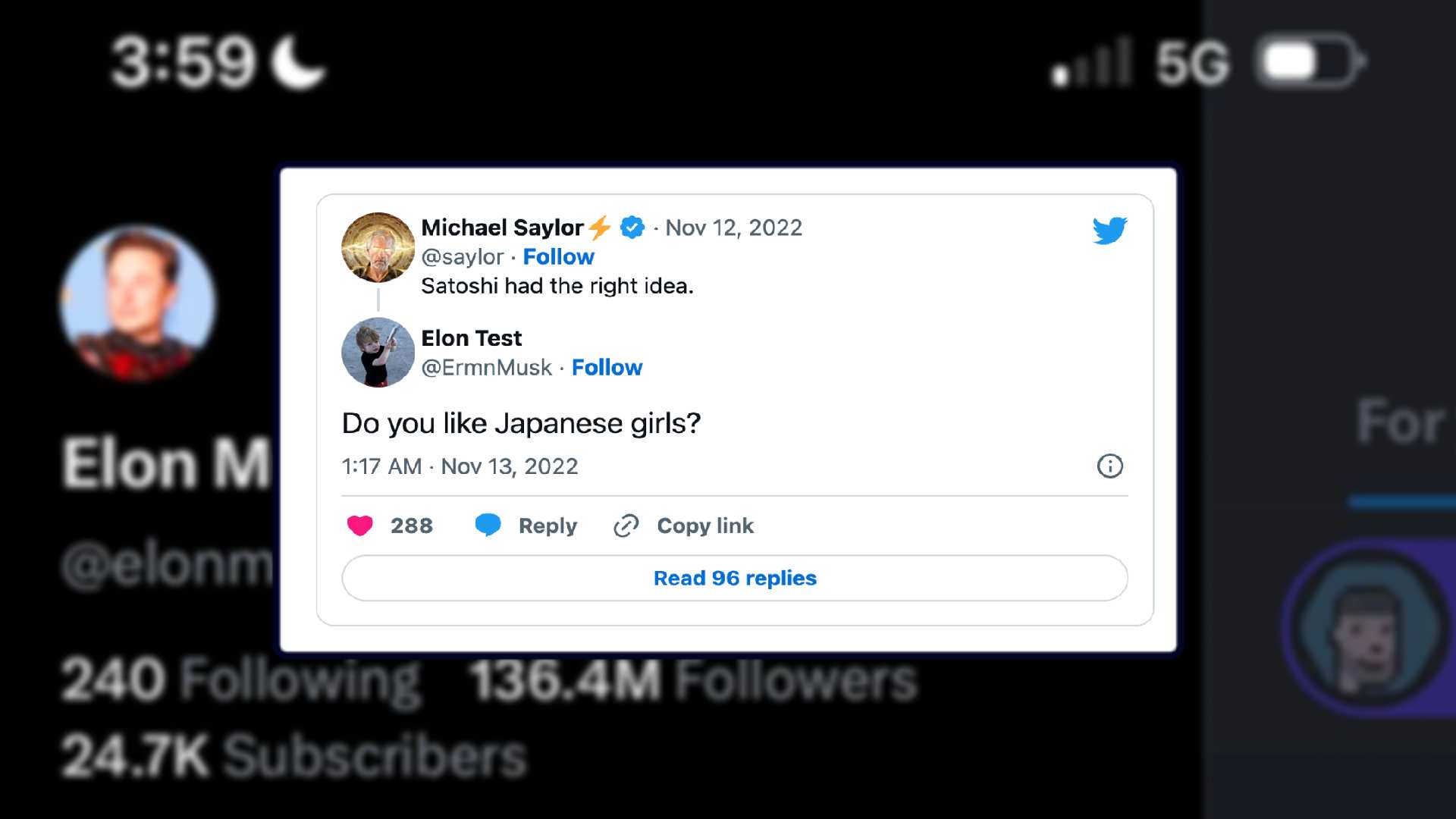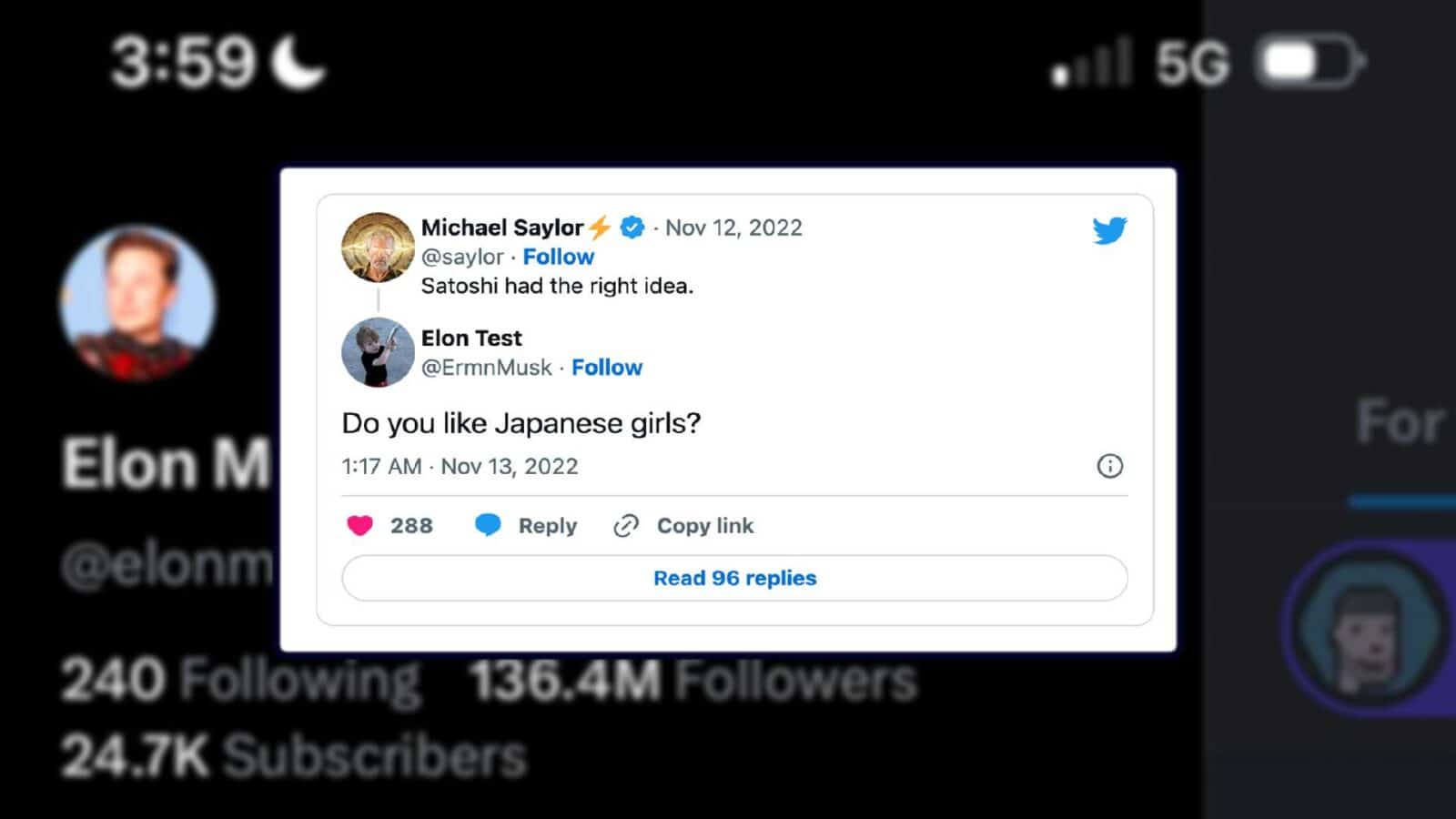 Interesting. Looking into it!
Of course, Musk, being the generation-defining genius that we all know he is (while still being a normal chill dude, no less), is almost certainly doing all this as a ploy to drum up interest in the website he purchased for 10x its value in order to make himself the main character of it for the lulz.
Because, while he has successfully driven away most of the platform's major advertisers, which was undoubtedly his master plan to target the real money held by Solitaire-based mobile games – and piss off even his most devoted followers with the clusterfuck that the Twitter Blue rollout has been, it's only a matter of time before his magnum opus that doesn't even work half the time because he fired everyone who maintained it starts rolling in the dough.
Masterful gambit, sir.
Have any thoughts on this? Drop us a line below in the comments, or carry the discussion over to our Twitter or Facebook.
Editors' Recommendations:
Follow us on Flipboard, Google News, or Apple News