Twitter is blocking Substack links – here's how to get around it
It's not the first time Elon Musk's Twitter has tried to ban linking to other sites.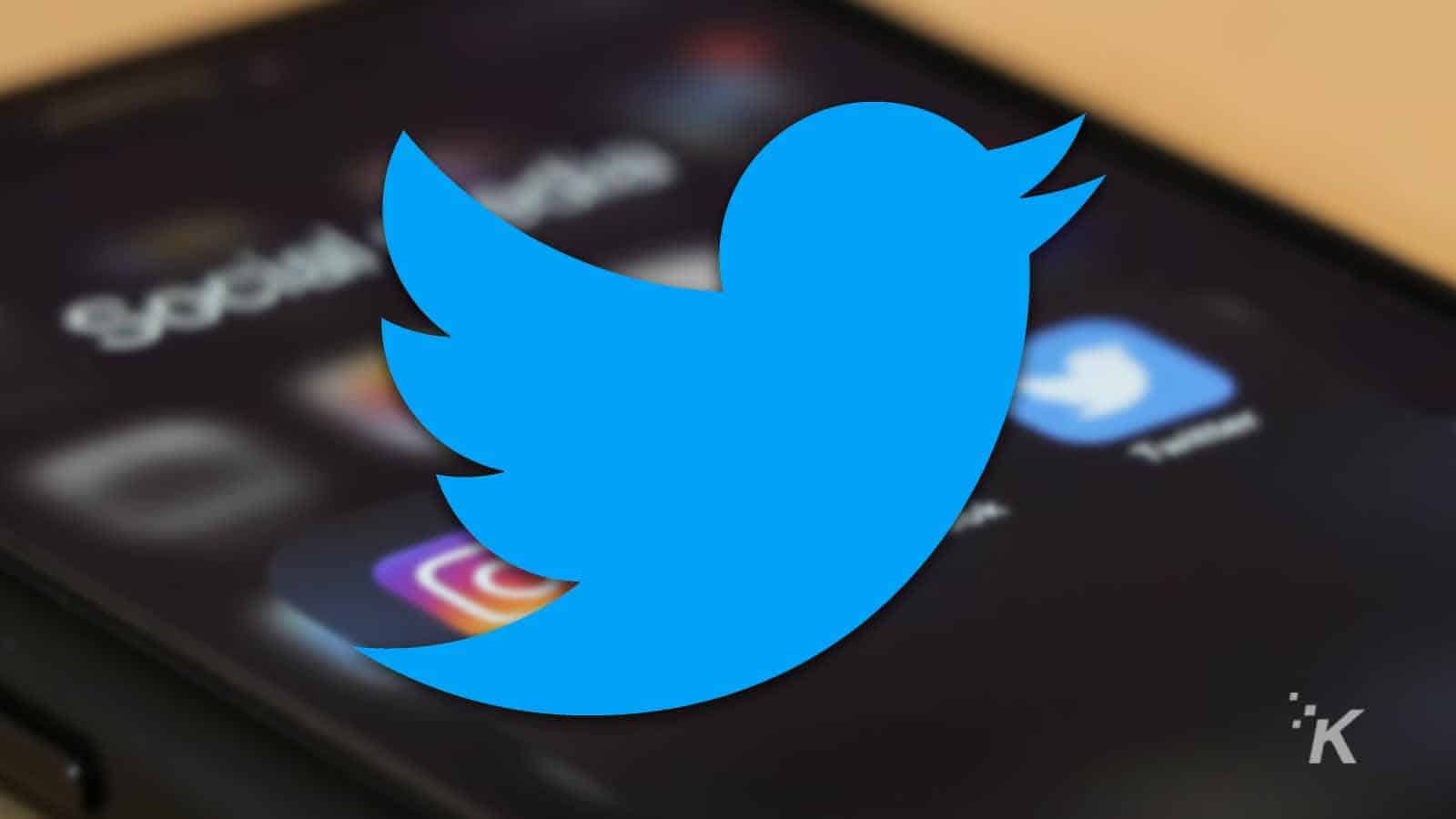 On the morning of April 7, 2023 – Rohit Krishnan, author of the Strange Loop Canon newsletter, noticed something was amiss with his most recent Substack link.
"In other news, any link with substack in its name is now blocked on Twitter. You can post it, but you cannot like it or comment on it or retweet it," wrote Krishnan in his tweet.
"Things that happen when your equity value is zero," referring to Substack's recent financials.
Krishnan, and many other Twitter users, pointed out that the timing seems suspicious, given that Substack recently announced its own short-form micro-blogging timeline, Substack Notes.
Initially, this was only happening on desktop – but users quickly reported having engagements limited on mobile, as well.
Twitter is now making it impossible to respond to new posts that link to a Substack pic.twitter.com/RFLxaR41vg

— Parker Molloy (@ParkerMolloy) April 7, 2023
What happens when you post a Substack link on Twitter?
Like many "features" that have been rolled out by Twitter's zombie skeleton crew, this change seems to have come with no warning or explanation.
"Elon Musk has blocked all Substack links on Twitter from being RTed or liked. This gives huge advantage to the MSM he claims is bad, but ok, writes scientest and author, Erik Hoel in a tweet.
Users are reporting that they cannot "Pin" Substack links to their account or reply to/Quote Tweet some posts with Substack links.
Additionally, as of April 6, 2023, Twitter is apparently blocking Tweets from being embedded in Substack newsletters – possibly related to Twitter's sunsetting free API access.
Didn't Twitter do something similar a few months ago?
Back during "Head Twit" Elon Musk's first month on the job, Twitter announced that the company would limit links to Facebook, Instagram, Mastodon and other social media platforms.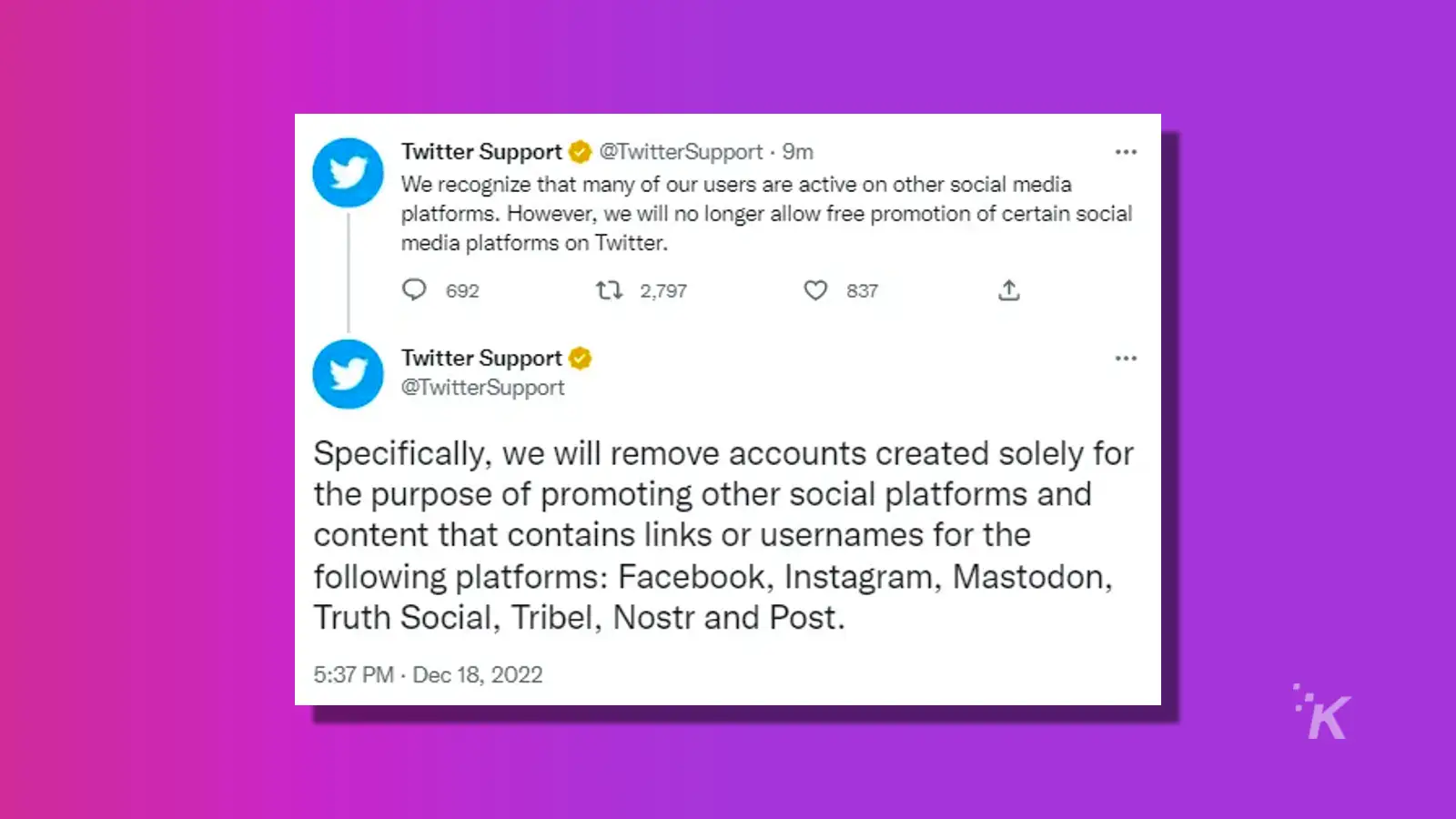 In a now-deleted thread, @TwitterSupport claimed that the move was because the (supposedly) $44b tech giant's new policy to "no longer allow free promotion of certain social media platforms on Twitter."
As of writing, Twitter had not made an official statement – but we did get a reply to our request for comment: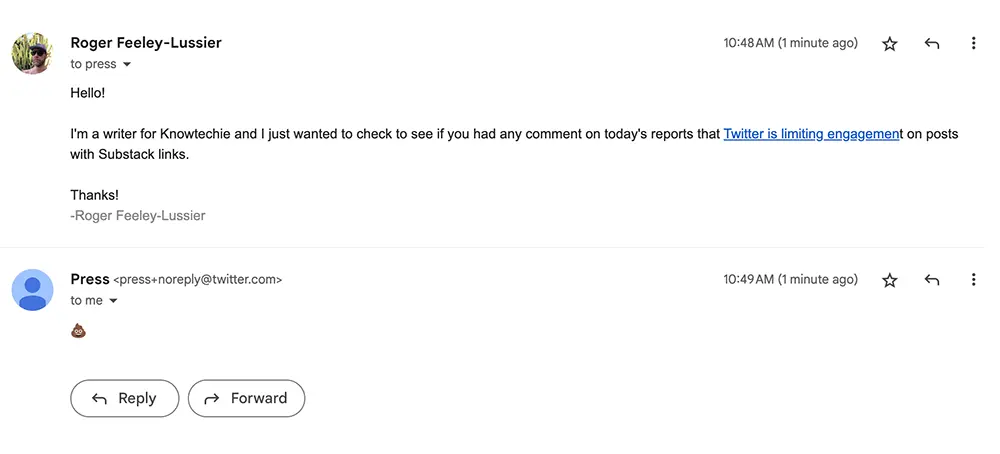 How to get around Twitter's Substack link ban
First suggested by Ed Zitron, CEO of media relations firm EZPR, there is a workaround to skirt the Substack link ban. Here's how:
Use a link shortner
Use a bespoke URL/redirect
If you use a link shortener or bespoke URL/redirect, you should still be able to link to Substack's site, as long as you don't say the other website's name in the tweet.
I confirmed this in my own testing and the workaround seems to be legit. Now, how long this will last is another story.
In a new post, which Substack emailed to all its writers, the company addressed the latest Twitter episode and noted "The Substack model is thriving. The proof is that the imitations are failing and the incumbents are resisting."
Despite this, the company expressed its concern that users are unable to share links to Substack and hoped that the issue was temporary.
"However, even if this change is not temporary," the post continued, "it is a reminder of why cracks are starting to show in the internet's legacy business models." The statement went on to suggest that writers and creators should own their relationships with their audiences, regardless of the platform they use.
UPDATE 3/9/2023: Twitter CEO, Elon Musk, denied any wrongdoing and claimed that Twitter was not blocking links to Substack. In a sudden reversal, the company is now allowing users to like and share Substack links. However, when searching for "Substack," the results still only display "newsletter" as the search term.
Have any thoughts on this? Drop us a line below in the comments, or carry the discussion over to our Twitter or Facebook.
Editors' Recommendations:
Follow us on Flipboard, Google News, or Apple News