Musk's Twitter hits new low as NPR publicly quits the platform
Nonprofit media org says Twitter "is taking actions that undermine our credibility."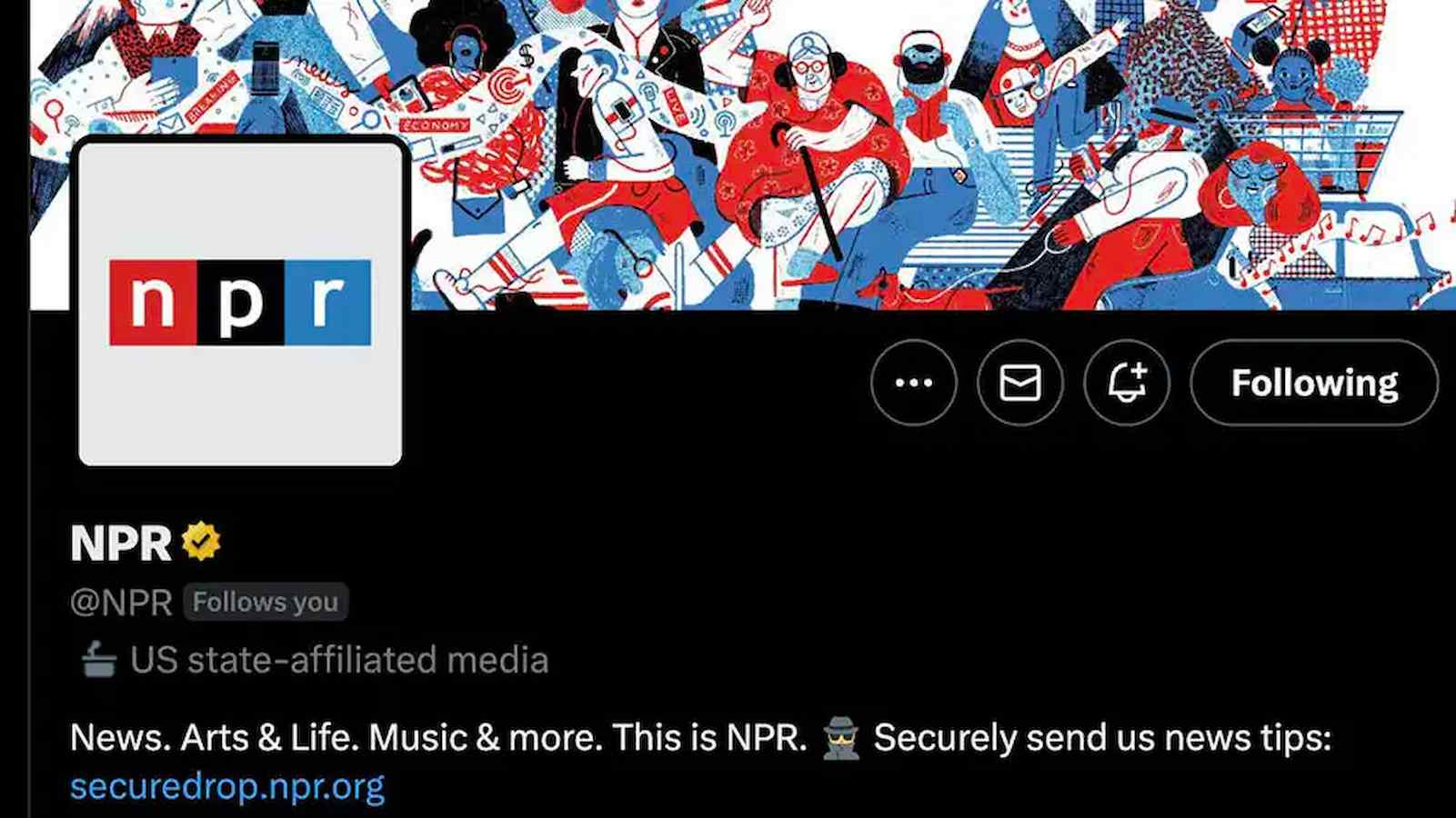 NPR publicly quit Twitter in protest of "Government-funded media" tag.
On April 5, 2023, National Public Radio (NPR)'s Twitter accounts were labeled "US state-affiliated media."
This ominous-looking tag was introduced by Twitter's erstwhile leadership prior to the 2020 election so users would "have context on [an account's] national affiliation and [be] better informed about who they represent."
On April 12, 2023, a week after receiving the label, NPR announced that they will be leaving Twitter entirely, saying the social media platform is "taking actions that undermine our credibility."
Is NPR "state-affiliated media"?
The short answer is no, NPR is not "state-affiliated media," at least not by Twitter's own guidelines.
State-affiliated media is defined as outlets where the state exercises control over editorial content through financial resources, direct or indirect political pressures, and/or control over production and distribution. Accounts belonging to state-affiliated media entities, their editors-in-chief, and/or their prominent staff may be labeled. – Twitter Rules & Policies
To cover their tracks, Twitter even removed specific language from their policy site that stated "media organizations with editorial independence, like the BBC in the UK or NPR in the US for example, are not defined as state-affiliated media for the purposes of this policy."
NPR's leadership insists that "NPR is a private, nonprofit company with editorial independence. It receives less than 1 percent of its $300 million annual budget from the federally funded Corporation for Public Broadcasting."
According to InfluenceWatch.org, "NPR receives funding for less than 1% of its budget directly from the federal government, but receives almost 10% of its budget from federal, state, and local governments indirectly."
Despite "Head Twit" Elon Musk Tweeting that the tag "seems accurate" his $44b social media platform eventually amended NPR's tag to read "Government-funded Media."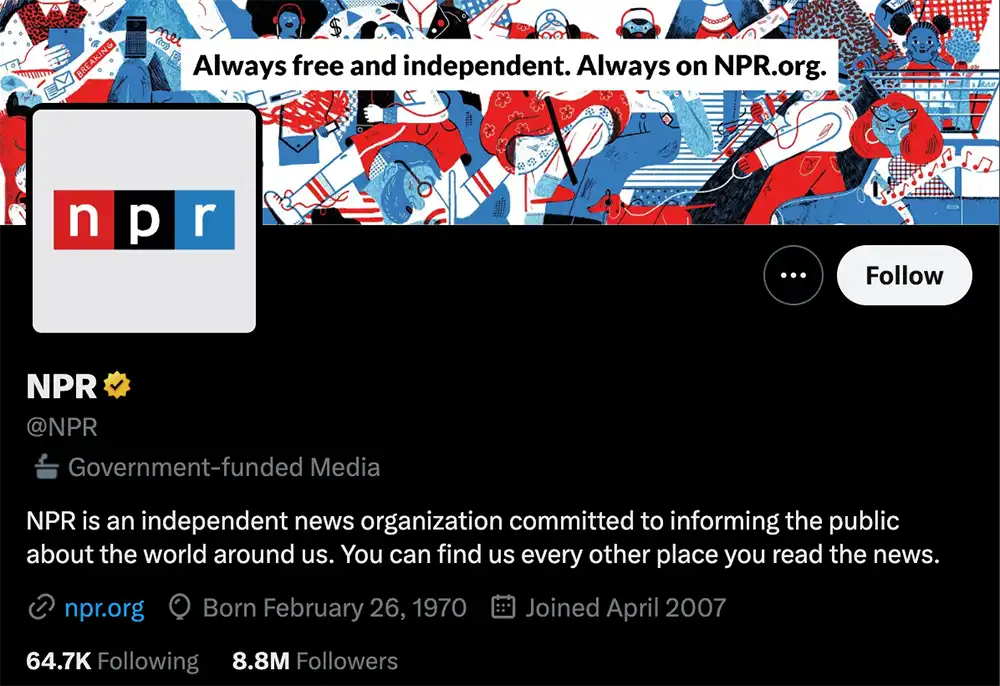 What does this all mean?
NPR feels that the "Government-funded Media" tag is still "inaccurate and misleading," and as a result will not be publishing new content on any of their 52 Twitter accounts.
The news org posted a thread describing the different, non-Twitter, ways that readers can find NPR's reporting.
Paired with Twitter's April 2nd removal of the New York Times' verification, this represents the Musk-owned platform's most straightforward clash with American news organizations.
It's hard to see how any of these actions support the billionaire's claims of "Free Speech" on Twitter.
It's even more difficult to imagine how quarreling with generally trusted media companies is going to convince brands to start advertising on Twitter again.
Have any thoughts on this? Drop us a line below in the comments, or carry the discussion over to our Twitter or Facebook.
Editors' Recommendations:
Follow us on Flipboard, Google News, or Apple News