Valve will now show you exactly which games work on the Steam Deck
If you are worried about compatibility issues with the Steam Deck, this new system should help.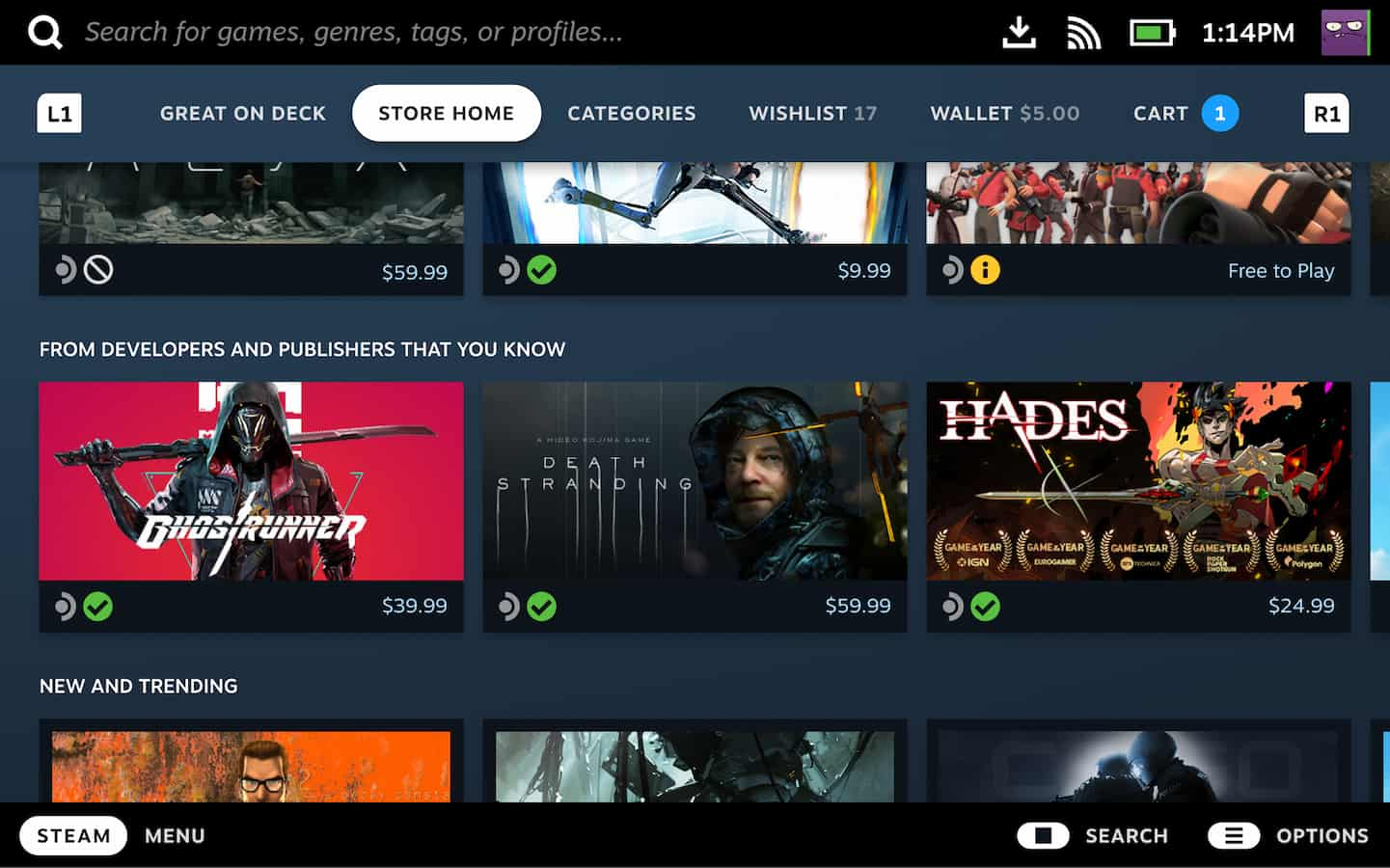 Valve's Steam Deck portable gaming machine is getting closer to launch, and you might want to know which of your Steam library games can run on it so far.
Well, Valve has you covered, with a new webpage that shows you exactly which titles are verified, or which still need a little more work before they'll work.
It's called the Steam Deck Compatibility program, and it will show labels while you're browsing the Steam store on your Steam Deck, so you know if the game you want to purchase is going to work.
If you don't have time to watch the video right now but are still interested in understanding the different labels, don't worry, we've got you covered.
Steam Deck labels:
Verified: Green checkmark, "This game works great on Steam Deck, right out of the box"
Playable: Yellow exclaimation mark, "The game may require some manual tweaking by the user to play"
Unsupported: Gray no symbol, "The game is currently not functional on Steam Deck"
Unknown: Gray question mark, "We haven't checked this game for compatiblity yet"
If a game is Verified, it means the onscreen keyboard works, the Steam Deck's native resolution is supported, it fully supports the customized Linux kernel Steam is using as its OS on the Steam Deck, and the menus are navigable with a controller.
The Steam store on the Steam Deck will only have Verified games on its first page, but the whole Steam catalog is still available to search or browse through.
If you're a developer that wants your game to be checked, Valve has some information for you to submit your titles for review. They say that "important" games will be reviewed even if they're not submitted, but it's anyone's guess what metrics Valve will be using to decide here so if you're a developer, you'll probably want to submit your titles anyway.
Have any thoughts on this? Let us know down below in the comments or carry the discussion over to our Twitter or Facebook.
Editors' Recommendations:
Follow us on Flipboard, Google News, or Apple News