Trying to stay relevant, Walmart introduces Jetblack, a members-only service
Because everyone definitely wants white-glove delivery services from Walmart.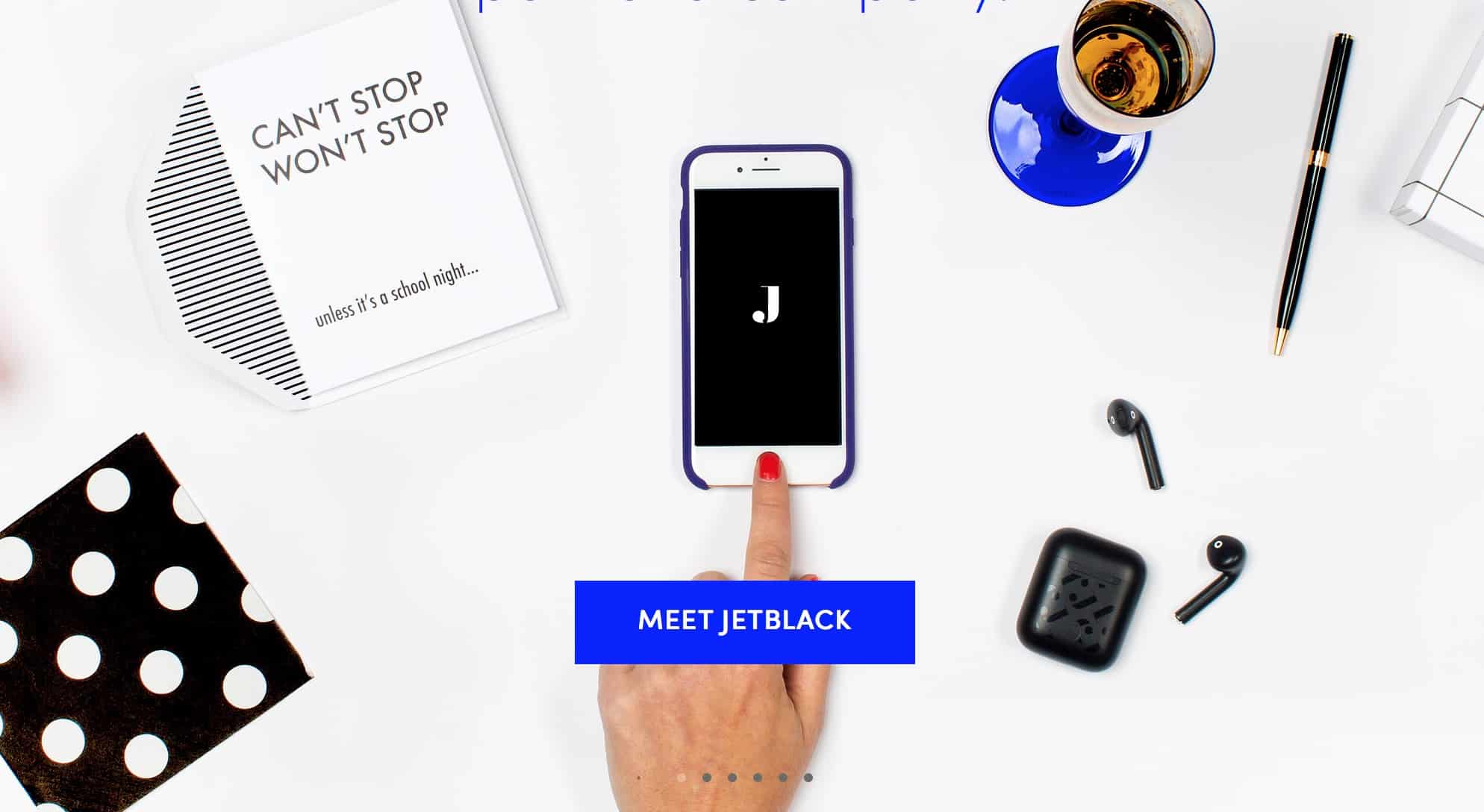 Walmart has quietly launched a new service in New York called Jetblack. Available by invitation only, the service allows shoppers to order items over the phone via text message.
According to CNBC, the service will eventually expand into other U.S. markets. The announcement was made this week at Walmart's annual shareholder meeting in Bentonville, Arkansas. The startup is being led by Rent the Runway co-founder Jenny Fleiss, who joined Walmart in 2017.
For now, the $50-per-month Jetblack service is for affluent customers. Besides offering products from Walmart.com and Jet.com, a membership allows you to order from other retailers such as Saks, Bluemercury, and Pottery Barn.
A membership includes same-day or next-day white-glove delivery, complimentary gift wrapping, and "easy" returns. To bulk up the supply chain, Walmart hopes to work with third-party delivery services such as Deliv and Uber.
As Marc Lore, Walmart's head of e-commerce explains,
Our eCommerce strategy has been focused on three elements: nailing the fundamentals, leveraging our unique strengths to play offense and innovating for the future. Powered by conversational commerce, the future of retail will bring convenience and high-touch personalization to the forefront for consumers everywhere.
Jetblack is part of Walmart's Store No. 8 incubator, which also includes Project Kepler. Like Amazon Go, this project's focus is on building cashier-less stores.
https://vimeo.com/257540964
Walmart has never been known as a place for high-end shopping. Nonetheless, it has to do something different to compete with Amazon.com, no? Besides, Jetblack isn't the only move Walmart has made to expand into different areas. Since purchasing Jet.com in 2016, the company has also acquired trendy brands like Bonobos and ModCloth.
See also: Amazon launches new international shopping for customers all over the world and Walmart files patents for a more futuristic shopping experience.
Would you pay a monthly fee to shop by text? Let us know your thoughts below. 
Follow us on Flipboard, Google News, or Apple News