5 best webcam face filter apps for streaming
Webcam face filters apps are thriving, so here's our detailed comparison of market-leading products with their benefits, drawbacks, and ready-made features.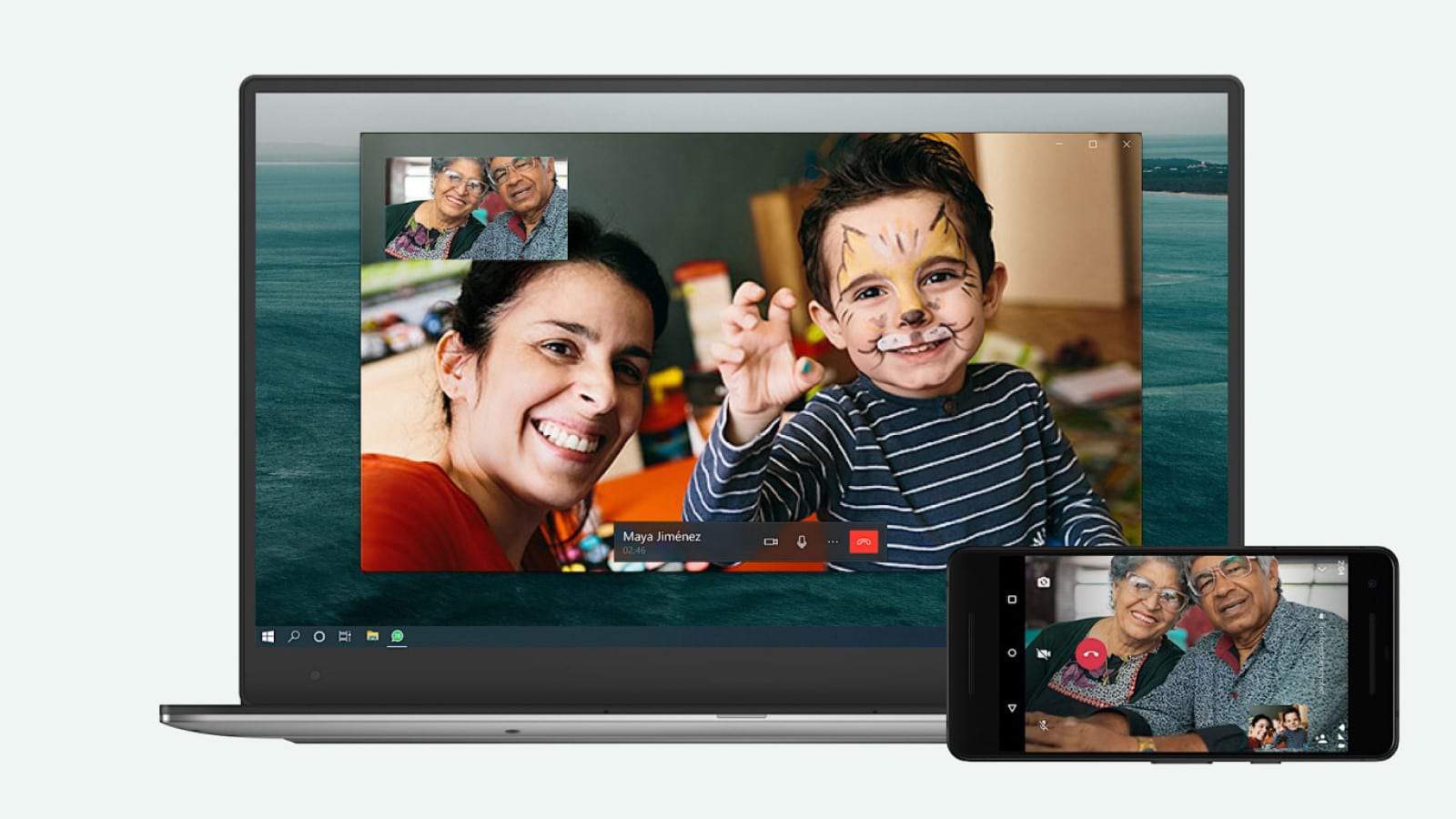 Face filters for webcam have revolutionized peer-to-peer video communication, live streaming, real-time dating, e-learning, and even e-commerce verticals.
Businesses skyrocket user engagement, drive user privacy, and grow sales. Many brands have already adopted Web AR to streamline and evolve their enterprise landscape.
However, multiple companies still wonder if it's investment-worthy to power their web solutions with AR-enabled real-time effects.
Live background changers, facial animation, video overlays, and tons of webcam filters become a real game changer that helps your product grow.
But the current market of AR-powered webcam face filters software and apps is thriving, making it a headache to choose the most reliable provider.
If this resonates with your current demands, keep reading the full-featured blog post to learn the detailed comparison of market-leading products with their benefits, drawbacks, and ready-made features.
Best-in-class webcam face filters software and apps to adopt in 2022
Banuba Face AR SDK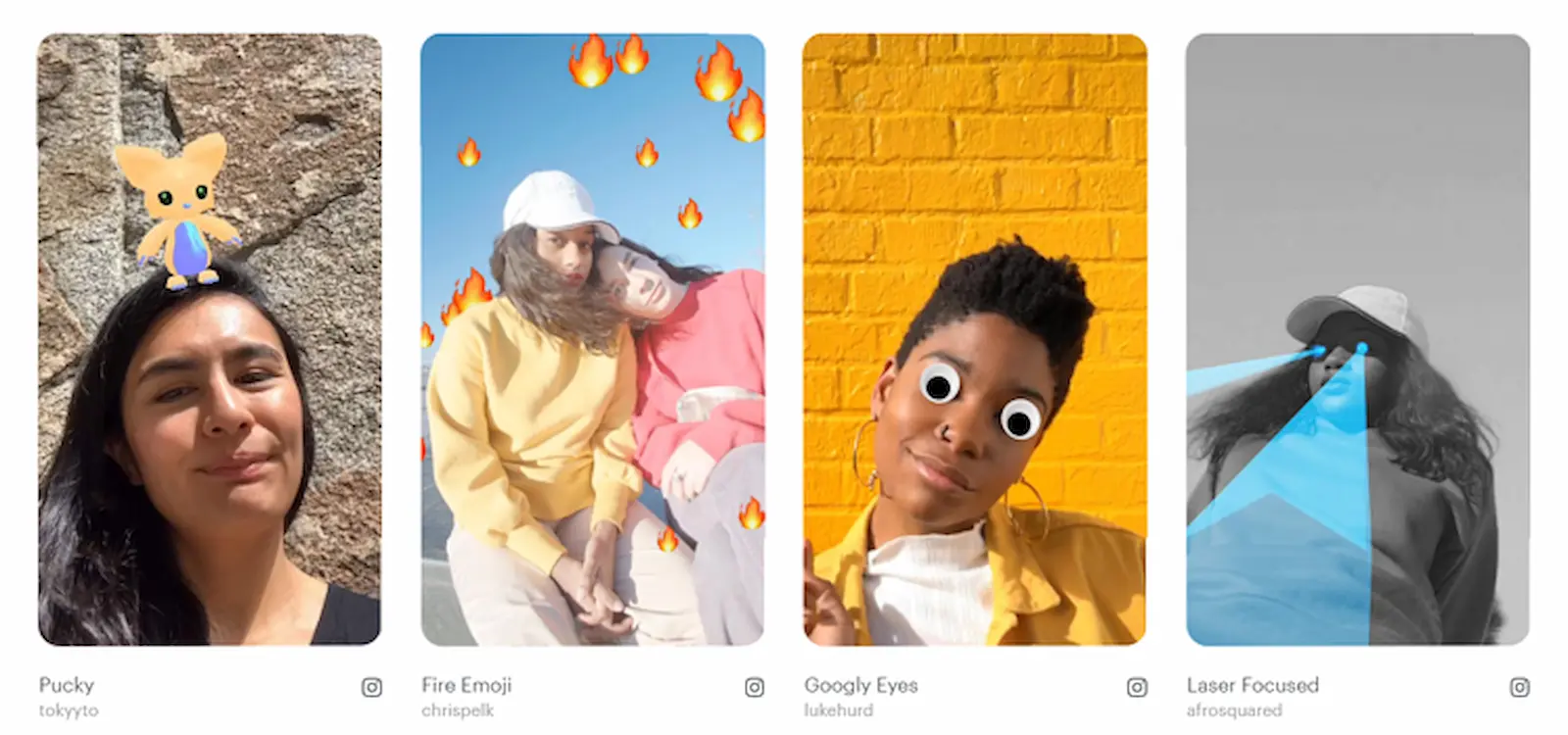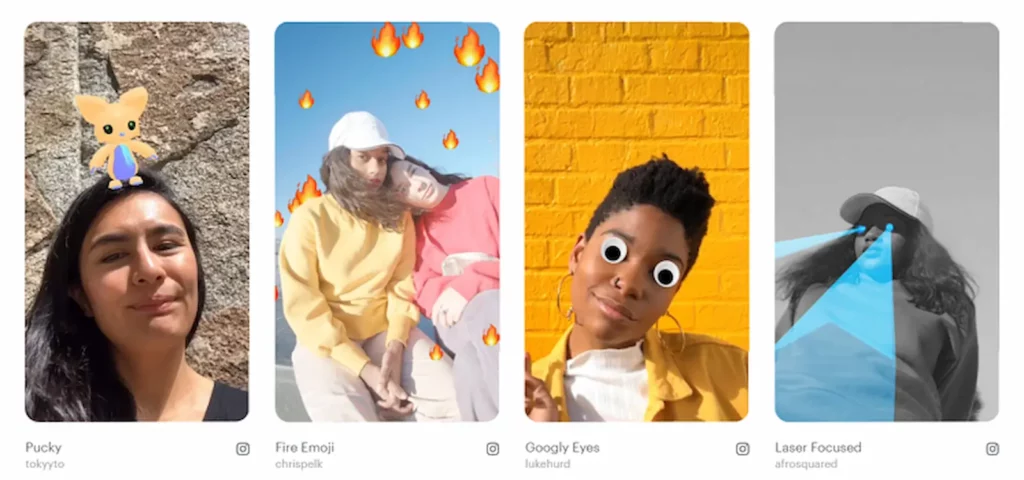 Banuba is an AR-oriented product-based company and R&D lab founded in 2016 to change how businesses serve their customers through augmented reality solutions.
The Web AR landscape is among the vendor's core directions, so the company has launched Face AR SDK – a pre-made kit of 1,000+ ready-made facial filters, real-time 3D avatars, masks, etc.
The product offers a cross-platform nature supporting HTML5, iOS, Android, Windows, macOS, and Unity platforms, making Banuba's Face AR SDK a one-fits-all solution.
This means companies no longer need to spend fortunes on custom app development by building multiple platform-specific apps.
The key functionalities include:
1,000 of pre-made AR-powered effects
A real-time virtual makeup try-on solution
Purpose-wide 3D animated avatars 
Unity 3D AR tracking technologies 
SFX & voice modification capabilities
And many others.
The product is designed to serve a purpose for multiple business domains like e-commerce, live streaming, e-learning, peer-to-peer or group video conferencing and calling, and video editors.
So, whether you have a retail business, educational platform, Twitch-like solution, or a Zoom-like thriving video calling app, Banuba Face AR is what you need.
Products using Face AR SDK
Many companies adopt Face AR SDK as the product includes multiple solutions and webcam face filters.
For example, Bermuda, FaceYoga, MNFST, and even Gucci have leveraged the vendor's advanced AI-driven face recognition technologies to empower end-users with immersive experiences.
Banuba's pricing
You can test Banuba's AR-powered solution inside out for 14 days free of charge.
Once the trial license period expires, the future pricing is based on the number of users, platforms, and features you need.
AlterCam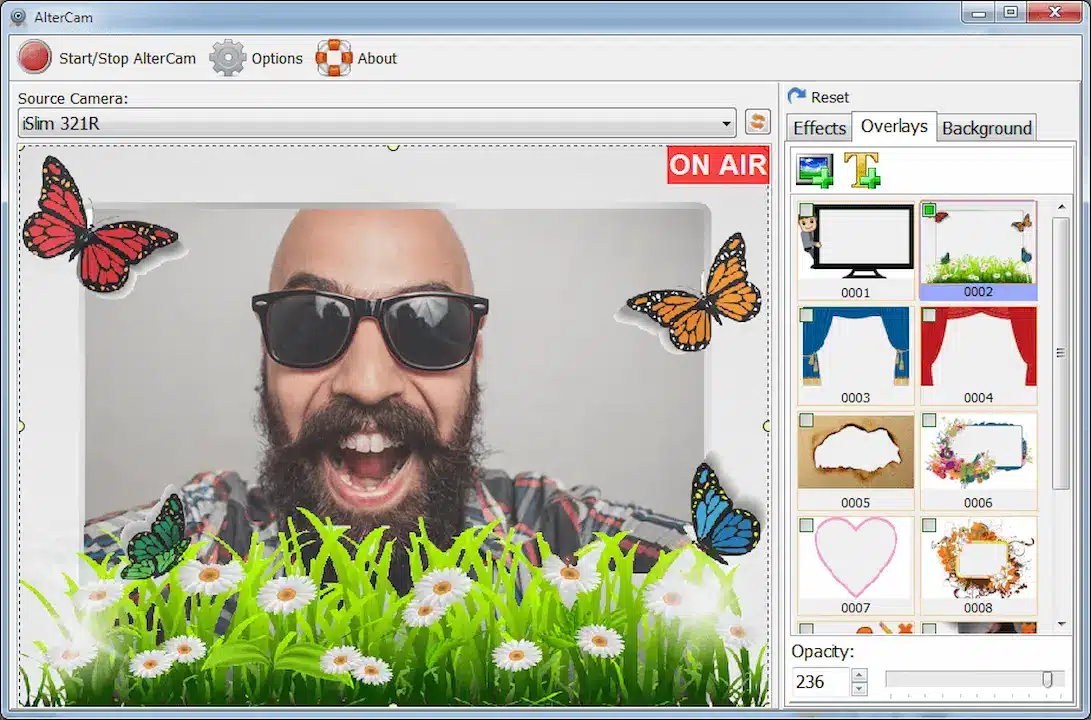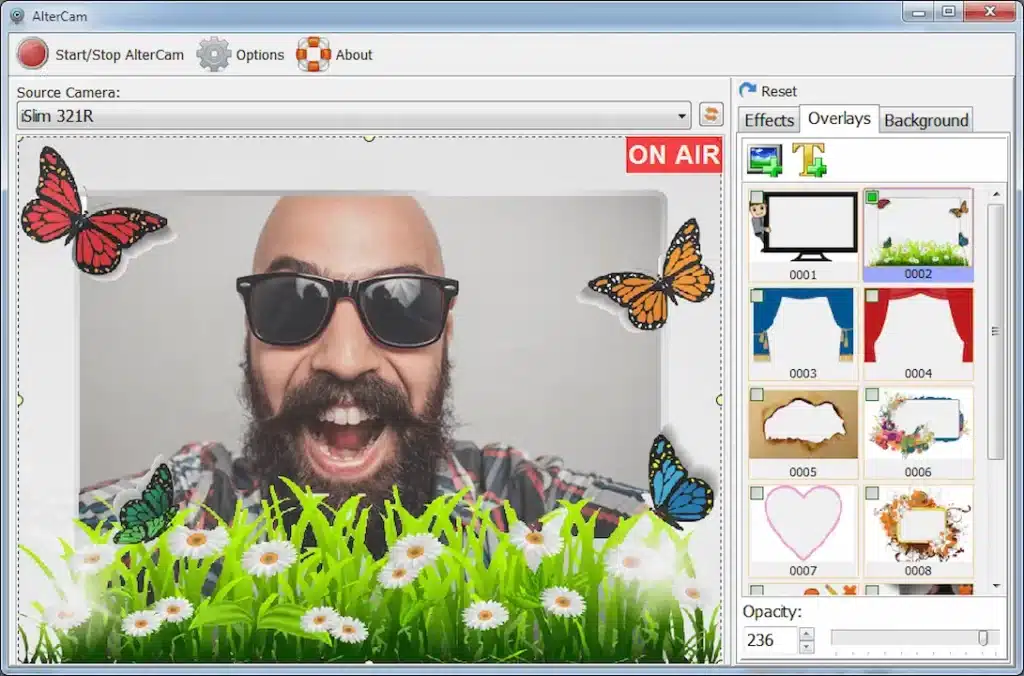 AlterCam is a Windows-only webcam face filters app released in 2014 to serve a purpose for live streaming and post-processing initiatives.
The product offers 50 video effects, filters, overlays, background templates, and animations that help tune users' appearance in one place.
Also, AlterCam offers text, image, and animated GIF overlays along with built-in or custom logos to power users' video content with up-to-date effects.
All in all, the vendor offers full-featured video editor software for all-in-one editing initiatives.
You can leverage the free version of the product with a pre-built AlterCam.com logo or proceed with a Pro-paid plan which starts at $40 as a one-time purchase.
YouCam 9 Deluxe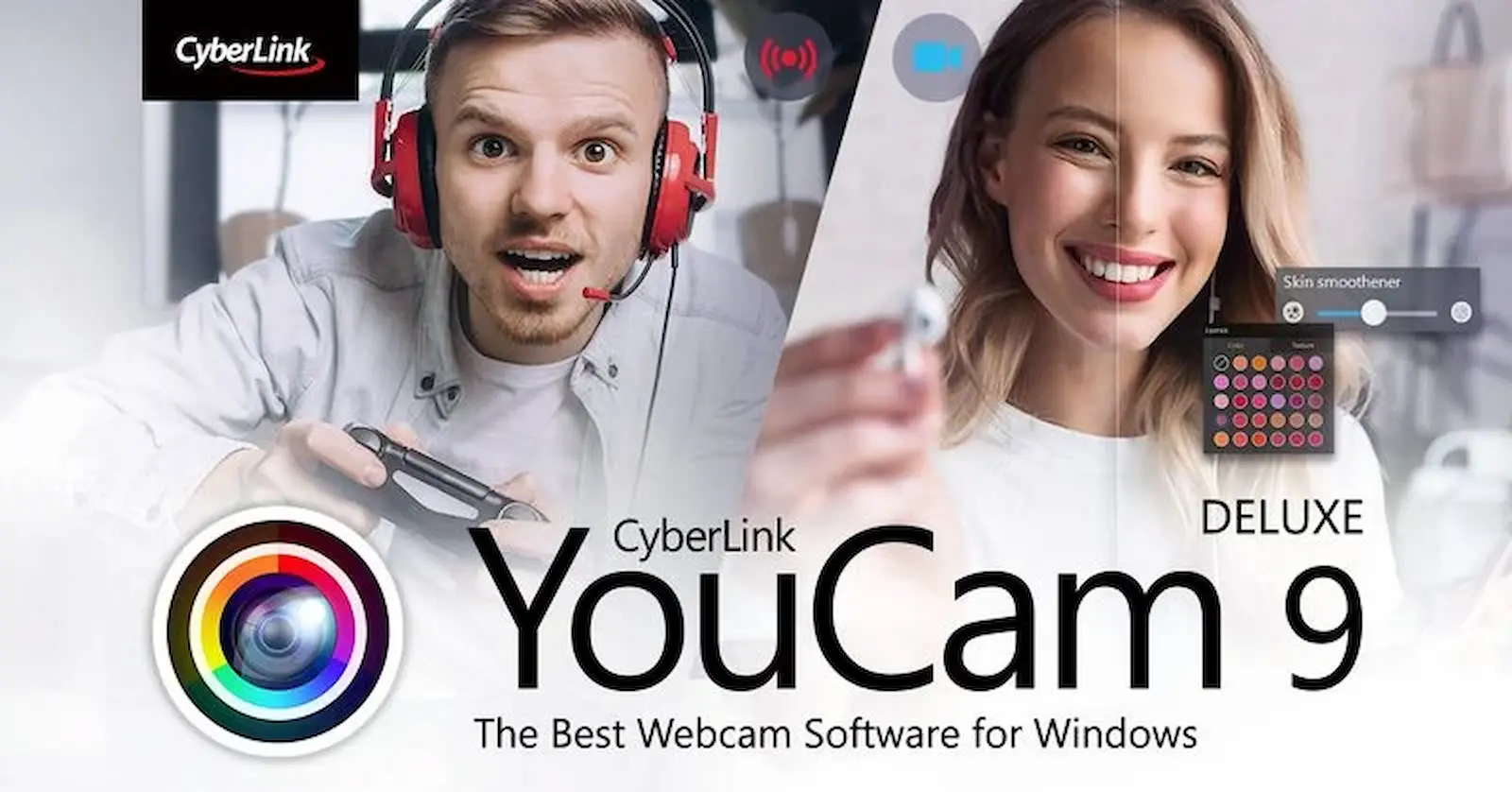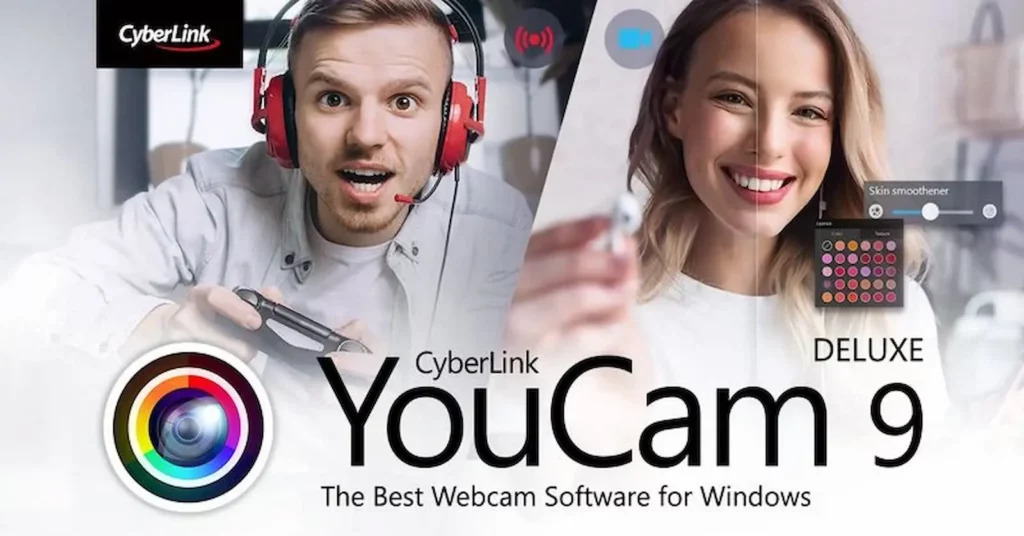 Founded in 2014, YouCam 9 Deluxe is a market-leading AR-enabled webcam face filters software for Windows.
Released by CyberLink – a world-renowned Taiwan-based entertainment production company that offers purpose-wide video, photo, and audio editing, media playback, and other popular solutions.
YouCam Deluxe facilitates your video content with 200 immersive and engaging add-ons, including webcam filters, effects, particles, animated emojis, etc.
More than that, the vendor offers DirectorZone – a cloud-based platform with 1,000+ free-of-charge effects to tune users' content.
The core features of YouCam Deluxe include:
AR webcam beauty filters for live makeup
Skin smoothing, lighting, sharpening
AR-based face log-in and faceout
Multiple frames and scenes
Real-time video effects, animojis, and gadgets
Many others.
Also, you can leverage multiple integration opportunities by connecting your web application with Skype and Google Hangouts. 
The product's pricing includes a 30-day free trial (YouCam Essential) and a paid one-time subscription for $50.
NCH Debut Video Capture Software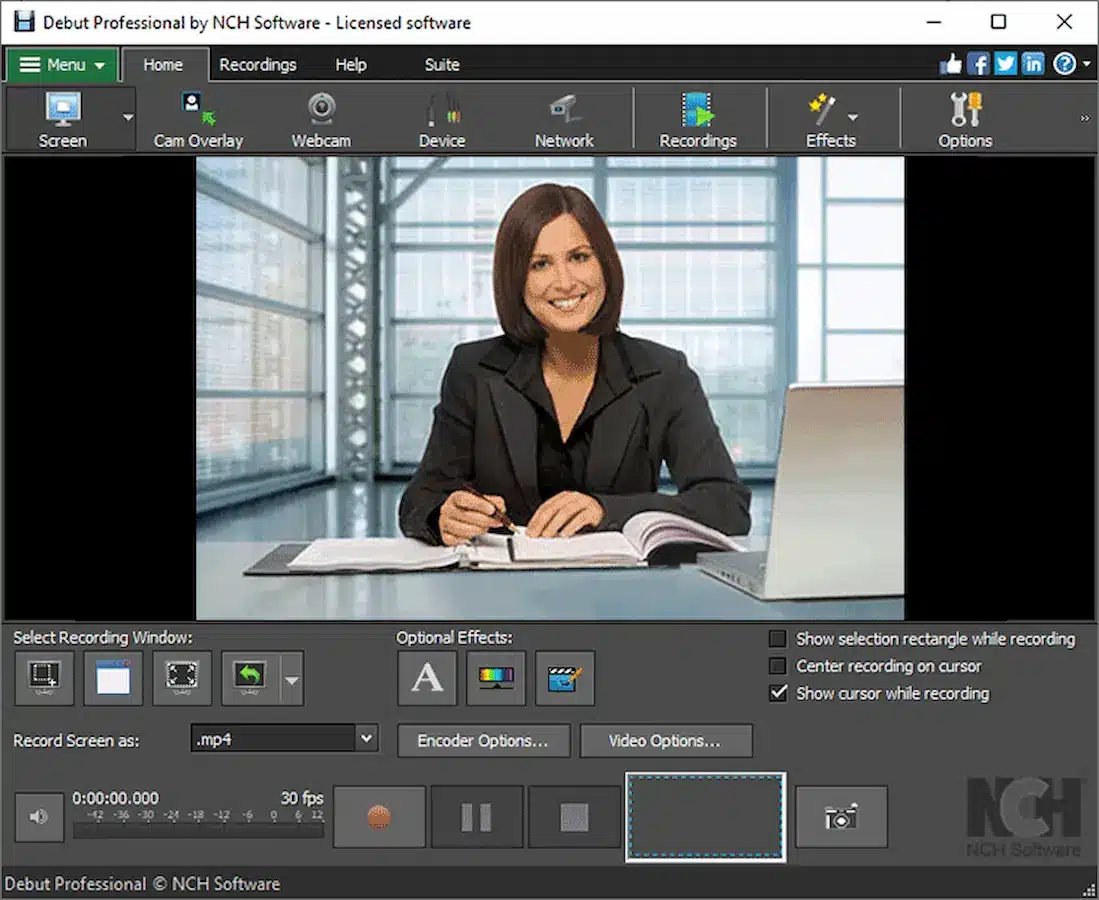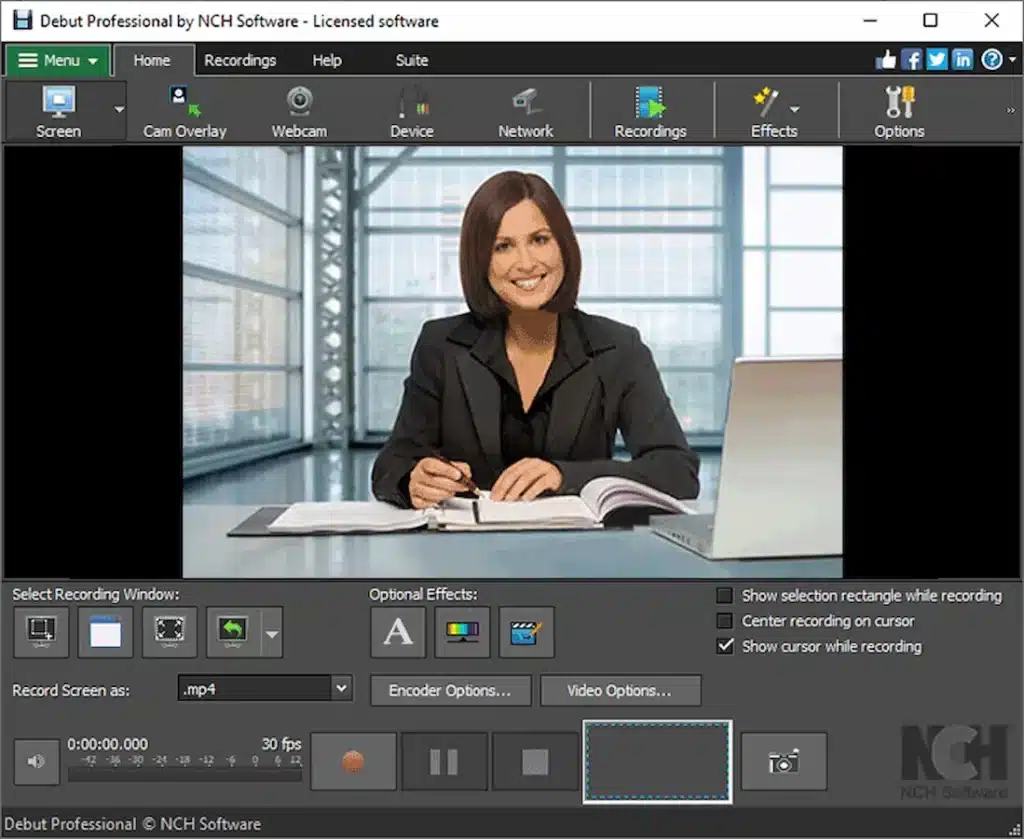 NCH Debut Video Capture is a flourishing webcam face filters app designed in 2020 for Windows and macOS platforms.
The product serves a purpose for peer-to-peer video conferencing, educational, and live streaming initiatives as it offers a record-centric model for real-time video experiences.
However, you can adopt NCH Debut Video Capture for post-processing needs as it provides interactive and immersive filters, effects, and avatars with high-quality overlay functionality.
The must-try product's features include:
Screen Recorder with Webcam Overlay
Add Captions to your Captured Videos
Handy Video Color Adjustments
Flexible Video Output Settings
Many others.
The vendor offers a non-commercial free plan and 2 paid subscriptions – Pro and Home editions. They provide companies with unlimited features, but the Home version has no business intent.
SplitCam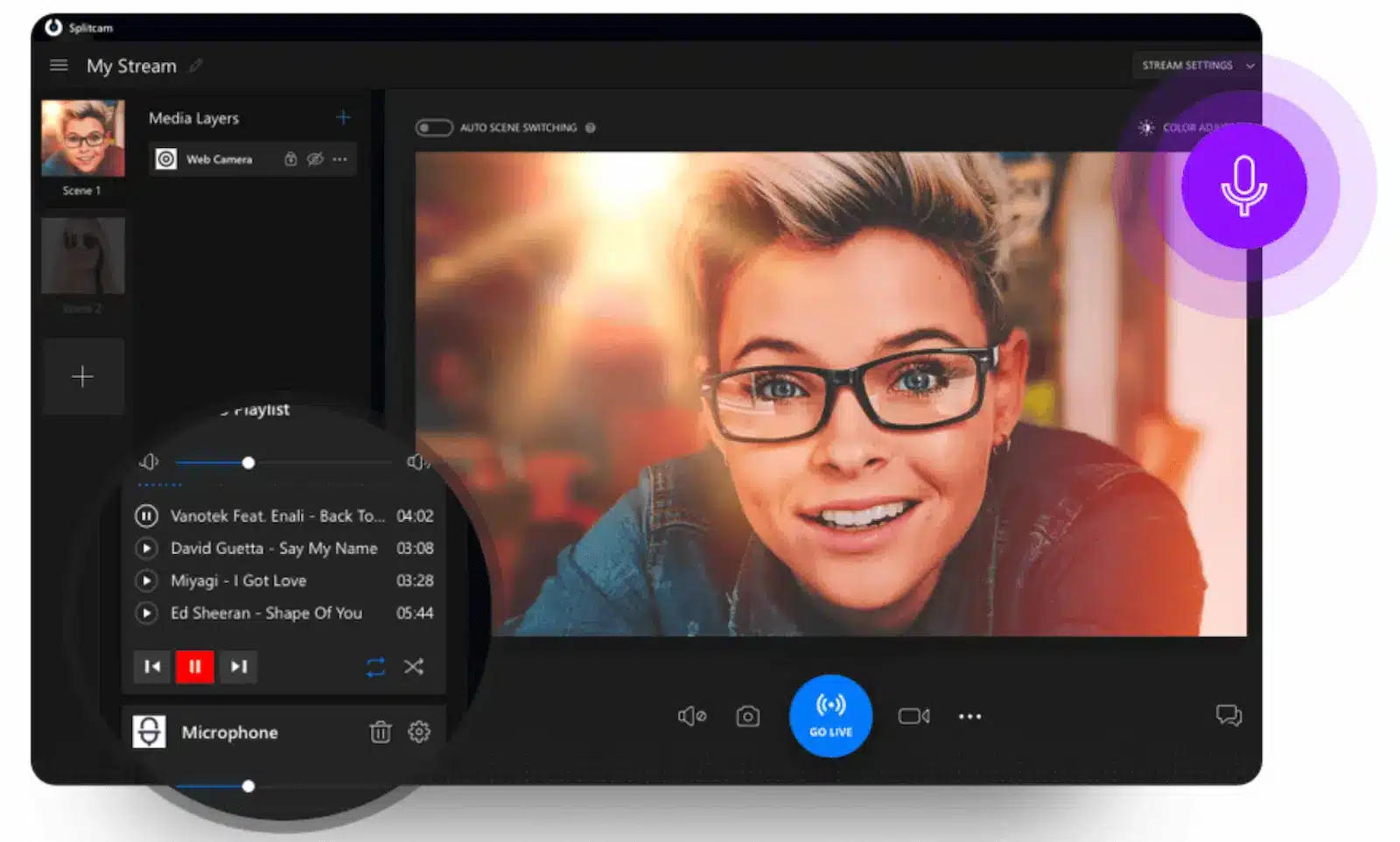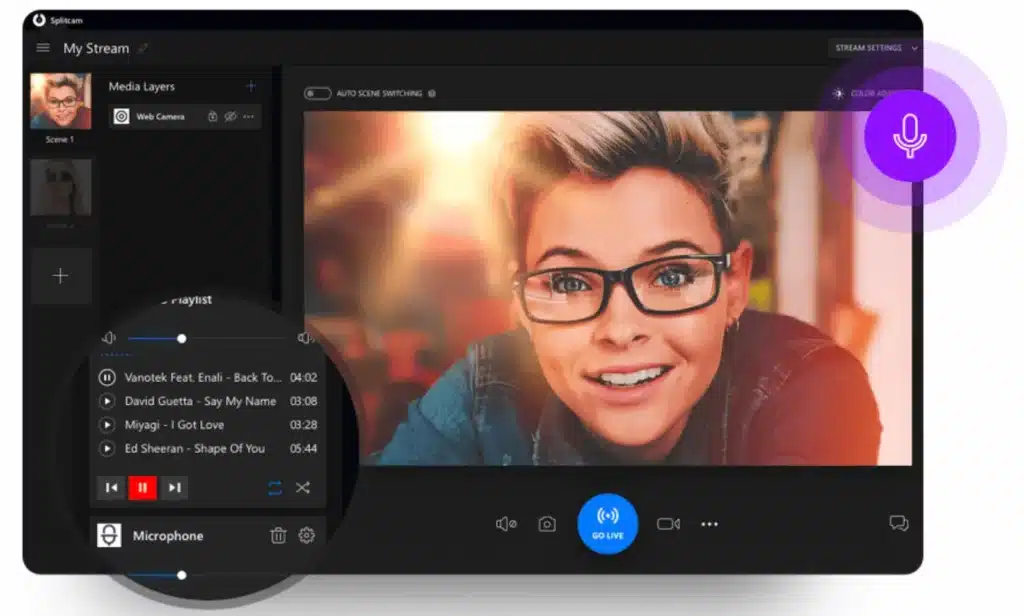 SplitCam is among the best-in-class webcam face filters apps for live streaming launched in 2019.
The platform supports Windows and macOS platforms and enables your product to integrate natively with Google, Facebook, YouTube, Twitch, LiveStream, Skype, and other solutions.
Despite its streaming-based focus, SplitCam has already become a purpose-wide video editing software solution serving multiple business verticals.
These verticals include video conferencing and chatting, as the product now offers hundreds of video/audio effects, filters, and 3D avatars to tune users' appearance.
The main SplitCam's functionality includes:
HD video broadcast
Video splitting
Realistic 3D masks and filters
Zoom video feature
Automatic audio mixer
Many others.
Currently, the platform offers free-of-charge access to all product features.
Bottom line
Web AR is a game-changing landscape for multiple brands, from live streaming and peer-to-peer video conferencing to makeup and cosmetics.
These solutions bring immersion and high engagement for customers, leading to skyrocketing sales and reducing the product return rate.
Have any thoughts on this? Let us know down below in the comments or carry the discussion over to our Twitter or Facebook.
Editors' Recommendations:
What are the best deepfake apps to use in 2022?
Facetune vs. FaceApp: Which selfie app makes it easier to create perfect photos for social media?
Follow us on Flipboard, Google News, or Apple News