5 mobile games you should be playing in January 2019
As a new father, mobile games are basically all I have. Help.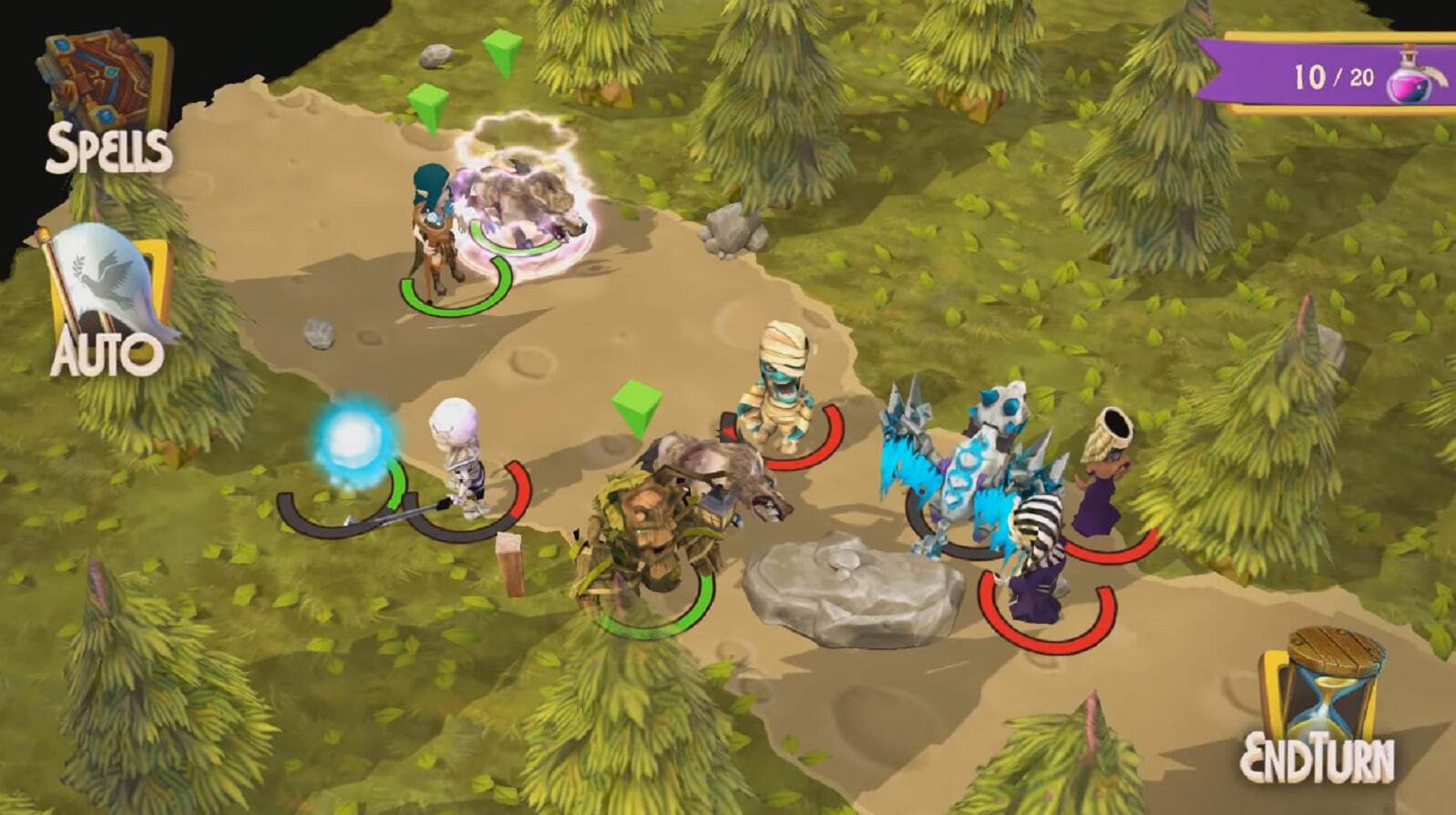 It's the New Year and maybe one of your resolutions is to get more gaming time in. It's certainly one of mine, but with a newborn in the family, it's hard to find time to game.
Mobile games are going to be my savior, as they're portable enough to play anywhere and even one-handed – a bonus when your other arm is turned into a baby rest.
Five mobile games you should be playing in January
New games are fairly scarce at this time of year as the holiday period puts a freeze on new releases, but there's still a few games worth checking out.
Orbt XL
Size: 201.7 MB
Price: $0.99
Genre: Puzzle
This is a beauty of a one-touch control scheme puzzler. You're a planet, orbiting a massive black hole. Touch the screen to move away from the singularity, while not touching the screen drifts you ever closer to going over the event horizon. You'll gain more points for orbiting closer, but be careful with the reduced reaction times.
It's endless, so gravity will get you in the end – just how long is up to you.
---
Bendy and the Ink Machine
Size: 1.3 GB
Price: $6.99
Genre: FPS/Horror/Puzzle
It really goes to show how powerful our mobile devices are when a full-fledged PC game like Bendy and the Ink Machine can get ported across without modification. This charming, cartoonish game is a visual treat from start to finish.
You play as Henry, the lead animator from the heyday of Joey Drew Studios. Returning to the studio from a mysterious invitation from Joey Drew himself, you find the studio in the black claws of the Ink Demon. Your creations are alive, thanks to demon ink and it's up to you to fix things.
---
Heroes of Flatlandia
Size: 231.1 MB
Price: $1.99
Genre: Turn-based strategy
Anyone who's played games like Heroes of Might and Magic will get a kick out of this new strategy game.
Charming graphics, detailed battles, and a hot-seat multiplayer mode make for a nice diversion from reality. Better yet, where most games of this ilk have microtransactions through the wazoo – Heroes of Flatlandia has none. That's right, no in-game purchases whatsoever. The developers are still actively adding content, so the current two playable races will be joined by two more in the future.
---
BABY HANDS Jr.
Size: 295 MB
Price: $0.99
Genre: Simulator
Anyone who watched Rugrats growing up should check out this zany baby sandbox simulator.
See the world from small eyes with a control scheme that uses both your touchscreen and the gyroscope. Tons of puzzles and hidden secrets will keep you entertained for hours – far longer than a real baby would be!
---
Maruta Escape
Size: 809 MB
Price: Free (in-app purchase for full game)
Genre: Stealth
You play as a clone in a human experimentation facility, who decides to break out and find out who is responsible for the dystopian facility.
Use stealth and sweet time-bending abilities to escape drones, robots and security checkpoints, while sneaking around the factory you were cloned in. A tight mix of mechanics will get you hooked from start to finish.
Android (coming soon) | iOS
---
What mobile games are you playing right now on your phone? Any that you recommend? Let us know down below in the comments or carry the discussion over to our Twitter or Facebook.
Editors' Recommendations:
Follow us on Flipboard, Google News, or Apple News