Amazon just opened up its first cashier-less supermarket
No lines. No checkout.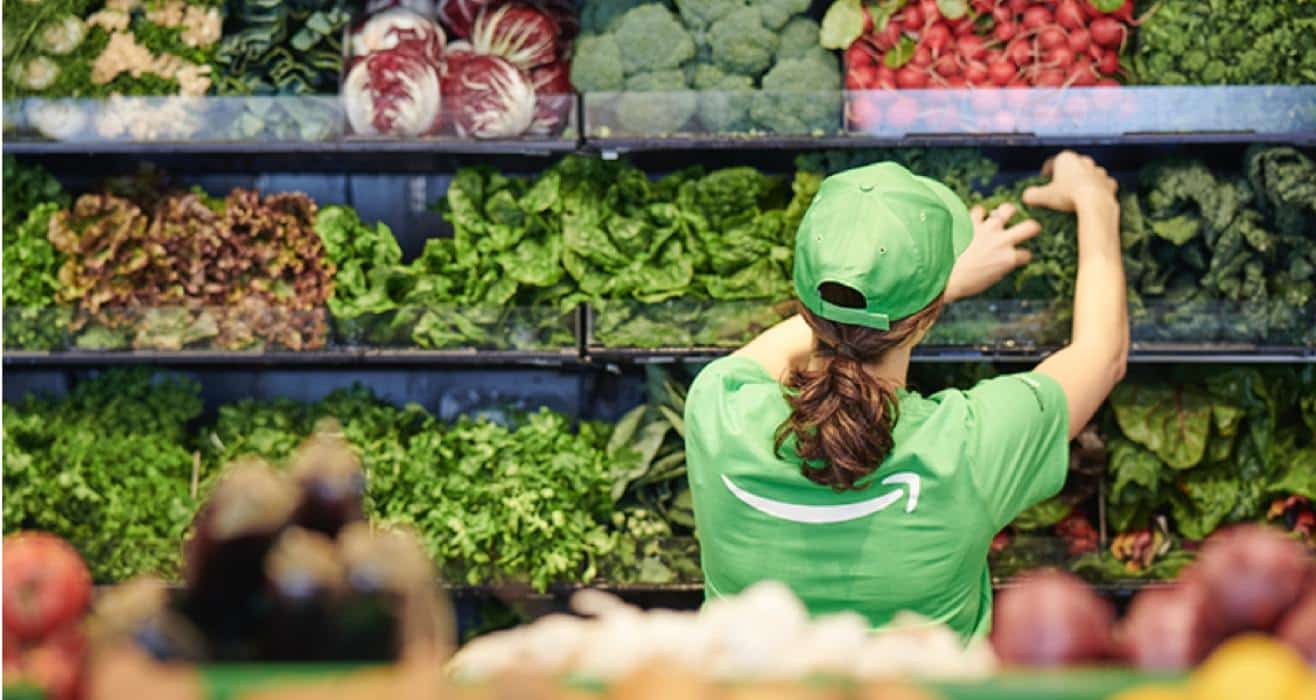 Amazon's first cashier-less supermarket just opened in the Capitol Hill neighborhood of Seattle, five years after Amazon first started working on the location. Maybe it's more of a mini-mart though, as it's roughly a quarter the size of an average Whole Foods Market. Either way, it's now live and ready for customers.
The upscaled version of the Amazon Go marts brings new products to the cashier-less concept, notably fresh produce, seafood, bakery, dairy and wine, and beer. You can expect to be ID'ed by a human if you try to walk out of the store with alcohol, though, so it's not entirely cashier-less. Produce is all priced per-piece, removing the need to weigh anything.
It's essentially the same tech from the smaller Amazon Go marts as well, with overhead cameras, computer vision tech, machine learning, and your smartphone being used to track your position in the store. Amazon made it all less intrusive this time, so your shopping trip feels more like a shopping trip and less like a trip to the Big Brother house.
Cameron Janes, vice president of Amazon's physical retail division called Amazon Go Grocery a "neighborhood market" of sorts, except maybe without the neighborhood part, since the only reason people go to their small markets is to chat with the interesting owners.
Also missing? An in-store coffee bar, possibly crewed by robotic baristas. I mean, c'mon, it's Seattle.
Have any thoughts on this? Let us know down below in the comments or carry the discussion over to our Twitter or Facebook.
Editors' Recommendations:
Follow us on Flipboard, Google News, or Apple News