Amazon Prime Day demands human sacrifice to the gods of consumerism
Your soul for 2-day shipping.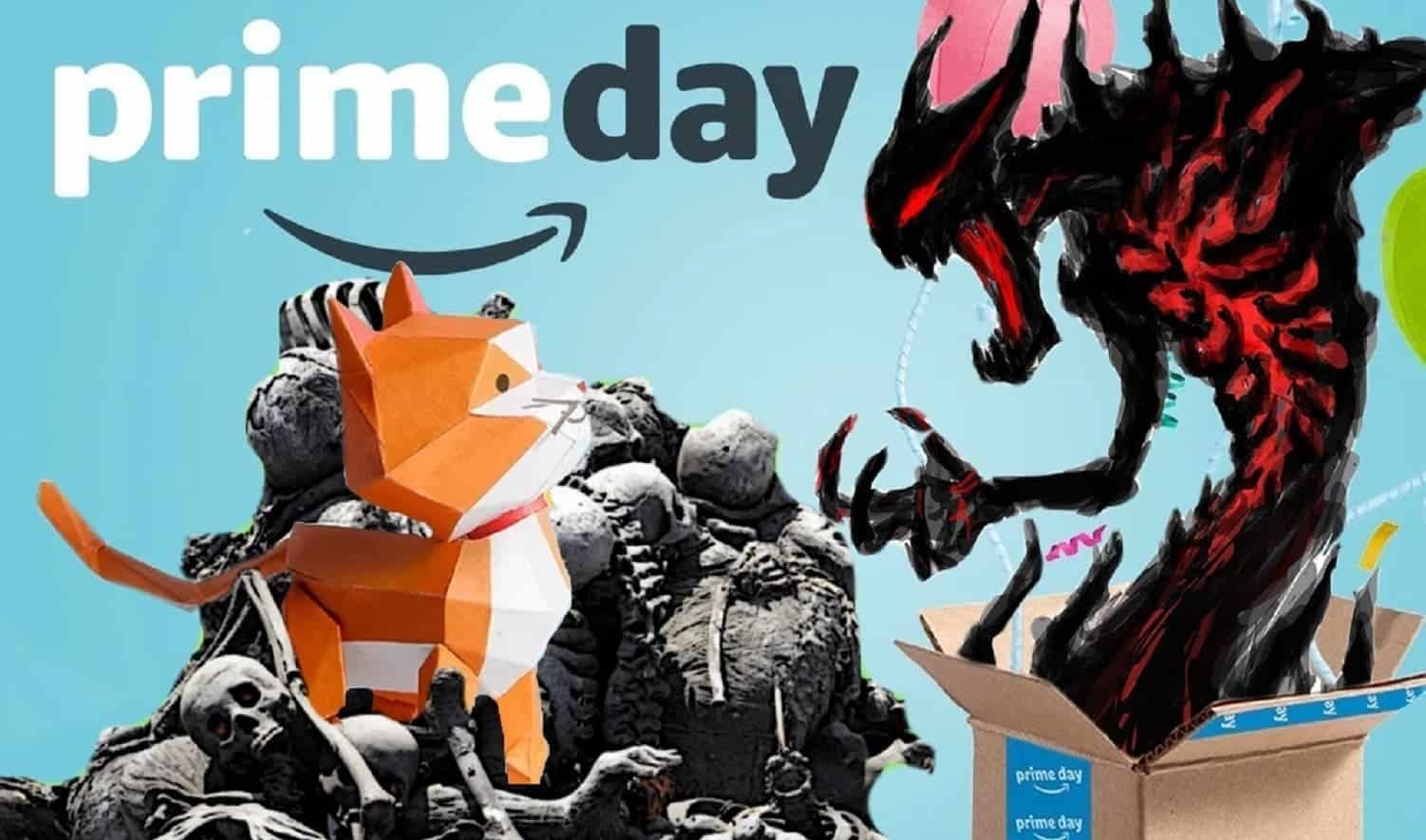 Amazon Prime Day 2019 is upon us. Amazon has torn apart the garage doors, revealing to the salivating masses the piles of discounted stuff that they certainly need. No carnage is visible, as we sit behind our screens, snapping at lighting deals quicker than a frat boy oozes suppressed pleasure during a bare-assed initiation ceremony.
While Amazon has stretched its Prime Day to a near unfathomable 48 hours, dominating the tech news cycle like a porcupine mating with your lawn chair, Walmart, Target, and eBay each have competing sales. There's a strange sinking feeling as we realize all we want but don't need is at our fingertips, all while our democracy is burning.
But let's not let politics distract us from shopping.
Last night I got my annual reminder that my Amazon Prime Membership is up for renewal. It couldn't have been timed more perfectly. Prime Day is only available for Prime Members, a way for Amazon to parlay more of its tech into your homes, while it also works on securing a military contract for cloud computing. While its server farm business is generally separate from its shopping business, one can't help but feel a tiny shiver of fear sliding up one's spine.
But hey, this pet cave is 30% off. So is the infamous Instant Pot. Don't cook your pets.
Is this how the end begins? With a click and well, another click? Perhaps some more clicks. Add to cart. Two-day shipping. Empty boxes piled up as more stuff infests our domiciles. Alexa listening to our lives crumble into a dusty pile of things and stuff and things as we find some solace in the fact that at least, at least we have these things to make us happy.
Our souls for slightly discounted tablets.
We spend so much of the year wallowing in faux outrage at the problems of the day, then celebrate mindlessly when a company that pays virtually no taxes, treats its warehouse workers like shit and is owned by a billionaire who is about as altruistic as a fart in an elevator, puts a bunch of stuff on sale. We are slaves to consumerism. But that's freedom, right?
The Verge asks if we should boycott Amazon, while also taking advantage of Prime Day by offering up tech deals and Amazon product deals, as we plan to as well here at KnowTechie. There's little shame in this, as we often take a two-faced, nearly hypocritical approach to the retailer when trying to balance our own need for page views and affiliate income with justified criticism. Even I am fallible when it comes to this balance.
So this is where we stand as humans, as consumers. We want to be disgusted by the conditions that the company puts its warehouse workers under, but at the same time we really, really want a new toaster oven. It's a touchy balance to reconcile within our souls, blackened and subdued by years of consumerism that existed well before Amazon. We were trained from a young age, especially in the United States, to place a high value on the quantity and quality of our stuff, much more than the value of actual human lives.
As Kurt Vonnegut famously wrote "so it goes", so it goes.
Click on to the altar of Amazon, lay down your money and your soul and improve your quality of life with more stuff. Stuff that Amazon doesn't want cluttering its warehouses anymore. Stuff that you probably don't need (wants and needs is an entirely separate 8,000-word dissertation) but must have because of the psychological conditioning that goes into propping up a Black Friday type sale in the middle of July.
You've only got one life — may as well fill it with tangible items that for a moment, for a moment, give you some true sense of what it means to be human.
What do you think? Plan on filling the void with meaningless crap? Let us know down below in the comments or carry the discussion over to our Twitter or Facebook.
Editors' Recommendations:
Follow us on Flipboard, Google News, or Apple News