Amazon workers are snooping in on your Alexa conversations
Alexa, butt out.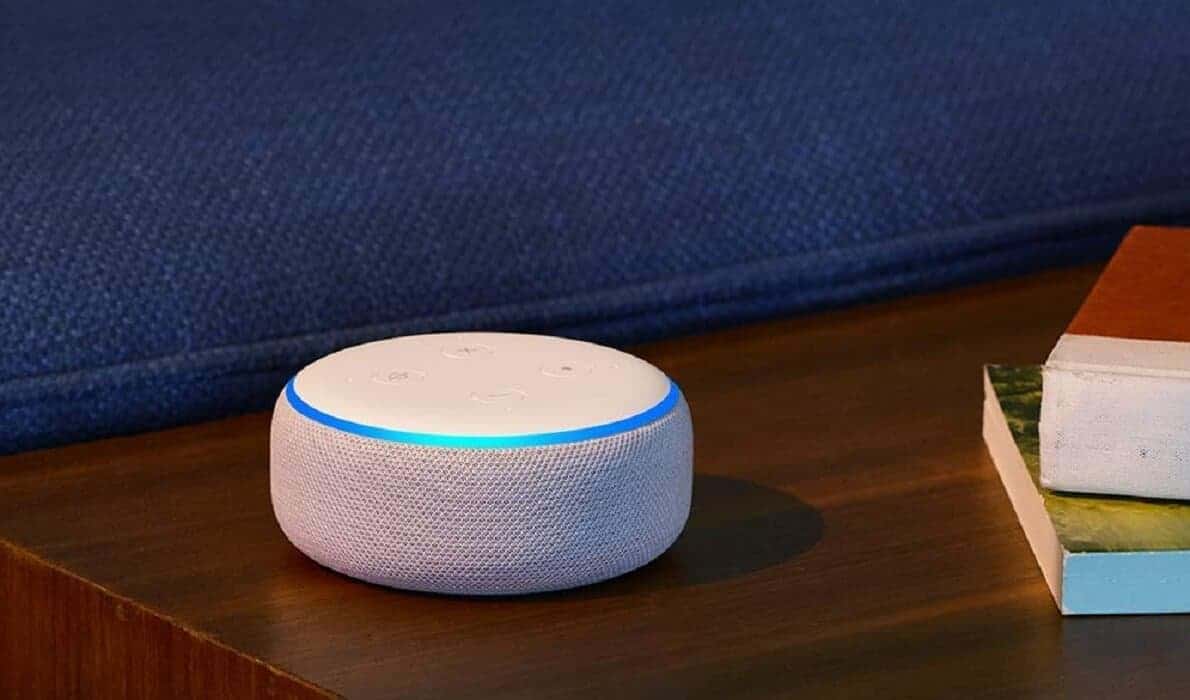 If you're in one of the millions of households that uses an Alexa-enabled device regularly, have you ever wondered if the voice recordings from your device have been listened to by anyone other than Alexa's programming? That's exactly what is happening for a huge amount of Alexa's voice recordings, with humans transcribing the audio to help train Alexa's understanding of human speech.
While AI voice assistants are getting better every day, they still have gaps in understanding our speech. Whether it's slang, languages other than English where words can be mistaken for English words, or even for the wake words for Alexa, sometimes the AI needs a helping hand.
That's the reason for Amazon employing thousands of reviewers worldwide to transcribe what the company describes as "an extremely small sample of Alexa voice recordings," with the aim of making Alexa better equipped to respond by herself.
Do you work for the NSA?

Alexa, is someone else listening to us?
It's ironic that according to some of the reviewers tasked with transcribing Alexa's recordings, the two questions above keep popping up
Maybe they give a wry smile or feel ashamed that they're listening in when the Alexa users are unaware. Whatever their personal feelings, they can only keep on with the tasks at hand. Sometimes that task makes them listen to things they'd rather not, like bank account numbers, children screaming for help, or what could have been sexual assaults. Two Romanian-based employees told Bloomberg that when they asked for guidance on such cases, they were told: "it wasn't Amazon's job to interfere."
This isn't the only time in recent memory that an Amazon-owned company was found to be using humans to train their AI. At the tail end of 2018, it was reported that Nest was sending unencrypted video feeds to a Ukrainian firm that employed human operators to watch the feeds and tag relevant objects (and people) to train the visual recognition system used in its video doorbells.
This practice seems widespread in the industry, even though it's not really talked about publicly
Apple's current marketing tagline "What happens on your iPhone, stays on your iPhone," really needs an 'unless you're using Siri' disclaimer; as Apple's voice assistant also has human helpers listening in to recordings to gauge if the digital assistant's responses line up with what the person requesting them actually said.
An Apple security white paper outlines that the recordings are stripped of personally identifiable information (unless you recognize the voice, I suppose), stored for 6 months with a random identifier, but technically can be stored much longer than that to aid in Siri's voice recognition. There's no mention of this human intervention on Apple's privacy pages, which only mentions that "certain information such as your name, contacts, music you listen to, and searches is sent to Apple servers using encrypted protocols. Siri and Dictation do not associate this information with your Apple ID, but rather with your device through a random identifier."
Google's Assistant also has a similar reviewers program, where humans listen to some audio snippets to help train the AI, Google says that those snippets are stripped of personally identifiable information and the audio is also distorted, presumably to disguise the voices.
I think there needs to be a conversation about the use of human reviewers in AI training, one that eventually turns into sensible legislation that informs and protects the end users. As we keep seeing, relying on free market forces to self-regulate is like hoping your dog won't try to eat a week's worth of food at once if you leave the bag out. With AI becoming more ubiquitous, laws need to be created before the problem is too big to solve.
What do you think? Are you surprised by the findings? Let us know down below in the comments or carry the discussion over to our Twitter or Facebook.
Editors' Recommendations:
Follow us on Flipboard, Google News, or Apple News