So Amazon's facial recognition system kinda sorta might be racist (allegedly)
The outcry comes following a scathing report of the software published by the American Civil Liberties Union (ACLU).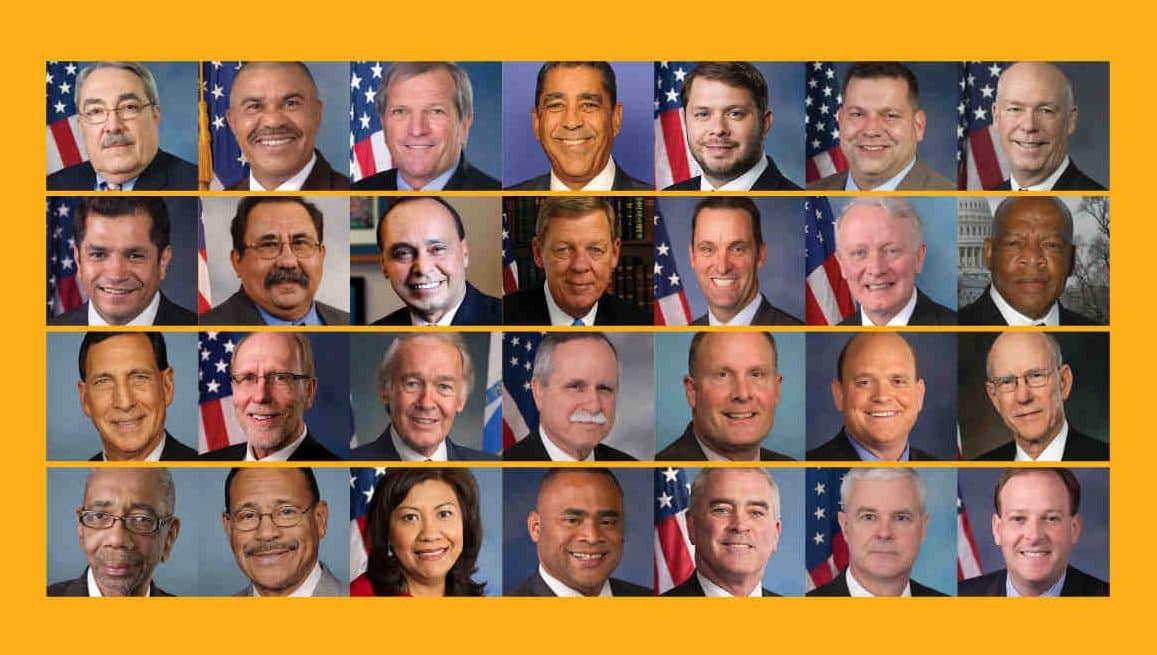 When it comes to much-maligned tech companies headed by Lutherian billionaires, you think it would be hard to argue that any was having a worse run of things today than Facebook — and you'd be right, but just barely.
In the same afternoon that saw Facebook's stocks plunge to record lows (costing chief executive/founder Mark Zuckerberg upwards of $15 billion in the process), Amazon has been hit with a tidal wave of backlash from both the public and lawmakers alike regarding its facial recognition system, Rekognition. Mainly, that it kinda sorta might be racist.
The outcry comes following a scathing report of the software published by the American Civil Liberties Union (ACLU), in which Rekognition incorrectly matched 28 Congressman — most of them black and Latino — with images pulled from its library of 25,000 publicly available mugshots.
Among the incorrectly matched Congressman were none other than Black Caucus members (and civil rights leaders) Representative Bobby L. Rush and Representative John Lewis of Georgia, both of whom followed up the test with a letter to Amazon chief executive Jeff Bezos, claiming there were "serious questions regarding whether Amazon should be selling its technology to law enforcement at this time." You know, as a Congressman falsely identified as a felon is wont to do.
According to Amazon Web Services representative Nina Lindsey, however, the only reason Rekognition came out looking so bad in the ACLU's test was due to the impractical manner in which the test was delivered.
"It is worth noting that in real-world scenarios, Amazon Rekognition is almost exclusively used to help narrow the field and allow humans to expeditiously review and consider options using their judgment," said Lindsey in a statement, making sure to also note that the ACLU's use of the system's default "confidence threshold" of 80 percent fell considerably below the 95 percent match setting the company recommends to the law enforcement agencies currently using the system.
This isn't the first controversy that has surrounded Rekognition since its launch in the summer of 2017. Just last month, the ACLU published an open letter to Bezos calling for Amazon to cease its arming of government agencies with the technology at once. Its reasoning? That the facial recognition system's ability to simultaneously recognize up to 100 people in a crowd and compare them against criminal and court databases in real-time could be used "against marginalized groups like immigrant groups or Black activists."
Beyond that, it's just goddamn creepy to think of the broader surveillance issues that such a device could create when it's being implemented like it currently is in Orlando. As senior staff attorney at the Electronic Frontier Foundation (EFF), Adam Schwartz, stated in a recent interview with The Daily Dot,
Before any surveillance technology is picked up by police, it should go through an open, accountable, and transparent process, which in the case of the police is a vote before the city council, and notice [should] be given to the public. We gather that did not occur in this case with the communities that are being reported on. So we have both substantive and procedural objections.
So is Rekognition racist? As racist as an AI is capable of being, one supposes (which, if Microsoft's chatbot taught us anything, is pretty damn racist), but it's pretty apparent that the broader implications of Rekognition should be pretty unnerving to people of any creed or color. At the very minimum, the ACLU's test certainly doesn't serve as a great PR follow up for a company that was just accused of openly selling neo-Nazi memorabilia.
What do you think? Should Amazon pull the plug on Rekognition, or keep going? Let us know below.
For more tech news, check out:
Follow us on Flipboard, Google News, or Apple News