Atari hopes to appeal to your nostalgia with a new retro handheld this holiday season
You'll never be young again.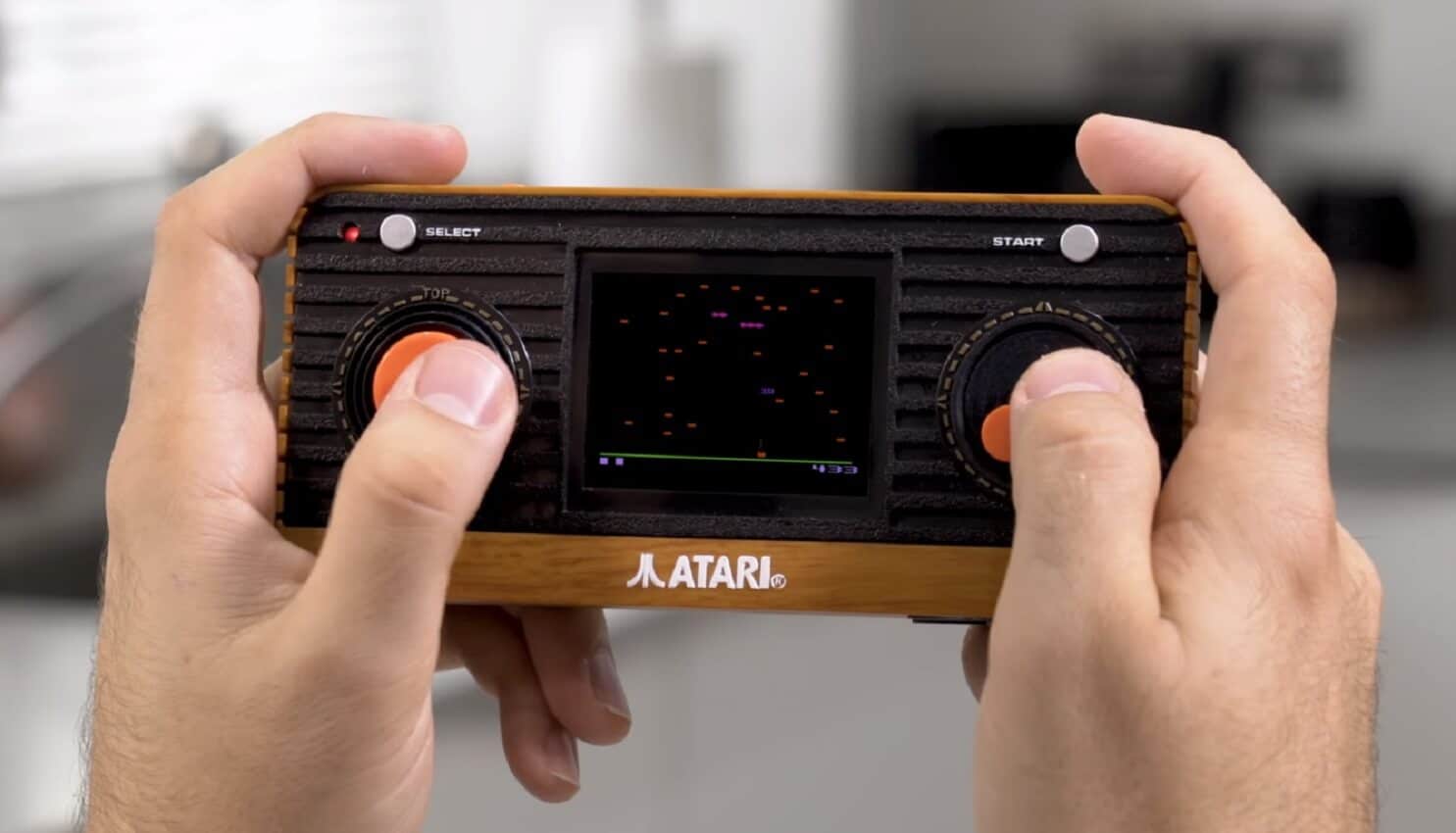 For some reason, many gamers can't get enough of retro offerings. Maybe it's the simplicity of the titles or a romanticized idea of the time frame, but the fact remains, gamers spend big bucks on retro stuff. Look at Nintendo, and even Sony, and it's obvious these companies understand the data and know how to market and sell retro games and consoles.
Now, Atari is looking to tickle the fancy of retro gamers everywhere with a new handheld that releases later this month. Looking like it, the Atari "Retro" Handheld Console looks a lot like an old Atari 2600, and definitely has some influence the SEGA Game Gear and Nintendo's Game Boy. The screen is rather small, but considering the games you'll be playing, it should work just fine.
Check it out:
The handheld console is expected to release with 50+ games, including Asteroids, Pong, Centipede, Missile Command, Breakout, and Millipede. The handheld also has an A/V out on it, so you can hook into a television if you so desire.
Also being released, a Plug-and-Play joystick that is meant to hook into your TV or PC. One version will contain 50 classic games, while the other (the PC-enabled version) will feature over 100 games.
The console looks pretty good and the games list is impressive, but I have to ask, do we really need, or even want, another retro offering?
At the time of this writing, all three retro offerings are slated for a UK release on October 26, but no word yet if it will come to the US. We've reached out to Atari to see about a possible US release. We'll update if the company responds.
Editor's Note: Atari returned our email, stating "This version of the retro handheld console will not be available in the US." There is a US version (somewhat), but sadly it doesn't have the same style as the ones mentioned above.
Would you spend money on yet another retro console? Let us know in the comments.
Editors' Recommendations:
Follow us on Flipboard, Google News, or Apple News