All the tech gift guide pitches that should have been deleted but weren't — Part two
I get more emails.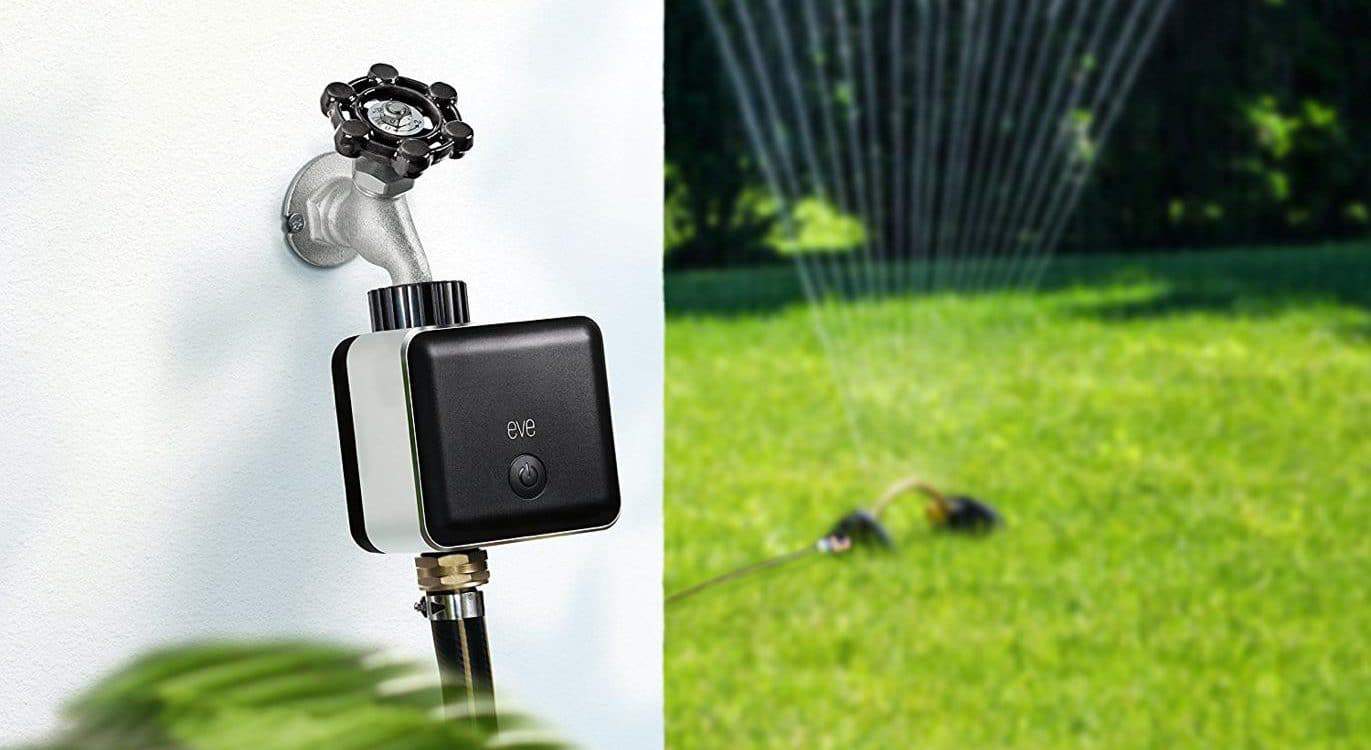 As you may have read in part one of this gift guide, I get a lot of pitches starting around August for inclusion in any gift guide I might be writing. Usually, the pitches are straight trash and that's the folder that they end up in. However, this year I decided to give the PR and company folks their due and include them in a gift guide, even if it's under the guise of sarcasm.
Regardless, we're all shopping for something for someone this holiday season, like every year as we bow at the throne of consumerism. These things are things that typically would be ignored by any gift guide I'd normally write, if any. I think I wrote a vape gift guide one year.
Tech gift pitches that should have been deleted, but weren't
These are the gifts you didn't know existed, you didn't realize had a place. They have a place. It's in this gift guide. These pitches were saved from the black doom of deletion to take one last gasp before being forgotten forever. This is part two.
Eve Room
This is a device with purpose. That purpose is to track indoor air quality, something you think you have control over but the thick layer of filth on your air filter would beg to differ. Open a goddamn door already. Let some fresh air in. The dog dander in here is like a fucking sandstorm. It smells like raw chicken got caught behind your laundry hamper after it was done burning.
My phone tracks air quality, and I still don't care. We're all going to die, breathe what you want.
Price: $99.95 | Amazon
Kenu Airframe Wireless
In the same email as the Eve Room (because this time of year, agencies literally send an email with all their clients mashed together like some kind of gross PR soup you would be embarrassed to have running down your chin) is the Kenu Airframe Wireless, a car charger/holder that charges your phone through wireless technology.
Sure, it's time we stop plugging things into the cigarette lighter, but we should also stop driving with our phone in our faces. I'm just using the map officer, I'm not texting or watching porn at all. For truth.
Price: $59.95 | Amazon
Wisenet SmartCam
The email that never ends also included this smart camera. Samsung makes a ton of these for the home, but if you dig deep enough on Amazon, you'll find this one. It integrates with Amazon Alexa and isn't hidden in a teddy bear so it's pretty obviously a camera sitting there on the shelf.
It sends alerts to your phone when something happens, like a baby dropping a bottle of wine or someone breaking into your house and stealing your wine. It can remember faces, so should be a great camera for filming amateur porn.
Price: $199.99 | Amazon
Eve Aqua
The last item in that email (containing an additional two products I completely ignored, with purpose) is the Eve Aqua. Do you have a lawn? I don't have a lawn. It's a thing for wasting water on your stupid lawn. I don't care about your lawn. No one cares about your damn lawn beside the HOA. Stop talking about your damn lawn, Gary! No one cares!
Price: $99.95 | Amazon
This email full of stuff I never would generally write about
In the spirit of the season and to give you a sense of the emails, me a person who generally writes about consumer tech, receives on nearly a daily basis, here is a bunch of crap that was crammed into a single email.
Clearly, the PR person pitching these items did absolutely no research into the products I generally write about, but they must have sacrificed at least one virgin to Odin because here are those things, being mentioned. Well done, Katie. You've earned your paycheck.
Aldea Home & Baby is a place where you can get all the crap that you need to turn your home into a place where you can feel comfortable writing your parent blog while extolling the virtues of not buying all your tchotchkes at Target.
Vahdam Teas is a place you can get fancy tea, because apparently, you are too good for Wawa coffee? Get the fuck outta here with that trash attitude.
Verilux is a panel of light that you can stare at while you contemplate your life choices that have led to you buying a tablet sized and shaped light bulb to make you feel better.
The New Girl Code is actually quite wonderful. It's a series of books about the wonders of working in tech, aimed at girls and young women. Hopefully, it covers how horrible men in tech are towards women, women who should be running everything because Silicon Valley tech-bros are absolute garbage. Perhaps these books will inspire those future leaders.
Moral Code is a retailer that in the order of that email, made Katie look bad. You can't follow an inspirational book series for girls and women with this just-for-men pitch. This one should have been at the bottom, The New Girl Code at the top. Moral Code sells leather goods for assholes. Enjoy.
7 A.M. Enfant sells baby products that will make people say "I can't even" while continuing to talk about their vegan lifestyle and running late for Crossfit.
This is a long email. Let's run through the rest of Katie's clients quickly before I lose patience.
Stonz is baby and children's wear that is called STONZ. Every stoner turned parent shops here.
Parkland bags, for when Jansport isn't good enough for your cynical teenager.
Appaman sells velvet suits for your child. Velvet suits. For your child. Velvet suits. Your child hates you.
Pippa and Julie, because your child is way too precious for Walmart clothes. Your child has a style that says my mom makes enough money selling Avon that we don't have to shop at Goodwill anymore.
Nununu, for dressing your kid entirely in gray-scale. Don't wait. Set their worldview of apathy early in life.
Sasha + Lucca, because the fashion portion of this email never ends. I'm regretting this decision. I better be on your holiday card list, Katie.
Boob is the site you need to shop at before you can shop at those other ones, because this is stuff for pregnant women. Fashion!
This gift guide encompassed two, count 'em, two emails. Full of junk that should have met a quick death in my deleted emails folder but Santa touched me in an inappropriate spot because that's where I hid the cookies, so here they are.
Be sure to stay tuned for further gift guides full of products that lead questionable existences.
Are you going to buy any of this crap? Let us know down below in the comments or carry the discussion over to our Twitter or Facebook.
Editors' Recommendations:
Follow us on Flipboard, Google News, or Apple News