Best tips and tweaks for the BlackBerry Key2's keyboard
It's added productivity, not lost screen space.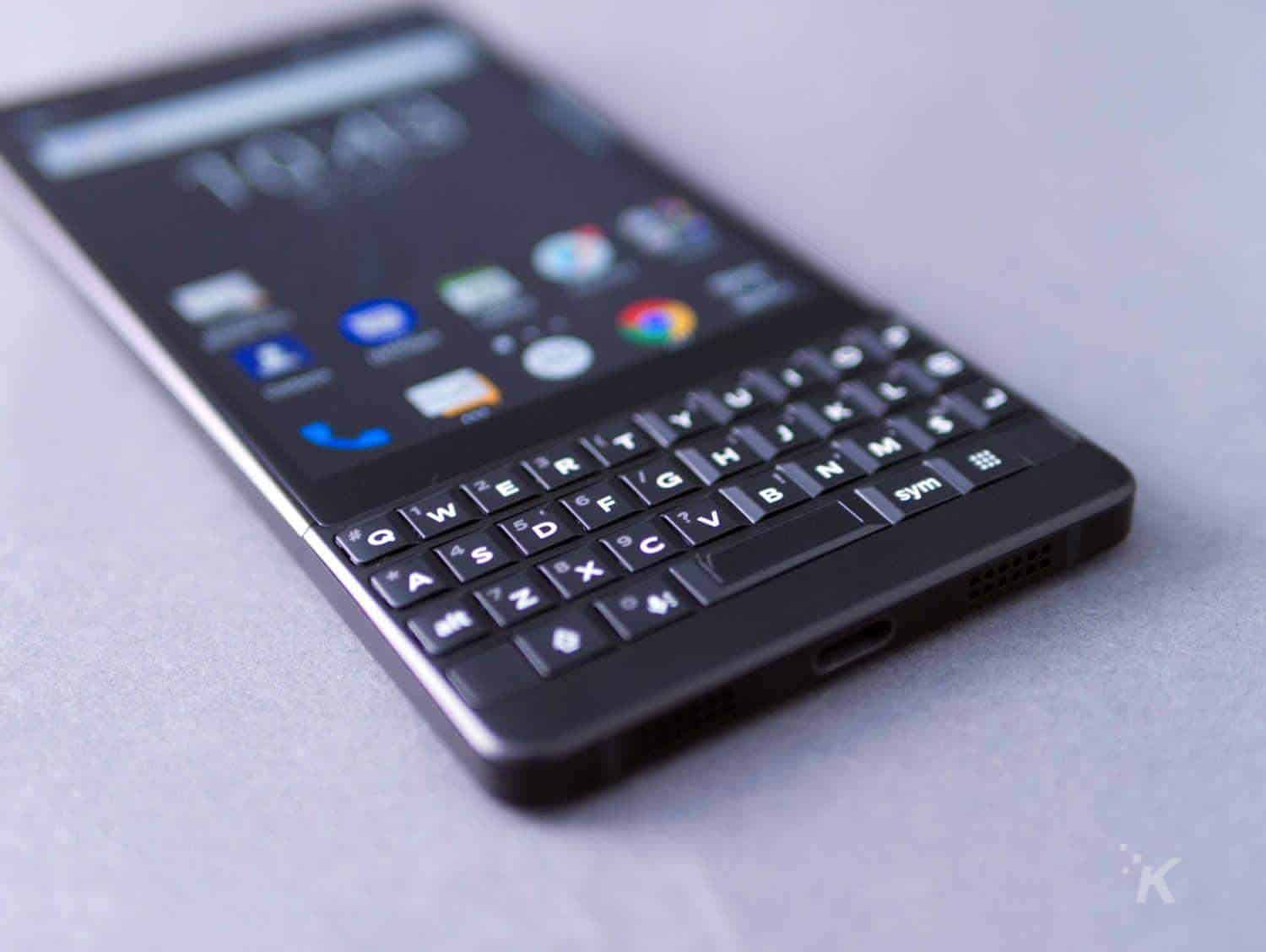 It's no secret that the BlackBerry Key2 is a niche device. You're either in one of two camps, love the physical keyboard and can't live without it, or you view it as an anachronism and a waste of screen real estate. That keyboard, however, isn't just for typing on — there's a whole host of added value here. If you already have one, or if you're on the fence and need a little more convincing, these tips for getting the most out of the keyboard are for you.
Scroll with the keyboard
We touched upon this during the review, but it's a good starting point to the rest of the added functionality of the physical keyboard. Once enabled (it was off by default on my device) you can use the keyboard as a touchpad to scroll through everything that's displayed on the screen. Just use those gestures you're used to, swiping up or down as you would on the display and it will scroll accordingly. This works in the majority of apps, including the home screen and app drawer. Some chat apps might be a little recalcitrant. For the best experience, it helps to have a light touch, and you won't be able to 'flick' up or down to get a faster scroll like on the screen.
Horizontal scrolling is less refined, with the home screens working as intended but most apps getting confused by the motion. It's always worth testing any app, and maybe it will work as apps get updated to recognize the Key2's keyboard swiping.
After you're done navigating around, feel for the small nub on the D key with your left thumb to get back into prime typing position.
Meet Therabody's All-New TheraFace Mask
TheraFace Mask is a breakthrough FDA-cleared LED skincare mask with added tension-relieving vibration therapy. Clinically proven results include firmer, smoother, healthier-looking skin with a visible reduction in fine lines, wrinkles, and uneven tone in as little as 8 weeks
Learn advanced swipe and gestures
Scrolling is just the beginning, there's a host of advanced swipes also.
Swiping quickly left deletes your last typed word. This shortcut stops you having to reach over to the backspace key to delete words, just give a quick right-to-left swipe to erase one word at a time.
Swiping up selects word suggestions from the predictive menu – most phones do this now, but you don't have to reach up to tap them on the Key2. Each of the three words roughly corresponds to a third of the keyboard so swipe up when in the area and it will select the word above.
Swiping down cycles between symbol keyboards so you don't have to click on the SYM button, saving you time to get to the non-alphabetic characters.
Double-tapping is normally good practice for zombie invasions, but it's just as valid on the Key2. Doing so will turn the keyboard into cursor mode, so you can navigate back to that typo you made earlier without having to tap on the screen.
Shortcuts and the new Speed Key
Fans of BlackBerry will love to know how robust the keyboard shortcut support is on the Key2. From the home screen, you can press any of the letter keys to launch a specific app, once you've set up the association. You can make it open apps, speed dial a contact, send a message or all sorts of advanced functions inside apps – like toggle system functions, or go straight to creating a new calendar event.
[envira-gallery id="67132″]
The Speed Key is the only key BlackBerry has added to their keyboards for over a decade, and it's a revelation. Acting as a modifier that works inside any app, holding it and pressing any letter lets you perform the shortcut assigned to that letter even if you're not on the home screen. You can even assign two actions to one key, with a short press of the Speed Key + C opening Calendar for example while a long press of Speed Key + C could open the Camera.
You're only really limited by your imagination and your ability to recall all the shortcuts here – you could easily skip having to touch the screen for most app launches during your workflow. We suggest to keep it fairly simple, to begin with, while you learn the functionality and slowly expand to deeper functions so you don't have a huge number of things to remember all at once.
Predictive emoji on the Key2
Yes, even emoji have a predictive aid here although it's not enabled by default. You'll find the setting in the System menu, in the Languages & input submenu. Then it's off to Keyboard settings, BlackBerry Keyboard and the Prediction and correction menu. Toggle Predict Emojis on, and you'll never have to search for 🍆 again.
It's a bit buried, but worth turning on – now emojis will also turn up in the bottom bar next to words.
If you need one that's not shown, tap the three lines next to the suggestions and tap on the emoji button to get a standard selection grid of emoji.
Co-opt the currency key
BlackBerry realized we don't all need to type '$' all of the time, so they let you customize that key to perform other functions instead. You can find the customization menu in Shortcuts & Gestures, it's aptly named Customize the currency key. Then you can choose from a few pre-determined choices:
Ctrl key – You can use the currency key as a ctrl key on a desktop keyboard, so things like cut/copy/paste are now in your grasp. This is a real power user option and my personal favorite.
View notifications – Instead of having to swipe to drop the notification bar like other phones, you can set the currency key to do the same. That saves you having to reach to the top screen, and keeps you in the typing position.
Change keyboard language – If you're multilingual, this might be the option for you. That said, it's pretty easy to change language from the notifications bar whenever you have a text field selected.
Shift key – Just in case you prefer two shift keys, you can enable this option. It's not super useful though as it's easy to get a capital letter.
If you use any of these other options, your currency characters are still just a swipe away in the on-screen symbol viewer. You don't really get a downside, and using it for Ctrl or a notification expander is far more useful than the default symbol.
Did you find any of these tips useful? Let us know in the comments.
For more how-to guides, see:
Follow us on Flipboard, Google News, or Apple News