Casper Glow should make going to bed and waking up easier
Could be great for travelers that stay in various timezones.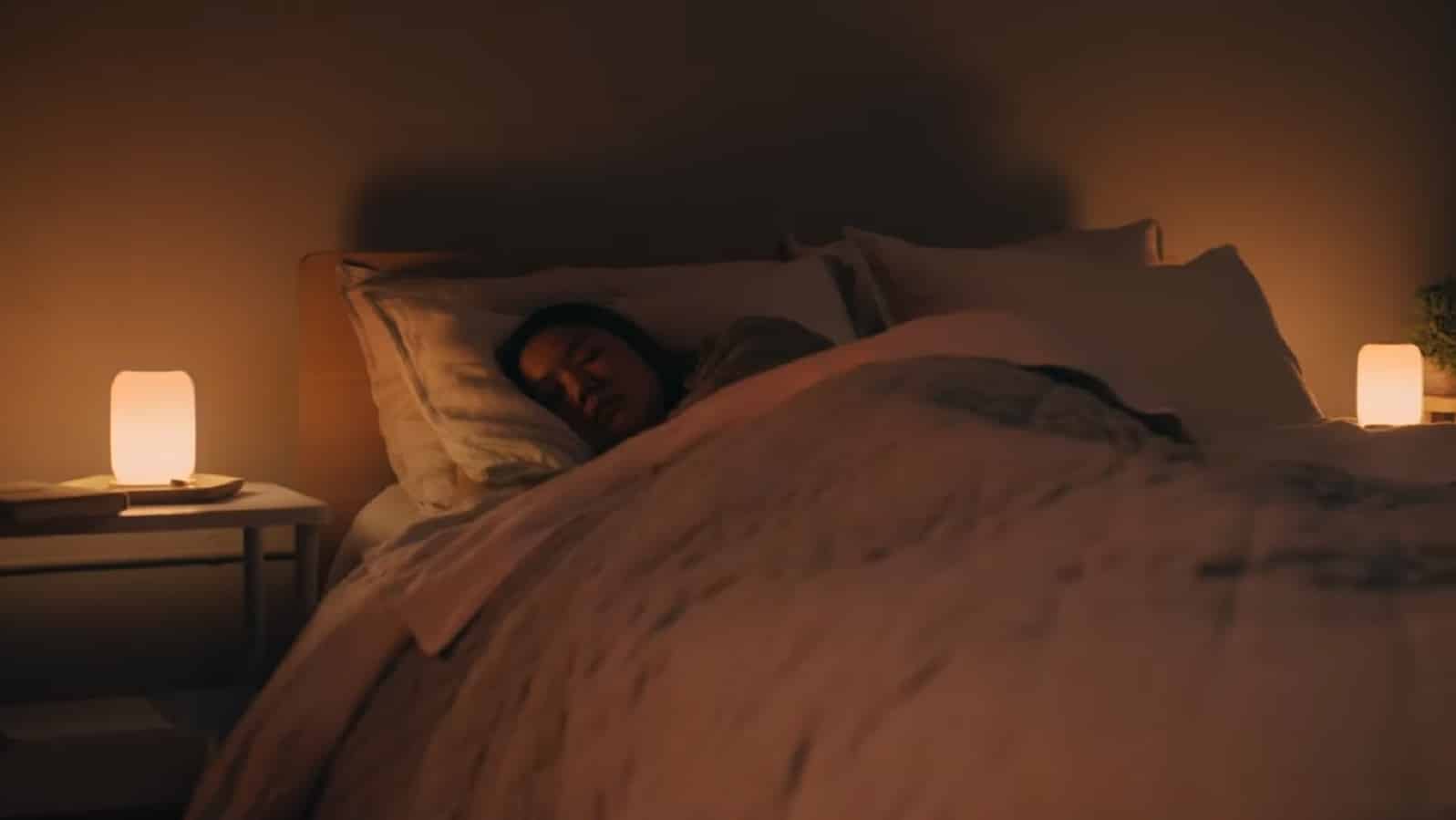 Bed-in-a-box (or any furniture really) companies and smart lighting were both huge in 2018, so what happens when you combine the two in 2019? You get the Casper Glow, which is an $89 portable lamp designed to help you drift off and wake up easier.
The Glow has a few tricks up its sleeve to achieve this. A gyroscope inside lets you flip the Glow to light it up at night, then it gently lowers in luminosity over a 45-minute period to help you get sleepy. Something about mimicking the setting of the sun and circadian rhythms I think.
Wiggling the Glow slightly turns it on at a low setting, perfect for those late-night obstacle courses when you need to answer the call of nature. If it's on a flat surface, twisting the Glow adjusts the brightness. Just think of it as a huge glowing dimmer switch.
Check out Glow in action
There's a smartphone app (of course)
There's also a smartphone app that lets you control the same features via Bluetooth. Multiple Glows can be linked together, so changing a setting on one also changes it on all attached lights. There's a battery inside so it's portable, stopping you from having to turn on lights at night or fumble for a flashlight.
Presumably, that means it's also good for power outages, although I can't find any information on the battery capacity. I have some similar LED lamps that came in really handy with a recent power outage so I can see where the Glow's utility could come.
You can even take the Glow with you when you travel, I'd imagine that having a faux-sunset in your room would be useful if jetlagged. Probably a niche use, but it's nice to know. With how much our environment plays a part at bedtime, branching out into other areas of bedroom furniture should pay dividends for Casper.
What do you think? Need one (or three) of these in your home? Let us know down below in the comments or carry the discussion over to our Twitter or Facebook.
Editors' Recommendations:
Follow us on Flipboard, Google News, or Apple News