Do not drink: Cleanyst is a SodaStream for soap, shampoo, and household cleaners
Clean toilet, save planet.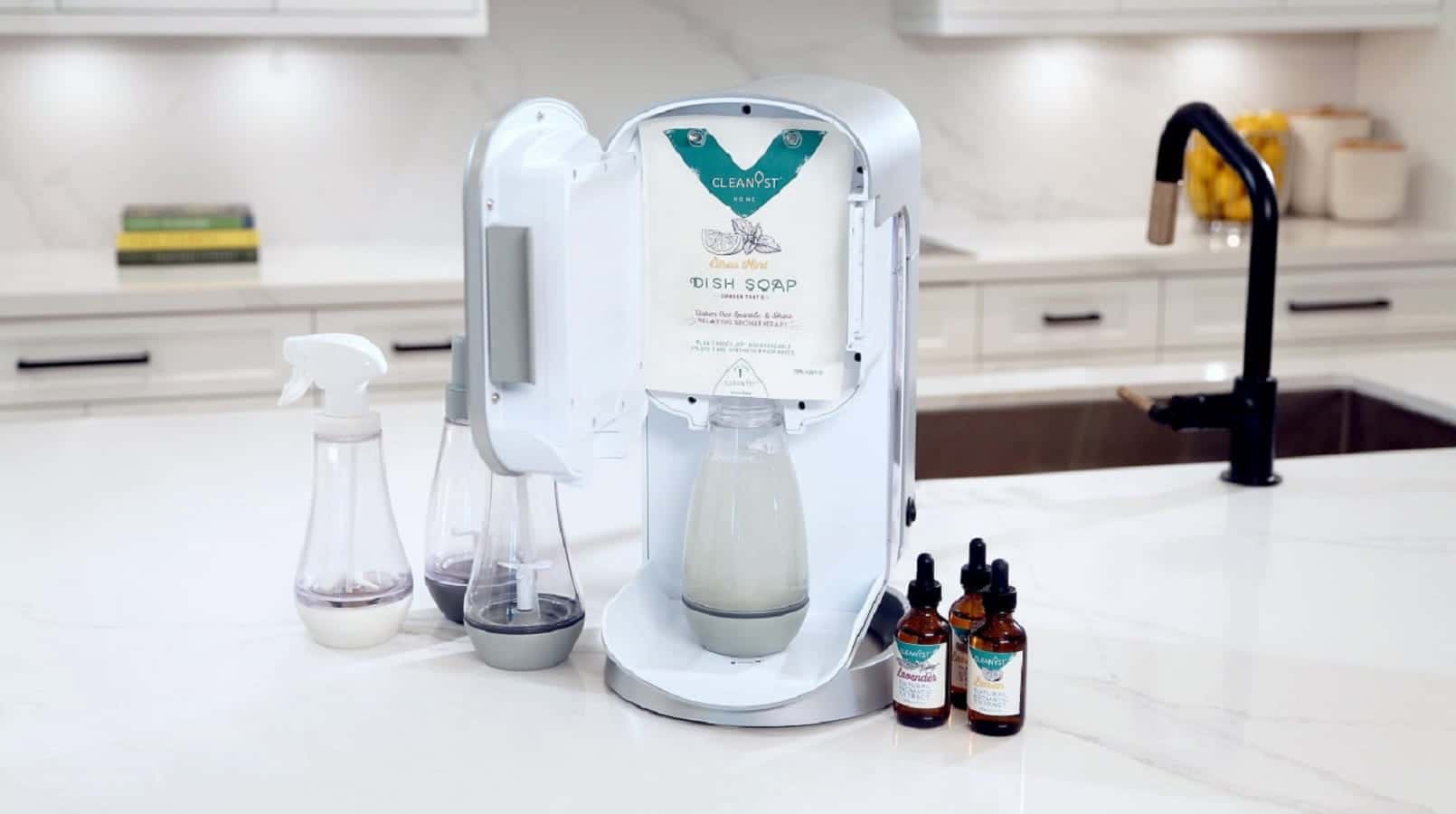 One of my most frequent gripes about technology is that it often exists simply for the purpose of existing. That is, many so-called innovations are created for the purpose of taking advantage of a breakthrough in technology, rather than to fill a void or fulfill a need. With Cleanyst, a new product already fully funded on Kickstarter, there is a clear and fundamental use case scenario for its existence.
The world is drowning in plastic waste. We use, do not reuse and dispose of tons of plastic every single day. It's clogging our waterways and destroying our oceans. It was the only good narrative thread in Aquaman, an otherwise terrible movie. Who is thinking about the Atlanteans? Cleanyst is thinking about the Atlanteans. Maybe. Regardless, it's designed to not only reduce plastic waste but enable you to make your own body care and home care products.
You can already make surface cleaners at home. You can make your own soap and shampoo but who has time for that? The Cleanyst device is, without stretching the imagination too much, a Keurig for a multitude of home products. Actually, it's closer to a SodaStream because it's not nearly as wasteful as the pod-based machines.
With its pouches containing concentrates derived from natural ingredients, it can make shampoo, conditioner, body wash, hand soap, dish soap, laundry detergent, fabric softener, all-purpose cleaner, glass cleaner, and tub and tile cleaner. All from one device. Yes, everything is plant-based. Yes, you will need to add water (which accounts for most of the weight and volume of home care products) and yes you can return the tiny plastic concentrate pouches to be recycled.
At first, one might think this all silly, there seems to be a Keurig-type-device for everything and some don't do so well. Some are for at-home alcoholics and literal babies. The point is, the comparison to a single service machine is impossible to make without the existence of the Keurig. So excuse the played out analogy. Not all of them claim to save the planet, however.
Cleanyst estimates that it can save consumers between $100 and $200 a year on these types of products
Which seems reasonable as the pouches do have a cost associated with them. It can also reduce single-use plastic (how many empty shampoo bottles do you have sitting on your shower ledge) waste by 80% or more. This is an impressive stat, because we buy these things, use these things, and toss the plastic in the trash to then be a further detriment to the health of our environment.
You can check out the Cleanyst Kickstarter (fully funded) to see exactly how the thing works. Basically, dump in the concentrate packet, some water, press a button and bingo bango, you've got some homemade, plant-based shampoo. Or dish soap. Just don't put the Cleanyst next to your actual Keurig. That's a level of early morning confusion you don't want to be involved in.
What do you think? Is the Cleanyst something you'd use in your home? Let us know down below in the comments or carry the discussion over to our Twitter or Facebook.
Editors' Recommendations:
Follow us on Flipboard, Google News, or Apple News