Google rolls out dark web monitoring to all Gmail users
Once you have a profile to detect your name, email, and social security number, Google will notify you if it spots anything suspicious.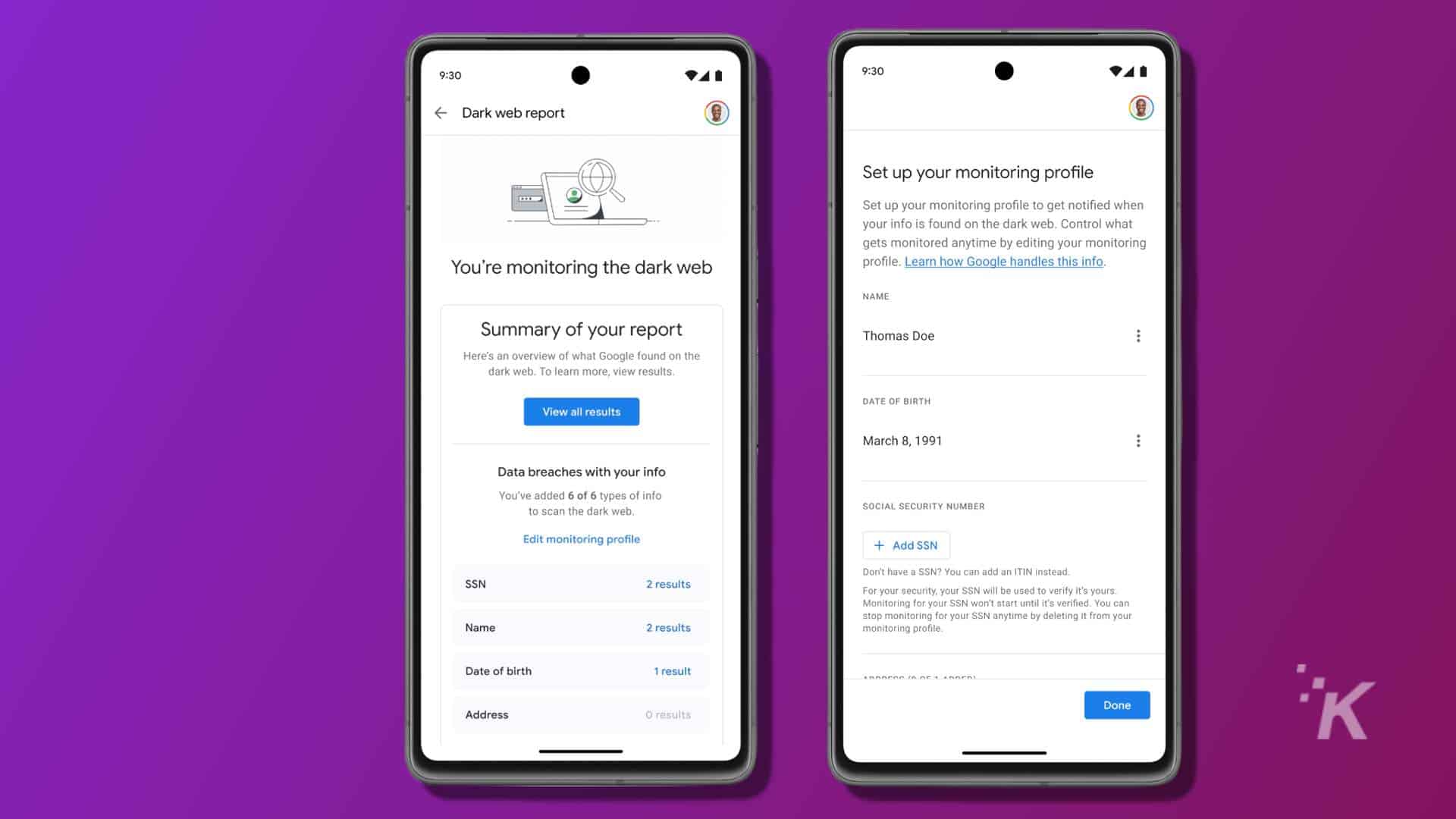 You should know by now the internet isn't exactly the safest place to spend your time, but Google is trying to ease the concerns of the particularly paranoid.
The infamous dark web might have your data, and Gmail users can bank on some dark web tracking with Google's most recent feature. 
Anyone with a Gmail address can see how far their data has gone down the internet rabbit hole in a sweeping effort to democratize data security and appease nervous internet crawlers.
I don't get it; how does the Dark Web Monitoring feature help me?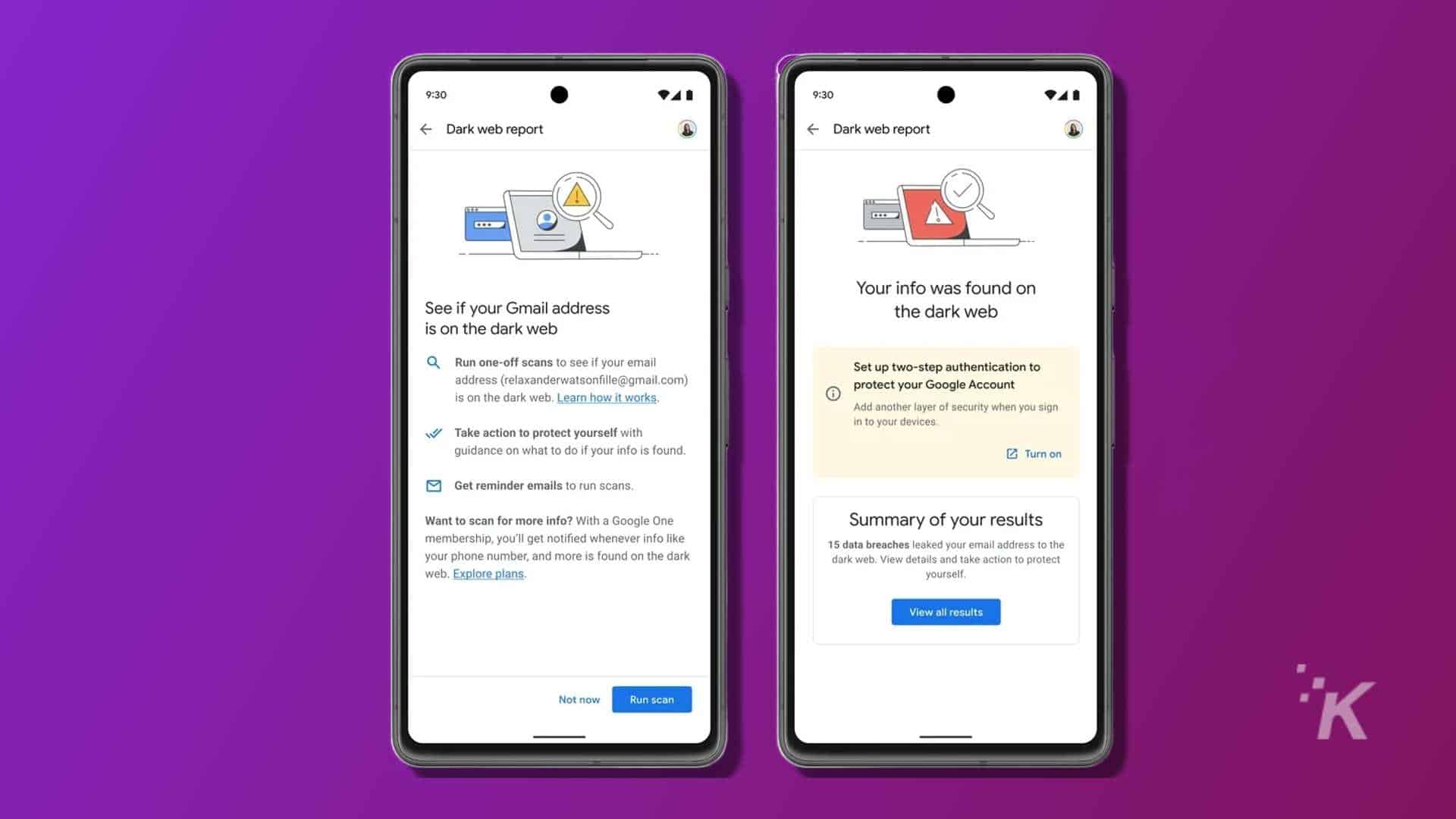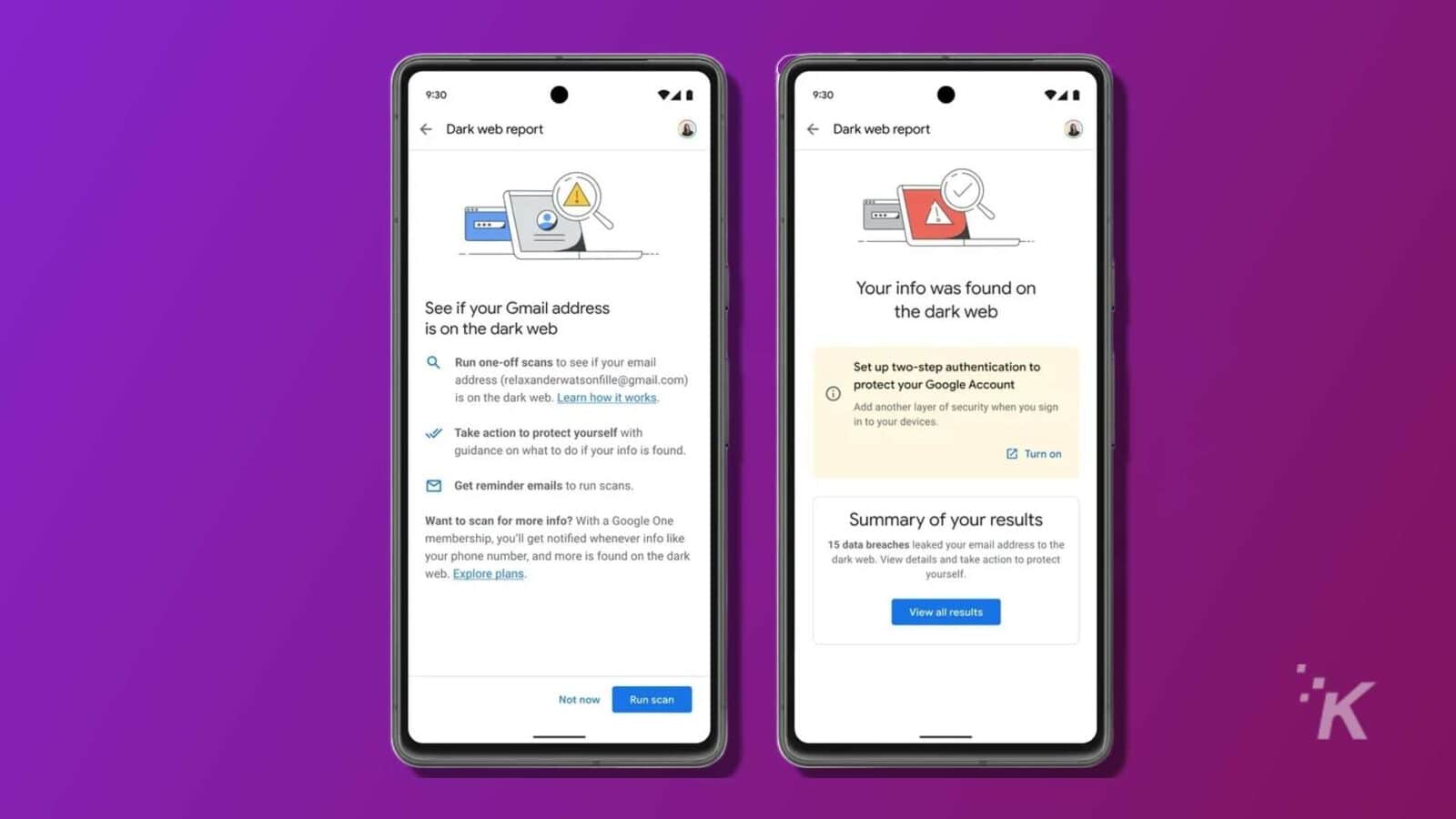 The dark web does sound like something out of an absurd summer flick, but it's all too real and very dangerous for everyone on the internet. It's
For those of you unfamiliar with the Dark Web, it's part of the internet that isn't discoverable through standard search engines. It's hard to find and usually home to cybercriminals. 
Exposing your email address to these sources could mean identity theft and other cybersecurity compromises. That's why Google is giving protection to Gmail users for free.
Dark web monitoring used to be behind a paywall, as are most advanced data security measures. Google allows Gmail users to use verification like two-factor authentication and encryption to protect email communications.
However, dark web monitoring is a more intense service offering — through higher-tier dark web monitoring is still behind a subscription service. Thanks, Google.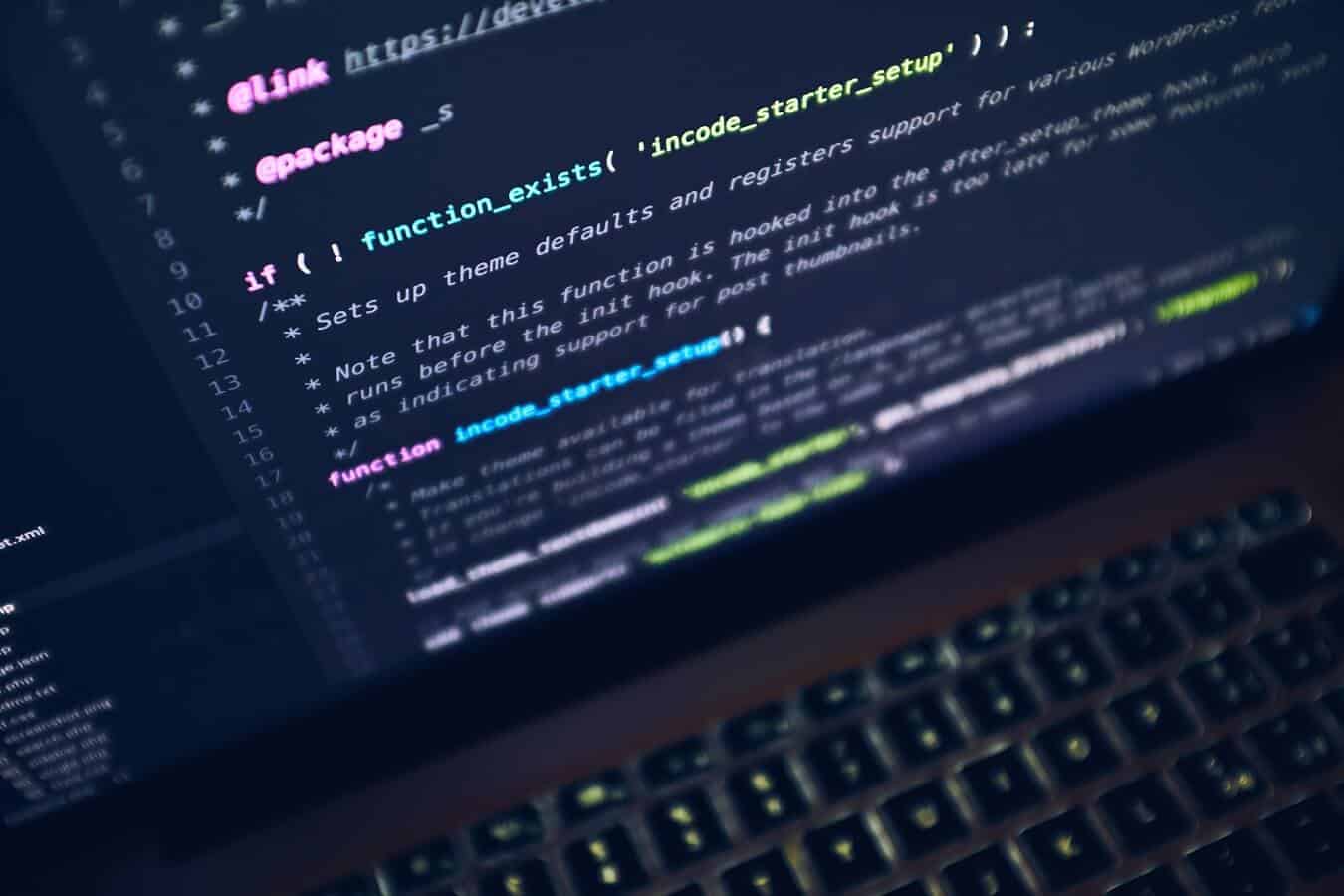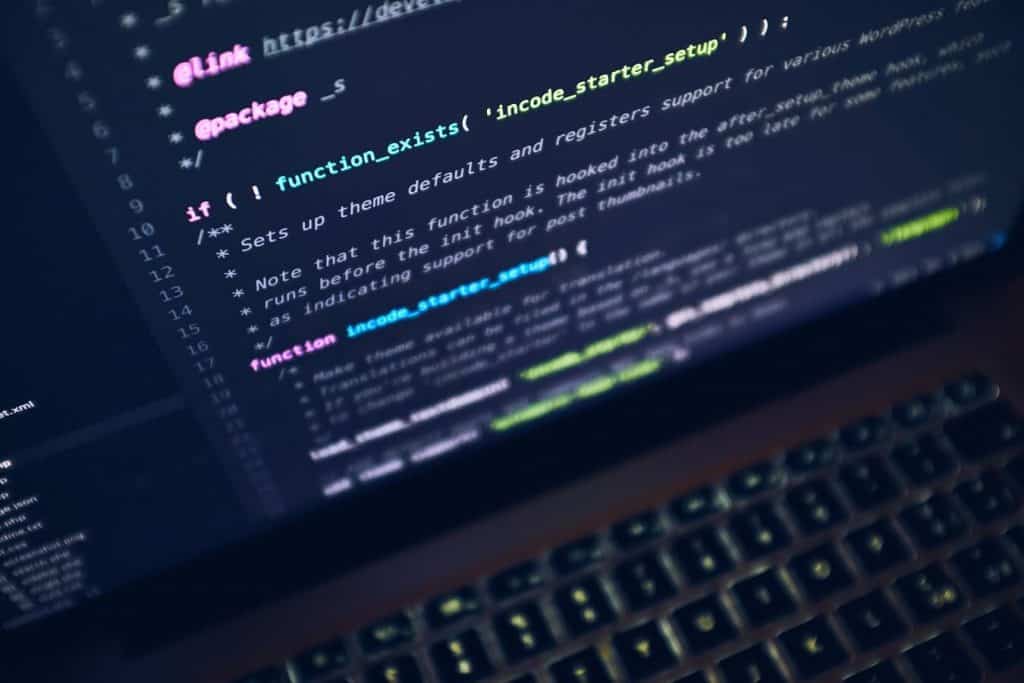 What if I find out my email address was exposed?
First, you have to set up your monitoring. To run a scan, all users have to do is:
Go into a personal Google One account.
Find the section "Dark Web report."
Click "Set up," and input desired information.
Scan and click "View all results" to take action.
However, once you have a profile to detect your name, email, and social security number, Google will notify you if it spots anything suspicious.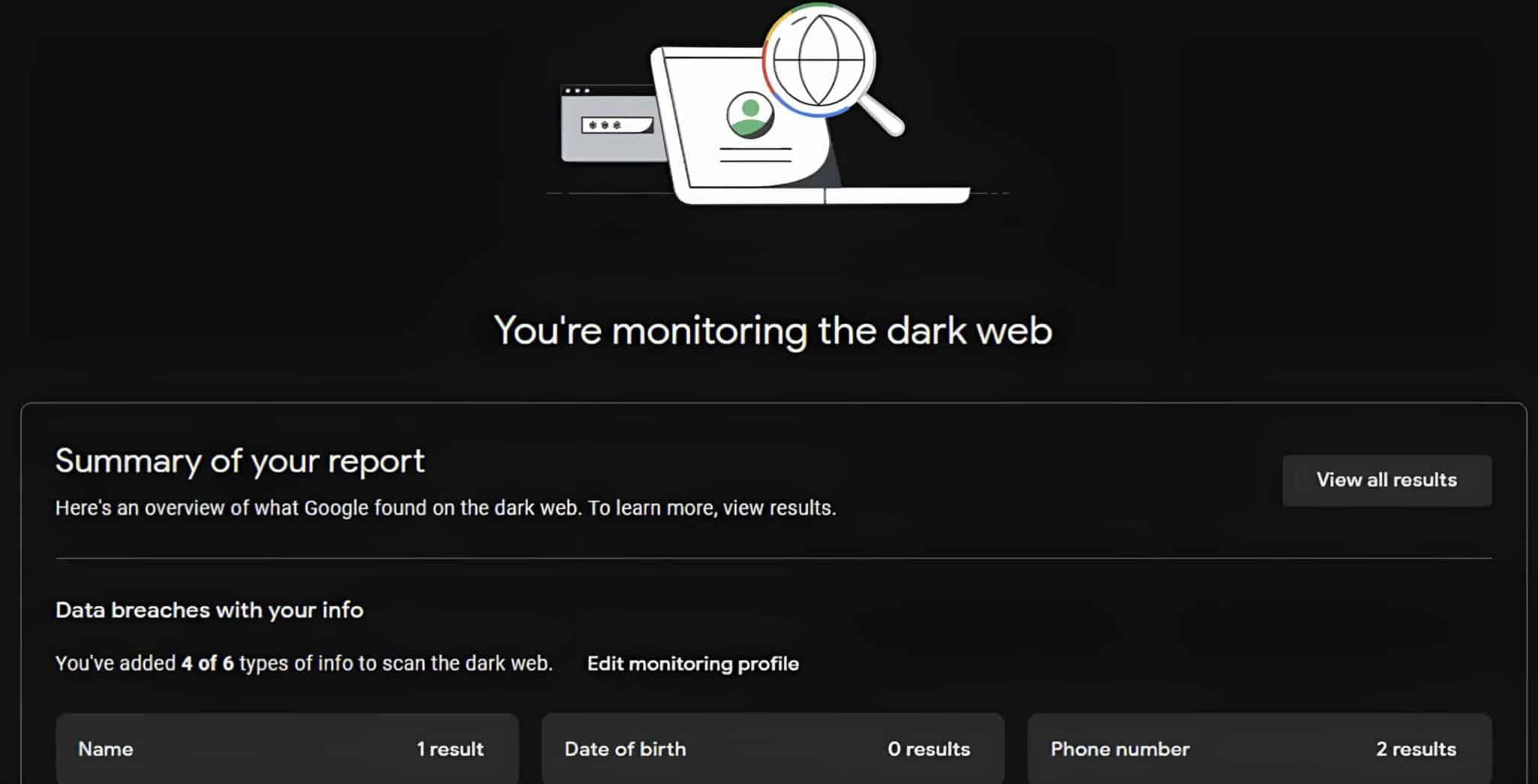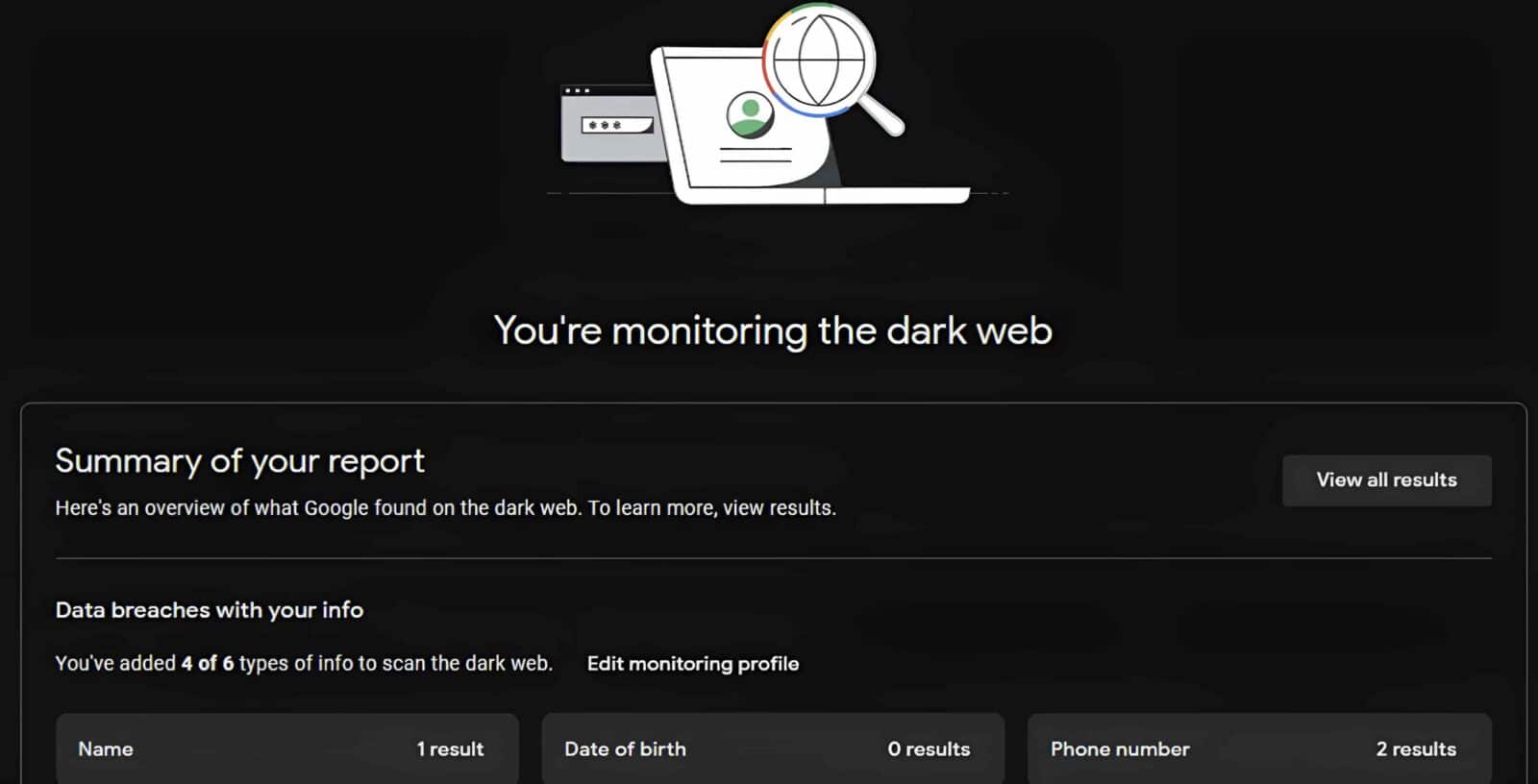 In that notification, they recommend getting a grip on the situation and staying more protected. For example, they might recommend freezing credit cards, deleting search or location history, or performing their Password Checkup feature.
Users can choose what it does and doesn't look for, but if your social security number is on the dark web, Google will suggest governmental agencies to report to and other best next steps.
Criminals data mine for basically everything nowadays, and with artificial intelligence helping everyone do everything — even if it's not particularly friendly — everything is up for grabs. 
What does this feature signal about internet safety?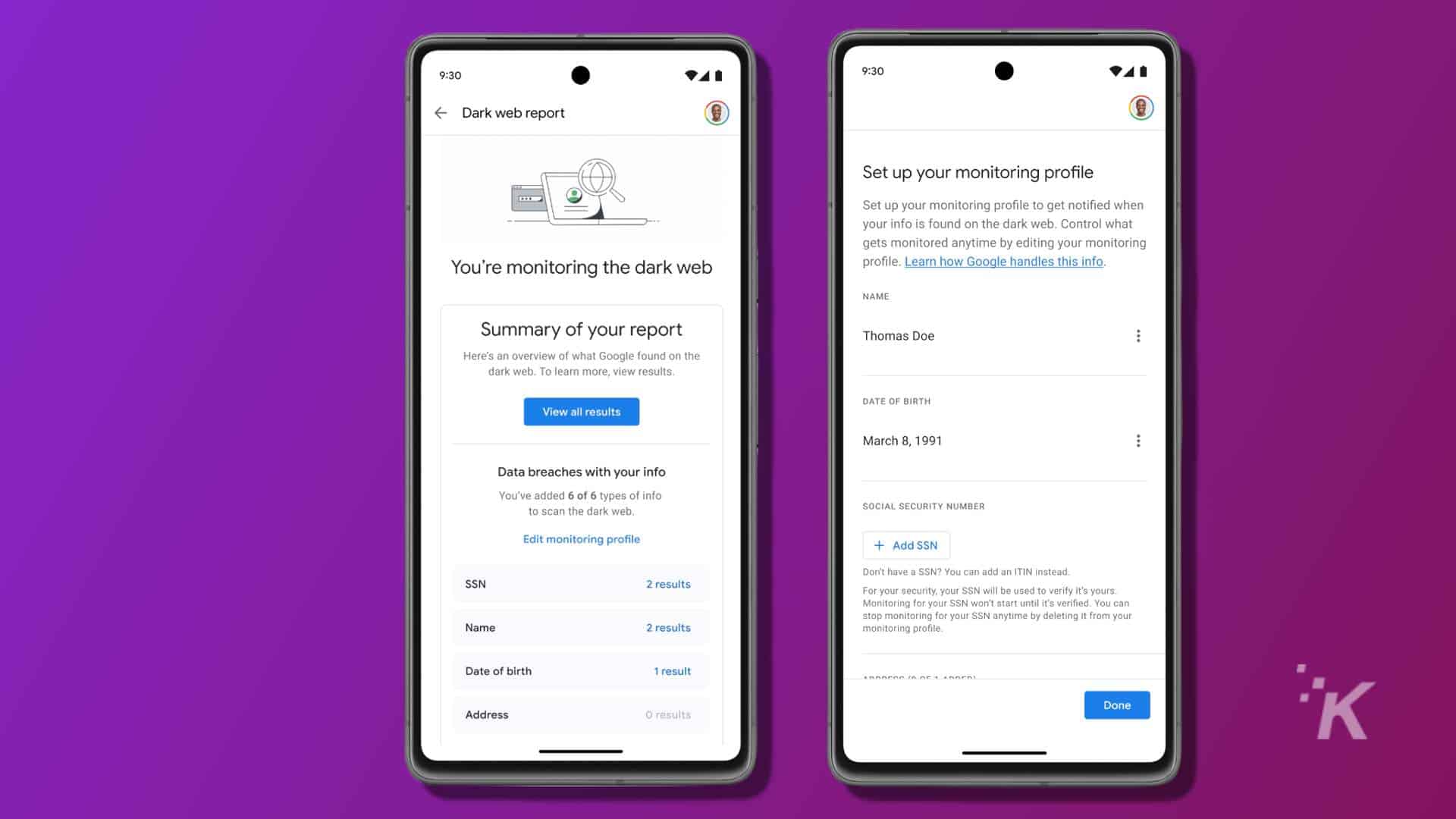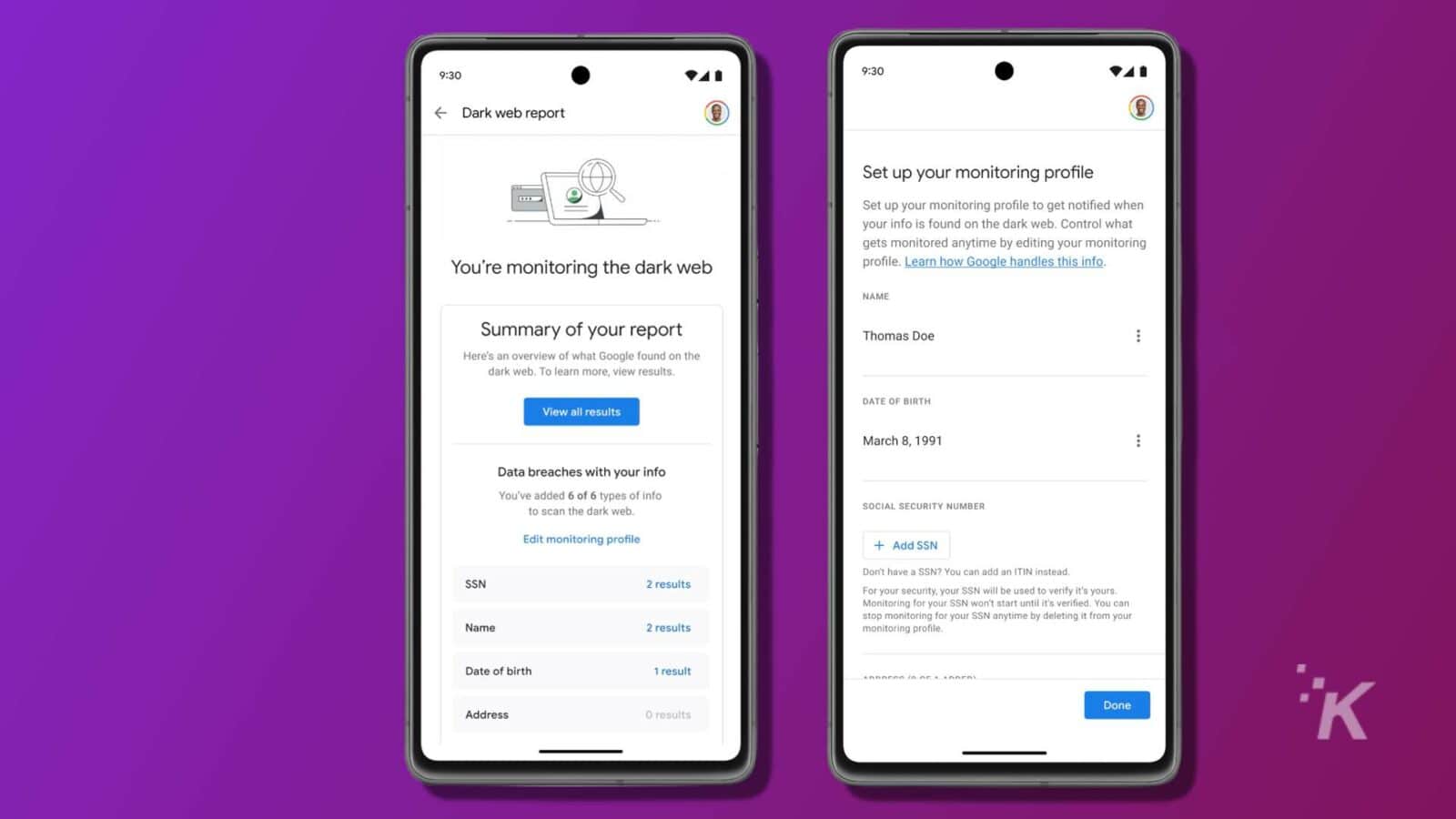 The dark web used to be a term among tech experts and enthusiasts — now, awareness is basic cyber hygiene.
Pessimists could argue this is because digital landscapes are becoming increasingly unsafe. Optimists could say there has always been some threat level, but the intricacies are becoming more accessible to laypeople.
Google taking steps also signifies a shift in data privacy and protection. Making these features free could cause more in-depth conversations around these subjects, such as:
Is it ethical to put data monitoring behind paywalls when internet safety should be for everyone?
Will other tech giants follow in expanding free data protection offerings to stay competitive?
Will people be more careful as features like this become more mainstream?
Cybersecurity is for everyone
Yes, there are still some extra dark web monitoring features for volunteering your credit card, but at least Google gave users something.
As tech companies roll out more accessible internet safety features, it will hopefully curb the increase in cybercriminal activity worldwide. 
Users will learn more about their online information and privacy because of free services like this, giving power back to people to stay safe while watching their favorite YouTuber or liking pictures of cats.
Have any thoughts on this? Drop us a line below in the comments, or carry the discussion over to our Twitter or Facebook.
Editors' Recommendations:
Follow us on Flipboard, Google News, or Apple News