Do Not Pay is a new service that lets you sue businesses with a bot
This could be great for lower income families.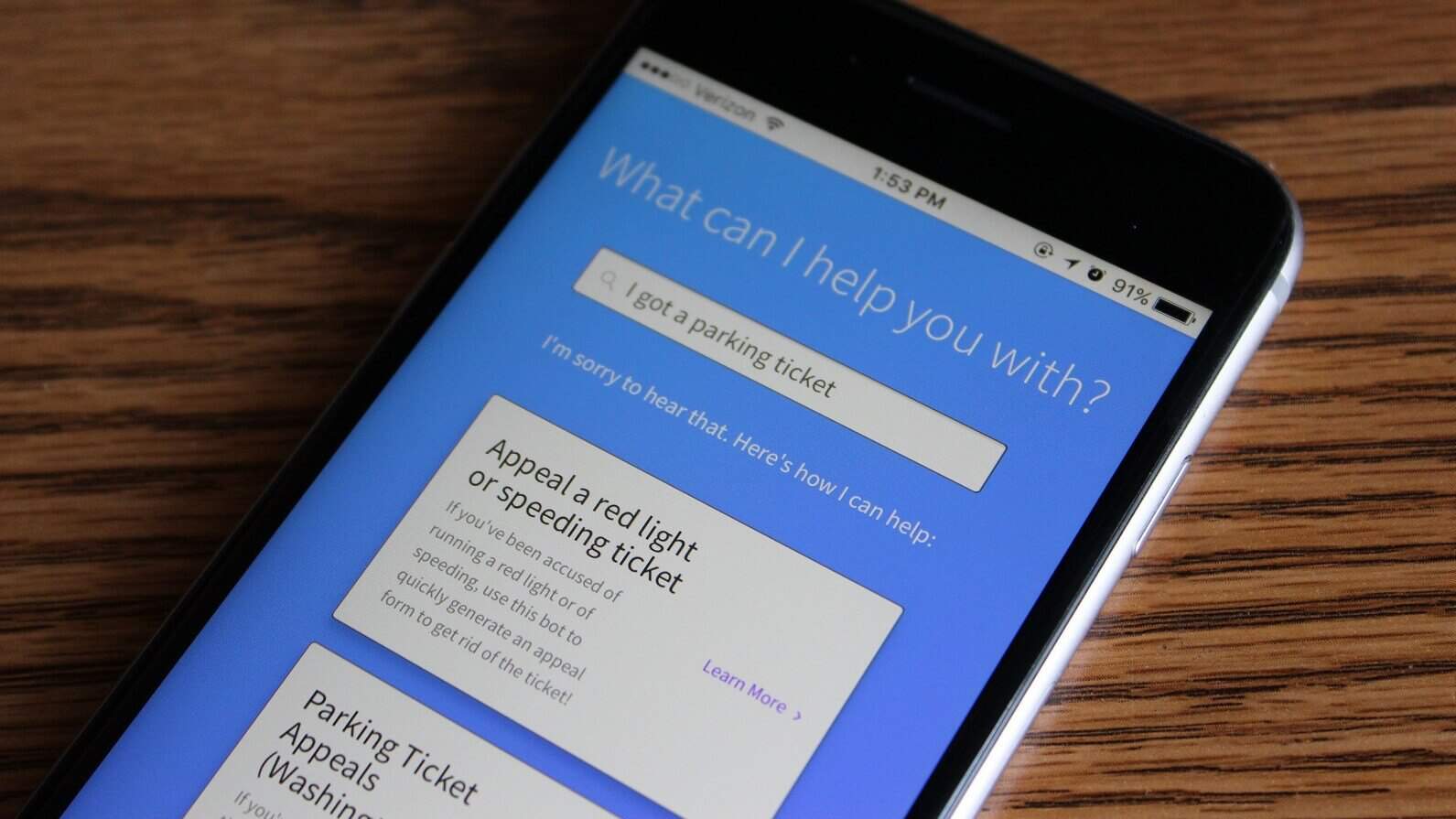 There's an interesting new app now making a home on the Apple App Store. Do Not Pay is a free service that uses IBM Watson-powered artificial intelligence to help people sue companies in small claims court. The project comes from 21-year-old Stanford senior Joshua Browder, according to Motherboard.
Called the "first ever service to sue anyone (in all 3,000 counties in 50 states) by pressing a button," Do Not Pay has already won in court, both in the United Kingdom and the United States. In the beta testing phase, the app was able to get back $16 million in disputed parking tickets, for example. According to Browder, the success rate for the service is around 50 percent, with the average winnings of about $7,000.
He notes:
I was a terrible driver when I turned 18 I got about 30 parking tickets, [so] I created the first version of Do Not Pay to help people get out of their parking tickets. This made me realize I should probably expand this into other areas of the law. If people are being conned with parking tickets, they're probably being conned elsewhere."
How to use Do Not Pay
To get started with Do Not Pay, you'll be asked a few basic questions about your legal issue. The bot uses this information to classify your case into one of 15 different legal areas. Documents are then drawn up, which you can then print and sent to your local courthouse. If you have to show up for a hearing, Do Not Pay will also create a script you can use to read to the court.
The cost? Absolutely nothing.
Do Not Pay's App Store listing offers some of the ways you can use the service. This includes things like the following and much more:
Sue anyone in small claims court for up to $25,000 without the help of a lawyer.
Fight unfair bank, credit card and overdraft fees.
Overturn your parking tickets.
Claim hidden government and class action settlement money.
Fix errors on your credit report.
On the surface, Do Not Pay sounds like an excellent service and I can't wait to see where it goes from here. Especially for low-income families, this could be a godsend. Still, it's probably going to take some time to determine whether the service works as promised. If it does find broad popularity, there's another concern: will governments start banning the use of bots for legal issues?
You can find the Do Not Pay app in the App Store.
What do you think of Do Not Pay? Let us know below.
Editors' Recommendations:
Disclosure: DoNotPay was a previous client of media relations firm EZPR, where KnowTechie's editor-in-chief holds a position. However, he did not participate in this post's writing, editing, or publishing. He remains unbiased and independent in his role at KnowTechie. Any potential conflicts of interest have been disclosed.
Follow us on Flipboard, Google News, or Apple News