DREVO is bringing a wireless mechanical RGB keyboard to market
Fully funded in less than 24 hours, DREVO looks to have a winner on its hands.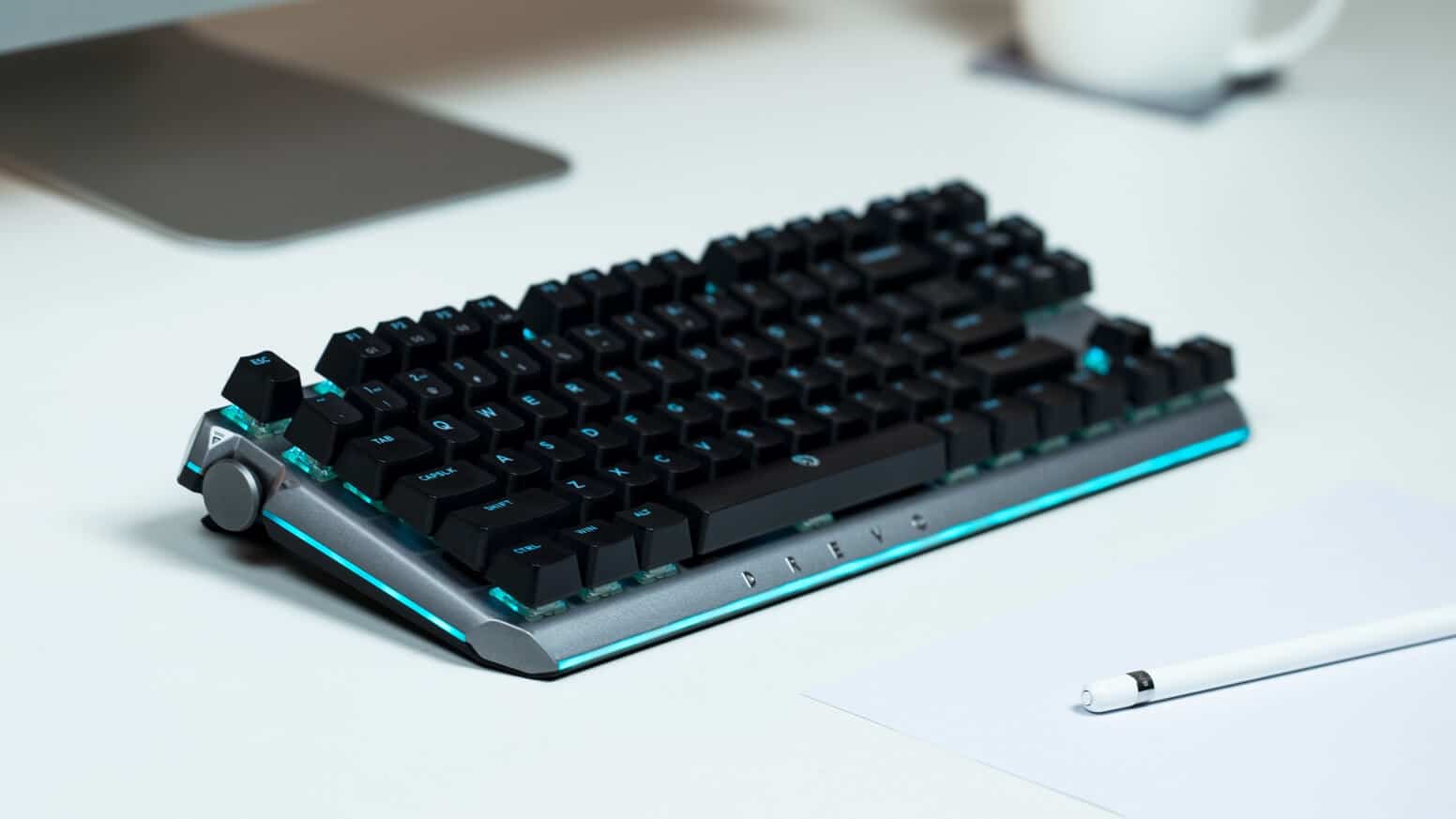 It's no secret that I love peripherals. I figure that anything you spend a significant time with should get the care and attention it deserves. I had the chance to review one of DREVO's other keyboards recently and was very impressed. This time around, they've taken to Kickstarter to fund their newly developed keyboard, the Blademaster. Having blown past their funding goal in only 24 hrs, can they deliver the knockout punch when it comes to fulfillment time?
So what's different this time? Well, to start, DREVO has gone back to the drawing board and developed a new wireless connectivity they call Flashlink. It's a 2.4ghz link that polls at 1000hz/1ms, the same speed that gaming mice report at. The Blademaster is also equipped with Bluetooth 4.0 and can be connected via USB to charge while using. It has a 4000mAh battery for all-day use. The wireless version has a choice of Cherry MX switches, and the wired version has Gateron switches. Both models can be requested with US/UK/IT/DE/FR/SP/JP/KR layouts.
Looks like it's shaping up to be a contender in the crowded gaming market. Other keyboards with wireless either don't have mechanical switches or eschew RGB claiming it harms battery life. DREVO took the plunge on both of these, and I hope it spurs the competition.
That's not all the tricks this keyboard has up its sleeve. DREVO has also designed what they are calling the "Genius Knob." Putting puerile gags aside, think of this knob as an easily-programmable shortcut wheel. At default, this knob is set to PageUp, PageDown, Home, and End, but you can use the included software to assign it to anything you want. DREVO used PUBG as an example, binding it to Energy Drink, Bandage, and other health items, and to map buttons in MMOs such as World of Warcraft.
I have to say, I typically hate macro keys. I find I hit them accidentally while typing and as I don't play MMOs they're mainly useless to me. This knob, however, looks useful. I can see me using it, and because it feels different than the keys I will be able to touch-activate it without looking down.
Sadly, life isn't all gaming and fun. We all gotta work to pay for our hobbies and the Blademaster promises to kick-ass there too. Both Cherry MX and Gateron switches are well received by the mechanical keyboard community, and the wide choice of styles on offer by DREVO means you can find the one that fits you.
Nice to see that Cherry MX Speed Switches are in the lineup, they only recently came out from the 1-year exclusivity deal that Corsair had with Cherry. Again, the Genius Knob comes into play here. Whether it's macros while programming, or media key functionality, the multipurpose knob looks useful and functional.
DREVO has spent the last 14 months designing this keyboard with a large forum-based community to fine-tune every aspect. It remains to be seen if the plucky little company can deliver on all their promises, but I remain hopeful. Certainly, the gaming peripherals marketplace needs new innovation to drive it forward.
If it looks interesting to you, you can find it on Kickstarter.
Follow us on Flipboard, Google News, or Apple News