Elizabeth Warren wants to break up 'Big Tech' companies like Google and Facebook
Virtual monopolies are still monopolies.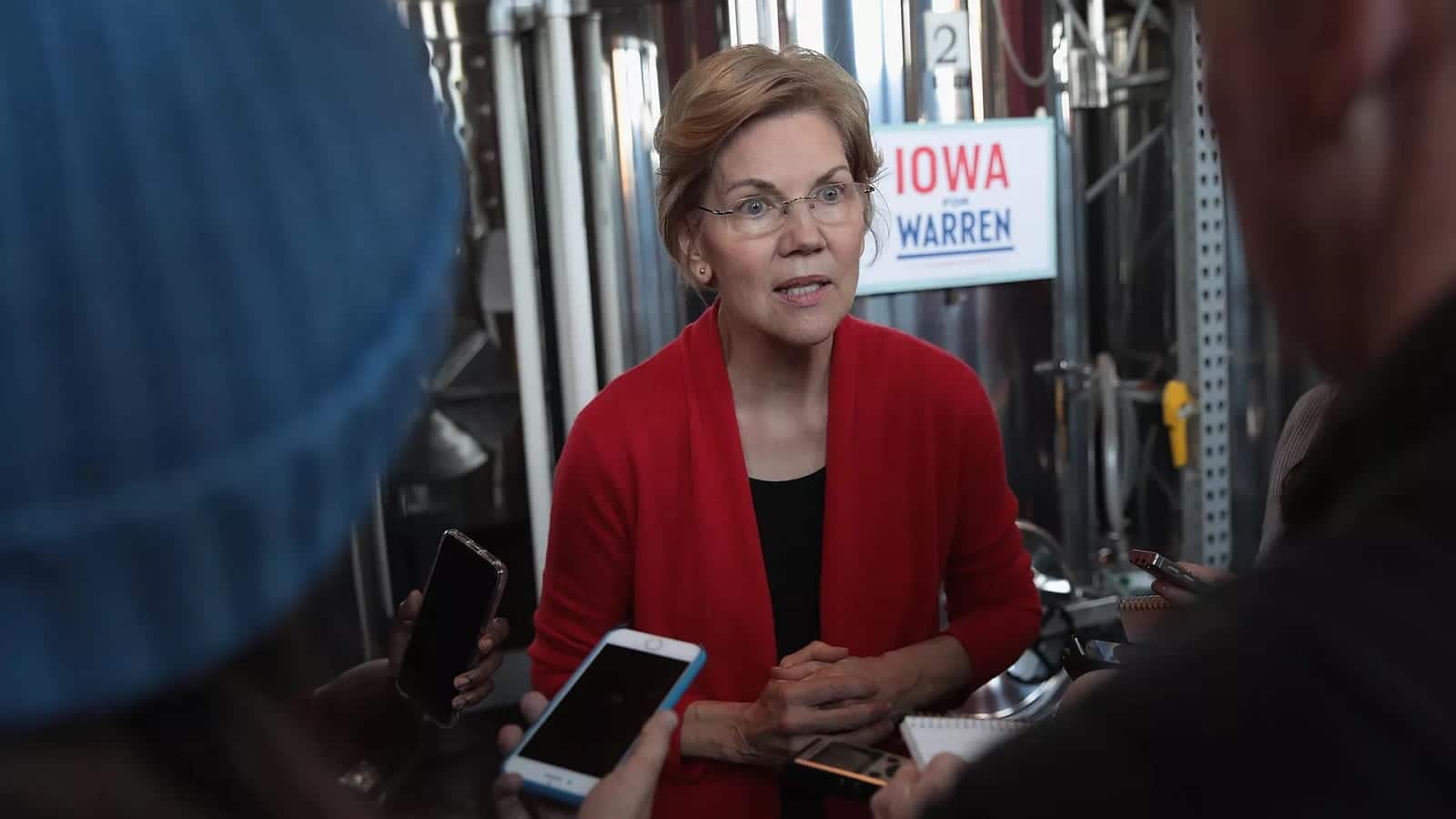 Democratic presidential hopeful Elizabeth Warren threw down the gauntlet to Silicon Valley today, stating that "Big Tech," that is companies such as Amazon, Google, and Facebook, have become virtual monopolies and need to be broken up into parts.
Now, this probably won't be a popular policy. Lax regulators have enabled parts of the tech world to become "too big to fail," just like banks or the auto industry before them. Over 50% of online shopping in the U.S. now goes through Amazon's marketplace, 70% of Internet traffic goes through a site owned by Google or Facebook, and that's before you start thinking of AWS, or Google Cloud, both of which run a significant percentage of the internet's infrastructure.
All of that adds up to a market that's starved of competition. Sure, you can build competing services, but against a company with near-infinite resources, good luck with that. Even if you do manage to pull off the impossible, you'll just get bought up, like when Google bought Waze to integrate features into its own Maps, Facebook bought Instagram and WhatsApp and is now trying to consolidate all messaging, or when Amazon bought Whole Foods to give it a physical presence.
Here's what it means
Warren has a two-pronged attack to fix this issue, although she's the first to admit that it won't be an easy road. First up, reclassifying big tech companies as "platform utilities." She defines those as:
Companies with an annual global revenue of $25 billion or more and that offer to the public an online marketplace, an exchange, or a platform for connecting third parties
That means a company won't be able to own a platform and also be an active participant in the platform itself. For example, when eBay still owned PayPal, that wouldn't have been allowed as it unfairly limited other payment processors. Amazon would still be able to be the "Everything Store," except it wouldn't be able to own Amazon Basics, or Kindle, or Echo devices, or possibly Alexa directly, instead it would have to sell off those parts of its business.
Also importantly, platform utilities would also be prohibited from selling or transferring data to third parties. That would limit the abuse of personal data by giants like Facebook, while also letting startups compete on more of an even playing field.
The second prong of the attack would be to toughen up enforcement at agencies like the Department of Justice and the Federal Trade Commission. Essentially toothless for too long, she wants to nominate officials who would go further, unwinding past mergers that have been approved by regulators. Examples she gave included Google buying Nest and DoubleClick, Amazon buying Zappos and Whole Foods, and Facebook's acquisitions of WhatsApp and Instagram.
Just as regulators did in the '90s with Microsoft's abuse of its virtual browser monopoly, this would spark the next wave of tech innovators. It's ironic that the government's antitrust lawsuit vs Microsoft created the conditions for Amazon, Facebook, and Google to grow to the virtual monopolies that they are today. The fact is, you can't have a free market without government intervention, just as you can't have a free society without laws and the enforcement of those laws.
My question is: where does the line get drawn? Big Tech is an easy first target due to the effect it has on controlling the internet. There are other places that Warren could direct her gaze outside of Silicon Valley. Telcos that own content delivery systems, pharmacy chains that own their own health insurance firms, the list goes on.
What do you think of Warren's ideas? Have these companies become too big? Let us know down below in the comments or carry the discussion over to our Twitter or Facebook.
Editors' Recommendations:
Follow us on Flipboard, Google News, or Apple News