This EQUA smart bottle tells you when you need to drink water
Better habits are a good thing, right?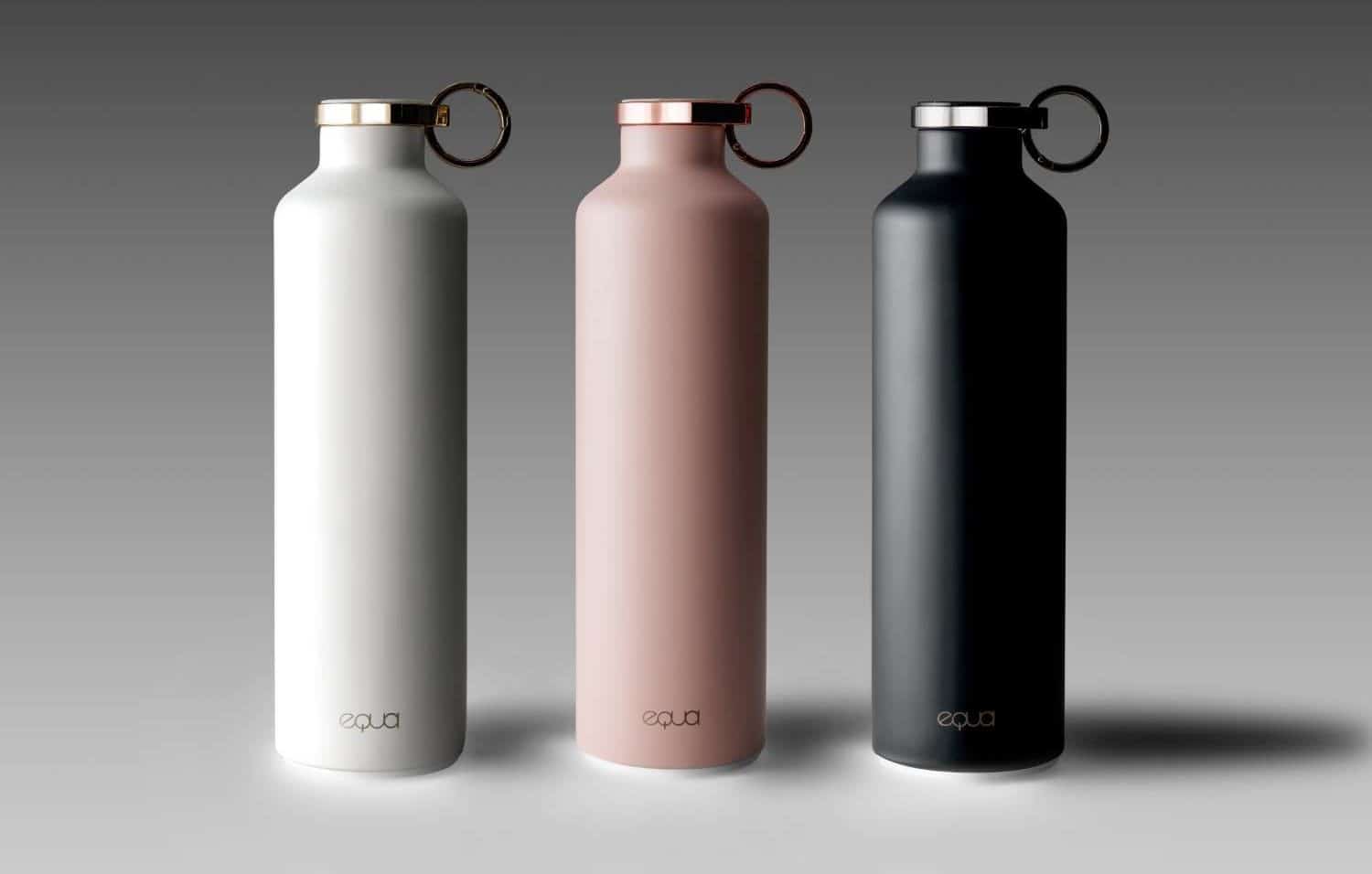 Everyone knows that hydration is the key to alertness and health. Especially with the heatwaves that every summer seems to bring, we need to keep track of our hydration even more. EQUA has launched a smart water bottle to aid everyone in filling their water quotas and staying healthy.
The EQUA Smart Water Bottle tracks overall water intake and uses a companion app to tailor the water intake to each individual. When it's time to take a sip, a subtle ring of light at the base of the bottle glows.
If you want to check how you're doing towards your goals for the day, you can gently tap on the bottle to get a visual cue – slow glow means you're on track, a quick glow means it's time to play catch-up.
The smart hydration assistant app takes your biometrics and lifestyle activities and tailors a hydration plan for you. You can also change the intensity of reminders, and do a deep-dive into all that hydration data that it has been saving.
Says Anze Miklavec, co-founder and CEO,
EQUA is the culmination of eight years of customer feedback, research and design innovation, and we're
thrilled to see it come to fruition. Offering a personalized, no-fuss hydration plan in a premium, stylish package, EQUA makes it simple for users to build the healthy hydration habits they deserve.
The EQUA bottle is mainly stainless steel, with a marble top and metallic handle. It's BPA-free and is double-insulated so it will keep your cold drinks cold for up to 24hrs and hot drinks up to 12hrs.
It's currently on Indiegogo for $69 with the tracker, and $36 if you just want the stylish bottle.
The team behind it has two successful Kickstarter campaigns under their belt, the GOAT mug and GINA smart coffee instrument, so I feel confident that they'll fulfil the crowdfunding for EQUA. As always though, remember crowdfunding always has some inherent risk.
What do you think – would this help you drink more water?
For more tech news, make sure to check out:
Follow us on Flipboard, Google News, or Apple News