Every single stinking thing Google announced at its Pixel hardware event
Google just announced all the stuff we already knew about.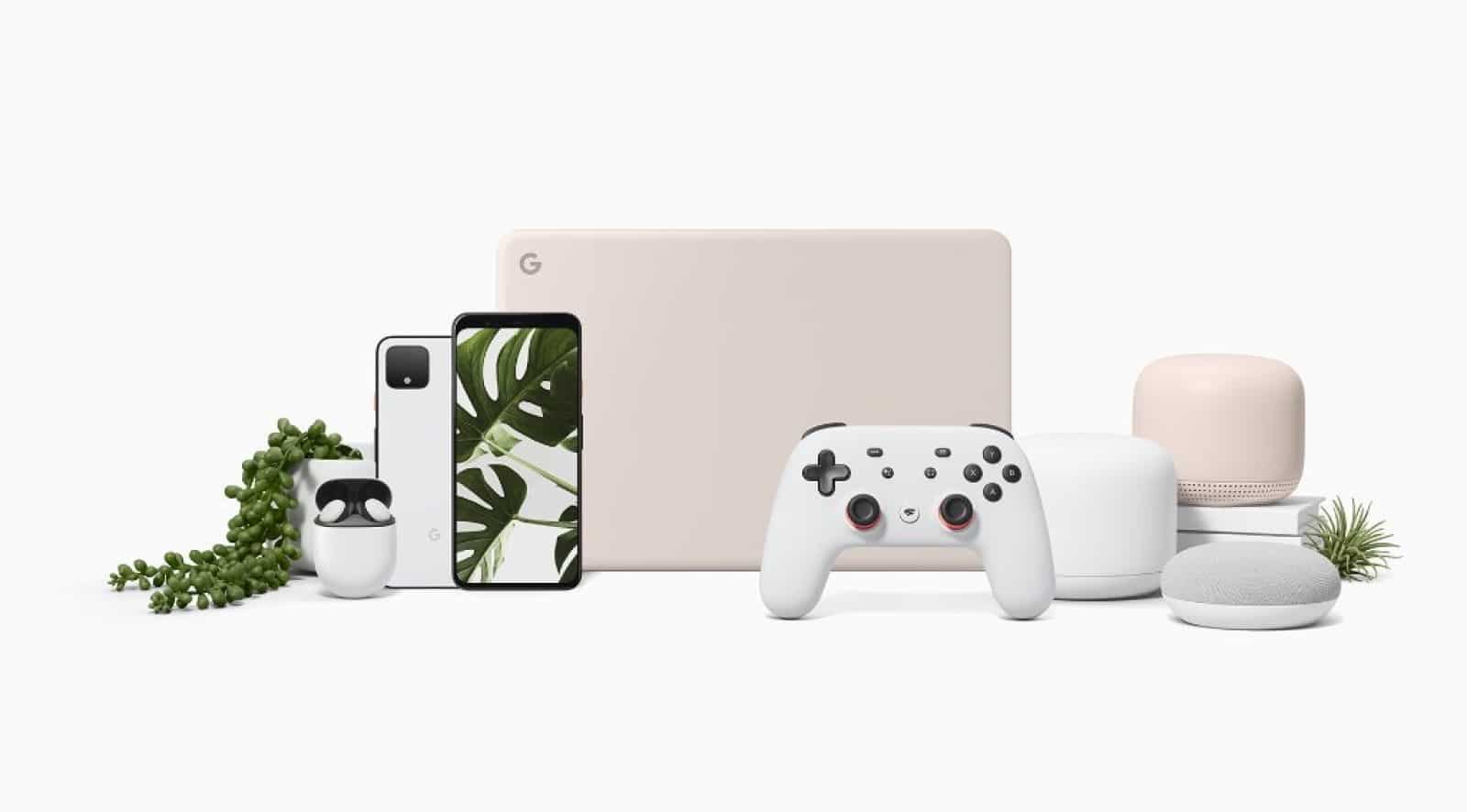 Google had its annual #MadeByGoogle hardware event earlier today, officially unveiling all the Googley things that we've reporting leaks on for months. Probably the main event was the Pixel 4, but we already knew just about everything except the pricing.
The company also took the covers off the newly rebranded Nest/Google Home devices, and a new service for recording what your Nest cameras see.
Google just released the Pixel 4 and a bunch of other Googly-things
Google fancies itself as a hardware maker now and took to the stage to unveil everything we already knew about. I mean, they leaked their own handsets… repeatedly. That pink color Pixelbook Go is nice though, although it'll clash terribly with the Not Quite Orange, wait I mean Oh So Orange Pixel 4.
The Pixel 4 and 4 XL was the show's main event. Google's latest generation of Pixel handsets is officially here on October 24, starting at $799 for the smaller handset, and $899 for the XL version. Other than the battery and screen size, they're the same handset, with the same Project Soli radar gestures, face unlock, Snapdragon 855 chipset and finally, 6GB of RAM (fixing the main issue I have with the Pixel 3 XL I use daily).
Oh, and there are now two cameras, a wide-angle and a telephoto one. Shame there's no ultra-wide angle, but maybe that would have made the camera bump even larger. Preorders for the phone are live here.
Here's the skinny on the rest of the announcement:
Pixelbook Go: Really? A $649 Pixelbook? Google, I don't know what you're smoking but at least you took a chunk off the price of the last high-price Pixelbook. Maybe someone will buy this one, and prove that Windows and macOS aren't the only ways to work.
Nest WiFi: This unholy meeting of tech turns Google Home speakers into a mesh WiFi network. Or maybe the other way around, it's confusing. Still, you'll only have to sacrifice one plug socket to service both Google Assistant-filled speakers and your WiFi, so that's a plus. You can get them from November 4, and a two-pack will be $269, with a three-pack costing $349.
Nest Aware: Now you can record all the footage you want, for one flat fee. Nest Aware used to make you pay per device, but now it's $6 a month for 30 days of "event history," aka "when stuff happens;" and $12 gets you 60 days of "event history" and 10 days of 24/7 recording. Oh, and you can turn your Nest Minis/Hubs into a listening mode for things like alarms and glass breaking.
Nest Mini: The Google Home Mini is now the Nest Mini. Along with the name change, you can now wall-hang them without additional adapters, and the speaker has double the bass, according to Google. Oh, and it'll respond to your questions faster as well. $49 gets you one when they're available on October 22.
Google Pixel Buds 2: True wireless earbuds are all the rage, and the Pixel Buds just got a refresh. Now the princely sum of $179 gets you 5 hours of run time before needing to recharge, another 24 hours in the battery case, and new onboard microphones should make your voice clearly heard no matter where you are.
Google Stadia: Google's game streaming service is switched on November 19. I can only hope my Founder's edition kit arrives before then…
Lots of good stuff here for Google hardware fans. Expect reviews coming in the near future, and probably the next RMA in my long line of Google-branded handsets…
What do you think? Interested in any of these new products from Google? Let us know down below in the comments or carry the discussion over to our Twitter or Facebook.
Editors' Recommendations:
Follow us on Flipboard, Google News, or Apple News