The Evoplus Q9 car charger Bluetooth headset may be a perfect solution for young drivers
…but the Evoplus Q9 Car Charger Bluetooth Headset may not actually be the most ideal solution for anyone else.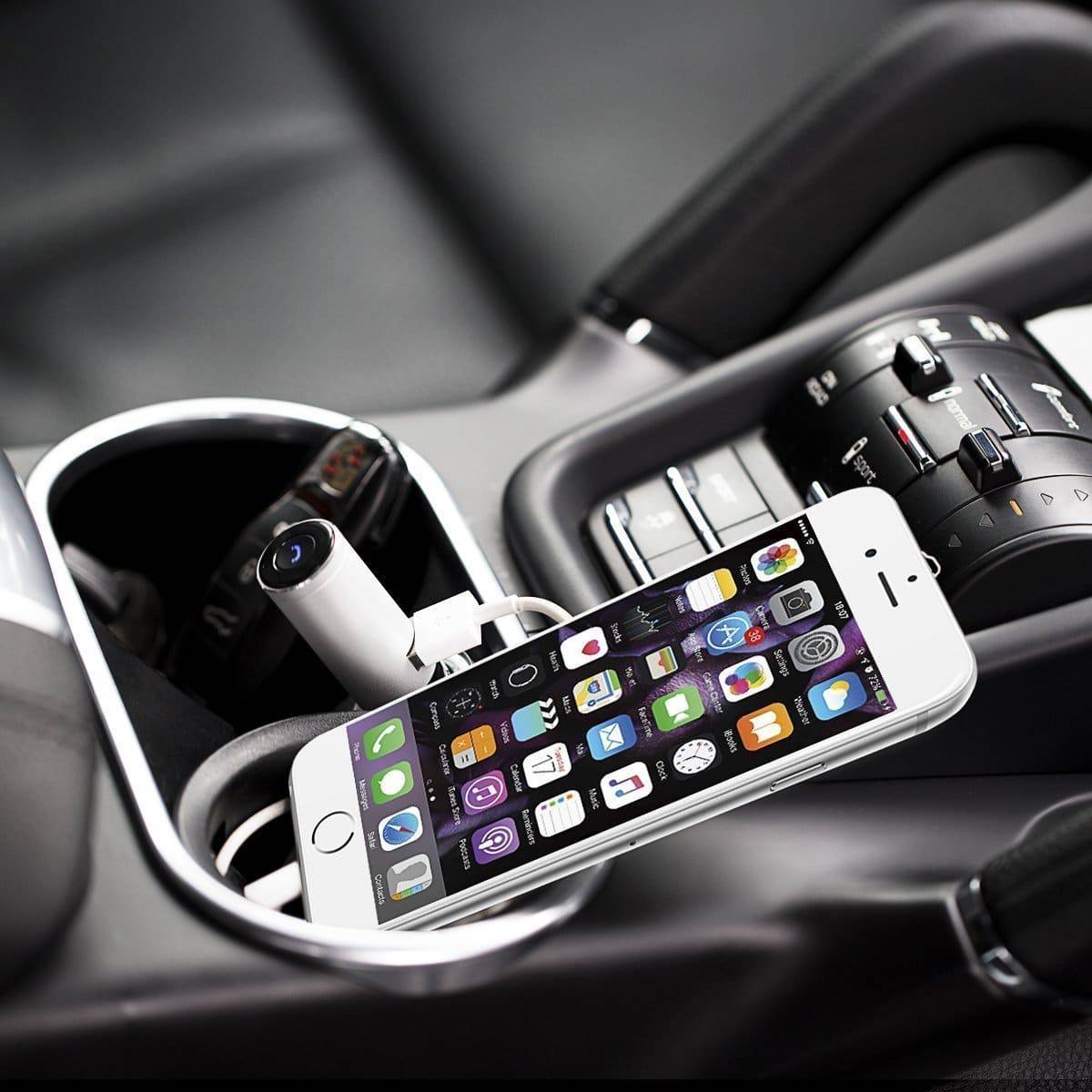 The Evoplus Q9 car charger bluetooth headset is an odd looking device at first glance. When I first took it out of the packaging, it resembled something a movie villain would use to detonate a bomb.
With the long cylindrical body and the button at the top, it looks rather silly, but once you pull the Bluetooth earpiece off the top, things start to get a little more interesting.
The Pros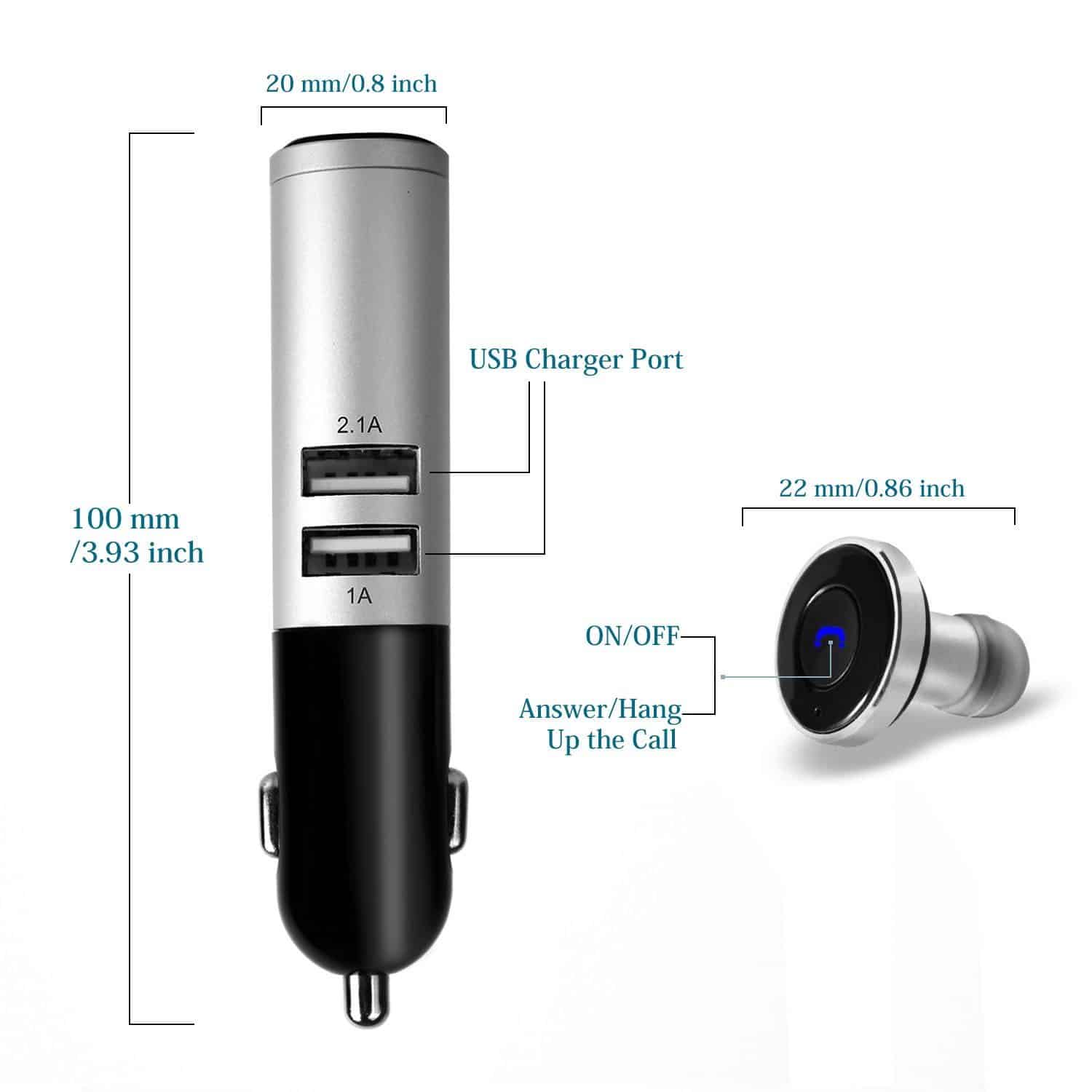 The charging connector for the earpiece can easily plug into your vehicle cigarette lighter/car charging port. The earpiece fits onto a magnetic charging connection that keeps it from falling out and ensuring it charges while you are in the vehicle. The connector also features 2 USB ports that you can use to charge additional devices while on the road, this can be handy if you only have one charging port in your vehicle, as long as you remember the USB cords.
Surprisingly, the quarter-sized earpiece works well for what it is. In comparison to many other Bluetooth headsets I've used, people I spoke too commented on how clear I sounded. That is probably the biggest thing that this device has going for it. The earbud on the device can easily be swapped out, this means that you can look at the options of earbuds that come with the unit and use the right size for your ear. It had no issues connecting to my devices for use, so it worked without issue on that front.
The Cons
Oh man, I really want to love this device. It's so simple and basic but there were some sizeable flaws that also became some pretty major distractions. The earpiece's battery isn't very good. I drive about 90 minutes a day, using it throughout the whole drive would result in the battery dying during my home trip. Once I paired the device, regardless of being on or not, all of my phone's audio jumped to the earpiece while it was charging. The only way to fix this was to unpair the unit while charging, which was a pain because I don't like fiddling with my phone while driving.
Also, the earpiece doesn't charge that quickly, and only does while you have the car on, which is when you should be using it. Just to make sure, I let it charge for a few days while I was driving, only to have it last throughout a single full trip. That is a little disappointing.
How to get the most out of it
While the Evoplus Car Charger Bluetooth Headset is something that is slightly useful to a regular commuter like me, the issues could actually be a godsend for a parent. I don't like the device pulling the audio from my phone while driving, but this could work for a teen driver. The fact that it needs to be charged often would keep the teen driver from talking throughout constant trips and having them more focused on the road. It could work, I suppose.
At 32.99, I expected a bit more but was also pleased with basic features of the unit. I'd probably recommend this to anyone that doesn't take too many calls while driving or if they have a young driver, but I can't really get behind this as a replacement for my LG Tones.
The Good
Easy to use and hook up
Small earpiece works nicely and sounds great
2 USB connections allow you to get a charge as you go on your other devices
The Bad
Battery isn't very good
I don't like the fact that even when physically turned off, if turns on while charging
The Good
Easy to use and hook up
Small earpiece works nicely and sounds great
2 USB connections allow you to get a charge as you go on your other devices
The Bad
Battery isn't very good
I don't like the fact that even when physically turned off, if turns on while charging
Follow us on Flipboard, Google News, or Apple News