A Facebook bug unblocked people users had previously blocked on the social site
One day, Facebook will have it all together again. Maybe.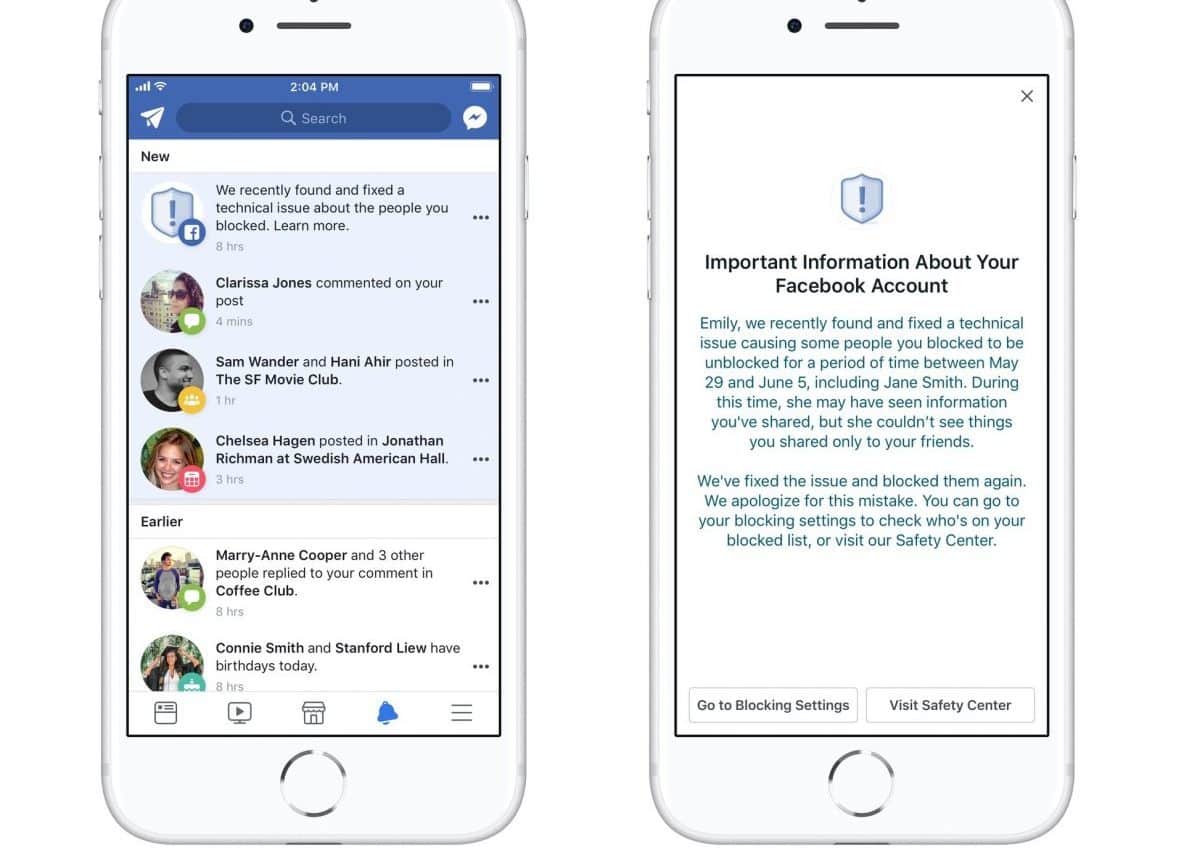 Facebook is now alerting over 800,000 users about a bug it discovered on both the social networking site and on Facebook Messenger. The Facebook bug accidentally unblocked some people these folks had blocked.
Active between May 29 and June 5, the bug didn't allow unblocked folks to see content shared with friends. However, these users could have seen things posted to a wider audience. Facebook uses the example of pictures shared with friends of friends.
As Facebook explains, when you block someone they cannot see things you post on your profile, start conversations with you on Messenger, or add you as a friend. Blocking also automatically unfriends them if you were previously friends.
In the case of this bug:
It did not reinstate any friend connections that had been severed;
83% of people affected by the bug had only one person they had blocked temporarily unblocked; and
Someone who was unblocked might have been able to contact people on Messenger who had blocked them.
Despite today's warning, Facebook says the bug has been squashed. In doing so, everyone has been blocked again. People who were affected will get a notification on Facebook encouraging them to check their blocked list.
Though this type of bug sounds nasty, it's good to see Facebook took care of it relatively quickly. Still, why did it take it so long to announce the problem was resolved?
For further information about how to block someone on Facebook, or for more information about how to deal with bullying or harassment, visit this page.
Did you receive the message about the Facebook bug? Let us know below. 
For other timely Facebook headlines, see: 
Follow us on Flipboard, Google News, or Apple News