Why stop at folding phones? Fold all the tech all the time
FERLD ERL DA THINS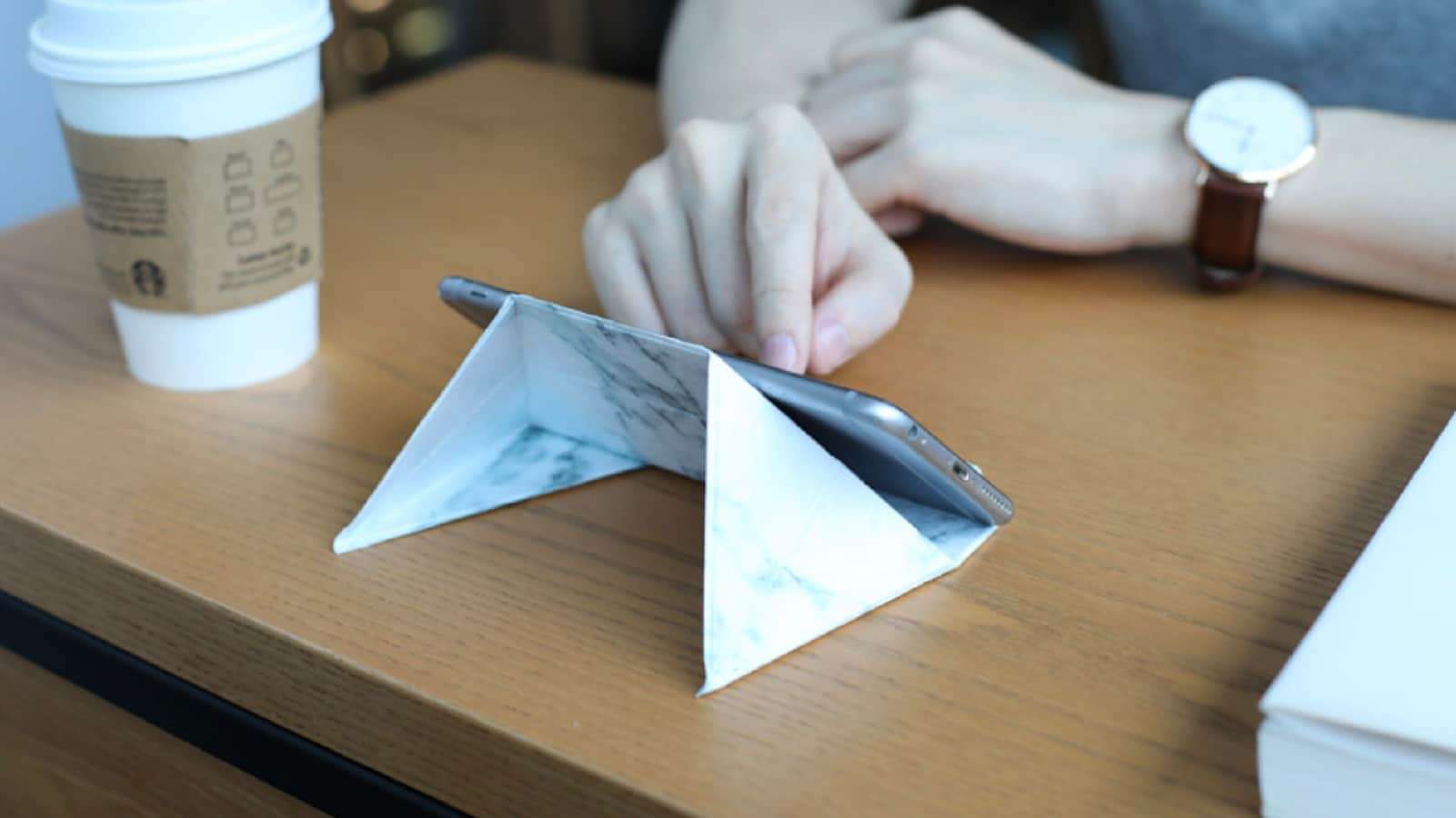 Folding phones are ridiculous. Samsung's Galaxy Fold is the first to market, with Huawei's Mate X right behind it. TCL is working on folding devices, so is Motorola, and even Apple might have a folding device in the future. These phones, while a bright spot in the advancement of screen technology, are a luxury of excess. They fill no need, serve little purpose besides simply existing.
So why stop there? If the next generation of consumer tech beyond things that connect with your smart home or smart shoes is devices that fold, let's see some more folding devices. If we can fold our phones and tablets for no particular reason, perhaps manufacturers can find a way to fold the other things in our lives that we use on a daily basis. Of course, we use nothing more than our phones, not even our genitals.
Let's start in the bedroom. You know what we really don't need in any way, shape or form? Folding sex dolls. AI sex dolls are the next frontier in a market previously dominated by your hand and a sock. Yet, they are built to resemble humans in function and form. While flexible, they don't just fold in half, revealing an additional hole or silicone eggplant emoji on the outside. This is an oversight. Robotic sex dolls should be able to fold to the size of say, a less-than-willing guinea pig and fit in your carry-on.
Forget laptops, fold a damn PC
While the only fold Kevin cares about is tucking so he can fit into a pair of rancid tights he found on the subway so he can be pretty again, we really need to be able to fold our desktop computers in half. Sure, we have laptops and keyboards for tablets, but that's just not the same.
Imagine the marketing opportunities for a PC that folds into a smaller box, one that you can still not fit in your laptop bag but that takes up less space on your desk so you can spend more time in your day trying to stand up action figures. Plus, figuring out how to create a folding PC without creating a laptop present an interesting challenge to overworked, exhausted and disillusioned engineers.
You know what else needs folding? Smartwatches. Wouldn't it be fancy if the Apple Watch somehow turned into origami and became an Apple Ring? You'd no longer have to wear a giant symbol of douchebaggery on your wrist, and could finally go back to wearing a moderately sized symbol of douchebaggery on your wrist, like a diving watch that you don't know how to read and comes in handy when you don't ever fucking dive anyway.
With your Apple Ring, you can give people the finger and read your notifications at the same time. Now that's progress.
Meet Therabody's All-New TheraFace Mask
TheraFace Mask is a breakthrough FDA-cleared LED skincare mask with added tension-relieving vibration therapy. Clinically proven results include firmer, smoother, healthier-looking skin with a visible reduction in fine lines, wrinkles, and uneven tone in as little as 8 weeks
Why stop there?
While many of us struggle to fold fitted sheets, we don't struggle to fold toast. With a crisp crackle, we can easily snap that buttered goodness in half to jam into our mouths like a python inhaling squirrels. What if instead of having to (ugh) fold the bread ourselves, it popped out of the toaster already folded in half? The fold would be soft, while the rest of the bread would be adequately toasted. While the toaster itself wouldn't fold, the mechanism inside would have to be engineered to fold the bread over several times, without breaking it, to create an even toast.
That might seem like hard-boiled nonsense, but we're folding phones now, so nothing is off limits. We can fold scooters (in half), we can fold electric bikes (kind of) but we can't fold our cars. Why isn't Tesla working on a folding autonomous car? In a universe in which Transformers exist, it's only reasonable to think that a suitcase car isn't too much of a stretch. So much so, that back in 1991 Mazda actually created this. While it's more to the effect of a go-cart, it shows that there might be a future in folding cars.
Think of any technology that exists in your house and then fold it. Your Xbox? Fold it in half three times and it becomes a Playstation Vita. Your humidifier over there in the corner growing mold? Fold it in half and it becomes a portable humidifier you'll tell people you own like that means something and still never use. That soundbar you can't figure out how to make function as a center channel? Fold it into a portable Bluetooth speaker. Your pet robot dog? Fold it into a pet robot hamster. Your refrigerator? Fold it into a beer cooler. That beer cooler? Fold it into a beer koozie.
Fold all the things, all the time. Fold into an infinite paradox of existence where space and time converge and the vast nothingness of dimensional folds consumes all life. Fold… fold… we must fold…
What technology do you wish folded? Let us know down below in the comments or carry the discussion over to our Twitter or Facebook.
Editors' Recommendations:
Follow us on Flipboard, Google News, or Apple News