Huawei's Mate X foldable phone runs $2,600 and looks better than the Samsung Fold
Good luck buying it in the US though.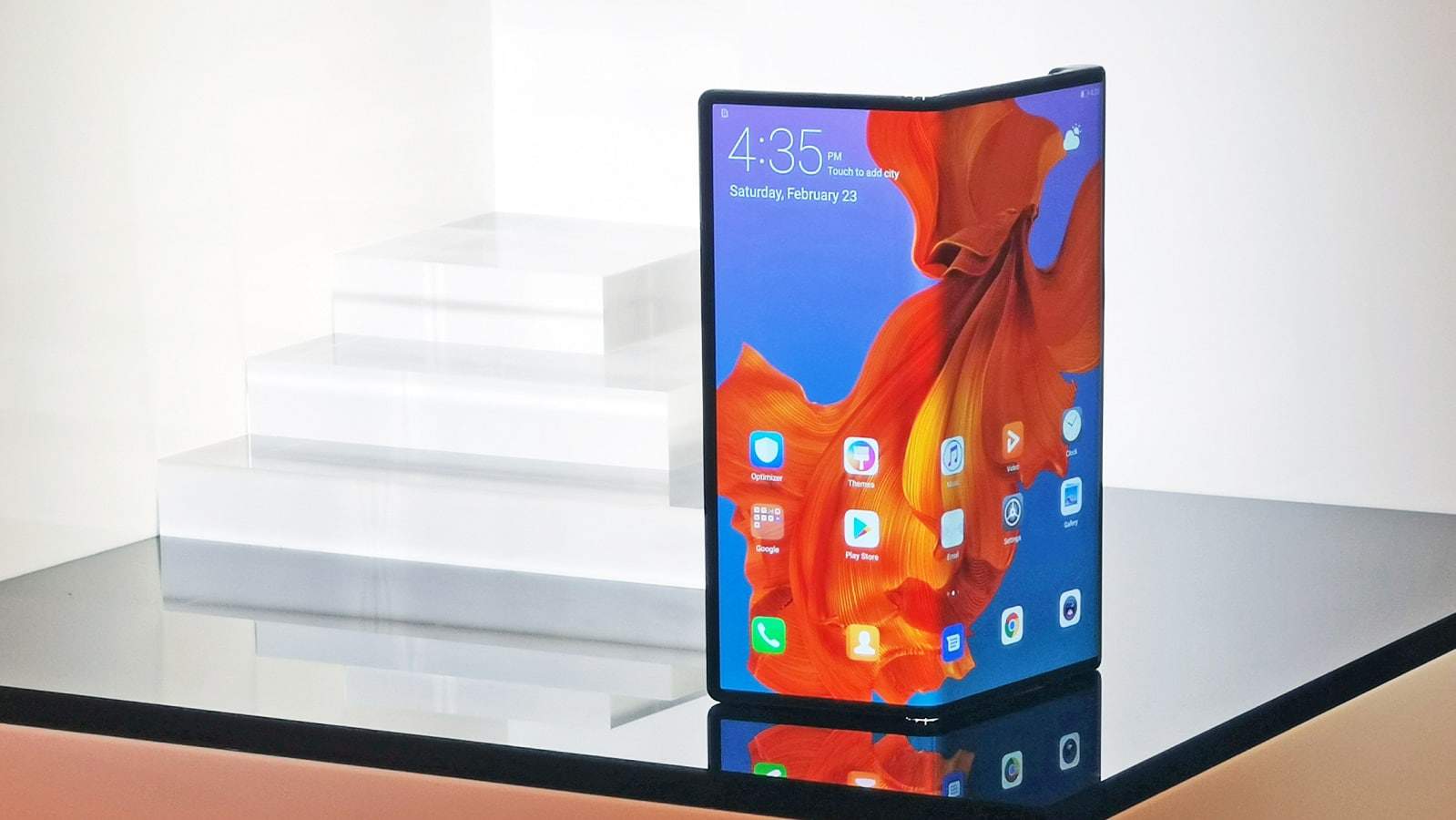 The foldable device might not be the ultimate end-goal of mobile phones, but that hasn't stopped manufacturers big and small from rushing to market. Huawei was reportedly aiming to beat Samsung to market with its foldable phone, and while that didn't work out, the Huawei Mate X looks like it might win as the better device.
It also wins at price, although I'm not so sure that's a prize worth winning. The Mate X will be a pants-ripping $2,600 when available to purchase. Well, the equivalent of $2,600 anyways, because you'll probably have to buy it outside of the U.S.
Oh, and in contrast to Samsung's device – Huawei has shown it off to journalists. The only glimpses of the Galaxy Fold have been on-stage, which might only be to keep it out of the hands of the competition but might point to minor issues that aren't noticeable at that distance.
More about the Huawei Mate X
While Samsung's Galaxy Fold looks like someone stitched two smartphones together, Huawei's Mate X looks like it went through another round of design. While it's still fairly thick when folded, there are a few differences that make the Mate X seem more polished.
With the screen wrapping around the outside, not the inside as on the Galaxy Fold, Huawei's device can fit flush on the inside as it doesn't have to worry about over-bending the OLED screen. It also looks more holdable, with a rounded bump on one edge that reminds me of the Lenovo Yoga 3 tablet that holds the cameras (and presumably more battery) so you have a grip to hold the device one-handed when fully unfolded.
Huawei manages barely-visible bezels and folding tech
For all of Samsung's bezel-hating, its foldable device looks like it's from the early days of candy bar phones Huawei's Mate X, in contrast, has barely any bezels when unfolded, giving you an 8-inch screen to play with. Likely, that's made possible by the grip/camera area on the back of the phone, otherwise, you'd have nowhere to grip it when in use. When folded, you have a 6.6-inch screen that rivals even the largest phablets, with a slightly stretched-looking 6.4-inch screen on the rear, which is used when taking selfies with the main camera. There are no notches in evidence either, as the dual screen makes it so you don't need a forward-facing camera to take selfies on.
Before seeing this implementation I said "nobody needs a folding phone". After seeing this, I've changed my mind.

— George Ou (@GeorgeOu) February 24, 2019
The Mate X will also ship with 5G functionality once available in June, making the eternal one-upmanship in the mobile world slightly in Huawei's favor with this foldable. The capable Kirin 980 is powering it, and it comes with 4,500-mAh of battery capacity split between two batteries, one either side of the fold.
For me, this is the closest anyone has gotten to a workable foldable device. I love my 7-inch and 8-inch tablets, anything larger feels unwieldy and I'd rather use a laptop or convertible to type on once the screen is bigger. I might revisit this once Xiaomi's foldable comes out, as the tri-fold design is intriguing.
What do you think? Would you give the phone a chance, depending on price? Let us know down below in the comments or carry the discussion over to our Twitter or Facebook.
Editors' Recommendations:
Follow us on Flipboard, Google News, or Apple News