Omnicharge is back with a range of mobile power banks to charge almost any device
Buy separately or as a package deal.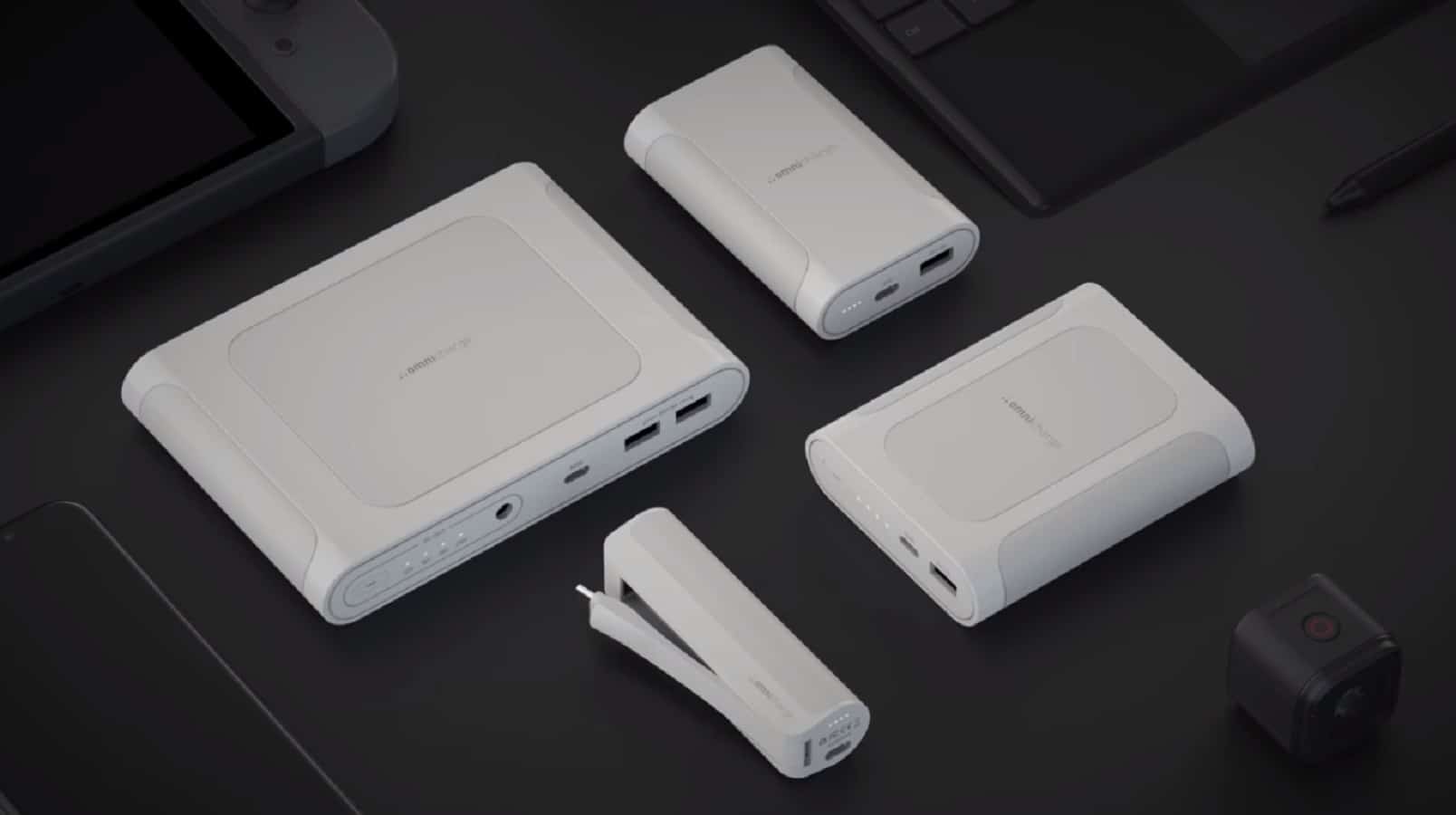 Omnicharge has built a name for itself with fully-featured power banks, including the whopping 40,300 mAh Ultimate which is the largest size lithium battery you can carry on an aircraft (with approval). Now, the company is back with a whole range of new, lower-cost power banks to make its technology more accessible to more users.
The Omni Mobile series includes power banks from small, pocketable 3,200 mAh models that can recharge your phone once to a 25,600 mAh model which has 10W wireless charging, an adjustable DC output, and can provide 60W of output over USB-C to charge your laptop.
Omnicharge will offer all the models in both black and white.
Omni Mobile 25,600 ($99)
The flagship of the new range has a huge 25,600 mAh battery with a multitude of outputs. That means it's under the FAA/TSA requirements for taking onboard aircraft, reducing the number of things you need to think about while traveling. That's also true for the whole Omni Mobile range.
The USB-C output is PD-enabled, which means up to 60W of power delivery, enough to power laptops from Dell, Apple, Lenovo, and Chromebook models. It can also take 40W while recharging the power bank, making recharging a breeze. The top has a wireless charging pad that can charge up to 10W, making it compatible with the fastest speeds available on iPhones and some Android models. There's also a 12/16/18/24V adjustable DC out and two QC 3.0-compatible USB-A ports.
Omni Mobile 12,800 ($69)
The smaller model also has the 10W wireless charging pad, PD-enabled 60W USB-C port, and only one QC 3.0-compatible USB-A port. That means you can still charge your laptops, without having to carry the extra weight of the larger bank.
Omni Mobile 9,600 ($35)
The next smallest battery pack drops the wireless charging pad as it gets a smaller enclosure. It also changes to an 18W USB-C port, which is still QC 3.0-compatible, enough for recharging phones and tablets.
Omni Mobile 3,200 ($25)
The smallest pack has an integrated cable that can be swapped to either a USB-C or Lightning end, depending on your device. USB-C is used for recharging the power bank only, at 10W. That's good for one phone charge, enabling you to get through a full day before needing a wall charger.
If you want any of these, head on over to Indiegogo where the pricing above is Early Bird pricing, it will increase after the campaign ends. If you want all of these, Omnicharge has a pack where you get all four devices for $219 ($339 after the campaign ends).
As always, remember that backing a crowdfunding campaign is slightly different from buying a device from a retail store. You're backing to help bring a device to market, so you might not end up with the device you backed, depending on how things go for the company.
What do you think? Any of the devices interesting to you? Let us know down below in the comments or carry the discussion over to our Twitter or Facebook.
Editors' Recommendations:
Follow us on Flipboard, Google News, or Apple News