Fortnite's 5.10 content update brings back the frustratingly explosive guided missile
Boom. Guided headshot is back.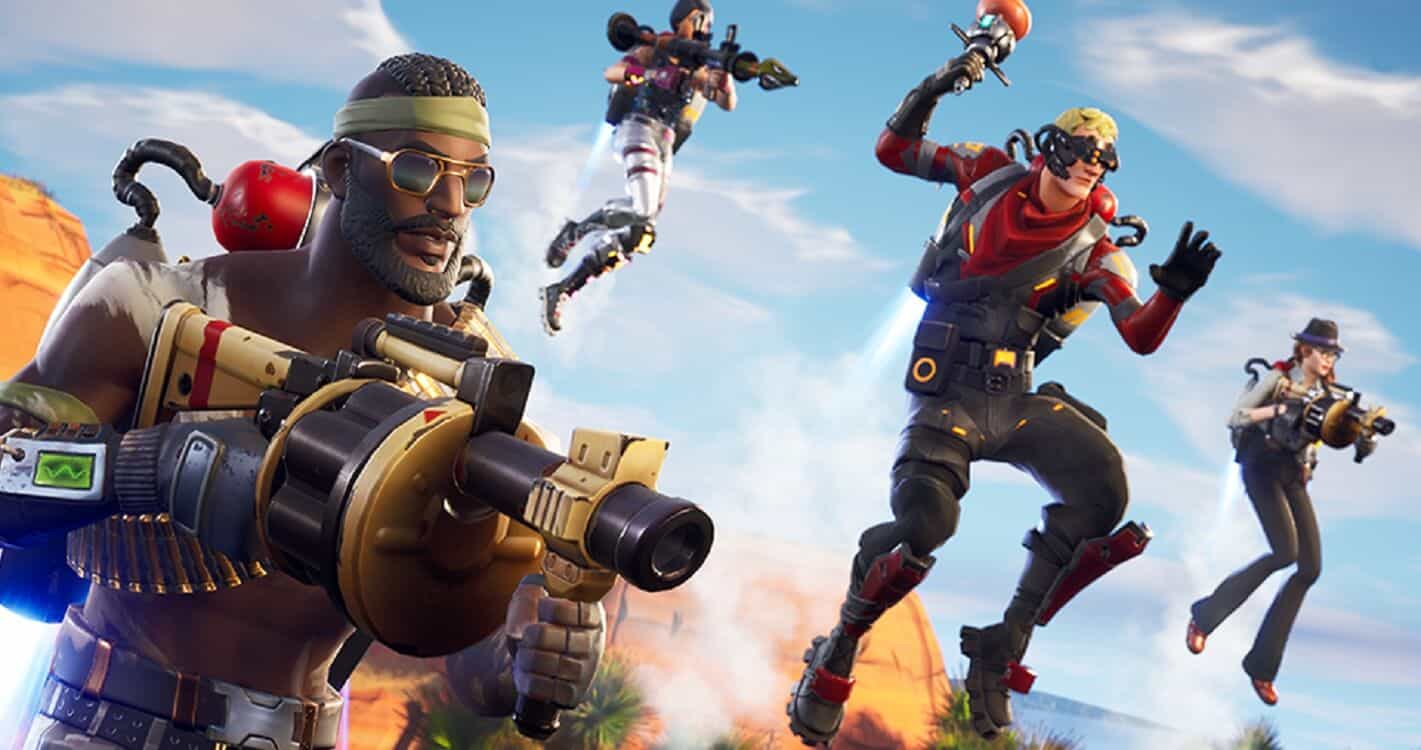 Here we go again. After launching Season 5 a few weeks ago, Fortnite has released the first content update patch for this season. It isn't a huge update and won't require any downtime, but it does add one very popular feature back into the game — the guided missile. Yay.
It goes without saying, but I freaking hate this weapon. As a casual player, not only could I not master controlling the damn thing, but it only seemed to be any fun for me in the limited time High Explosives game mode. Which, should make the limited time mode of Fly Explosives quite entertaining. This mode joins Playground Mode in the 5.10 update and both will have guided missiles and the return of the jetpack.
In the Fly Explosives mode, the jetpacks will have increased fuel regen rate and decreased burn rate compared to the jetpacks found in general Battle Royale sessions. This will keep players in the air longer, so they can fly and fire with increased gusto. They'll need to fire more, as the damage rate has been lowered for both player damage and structural damage. Reload time also increased, while movement speed and fuse duration have been reduced.
If you actually play the Save the World version of Fortnite you'll be perhaps piqued by the addition of a new weapon there. The Spyglass Sniper Rifle, an addition to the flintlock weapon set, apparently has quite a kick. This will be available starting August 1st, while the Battle Royale changes should be available today.
There is no word on how long the guided missile and the jetpack will remain in the game before getting nerfed again. Regardless, one of the great things about Fortnite is its ability to constantly keep the game fresh and entertaining. Especially for the Battle Royale side of the game.
If there were no changes, I think players would have left, heading over to PUBG or waiting for the next big Battle Royale immersion. As it stands, Fortnite continues to draw me back in, to play with weapons that I can't master, but giving me places to hide so I can at least finish top ten most of the time.
What do you think of the guided missile? Glad to see it back? Let us know.
For more gaming news and reviews, check out:
Follow us on Flipboard, Google News, or Apple News