Fret Zealot will turn you into a guitar god using, you guessed it, LED lights
It's the app that Guitar Hero dreams about being.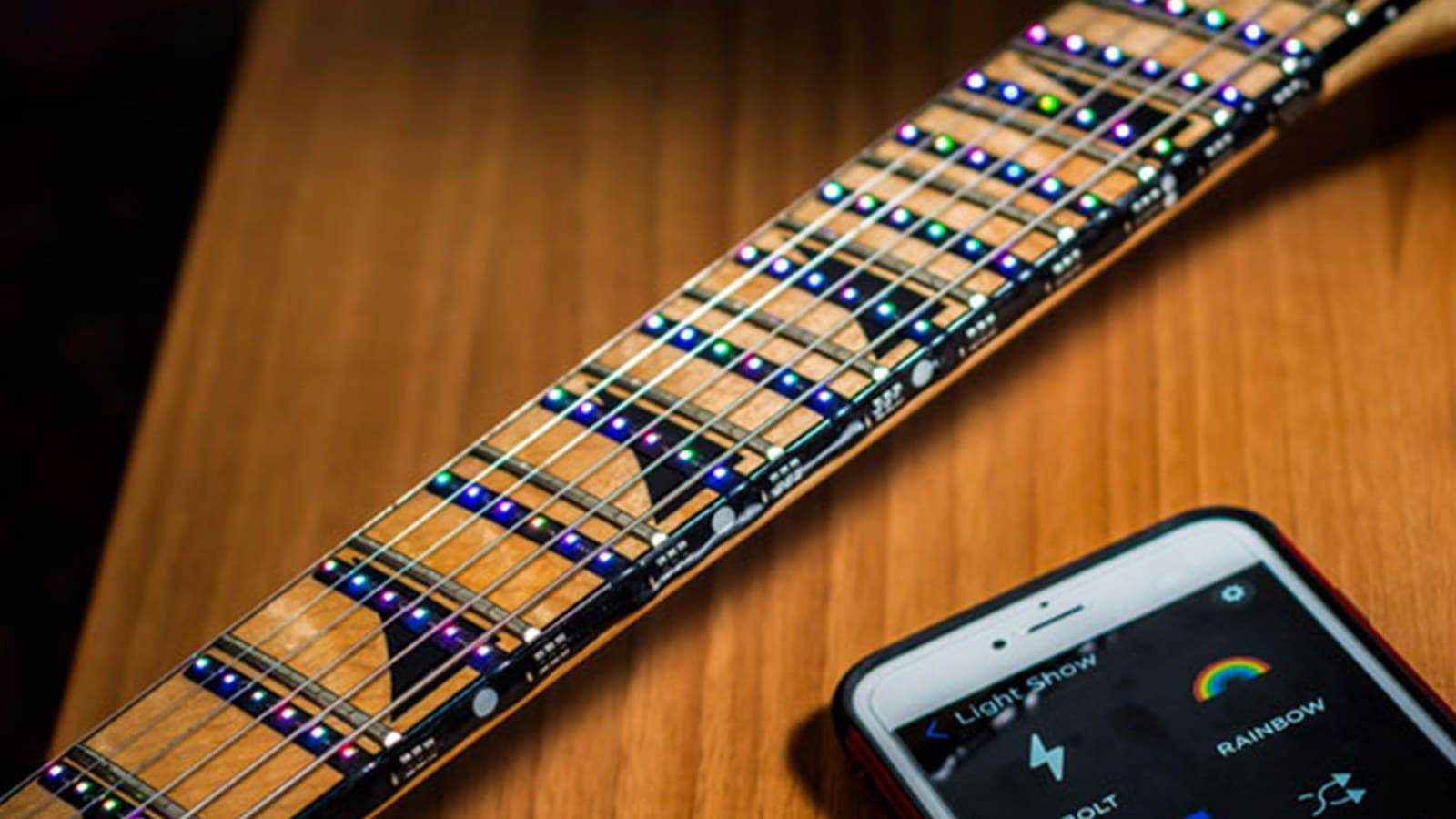 Everyone wants to play an instrument. Everyone. The problem for most people is the learning part, which can eat up a lot of your spare time and even more of your cash.
Thankfully, the music industry is evolving to meet the demands of the digital era with products like Fender Play and Lumi, which offer musicians of all skillsets the ability to hone their craft wherever, whenever.
Now entering the fray is Fret Zealot, perhaps the most advanced instrumental learning app yet.
Essentially a hybrid of the Fender Play and Lumi, Fret Zealot combines the "learn anywhere" mentality of the former with the light-based learning system of the latter.
How it works is relatively simple
Each kit comes with an LED "strip" that is attached to the fretboard of your guitar (for those worried about interference, don't be, as the LED lights are roughly half the height of your frets). Simply attach your LED strip to your guitar and sync it to the Fret Zealot app, then select what you'd like to learn.
Whether it's chords, scales, or full-on songs that you're looking to start with, the Fret Zealot app will display the proper notes on the fretboard in an instant. The app even allows you to customize the LED colors and brightness and comes with a built-in tuner and hundreds of video lessons.
So basically, Fret Zealot is like Guitar Hero for people who aren't HUGE nerds who actually want to learn the guitar.
You can pick up Fret Zealot for $199.99 on its website. For reference, that's about $70 less than the current version of Guitar Hero is selling for. (Seriously, f*ck you Guitar Hero.)
What do you think? Is this something you're interested in? Let us know down below in the comments or carry the discussion over to our Twitter or Facebook.
Editors' Recommendations: