Here are some of the best battery cases for the Galaxy S8
You don't need to spend big bucks to increase your battery life.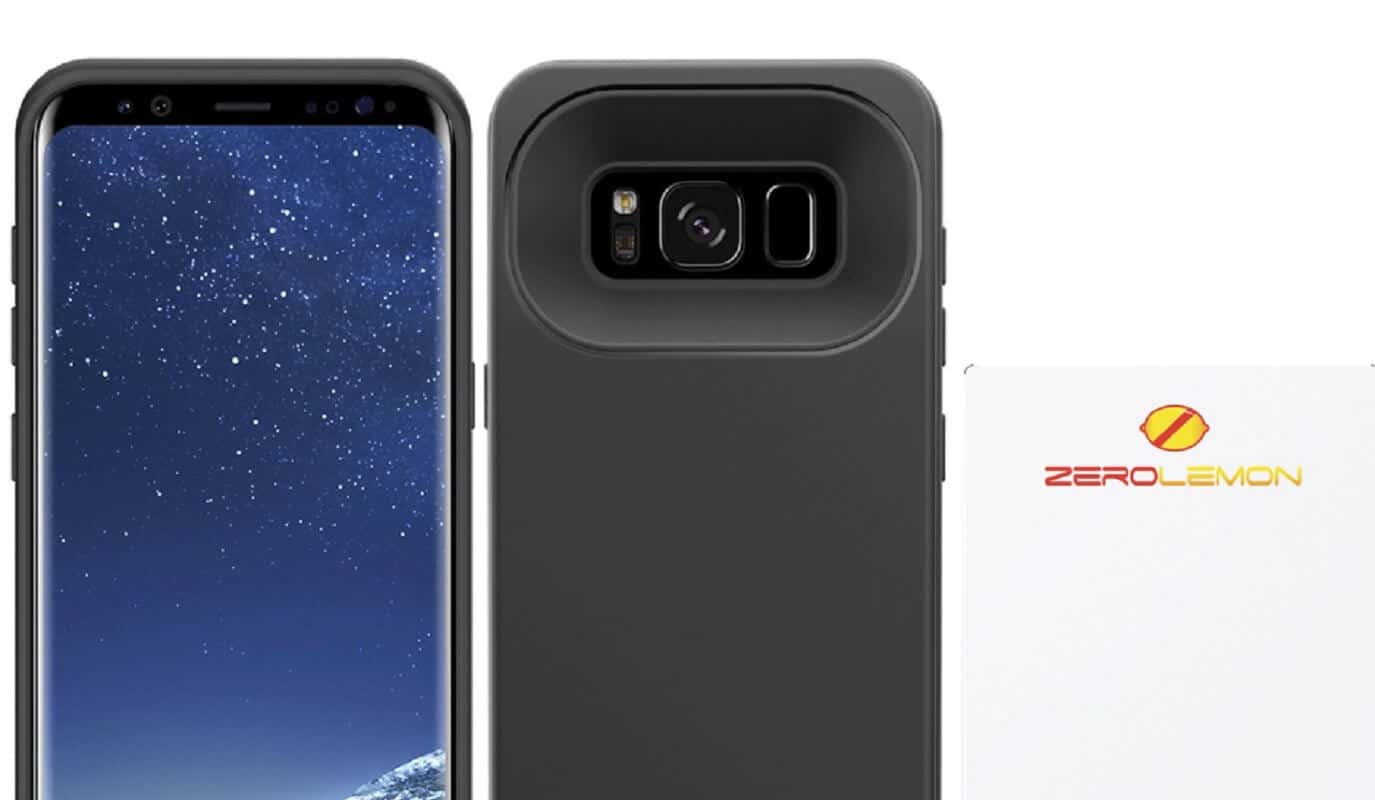 Even a year on, the Galaxy S8 is still a stunning smartphone with decent features. By now, however, your battery life will be on the average side and could use some assistance. Smartphone batteries deteriorate over time, so they won't hold as much charge as they once did. If you're finding your flagship isn't lasting all day before running out of pep, you might want to consider grabbing a Samsung Galaxy S8 battery cases.
You might be loathed to cover up those sexy lines, but the tradeoff for all-day battery life is worth it.
Packing a huge 4,500mAh battery, this will over double the battery life of your Samsung Galaxy S8. With the low price, it's also one of the best value options and packs a decent range of features. If you're worried about the extra bulk, this is relatively slim for the extra capacity and works with the curves of the phone.
It's also got a TPU bumper and hardback plate, and a slight lip to protect the screen so you don't have to worry that it's either a battery case or a protective one. There's a small chin at the bottom where it connects to your phone, and the USB-C port can charge and sync data simultaneously if you plug it into your laptop or computer. It will also redirect the audio from your speaker to the new front speakers on the case. Also included is an extender for that valuable headphone jack, decent, usable button covers and a four LED array on the back to show remaining power.
The minor downside is that NFC for payments and wireless charging won't work with this case. There's a lifetime warranty from Maxboost as well, for extra peace of mind. Learn more here.
Mophie is one of the best in the business for battery cases or wireless-charging including cases. This is slightly thinner than most and has a 3,300 mAh battery. You'll still be able to use Qi wireless charging with this case, but again no NFC for contactless payments.
There's the usual shock protection, a 4 LED array to show remaining power, and the usual speaker re-routed to the front. It also lets you sync data with USB-C which will also charge the phone. It has magnets inside to easily align with Mophie's Charge Force dock range. It's usually more expensive than other options, but it's currently at a low price of $48. Mophie gives a two-year warranty with this case. Learn more here.
ZeroLemon Ultra Power Extended Battery Case ($50)
The big daddy in this roundup, the ZeroLemon case is the biggest and chunkiest on the list but has an 8,500mAh battery crammed into it. You can expect two full charges from this case, so if you can deal with the size it's definitely value for money.
ZeroLemon also has a slightly slimmer version with a 5,500mAh battery if you prefer. It does ruin the S8's good curves, but then it protects it like nobody's business with the TPU construction. Again, it'll sync over USB-C and charge while still on the phone, just note that it might take overnight to charge the whopping capacity to full. The bottom-firing speaker is redirected to the front again, and NFC and wireless charging are out while the case is on. ZeroLemon offers a 180-day warranty with these cases.
The cheapest case in this roundup proves that you don't need to be a big spender to increase your battery life. The Elebase battery case gives you 5,000mAh of power for under $30. Sure, it's chunky but so is any good protective case and those don't come with extra battery life.
Again, you can data sync and charge your phone over USB-C without removing the case. It will charge your phone once, but there is a couple of concessions to warrant that cheaper price. The speaker opening is on the bottom edge, and there's a single LED that shows different colors to indicate remaining charge. It's also slow to charge so you'll need to plug it in for several hours at least. A few of the reviewers mentioned overheating issues, but Elebase has a 12-month warranty so they'll replace it if you're unlucky and run into issues.
Which one is most interesting to you? Did we miss one? Let us know below.
For more tech news and round-ups, check out:
Follow us on Flipboard, Google News, or Apple News