Games you should be playing in March (plus one you should probably avoid)
Devil May Cry!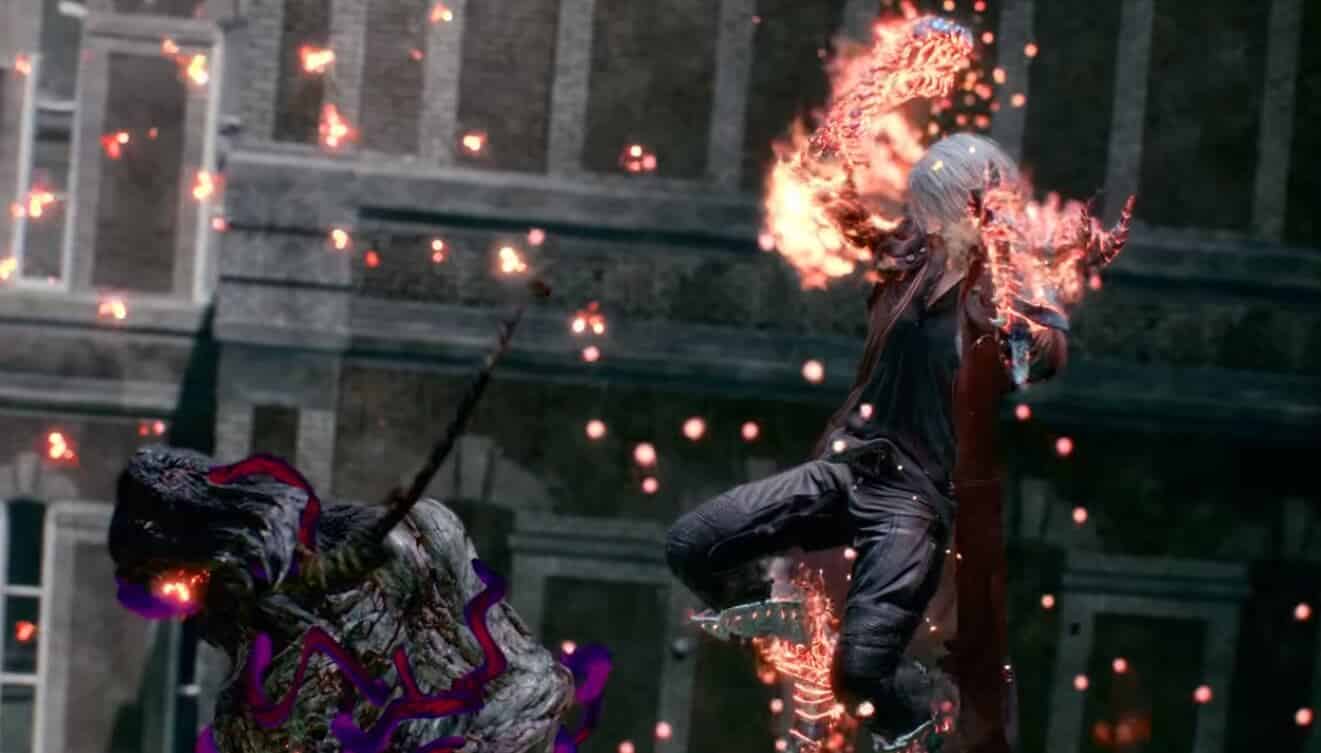 Yes, February is over and no, game releases are not going to stop. There's a good deal of AAA titles releasing this month, and here are the most important ones you should keep your eyes on.
Devil May Cry 5
Platform: PlayStation 4, Xbox One, PC
Release date: March 8, 2019
Publisher: Capcom
11 years after Devil May Cry 4, Dante and Nero are back, big time.
Forget the DmC spin-off from Ninja Theory that traded surgical precision of 60Hz over-the-top slasher gameplay to 30FPS on Unreal Engine and, well, more realistic approach to the story at cutscenes. I mean, can you even say "realistic" about the game where you slash demons with a giant sword and shoot the shit out of them while double-wielding pistols?
In any case, Dante and Nero are back, and it's all over the top again. DMC V benefits greatly from using the new 60FPS Resident Evil engine – it looks slick, plays exceptionally well and will make you remember your best hours spent on PS2 slashing demons like it's 2005.
If you don't believe us, check out the demo, available on PS4 and Xbox One.
---
Tom Clancy's The Division 2
Platform: PlayStation 4, Xbox One, PC
Release date: March 15, 2019
Publisher: Ubisoft
The Division 2 is the one for the fans. It's radically similar to what we've seen and enjoyed in the original: shared-world third-person action game (or "loot shooter," if you will) which is fun to play with friends, pretty much indefinitely.
The second game takes place in a (slightly) post-apocalyptic Washington DC – you will be setting your base of operation in the White House, storming the Aerospace Museum and hanging out around The Mall infested with gangs out heavily armored enemies.
Ubisoft Massive promises dozens of hours of content, tons of new activities, and a full package of the end-game extravaganza: raids, PvP in Dark Zone, weekly quests, daily events… This might sound overly familiar to you because it is – and in the wake of a recent failure called Anthem this might be a good thing.
Price: $59.99 | Amazon, Epic Games Store
---
Sekiro: Shadows Die Twice
Platform: PlayStation 4, Xbox One, PC
Release date: March 22, 2019
Publisher: From Software/Activision
Sekiro is the most radical take on Dark Souls formula so far. Made by the same visionaries From Software, it still has those super-tight timings, challenging bosses, and resurrection fires that made Dark Souls so painfully good. But there's so much new stuff you can hardly say it's a Dark Soul game anymore.
First of all, your samurai character really dies twice before you start over. Yep. You also get to keep all your XP. Secondly, you can now complete an entire level in stealth, potentially without even killing anyone. Thirdly, there's a badass grappling hook that adds a whole new level of verticality to the game. And if you think that all of these made the game easier – rest assured, the boss battles are still impossibly tough.
---
Left Alive
Platform: PlayStation 4, PC
Release date: March 5, 2019
Publisher: Square Enix
As you might have noticed, this March is packed with Japanese-made games and Left Alive is no exception. It's a third-person shooter set in Front Mission universe (think giant robots), with two fictional nations waging war with the help of Wanzers, big sexy mechs.
There's stealth, and there's some beautiful artwork at  Yoji Shinkawa who did a lot of Metal Gear games. But, well, according to Steam user reviews, there's a lot of problems. Controls are clunky, and the game looks like a terrible PS3 port. If you really, really need to scratch that Metal Gear itch, give it a shot – these robots do look sexy after all.
---
What do you think of the big games in March? Did we miss any? Let us know down below in the comments or carry the discussion over to our Twitter or Facebook.
Editors' Recommendations:
Follow us on Flipboard, Google News, or Apple News