Google Pixel 2 Review Roundup
The Google Pixel 2 sounds like the best Android smartphone available on the market right now.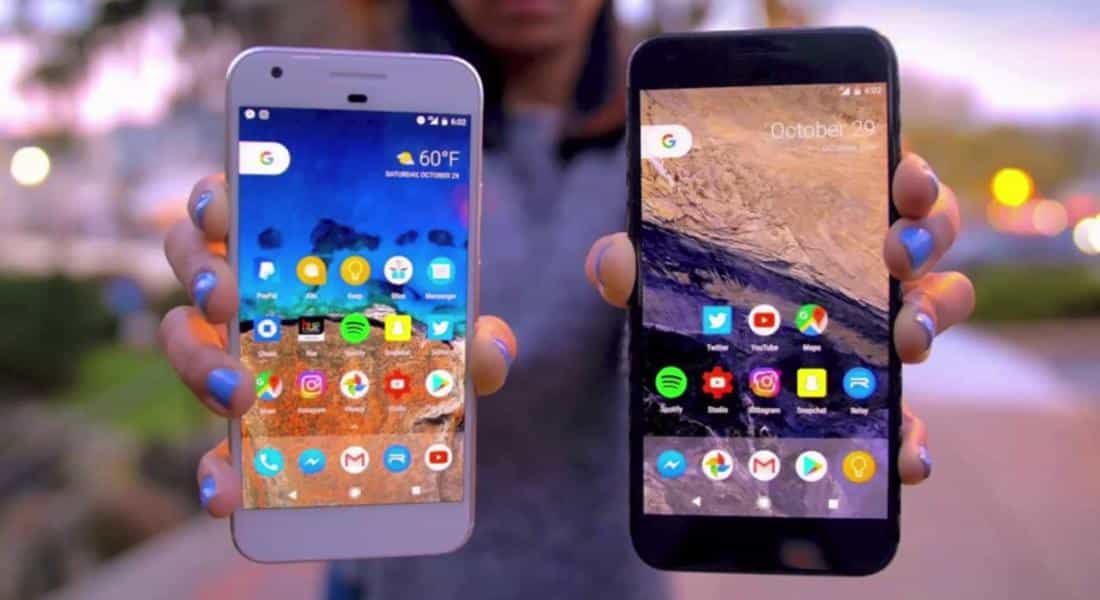 Alright, folks, the reviews are in for the all-new Google Pixel 2. We're here to round up all the best reviews and feedback regarding Google's new flagship phone. From the looks of it, the reviews are all positive. Like, extremely positive. But, you can judge for yourself.
The format is simple. We'll outline key sections from each review in quotations, with a link pointing back to the original review for further reading. There's no particular order, but all of the reviews sourced here are from trustworthy publications I read on a normal basis. If none of the links I provide here help you, I'll drop a simple a link at the bottom where you can find more.
Read More: Review: Google Pixel 2 XL
So, without any further delay, here's what some of the best leading publications in tech have to say about the new Google Pixel 2.
"So if their design isn't anything special, what do the Pixel 2s have to offer? The software. Without any skins, bloat or other alterations to Android getting in the way, the Pixel 2 puts the full force of Google's smart programming in your hand. Whether it's Google Photos silently editing and creating custom albums based on the photos you shoot, or at-a-glance notifications providing helpful updates on the weather, your commute, or other timely info, the pure Android Oreo 8.0 that you only get on Pixel devices is the closest thing we've seen to a smart OS."
"The Pixel 2 has many, many things going for it. Were it not for a few problems — the screen, the slightly inelegant design, and (yes) the lack of a headphone jack — it might have received the highest score we've ever given a phone. As it is, it's a great phone, but not quite a home run.
Still, there are just a lot of little things that are better on the Pixel 2. You find yourself using the Assistant more because it's giving you better answers over time. You are able to triage your notifications a little faster. The camera makes it much easier to get great shots, even in low light."
"The Pixel 2 and Pixel 2 XL are not phones I expected to be impressed by.
And yet here I am, ready to gush about the Pixel 2. It's my favorite phone of 2017 – actually, my favorite phone in years – and I don't see that changing anytime soon. It's also because I like it so much that I will be ranting about its more vexing qualities. Tough love, as they say."
"My whole Pixel experience comes down to this: It has the fewest flaws of any Android phone on the market. If you want a phone that does the most stuff, you're going to want a Samsung phone, probably the Note 8. It remains the All The Things phone to beat. But if you want a phone you don't have to learn to use or fuss with just to make work properly, you want a Pixel 2. "
"I find it difficult to make sweeping statements like "This is the best phone out there, period," because such generalizations are prone to be wrong for a lot of people. That said, I can safely say the Pixel 2 and Pixel 2 XL are the best Android phones I've used all year (and I've used a lot of them). While I don't agree with all of Google's choices, something special is bound to happen when a company as smart as Google takes such strict control over how its vision of smartphones should be realized."
"The sequel to last year's hit phone isn't a radical upgrade. If it were an Apple product, the company would put a somewhat resigned "S" after the model number as an affirmation that this is one of those in-between years. It's an evolution of a good phone that helps the device keep pace with the market, but lacks the sort of wow factor that drives early adopters to trade in last year's model."
Well, that's about it. If you want to browse through some more reviews, click here and it will lead to a broader selection of links.
The Google Pixel 2 is set to launch on October 17-19, while the Pixel 2 XL is expected to ship around November 15, however, you can pre-order the phone right now.
Follow us on Flipboard, Google News, or Apple News