Review: Google Pixel 2 XL
The Google Pixel 2 XL is the best Android smartphone money can buy right now, but when it comes to its screen, that's a whole different story.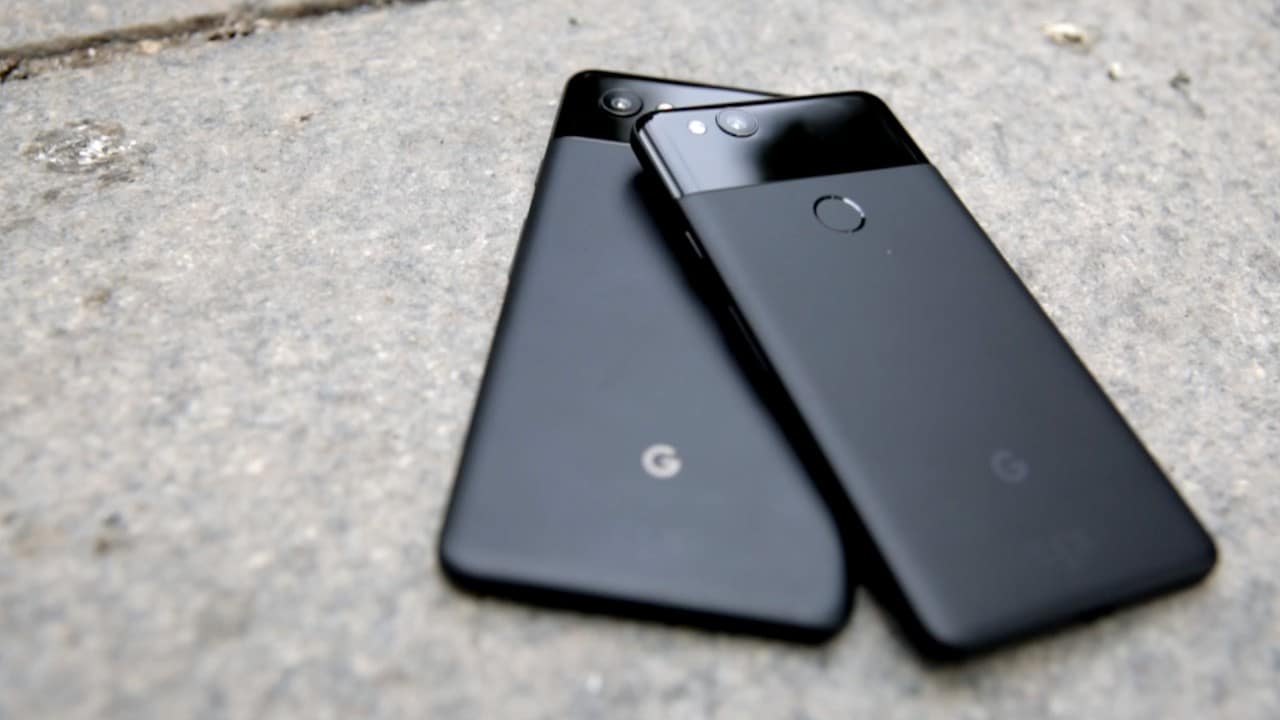 The Good
Incredible camera
Android runs really great on this phone
Extremely thin bezel
Water resistant
Decent battery life
The Bad
The screen has disappointing color issues
No headphone jack
No micro-SD card slot
I'm a big fan of the original Google Pixel. It's a simple phone without any unnecessary bloatware, all while packing an impressive suite of performance features. When I reviewed it last year, I said if an iPhone user was to voluntary switch over to an Android smartphone, the Google Pixel would be it. Fast forward a year later, and the Google Pixel 2 XL still falls under the same category.
The Google Pixel 2 XL is an amazing phone. The phone has been out long enough that you've probably seen or heard from your friends how good of a phone it is. If not yourself or your friends, a ton of the leading tech publications praised it in their reviews, and rightfully so. There's a lot to like about it. But for me, and like many others, there's one thing that really turned me off – the screen.
Originally, I had planned on writing a whole review detailing all of the things the Pixel 2 XL got right, but since the phone has been out so long and every other tech publication have reviewed it to death with 2,000 word count posts, I figured I would just share what I didn't like about the phone. Don't worry, the list is short. But if you're looking for more detailed reviews, we suggest you click on this link and check out some of the reviews we really liked.
Alright, back to the screen. It's really bad. I mean, it's bad enough that one of my friends bought the phone and had to immediately return it a few days later. So what's bad about it? From a design standpoint, nothing. The phone and its display are gorgeous. It's only when the screen is on is when you really see it.
Without getting too technical, anytime you position the phone at a certain angle, you see a blueish tint on the screen. You really see it on a white background. When you look at the phone straight on, the colors and display look extremely vibrant. Angle the phone down or sideways, and that blue tint plague's the screen. It's really disappointing. For a phone that costs $800+, that's straight up unacceptable.
If you're still wondering what I'm talking about, here's a quick video highlighting the Pixel 2 XL's blue tint problem:
This is Google's response regarding the blue tint:
We want to add some info regarding the blue tint that some of you have been asking about. The slight blue tint is inherent in the display hardware and only visible when you hold the screen at a sharp angle. All displays are susceptible to some level of color shift (e.g. red, yellow, blue) when viewing from off angles due to the pixel cavity design. Similar to our choice with a cooler white point, we went with what users tend to prefer and chose a design that shifts blue.
Ok, this is them basically saying that this is actually something Google intended. They even claimed that this is something users actually want. Um, not this guy. They even go as far as saying the blue tint can only be seen at sharp angles, but I found it showed up in most angles. Ugh.
That's really the only negative thing I can say about this phone. Is it something most people can live with? Sure. I bet there are folks out there who don't even see or notice it. But for me, it's so obvious, and that's what holds me back from it.
But other than the screen, this is by far the best Android smartphone money can buy right now. If you set aside the screen issues, you could put this phone in the top 3 of the best phones out right now. The camera is stupid good, Android has never run so smoothly, it rocks a sexy design, it's finally waterproof, and a ton of other Pixel exclusives I'm failing to include in here.
Personally for me, if you were to buy a new Pixel, stick with the Pixel 2. If you don't mind a little blue-tint in your display here and there, then seriously check out the Pixel 2 XL. It's a great phone.
A sample unit was provided to KnowTechie for the purpose of this review. 
The Good
Incredible camera
Android runs really great on this phone
Extremely thin bezel
Water resistant
Decent battery life
The Bad
The screen has disappointing color issues
No headphone jack
No micro-SD card slot
Follow us on Flipboard, Google News, or Apple News