Got 99 problems with music streaming? Here's how to choose the best one
Wondering what the best music streaming platform is? We tested them all out and we have the answer you're looking for.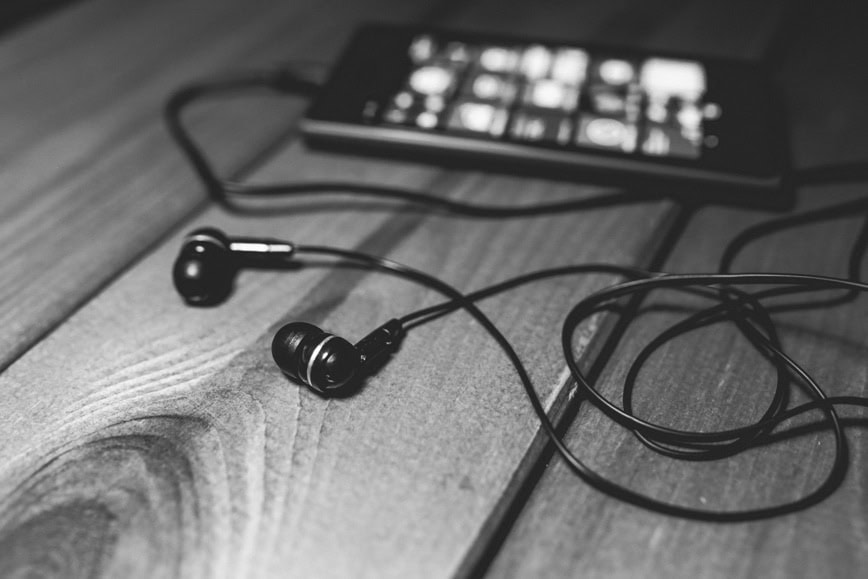 We're sitting in an interesting time right now as it relates to music. Vinyls are making a comeback, music streaming boasts as much as 40+ million subscribers collectively, and at the same time artists are controlling and dictating where their album drops.
Adele with her November 2015 release of 25 took a stance on free music and decided not to release her album on any of the streaming services such as Spotify and Apple Music, instead it was only released for purchase on services such as iTunes. Prince, just this past Saturday dropped a surprise album with exclusive free streaming on Tidal, and for purchase on iTunes. He followed up with a tweet to his fans:
While we're all sitting in the sidelines waiting to see how this all ends, the simple fact is that music streaming isn't going anywhere and more people are coming to terms with paying a monthly subscription. The question is which service is right for you?
It's not an easy question to answer. With all of the music streaming services out there competing to be your premier choice for dishing out $9.99 a month or more, the right answer would seem that you just go with the one that everyone else is using. If you were to make that choice today based on that factor alone, then Spotify would be your pick. If this were a year ago, or even 6 months ago, I'd see your reasoning. However, with Apple joining the game in June 2015 launching Apple Music and Jay Z entering the market with Tidal, there are decisions to be made and value propositions to be tested. With Apple Music's release alone, all bets were off for any mediocre services.
I've tried (and paid for) just about all of the top music services out there including Spotify, Apple Music, Rdio and Tidal. I regularly use Pandora and iHeartRadio for the free radio streaming side of things, but I do need a platform that allows me to play the music that I want to listen to when I want to listen to it. There are times when I want to play an entire album, and there are times when I just want to play a specific hit song that I like, there are also times when I just want to lean back and listen to a playlist that's based on my current mood. So I need a service that allows me to do all of that, and most importantly allows me to do all of that in an offline mode as well as online.
Over the past few months I've gathered my thoughts on the different platforms out there. Take a read and hopefully this helps you determine which may or may not be the service for you:
Spotify:
What's the appeal: Spotify is as it says, Music For Everyone
Cost: There is a freemium tier and a premium tier at $9.99 monthly. The freemium tier is supported by ads, limits you from playing on your mobile devices.
Who might it be for: It's a platform for the lean-backlistener. The person who wants a little bit more spoon-feeding when it comes to their music choices. It caters to the person that likes to listen to packaged music relevant for specific moments in their lives — the people who like "Top 100 Playlist" "New Music Fridays" "Spotify Ultimate Workout". It's easy access for music when you just want to lean back go.
What it does well: Packages music up to match your mood and gives the user direction in terms of what to listen to. Spotify has been in the market for quite some time and as a tech company, it has improved on it's technology and has had time to learn the music habits of millions of people worldwide. From a features perspective, Spotify does a great job at giving you playlists based on mainstream taste. I find that Spotify has great strength in it's data. It's been collecting data and analyzing the behavior of it's users over time. Spotify knows how each person listens to music, what they listen to and who they share it with. This has given it a major advantage in it's ability to curate playlists that's driven by data but can be easily edited to perfection with custom curation by actual humans (their editors). When I need to go for a run or workout, I can look through the collection of playlists to fit my current running mood, and I can be sure that Spotify will have something that is the perfect running song based on tempo, but is also the song that everyone has on their Top 10. If you're with friends or hosting a party and want to play neutrally popular music, Spotify will have the right playlist theme for that as well. Spotify is the runner's companion or the party planner's dream tool.
What it can do better: Let's face it, Spotify is a tech company, a cloud-based tech company to be specific. If it truly wants to be the best music company out there for everyone it will have to satisfy the portion of users that are music enthusiasts or audiophiles, it will have to figure out a way to cater to the crowd of people that want feel like they're in control of their music and the music listening process. The platform is all about the music that everyone around the world is listening to, but it needs to find a way to connect with the person that's looking to control their music listening experience at a deeper level. That person that focuses on listening to entire albums or knows what specific songs they want at any given moment. Improving on its user experience for the person that wants to actively get into an album from first track to last.
Home Audio System Compatibility: Works with a multitude of wireless speakers and streamers including Sonos, Bose, B&O, Amazon Fire TV, and Google Chromecast.
Apple Music:
What's the appeal: Easily combines your purchased music (from iTunes of course) with your music streaming library.
Cost: There is only a premium tier at $9.99 monthly. Option to purchase music to own through iTunes. Users can listen to Beats 1, Apple Music's radio station without a subscription, as well as listen to ad-supported stations.
Who might it be for: Apple Music, first and foremost, is for Apple lovers. Apple Music, at this stage, is for the person that likes broadcast radio and misses having that true radio music experience that connects you to your favorite DJs. Apple fulfills this role where other music streaming services are falling short. It also is for the person that had (or still has) SiriusXM, giving the user a multitude or live shows to tune into daily or weekly.
What it does well: Apple Music boasted it's Beats 1 radio station early on. Out of all of the things that it potentially can do very well, Beats 1 radio is so far the only thing that I think it does well and uniquely. Apple Music's fanfare around Beats 1 focuses on worldwide music from across the globe that's always on and world famous DJ's get to feature their sets during live shows. Some of these shows are hosted by famous Beats 1 DJ's including Zane Lowe and Julie Adenuga; and some are hosted by artists like Drake, Elton John, Dr. Dre, St. Vincent, Q-Tip, or Pharrell. In that for a very long time, many of us have equated digital radio with algorithm-derived music, Apple Music's live broadcasted radio stations are a subtle breath of fresh air. It sort of brings you back to that time when you used to tune into your favorite radio station to listen to your favorite DJ's music set, hearing his occasional voiceover that would make you feel at ease and trusting of his choices — it was the feeling of emotional connection. With Beats 1, you also get the benefit of live show interviews with artists. During Zane Lowe's December 14th show, subscribers got to listen into a one-on-one interview with Taylor Swift to talk about #1989WorldTourLIVE.
What it can do better: In the 2003 iTunes Music Event Steve Jobs famously said "people don't want subscription fees… they don't want to rent their music." While he was right then, times have evolved and people have gotten used to not owning their albums, and not even owning single songs. Now that Apple has taken the leap to enter the category of streaming, one thing it needs to do is find it's broader story — I personally think the story that it's riding with and sticking to is that it's Apple, and Apple does everything best. That's not enough to compete in the space where a majority of people are flocking to Spotify because it gives them the mainstream music that they want. Apple's story, at debut, premiered with it's 24/7 online radio Beats 1 and human-curated playlist. While the radio broadcast is a fine distinguishment, outside of Beats 1, to date, I have yet to feel that personalized connection to artists, music influencers or even humans for that matter. It would be interesting to actually see what artists are listening to or get a chance to tap into their recommended or curated playlist. Also most surprisingly, Apple's current user interface is complex and not user friendly, or worse yet, it's interface is not music friendly. Personal music library organization and downloading is important and it's something that Apple Music doesn't do well. It's download feature is cumbersome and not intuitive to building your library of online and offline content. It's current fix in iOS update 9.2 for saving songs offline is an improvement, but still not up to the measure of what I've found ten times more user friendly in Tidal. Another downfall is it's current algorithm for determining what music I would like to listen to — it always gets it wrong. I'd rather discover new music based on no algorithm at all, just show me what's new, or show me what my friends are listening to, or better yet show me what Adele is listening to and I'll check it out.
Home Audio System Compatibility: Apple, in general, is particular when it comes to being compatible with anything other than Apple. With it's 2014 acquisition of Beats, you would think that it's sole goal was to only work with Beats home audio systems. That's not the case, not any more at least, since there was a huge backlash from the Apple Music subscribers that were also Sonos home audio system owners, when they realized that they couldn't connect Apple Music to their very expensive Sonos equipment. Well today Apple finally announced it's beta integration with Sonos, with full compatibility happening early next year. As a rule of thumb, check compatibility with your home audios system as far as it relates to Apple Music.
Tidal:
What's the appeal: Jay Z's big name plus partial ownership by his famous friends, including Kanye West, Beyoncé, Daft Punk, Chris Martin, and Madonna to name a few amongst a total of 19 artists who are chart topping vocalists or hitmakers.
Cost: There is a premium tier at $9.99 monthly or $19.99 if you want high-fidelity sound. Tidal also recently announced it's Tidal Store giving subscribers and non-subscribers the ability to purchase music.
Who might it be for: Tidal is for the music lover, it's for the people who like to and have always invested in their music, the lean-forward music listener. These are the people that are actively involved in their music choices and have richer taste in music. Tidal is for the person that likes to follow their favorite band or artist and are the first to know when the next concert is coming to their city, or any city that they can get to for that matter. If you don't want technology to get in the way of the music experience that you've always enjoyed (before iTunes) then Tidal might be for you. Tidal is also for the indie-music lover, as it promotes Tidal Rising and Tidal Discovery are, respectively, programs for rising-star artists who already have a passionate fan base, and unsigned artists who want to break into the industry.
What it does well: Tidal does really well in the exclusive access space as it offers Tidal members exclusive ticket access to concerts, full release albums, video interviews and previews, and all other sorts of surprise member privileges. I also personally find that Tidal does video better than both Spotify and Apple Music. It might just be a design matter in that Tidal's videos are very easy to find and access or it could be a content licensing rights matter, but in general I am able to get directly to the videos section on Tidal, via any device. I am also given access to exclusive video and clips from concerts and festivals. Another thing Tidal does very well, and here's where I get a bit nostalgic of the now defunct Rdio, is music organization. Tidal neatly organizes and allows you to package your music in such a way that it's easy to access what you "own" in your library. What I like best about Tidal's My Music section, in two simple words, OFFLINE CONTENT. Tidal's interface is user friendly in this regard, making it easy to download tracks, albums and playlist at the simple tap of a toggle. Additionally, it keeps it simple, only playlist and albums can be stored offline. Last but not least, I particularly like the playlist discovery. Many of Tidal's playlists are curated by the Tidal editorial team, but many others are curated by guest artists themselves, giving the user that human influencer factor. For instance Prince curated an exclusive playlist titled Always, he describes it as such: "This playlist is called Always because it always works. DJ Irie created an exclusiveeponymous playlist to celebrate the Miami Heat's first game of the 2015–2016 NBA season. When Usher released his newly recorded song "Chains" — which was a statement song on America's issue with social inequality, racial inequality and gun violence — he also created a Tidal exclusive playlist,"Break the Chains: A Playlist for Change", that featured a compilation of songs from artists that have been impactful and inspiring at empowering activism and change.
What it can do better: Marketing. Tidal is still trying to figure itself out and figure out where it fits within the music streaming ecosystem. Tidal knows specifically who their audience is — the music lover, the nostalgic music aficionado who wants the tech to not interfere with his music time, the person who might also own a vinyl, and the person who just doesn't and never has loved the mass appealed Spotify. Tidal needs to figure out their marketing story and run with it, and it will find that it fits into a place that's not specifically for the mass audience who wants to lean-back and listen to their music. Tidal may just be the music streaming service that specifically beckons the music aficionado that wants to lean-forward and enjoy the music. Hopefully the addition of their new CEO will help stir things up a bit.
Home Audio System Compatibility: Works with a multitude of wireless speakers and streamers including Sonos, Bose, B&O, Amazon Fire TV, and Google Chromecast.
In the end, you have a pretty good set of quality services to choose from. After spending time and money on each of the services, my choice for best music streaming service on the market for the time being is Tidal. It gives me what I'm primarily looking for — a user friendly My Music section for keeping a library of my albums, playlists and songs and a platform that has the best user interface for music organization, storage and downloading. What's great about each of these services competing within the same space for your monthly subscription dollars is that competition keeps the consumer satisfied and ensures that these companies are fighting to get you the best product out there. It's a rat race until the end to see who will carry the market share in this game. What will also be telling is who will be the dictators of how this all ends — the mass consumer? The record labels? The collective group of artists? Or the individual artist? Time will tell.
Follow us on Flipboard, Google News, or Apple News