How to access Google Bard
There will be a wait, but chances are you won't have to wait long.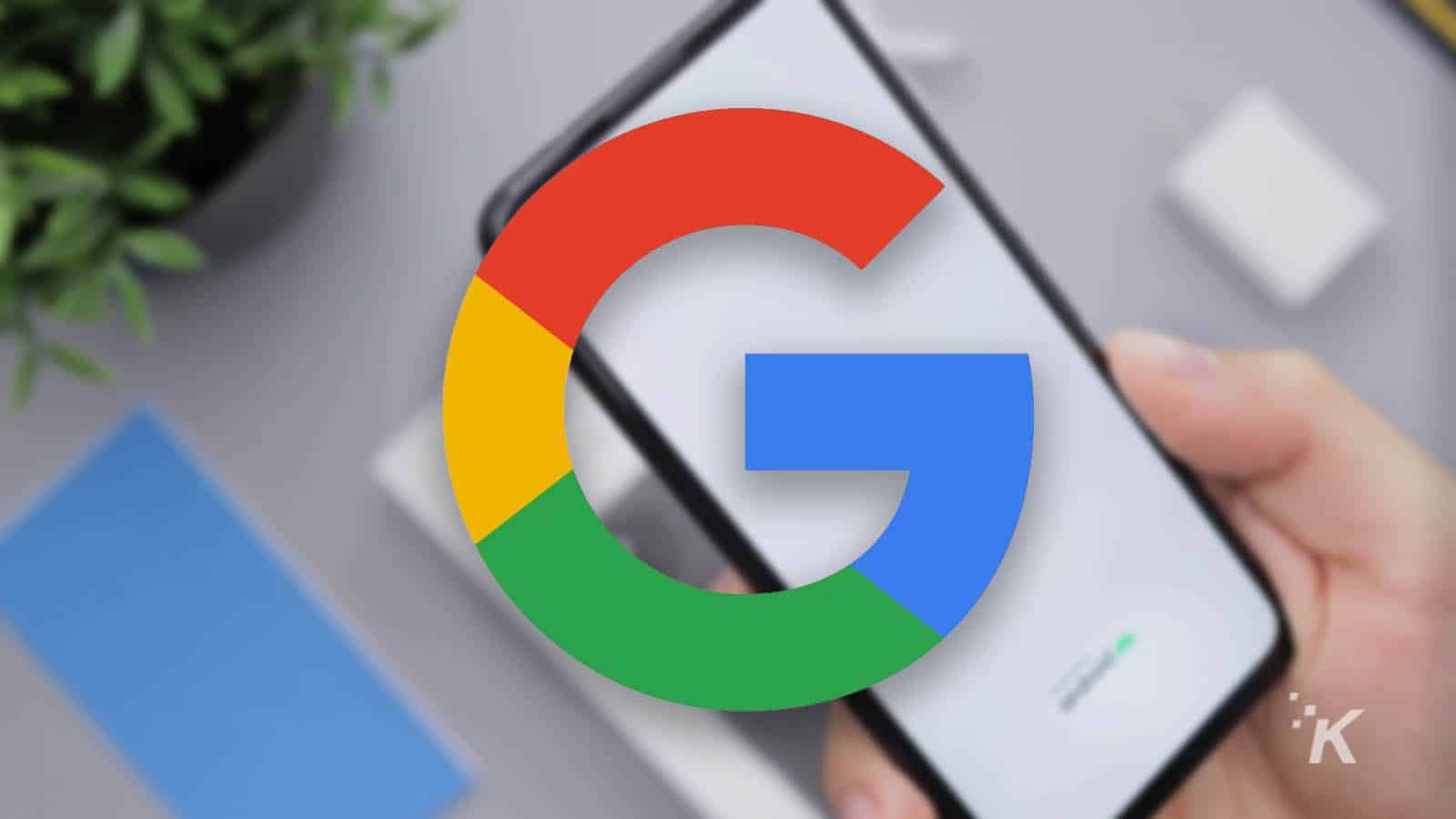 Google Bard, Google's answer to OpenAI's ChatGPT, is now being rolled out with limited access to users in the US and UK. As with ChatGPT, Bard is a chatbot interface that can respond to conversational prompts.
However, instead of typing in keywords like you usually would in a search, Bard allows you to engage in full-fledged conversations. Does any of this sound familiar?
"You can use Bard to boost your productivity, accelerate your ideas and fuel your curiosity. You might ask Bard to give you tips to reach your goal of reading more books this year, explain quantum physics in simple terms or spark your creativity by outlining a blog post," writes Bards project leads in a blog post.
If that rings a bell, you'll know that Bing, Google's biggest competitor, already beat them to the punch. Even though they hadn't planned on announcing it so soon, they went ahead and released their version ahead of schedule.
Now, Google has some catching up to do. Their latest AI tool is finally available to select users, but they've got some serious ground to make up after falling behind Bing, of all companies.
But hey, this is a great time to try it out. You could be among the first to get your hands on this extremely early unpolished version of Google's new shiny toy before it becomes widely accessible.
Excited to give Google Bard a try? Before you jump in headfirst, let's cover the basics
What is Google Bard, and what does it do?
You know what they say – if it ain't broke, don't fix it. And that seems to be the motto behind Bard. Seriously, they're almost identical to ChatGPT and Bing's chatbot – leaning more toward the latter.
But here's where Bard strays away from the pack, as explained by The Verge's James Vincent:
"Bard generates three responses to each user query, though the variation in their content is minimal, and underneath each reply is a prominent "Google It" button that redirects users to a related Google search."
Ah, the "Google It" button – a subtle reminder that sometimes the simplest solution is the best one.
It's almost as if Google's project leads knew that users would be scratching their heads and reaching for the "Google It" button when their queries fell on deaf ears.
But let's be honest: chatbots are notorious for providing false information. Chatbots have a bit of a reputation for providing questionable information. It's like that old saying goes, "Garbage in, garbage out."
That's why Google has been upfront about its limitations. They've made it crystal clear that Bard is not meant to replace their search engine. Instead, it's intended to be a supplement to search.
Rather, it's meant to supplement search functionality by providing a bot that can assist with generating written drafts, brainstorming ideas, or engaging in casual conversation.
So if you're seeking a writing partner or want to chat with an AI, Bard could be a valuable companion. Nevertheless, for obtaining accurate and reliable information, it's best to rely on Google's search engine.
How to access Google Bard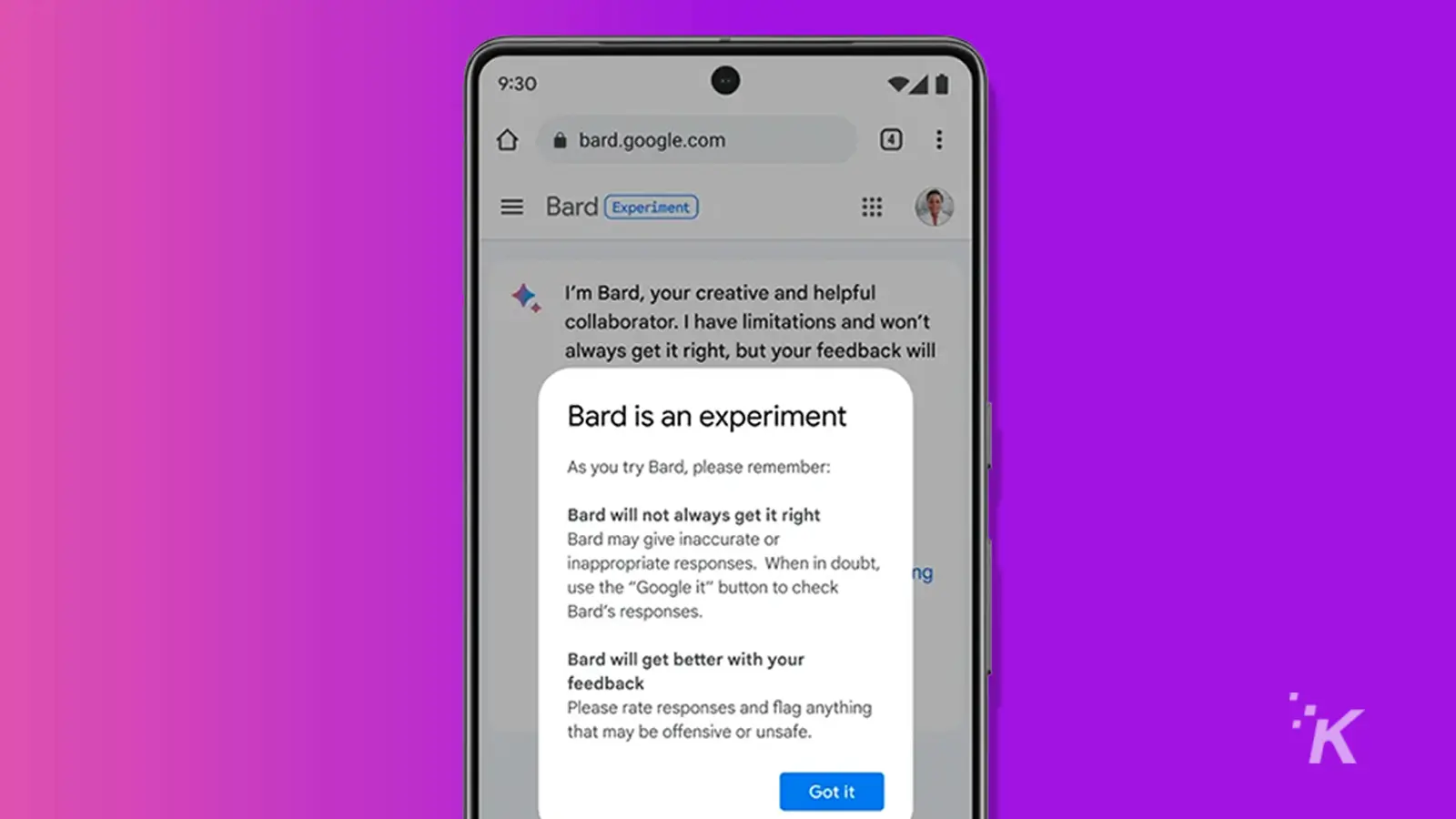 Before you start getting those typing fingers ready, it's worth noting that Google has implemented a waiting list for Bard.
As with Microsoft's approach, Google is taking a cautious approach.
That's why it's hard to fault Google for being methodical in its rollout of Bard. While some users may be chomping at the bit to get their hands on Bard, it's important to remember that quality takes time.
So, while waiting for access to Bard may be frustrating, it's ultimately for the best. By taking their time, Google can ensure that Bard is a useful and reliable tool for all who use it.
Google themselves says that Google Bard cab "provide inaccurate, misleading or false information while presenting it confidently," writes Bard's project's leads, Sissie Hsiao and Eli Collins, in a blog post.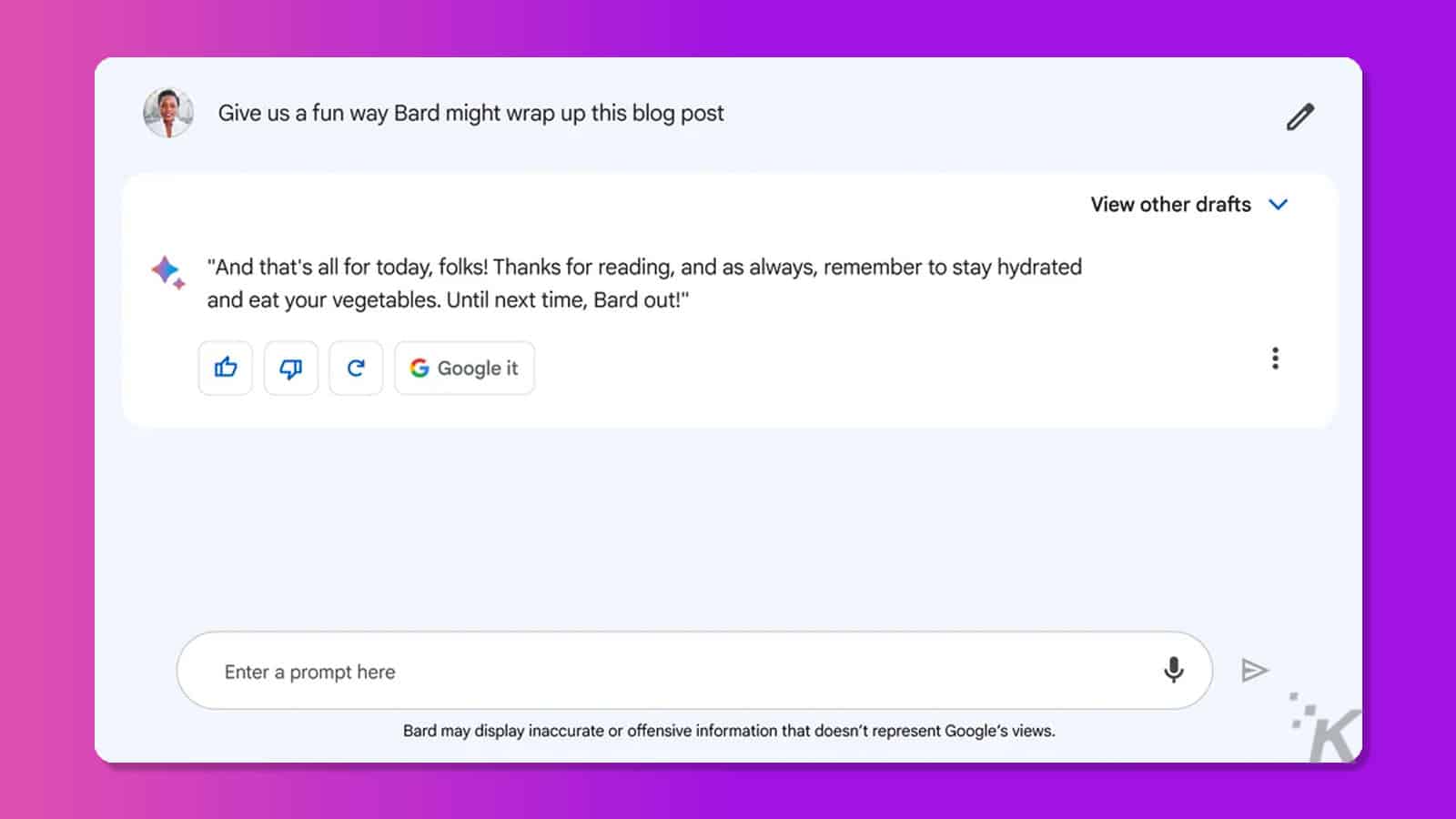 If you want to join the waitlist, you can visit https://bard.google.com/ to sign up. Once registered, you'll receive an email notification if you're selected to participate in the program.
It's important to keep a few things in mind when signing up. First, you'll need an active Google account to join the waitlist. Also, you'll need to opt-in to email updates.
Lastly, it's worth noting that Google Workspace emails are not currently permitted. So, make sure you're using an email address that's not affiliated with Google Workspace if you want to have a shot at accessing Bard.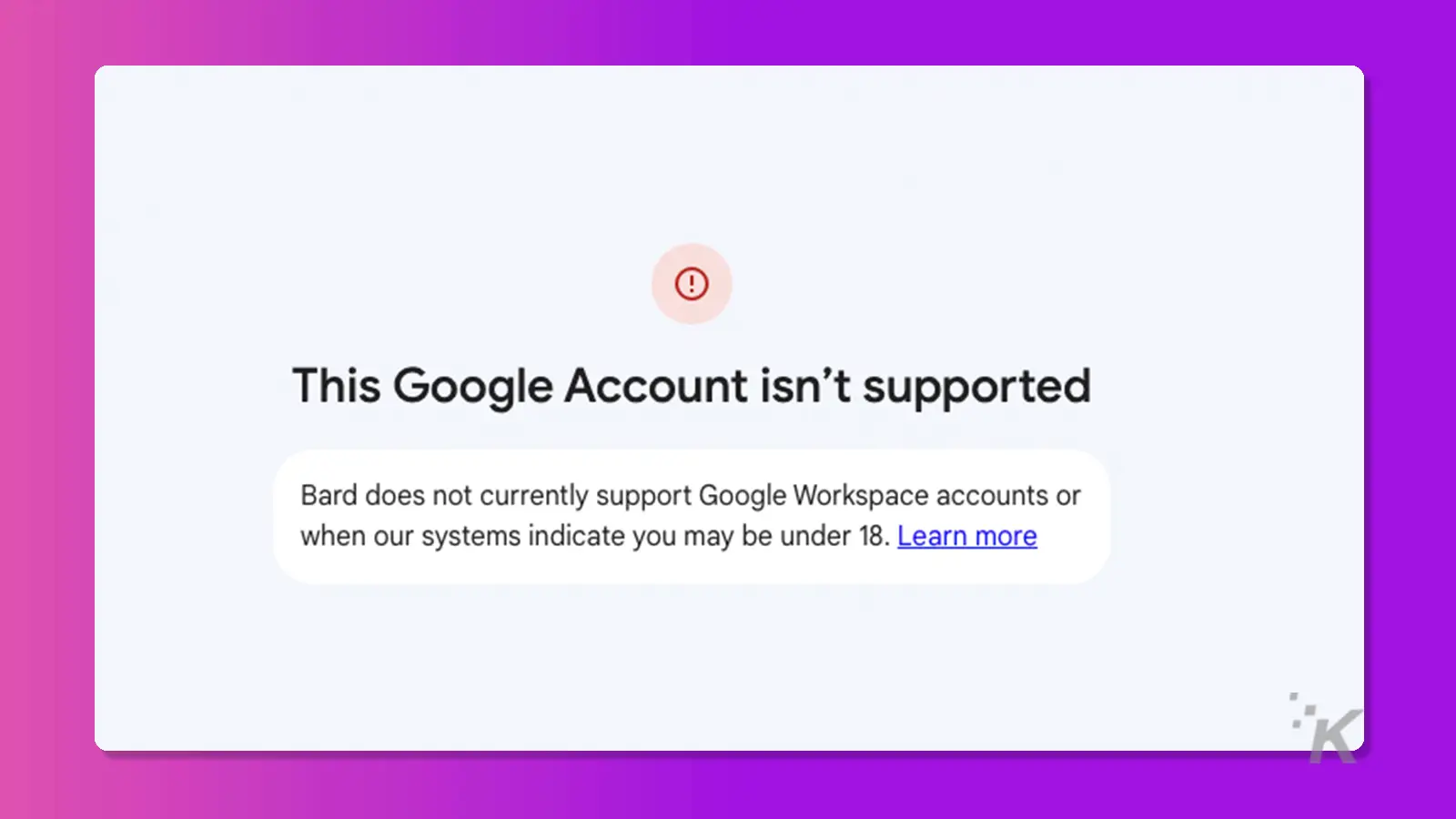 When does Google Bard officially release?
Google hasn't announced any plans for a public release. And you know what? That's totally understandable.
After all, Bard is a large language model that requires rigorous testing, fine-tuning, and more testing to ensure its accuracy. The last thing Google needs is pie on its face.
In the meantime, keep your eyes peeled for updates on Bard's progress, and join the waitlist if that's something you want to try out. In the meantime, there's always ChatGPT and Microsoft's Bing bot.
Editors' Recommendations:
Just a heads up, if you buy something through our links, we may get a small share of the sale. It's one of the ways we keep the lights on here. Click here for more.
Follow us on Flipboard, Google News, or Apple News