Hulu just launched a $40-a-month cable TV killer – here's what we know
Hulu just made its cable TV killer and it will only cost $39.99 a month. Here's everything we know.
Hulu just recently announced that it's launching a new live TV service that will cost $39.99 per month, hoping to steer you away from your costly cable bill.
"Hulu with live TV" essentially works like your cable or satellite TV provider, the only difference is that it's delivered via the internet to your smartphone, smart TV, or tablet. The service will feature both live content as well as all the TV shows or movies that are currently available on the streaming platform. If you're a current Hulu subscriber, the service only costs an additional $32 a month.
"You shouldn't have to think about whether something is live, recorded or on demand, or care about which device you're using," Hulu SVP Ben Smith said in a statement about the new service.
Some of the channels that are included in Hulu's $39.99 live TV package include, ABC, Fox, NBC, CBS ESPN, CBS, NBC, Fox Sports, TNT, CNN, Fox News, Food Network, FX, Bravo, E!, USA, and National Geographic.

Hulu plans and pricing
Plan
Monthly Cost
What you get
Limited Commercials
$8
Hulu's on-demand library with commercials
No Commercials
$12
Hulu's on-demand library, commercial free
Hulu with Live TV
$40
50 live channels, 50 hour cloud DVR without commercial skip, 2 simultaneous streams, Hulu's on-demand library with commercials
Add-ons for Live TV
No VOD commercials
plus $4
Commercial-free option for on-demand library (Live TV has ads)
Enhanced Cloud DVR
plus $15
Ability to skip commercials on recorded shows, 200 hours of storage
Unlimited Screens
plus $15
Unlimited simultaneous streams in-home, 3 outside the home
Enhanced Cloud DVR + Unlimited Screens
plus $20
Combine the two add-ons, save $10 per month
Showtime
plus $9
Live and on-demand access to Showtime
Here is a quick rundown of a few other key features of Hulu's live TV service, courtesy of Business Insider:

Build software without devs. Blazingly fast. Trusted by 100,000+ teams worldwide. It's so easy, anyone can use it. Start building now.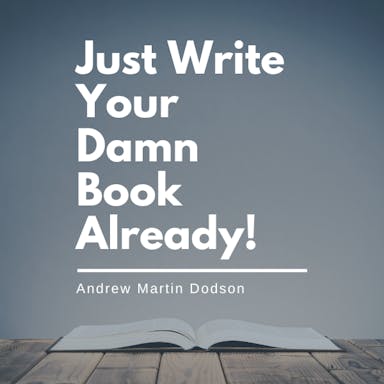 "Just Write Your Damn Book Already" is a printable guidebook that helps you turn ideas into manuscripts. It's affordable and perfect for aspiring authors
"50 hours of recording storage to watch shows whenever you want. If you want to upgrade to "enhanced Cloud DVR," which gives you 200 hours and the ability to fast-forward ads, that costs an additional $14.99 per month. That's a significant price bump if you want to fast-forward, and is one of the flaws of the service.
Two simultaneous streams per account. You can also have up to six individual profiles. If you want unlimited streams inside your house, and up to three outside, you can get that for an extra $14.99 per month.
Hulu's existing $7.99 streaming content is included for free. That means more than 3,500 TV shows and movies, and Hulu originals like recent hit "The Handmaid's Tale." If you are a fan of the "commercial-free" option, you can get that for an extra $4 a month, like in the old Hulu plans.
Showtime is an $8.99 per month extra. But there's no option yet to add on HBO."
Currently, Hulu's live TV beta is only available on the Xbox One, Apple TV (4th Gen.), Chromecast, iOS, and Android mobile devices. Unfortunately, support for Roku, Amazon Fire TV, Amazon Fire TV Sticks, and Samsung Smart TVs, are currently unavailable at the moment, but Hulu claims "will be supported soon." To learn more, click here. 
► Business Insider via Hulu
Follow us on Flipboard, Google News, or Apple News