Your iPhone will freeze if someone sends you this text message
A new text bug is hitting Apple devices (again).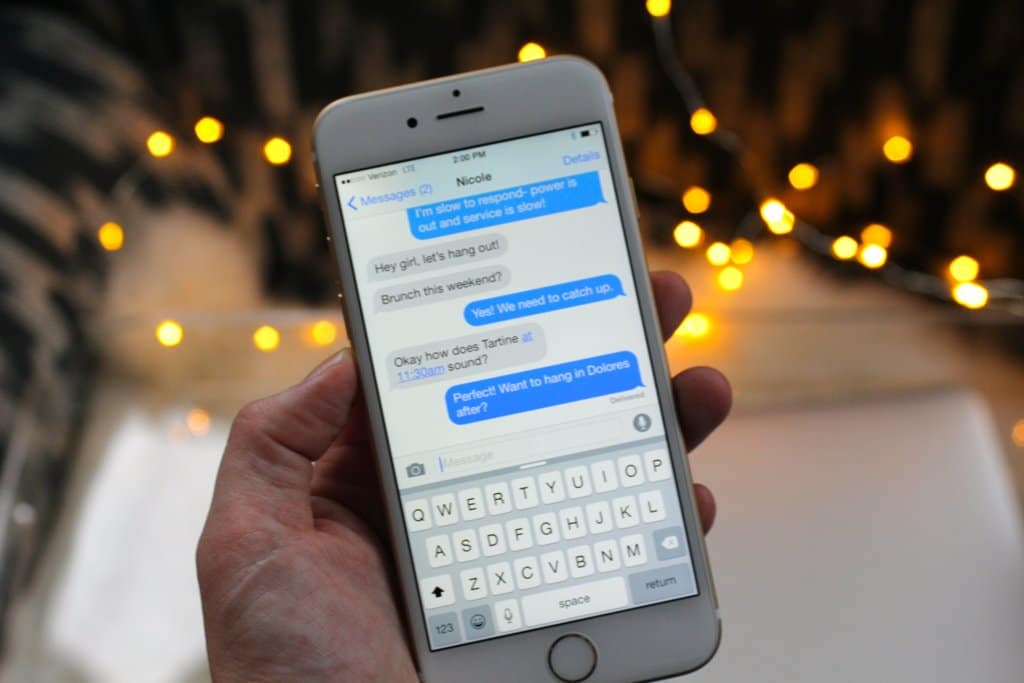 Remember when you could send and receive a prank text message or email without being malicious? My friends and I were in a constant loop of scary, funny, and inappropriate pictures and videos when we are in high school. Now, you can't open anything that vaguely resembles a suspicious message or link.
Users have been reporting that a link sent from iOS and macOS is crashing devices. If this sounds familiar, it is, as Apple is notorious for being vulnerable to similar bugs and viruses. The last time we saw a bug like this was in 2015 with Effective Bug. This time around, this specific bug is being named "chiOS" to mimic the word chaos. As clever, or corny, as this name is the bug is nothing to take lightly. The bug won't permanently damage your phone, but it is a nuisance to deal with as there is only one known way to delete the bug from your device.
Like other Apple exploits in the past, the bug looks like a simple line of text or a link. With chiOS, the link seems similar to a valid GitHub link. Once the link is clicked on, it will affect the user and sender of the link. The link redirects the reader to a page stored on GitHub, and the page makes your phone go through a long string of information, which overloads the system. Specifically, for iOS devices, sending the link will cause the recipient's messages app to freeze, crash, and delete messages. On macOS, Safari or Messages apps will slow down to unusable speeds and eventually becomes unresponsive.
This is the actual link: https://iabem97.github.io/chaiOS
https://twitter.com/cheesecakeufo/status/953401511429726210?ref_src=twsrc%5Etfw&ref_url=https%3A%2F%2Fwww.buzzfeed.com%2Fnicolenguyen%2Fchaios-imessage-bug
There is no reason, yet, as to why this link is causing problems. It could be the way the link is coded or something deep within the page that the link leads. This bug won't cause your device to crash or damage itself permanently, but it is a pain in the ass. The only way to remove the bug from your device is to remove the conversation or message thread from your device directly. Once you delete the message, then your device will reset to normal. We recommend that you restart your device once you remove the bugged link, just to be safe.
Have you ever received a message or link that crashed your device? Was it sent by a friend or an unknown sender? Let us hear your stories below!
Follow us on Flipboard, Google News, or Apple News