It seems that the AI in the Tesla Model 3 is no match for a grandmaster of chess
But you'll probably still get smacked by the AI, let's be honest.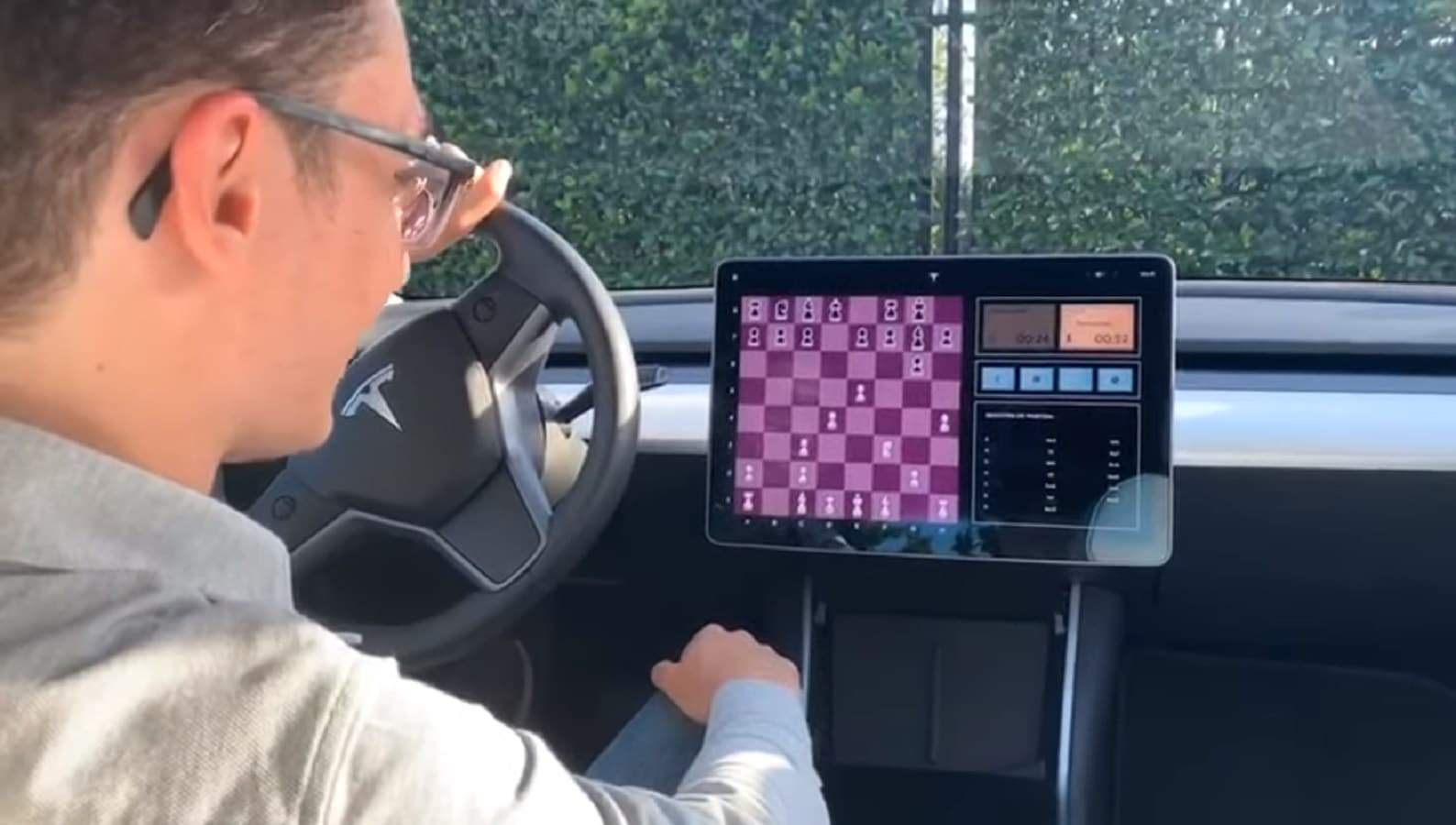 Last month, Tesla added chess to the list of games that owners could play on the Arcade app on the in-dash control center. It was only a matter of time before one of the chess grandmasters decided to test out how good the AI running the onboard chess game was, and thankfully for us, they recorded it.
Spoiler alert: The Tesla Model 3 doesn't do so well.
Watch the best chess player in the US spank a Tesla 3
It's not every day you get to play a chess grandmaster, and Fabiano Caruana is no ordinary grandmaster.
Currently, he's the top player in the US, and ranked No. 2 worldwide, only behind Magnus Carlsen. In the video which was posted yesterday, Caruana spanks the Model 3 at chess in less than five minutes. What's more, he provides running commentary the whole time, so that time could have been far shorter.
To be fair to the Model 3, it's not like it's packing one of the best chips in the world, with some deep artificial intelligence backing it. Err… maybe it is, but then again all of those smarts are pointed at making it drive, not knowing about the Four Knights Game. Caruana even gives it some props at the end of the video, saying it's "challenging."
What do you think? Have you played any chess in a Tesla? Was it difficult? Let us know down below in the comments or carry the discussion over to our Twitter or Facebook.
Editors' Recommendations: