Minecraft Earth sounds like it's going to be an AR game changer
I can't wait to hide from Enderman in the real world.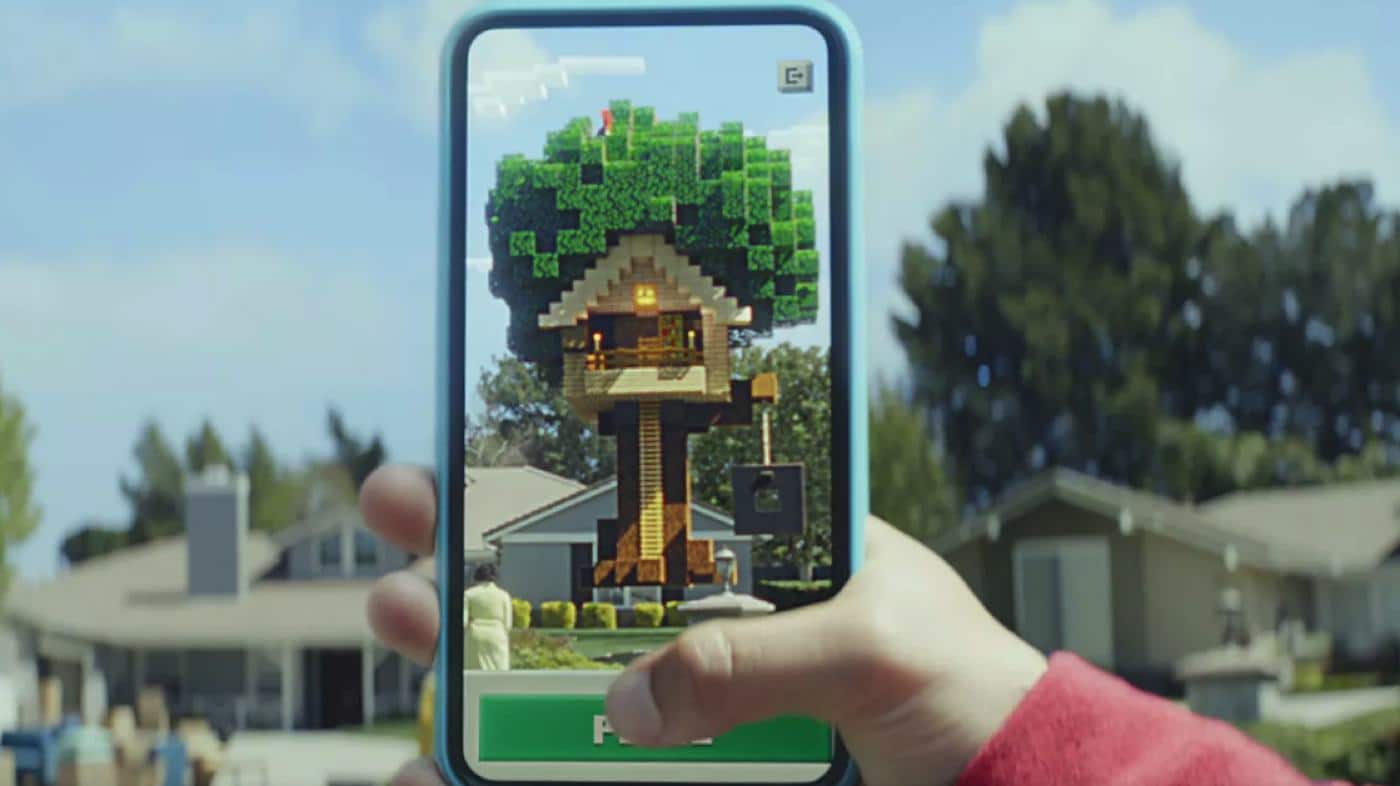 What if you could play Minecraft, but in the real world instead of just on your computer screen? That'd be awesome, right? Microsoft thinks so too and has been busy building a new Augmented Reality version of Minecraft for mobile devices, Minecraft Earth.
Imagine bringing your Minecraft creations into the real world, for your friends to see put in real life places like your local park. That'd turn the AR experience from a single-player experience to an instantly multiplayer one. The real world would be your Minecraft server, with the ability to create whatever your imagination could think of.
Minecraft Earth proposes to completely break the dogma that has lived with us in computing since the beginning: this idea of a single person that holds a single device to create a single experience
To give you a better sense of what we're talking about, this promotional image sums up Minecraft Earth in a nutshell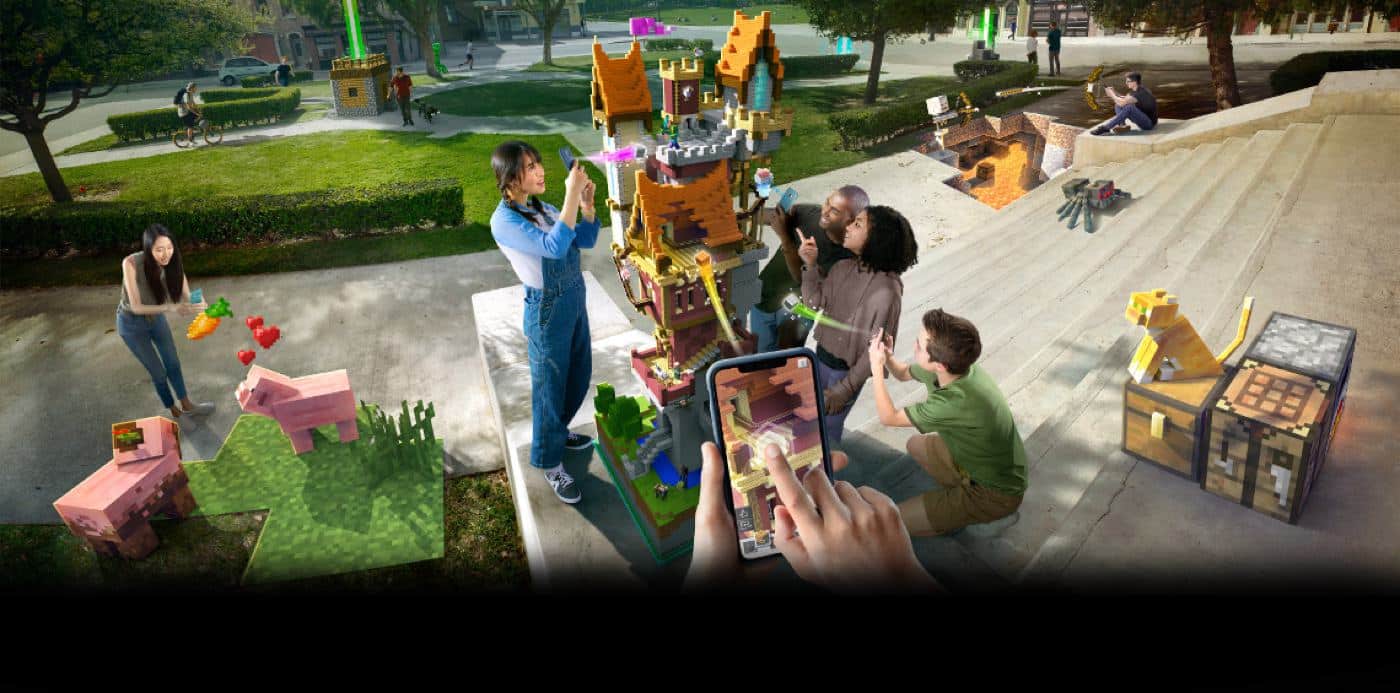 Built on the Bedrock engine, it's not a direct port of Minecraft into the real world, more of a reimagining to work with the real world instead of a virtual one. The go-out-and-collect resource loop from Pokemon Go has been added, so you'll get some exercise while you play.
The team at Microsoft says that the "entire planet" has been covered in Minecraft. Using OpenStreetMap, they meticulously worked out where the best places on our planet are to place Minecraft adventures to explore. Those could range from an experience close to Minecraft's "creative mode" to a more survival-orientated "you might lose everything if you die" type.
What's really cool in Minecraft Earth is that if you have friends playing (and stood in the same location), you can all see the same world through your mobile devices. That's not hyperbole, Microsoft has some pretty darn clever mathematics going on so that all players will see exactly the same blocks, in exactly the same location in real-world space.
If you want to play (and really, who doesn't?) Microsoft says there will be a closed beta this summer. The company hasn't said which countries will be included but maybe we'll find out at Apple's WWDC.
Have any thoughts on this? Does Minecraft Earth look exciting to you? Let us know down below in the comments or carry the discussion over to our Twitter or Facebook.
Editors' Recommendations:
Follow us on Flipboard, Google News, or Apple News