Apple's annual Worldwide Developers Conference is coming, here's what to expect
Let's see what Apple has in store.
Apple's annual development conference is less than a month away now, and a huge exclusive scoop from Bloomberg has the rundown of what Apple is expected to release.
Updates to the operating systems powering the iPhone, iPad, Mac, Apple Watch and Apple TV are all coming. Also included, updates to core apps like iMessage, Reminders, and Maps, and new standalone apps for Apple Watch and enhancements to the health tracking capabilities of Apple devices.
Going back to the iPhone launch in 2007, Apple has refreshed its mobile operating systems yearly. This year is no exception, some with bigger changes than others. For example, the App Store is planned to come to the Apple Watch, making it not need an iPhone to install apps. That should make it easier for third-party developers to launch apps for the device, while shoring up Apple's position as the best wearable on the market.
We'll have to wait until June 3 to see how much of this list comes to fruition, but until then, here are the software features that Apple is apparently planning to reveal at WWDC 2019:
What's coming to iOS 13
The yearly refresh of iOS, codenamed "Yukon," is getting a pretty big overhaul. Some of these were supposed to arrive last year and were delayed, probably for quality control reasons. As always, Apple promises to speed up the device and reduce bugs. Hopefully, that means no device slowdowns on older devices.
The UI will get tweaked, with things like a new animation when launching multitasking or closing apps, and the widgets will look cleaner. The system-wide dark mode is coming, enabled in Control Center to turn the usual UI into a black and gray heavy palette.
SwiftKey fans will love the new swipeable keyboard – assuming it makes it to production. It's currently only testing internally right now so might stay as an employee perk.
Apple's also testing a system to let you use your iPad as a second screen for your Mac
, including the ability to use it as a drawing tablet with an Apple Pencil
. Feels like a good use for those expensive "supposedly-a-laptop-replacement" iPad Pros, right?
The Reminders app is getting an overhaul to compete with the popular to-do apps on the App Store
It's about time Apple did something about this tool, most of the reason people use third-party apps in the first place is the barebones functionality at present. Now it will have a four-part main screen, with: tasks to be done today, all tasks, scheduled tasks, and flagged tasks. While it's not quite the nesting of some of the competition, it's a start.
Screen Time will get a new trick – letting parents limit who their kids can or cannot contact at specified times. Want it so your kids can only contact you for emergencies during school hours? How about making nobody contactable after bedtime? You'll be able to do that soon if Bloomberg's sources are correct.
Apple Books will get a refresh, with a new progress tracker and a rewards system. Will it make you read your ever-growing eBook library? Maybe if it reminded you to put Twitter down and read a book for your mental health, that'd be an update worth having.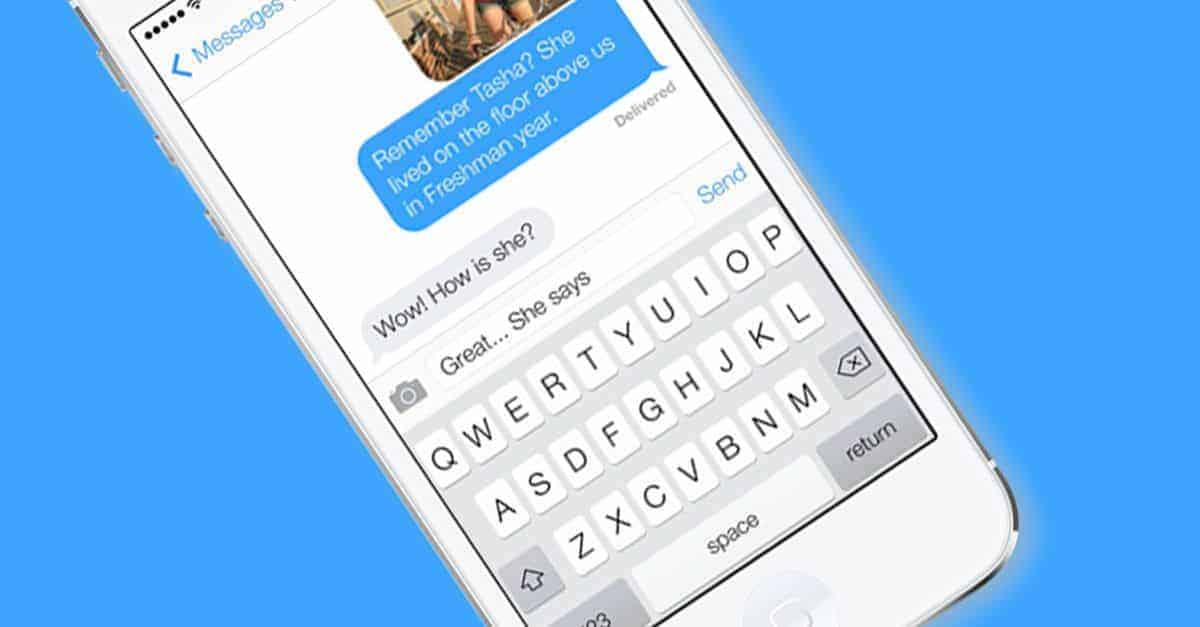 iMessage is supposed to get the ability to set a profile picture, display name, and also control who can see it. Plus a dedicated menu for sticker versions of Animojis and Memojis, because that's what everyone really wants, isn't it, Apple? Steve Jobs is turning over in his grave, but at least you can send an animated version of that now.
Maps is getting easier ways to set frequent locations, making it actually usable vs the competition. Will the redesigned Maps fix everything that was wrong with the last version? Here's hoping.
The built-in Mail app will get muting for individual threads, more blocking options, and better folder management. Not sure who uses this anyway once they install Office, but it's a welcome trio of updates.
HomePods are reportedly going to get multi-user voice recognition, similar to how Google Home devices already work.
Find my Friends and Find my iPhone are being combined, we don't know what it'll be called but it's called "GreenTorch" internally. There's also talk of a Tile-like Bluetooth tracker for your non-Apple stuff (or important things like your kids).
A downloads manager for Safari is being tested, finally bringing file downloads on Safari into the new millennium. I mean, putting all downloads into a single location by default just makes sense, no?
New tricks for macOS 10.15
With the rest of improvements to macOS, the biggest is by far the ability to port iPad apps to work on Apple's desktops and laptops. Apple calls the tech behind this "Marzipan," which lets developers write code once, so their apps can be run on both iPad or macOS. Expect an influx of apps to the App Store once this arrives.
Apple is also reportedly working on bringing iPhone apps to macOS, in a similar way, scheduled for release next year. It makes perfect sense, when you think there are just over 2 million iOS apps in the App Store, and a fraction of that amount on the Mac App Store. Making things easier for developers to get their apps into both stores should translate to more revenue for Apple.
Eventually, Apple is aiming for convergence, so iPhone, iPad and macOS apps will be one package that can run on any Apple device. Will the App Stores get merged at that time? Probably, although that might confuse some users.
The iPad podcast app will make an appearance on the macOS App Store, as will a redesigned Apple Music app. This probably heralds the phase-out of iTunes as the main place to purchase content.
Other things coming to macOS include Screen Time, stickers for the Messages app, the newly revamped Reminders app, the Apple Books upgrades, and integration with the Siri Shortcuts app (which will only work with Marzipan-ported iPad apps to begin with).
watchOS 6 brings the noise
Apple has supposedly decided to put the App Store directly onto the Apple Watch. That means you can download apps whenever, wherever, without needing the Watch companion app on your iPhone.
Check out this list of things reportedly coming to the watch:
Voice Memos are also coming to your wrist, fulfilling all your Dick Tracy fantasies.
Animojis and Memoji stickers are also coming to the wrist-mounted platform, although they'll need an iPhone to sync from.
Two new health apps for women are coming, "Dose" for pill reminders and "Cycles" for menstrual cycles.
Apple Books will come to the Apple Watch, so you can listen to audiobooks from your wrist, as will a Calculator app (finally).
More watch face "Complications" are also coming, to accompany the new apps that Apple is planning to bring, as well. Those include the status of audio books, hearing aid battery life, and things like external noise levels or rain data.
Apple is also reportedly working on new watch faces, a "Gradient" face that makes a gradient from user-chosen colors, at least two "X-Large" faces to show jumbo numbers, a "California" face that looks like a classic analog watch, a redesigned "Solar Analog" face that resembles a sundial, and a new "Infograph Subdial" which you can add complication views like the stock market or weather.
That's a whole lotta Apple apps coming in about a month, it'll be interesting to see how many of them get delayed or shelved in the meantime.
What do you think? Excited to see some of these updates and features come to your favorite Apple products? Let us know down below in the comments or carry the discussion over to our Twitter or Facebook.
Editors' Recommendations:
Follow us on Flipboard, Google News, or Apple News