Mixer is partnering with Cybersmile to create the Unawareness Movement
Anything to help with bullying is a win in my book.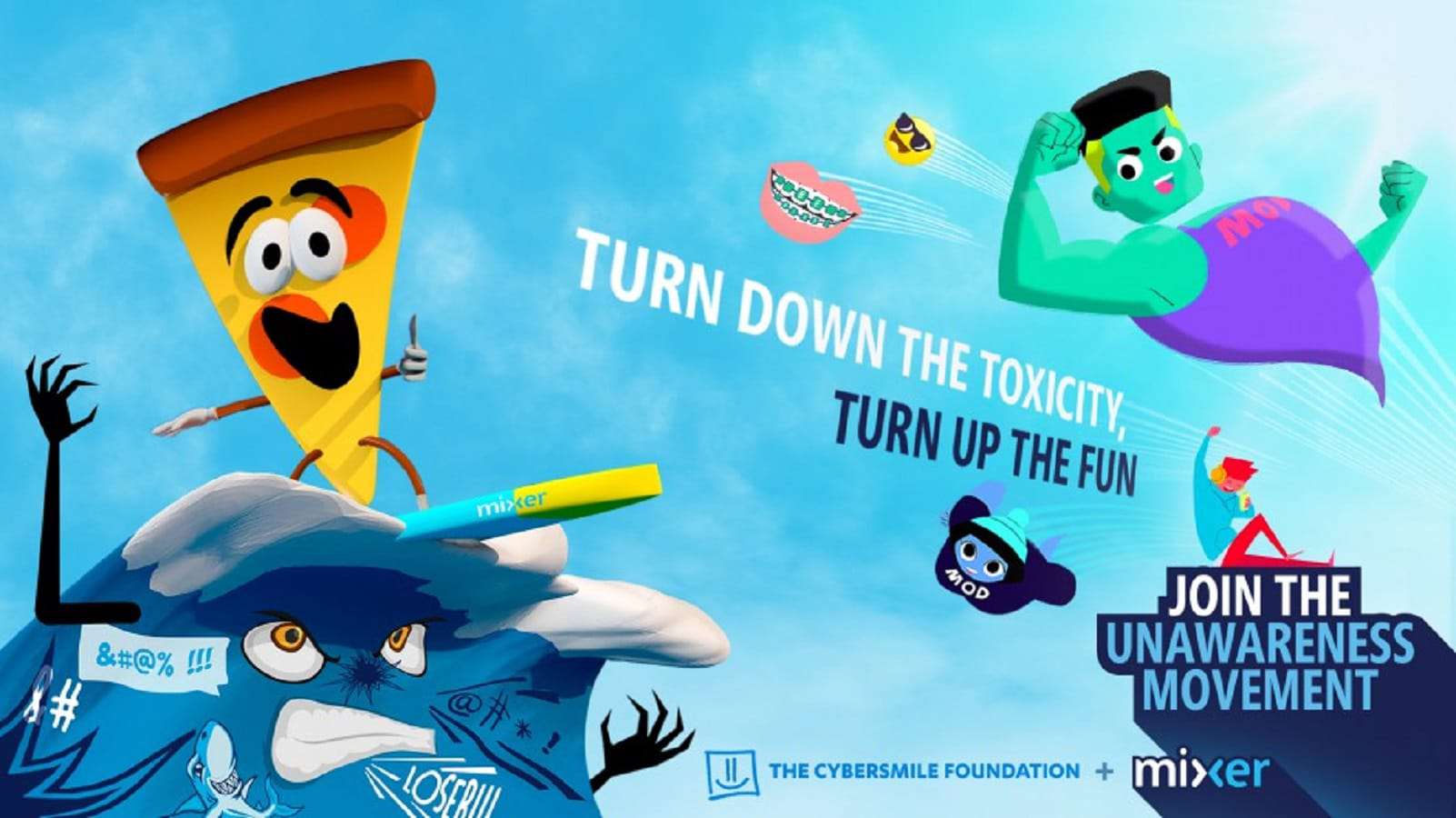 Mixer has made it their goal to be the streaming platform dedicated to being positive and welcoming. With the company's recent season 2 announcement, what else is the company doing to promote positivity while addressing bullying and toxicity?
Enter the Unawareness movement.
The Unawareness Movement is going to add features to Mixer streams to help combat bullying and toxicity with tools and various automod features. Streamers will now be able to mute users that violate their rules or are creating a toxic environment. These users can be suspended for the length of the stream, so after they overstep the boundaries, they are in a time out of sorts for the rest of the stream.
Mixer's CATbot is also changing to accommodate streamers.
Formerly, CATbot had settings to range from moderately aggressive automoderation to very aggressive options. Now, users can select a low option that will enforce the minimum or the terms and service of Mixer. This low option will be replacing the "off" setting so that there is a level of uniform quality across Mixer as a platform.
From April 4th to the 30th, Mixer will be rolling out some premium skins and icons that users can purchase with Mixer Embers, the premium purchasable currency on the Mixer platform. These purchases, as well as special Skill purchases, will go 100% to Cybersmile. They will be using those proceeds for the Cybersmile Assistant, which is an AI smart assistant that can identify and support people that are targeted by cyberbullying and abuse online.
These moves make me feel better as a parent, knowing that if my son were to use Mixer, their goal is to stop trolls and toxicity before it even starts.
You may be a little wary of using a streaming service that is owned by Microsoft, but no one can deny that Mixer and the Unawareness Movement are trying to make streaming a better and safer place for everyone involved.
You can learn more about Cybersmile by clicking this link.
What do you think? Are you happy to see Mixer doing this? Let us know down below in the comments or carry the discussion over to our Twitter or Facebook.
Editors' Recommendations:
Follow us on Flipboard, Google News, or Apple News