More leaked OnePlus 6 photos have emerged online
One + six = countless rumors.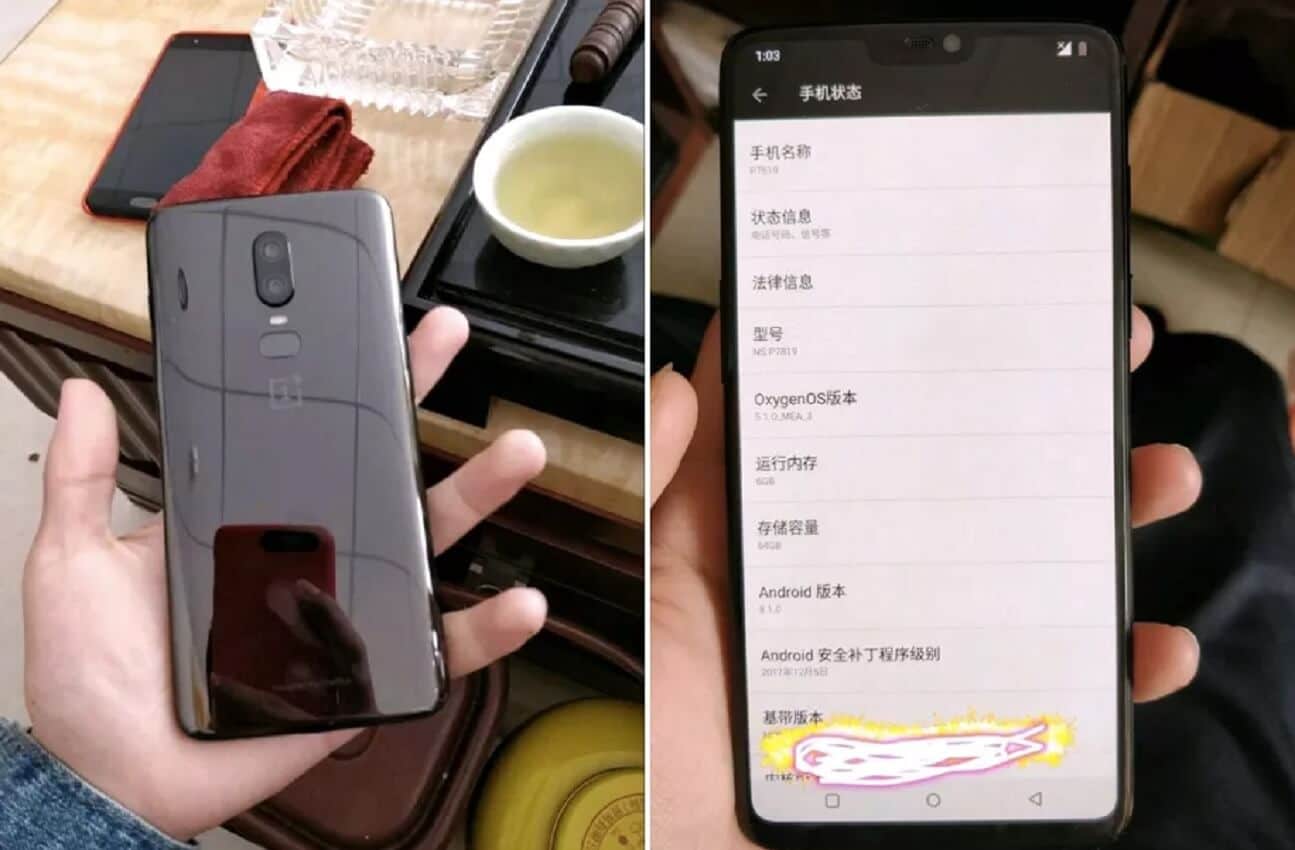 Ok, so, honestly, there have been so many leaks and rumors for the OnePlus 6 that it is getting difficult to keep up with them all.
In the latest round of leaks, two new images of the phone have shown up on ITHome, and they look, well, they look pretty good and more official than some of the other leaked photos that have emerged in the past weeks.
The images show a notch design similar to the iPhone X, which has been expected for a while now. There is also a dual-camera on the back, with a fingerprint sensor located right below the camera. While it's tough to really tell from the image, the back looks to be glass (like the iPhone X) and while this could indicate wireless charging, it is not a direct indication that it will offer that.
The image of the screen is in Chinese, but according to past information, the OnePlus 6 will include a powerful Snapdragon 845 Snapdragon, 8GB of ram, and up to 256GBs of storage. The screen is reportedly a 6″ screen and the camera on the back will feature a 20-megapixel lens, as well as a 16-megapixel lens.
There are quite a few rumors and leaked images that have surfaced, and all of them should be looked at with a skeptical eye. Luckily, we will not have to wait much longer, as OnePlus will be hosting their launch event on May 16th in London.
Follow us on Flipboard, Google News, or Apple News