N64 games like Legend of Zelda on the Switch look and feel like an absolute dumpster fire
Input lag in The Legend of Zelda: Ocarina of Time is ridiculous on the Switch.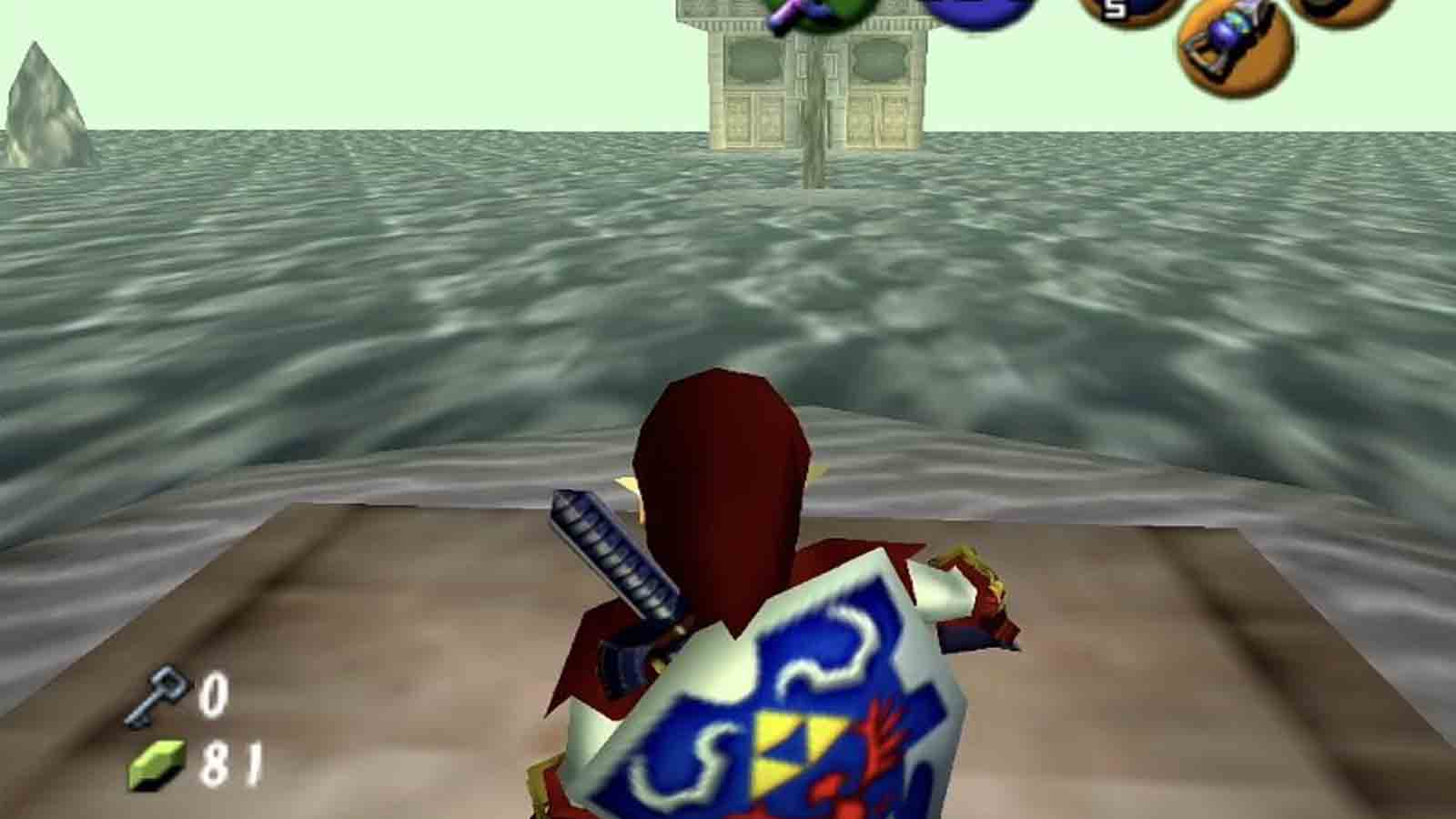 After milking the Switch for more than four years, Nintendo is finally offering an upgraded version of the Nintendo Switch Online subscription. This expansion brings a bunch of Nintendo 64 and Sega Genesis to the Switch for the first time. But some users are experiencing so much input lag on some games that they are nearly unplayable.
The input lag was first brought to my attention by Twitter user Toufool. They discovered that when trying to move around in the classic N64 game The Legend of Zelda: Ocarina of Time, there was a ridiculous amount of input lag.
Showing off the issues they found, Toufool gave us a quick demonstration of the type of experience we could expect from this game on the Switch. Just this small example of Link doing a quick backflip shows that there is a ridiculous amount of input lag.
It looks like there's about a half a second delay from when you press a button on the controller to when that action actually happens. This may not seem like a huge deal, but it can be extremely frustrating in games like Ocarina of Time that require a decent amount of reaction time and quickness to master.
READ MORE: The Legend of Zelda: Breath of the Wild sequel has been delayed
Of course, there's always an inherent amount of input lag when playing any game, but in this case, it seems much worse on the Switch than on the original N64 version of the game. That slow-motion side-by-side video shows the input lag on the Switch compared to the original game, and the Switch version is much worse.
Input lag isn't the only problem with some N64 games on the Switch
It also seems like there are some issues with the graphical performance of the game. This side-by-side image shows water in Ocarina of Time on the N64, Wii Virtual Console, and Switch.
Both the Wii VC and Switch versions seem dumbed down in terms of graphics, but the Switch version looks absolutely terrible. It's amazing that Nintendo couldn't figure out a way to make a 30-year-old game's graphics look good on a new console.
So far, it only seems to be Ocarina of Time that has this serious of an issue. Many people are enjoying other games like Super Mario 64 and Mario Kart. Also, surprisingly, there are very few complaints about the Sega Genesis games.
Still, it's super frustrating to pay $50 for a service from Nintendo offering 30-year-old games that don't even run very well on the Switch. Hopefully, this gets fixed pretty soon.
Have any thoughts on this? Let us know down below in the comments or carry the discussion over to our Twitter or Facebook.
Editors' Recommendations:
Just a heads up, if you buy something through our links, we may get a small share of the sale. It's one of the ways we keep the lights on here. Click here for more.
Follow us on Flipboard, Google News, or Apple News