Oculus has started shipping both the Quest and Rift S VR headsets
They are more reality than virtual now.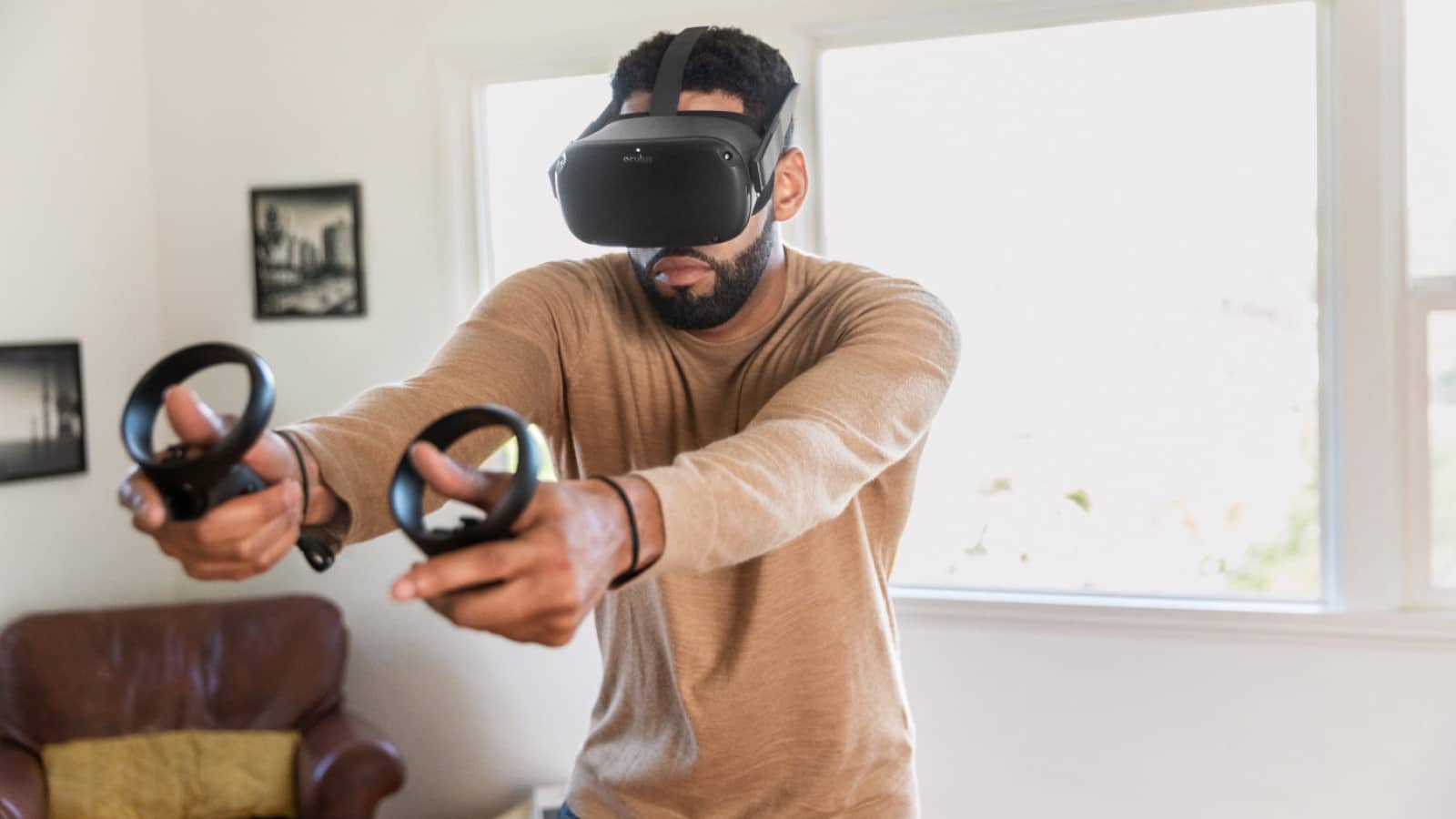 Oculus is often credited with bringing VR to the masses, and the latest duo of headsets from the company continues that legacy. Today, the Oculus Quest and Oculus Rift S started shipping out to customers who pre-ordered. Both headsets cost $399.
The price isn't the only similarity between the two headsets. Both come with the same Oculus Touch controllers, which can be tracked by the headset to translate your flailing into in-game actions. They also both feature inside-out tracking, which means that you don't need to have annoying base stations or sensors scattered around your room to get that sweet room-scale VR experience.
On the software side of things, both pull from the Oculus store, although the standalone Oculus Quest will have a smaller list of available titles due to the constraints of the lower processing power it has. The Quest still has 50 titles available at launch though, so there's a good selection.
Oculus Quest
First announced way back in September of 2018 at Oculus Connect 5, the Oculus Quest is the company's first completely stand-alone headset. That means you don't need a PC to power it, which might be just what VR needs to push into more households.
The use-anywhere headset has the potential to be the Gameboy of VR, bringing VR experiences to more people than ever before.
Oculus Rift S
The Rift S is an upgrade of Oculus' first headset, the Rift. While it's arguably improved, it's still very similar to the original headset. That's not a bad thing, although, after three years of development, the main difference is the price. The original Rift + Controllers was ~$800, so a 50% reduction in price while improving features is no nothing to shake your head at.
Really, the biggest improvement is that it no longer relies on external sensors for room-scale VR. It'll still need a fairly hefty PC to run smoothly, so check the requirements before you order.
If you want to escape into a virtual world (or just watch VR Netflix), the Oculus Quest and Rift S are available to buy via oculus.com and retail partners including Amazon, Best Buy, Newegg, Walmart, and GameStop in the US; Currys PC World, FNAC, MediaMarkt, and more in the EU and UK; and Amazon in Japan.
What do you think? Interested in one of the new Oculus headsets? Let us know down below in the comments or carry the discussion over to our Twitter or Facebook.
Editors' Recommendations:
Follow us on Flipboard, Google News, or Apple News