Facebook announces the $399 Oculus Quest, no high-end computer required
VR gaming is becoming a reality.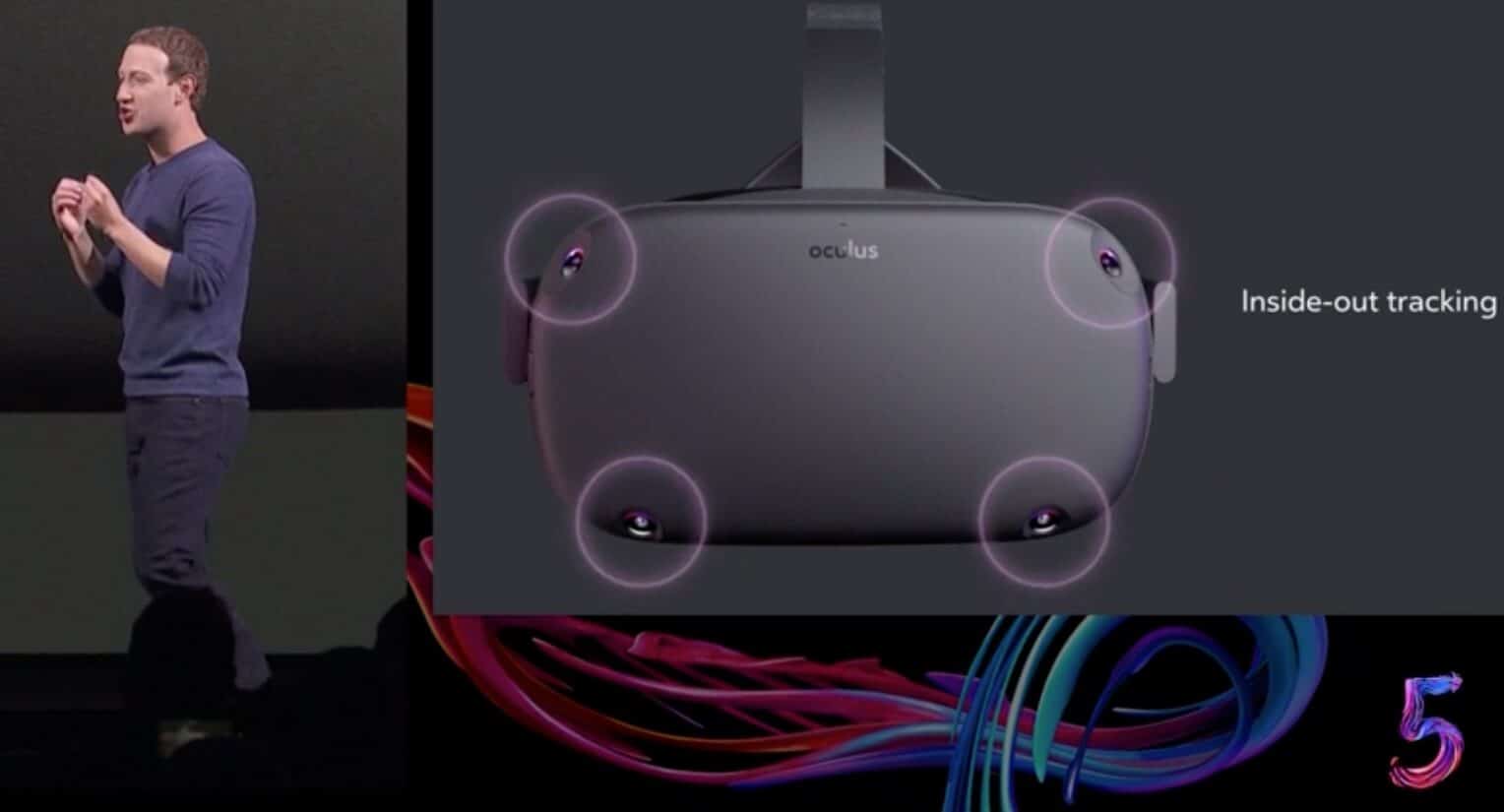 Facebook CEO Mark Zuckerberg has introduced the Oculus Quest. Priced at $399, the VR headset is expected to launch in Spring 2019.
Based on Facebook's "Santa Cruz" prototype headset, the stand-alone Oculus Quest uses existing software and looks to improve the portability and range of motion tracking for VP experiences.
As with the Oculus Go, the Oculus Quest doesn't require a computer, cell phone, or external tracking sensors. It also offers 1,600 by 1,440 per eye display resolution, has built-in audio, and 64GB of storage. New on this headset is a feature called "inside-out tracking." With this, the Oculus headset can determine when the user stands, crouches, or leans.
Take a look at the Oculus Quest
The Oculus Quest also features two handset controllers like the Oculus Rift; both can be tracked in real-time by the headset's sensors.
According to Zuckerberg, who made the Oculus Quest announcement during the Oculus Connect 5 keynote, said the headset completes the first generation of Oculus products. In doing so, it offers an option between the entry-level Oculus Go and the Oculus Rift, which is run by a computer for superior graphics.
Under the hood with the Quest
The brand-new system will have more than 50 titles available at launch, with more coming throughout the year. While not much is known regarding which titles (both new and old) will be available, hower, CNET does report a three-part Star Wars series, titled Vader Immortal, is in the works.
I'm surprised Facebook announced the Oculus Quest at least six months before it's expected to arrive in stores. That's a long lead time for technology products and perhaps a lifetime for VR headsets. Also, missing the all-important 2018 holiday shopping season could be a cause for concern.
Are you planning on buying an Oculus Quest next year? Let us know your thoughts below. 
Editors' Recommendations:
Follow us on Flipboard, Google News, or Apple News