The new Snapdragon chip will give Google Wear devices 30 days of battery in low-power mode
The 3100 will integrate with Google's Wear OS and features three new "personalized experiences."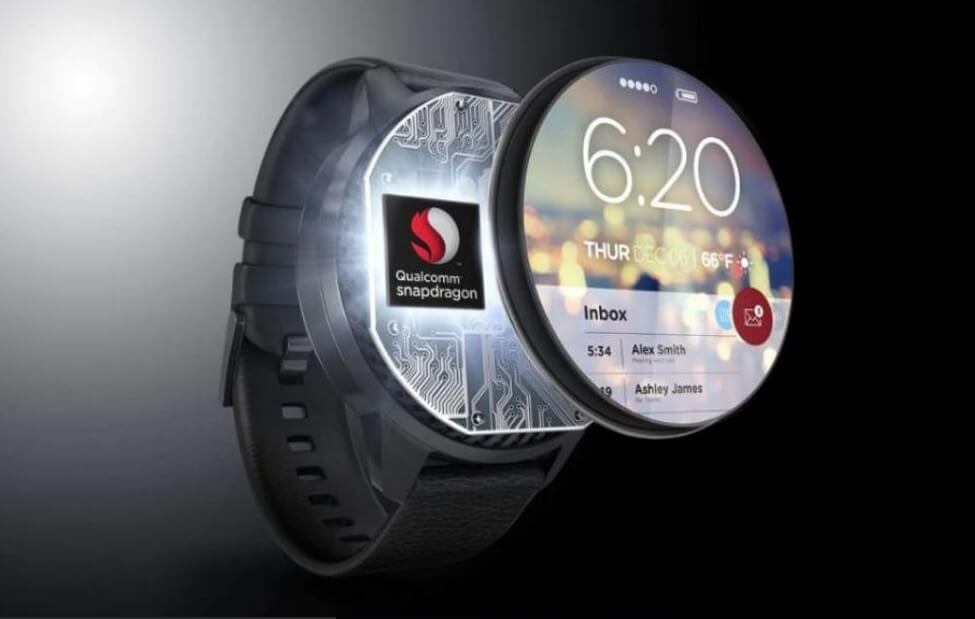 Qualcomm's Snapdragon Wear 3100 architecture for Google Wear devices promises longer battery life and always-ready performance. The first devices with the chip should launch this fall, according to Engadget. 
Regarding hardware, the previous Snapdragon 2100 offered a single A7 CPU and a digital signal processor (DSP). By contrast, the 3100 includes four A7 CPUs, a DSP, and the "ultra-low-power co-processor."
The 3100 will integrate with Google's Wear OS and features three new "personalized experiences." These experiences will include an enhanced-ambient mode that mimics an actual face watch by implementing a moving second hand, while also improving brightness and color options.
There's also a traditional-watch mode that kicks on when your device is running out of battery. With a full charge, this mode can operate for up to 30 days between charges.
Finally, there's going to be a new sports experience that promises up to 15 hours of GPS and heart-rate tracking. It's easy to miss a day every now and then when dealing with smartwatches, so this should hopefully get users a little bit of leeway. The dedicated sports mode will give you the aforementioned tracking features in-between normal sessions with the watch. It also looks like Qualcomm will be announcing some sort of partner to promote the feature in a future update.
The first two personalized experiences will be available on the first wearable devices that support the 3100. The last one will arrive through a software update.
Already, Fossil Group, Louis Vuitton, and Montblanc have announced they'll be launching products using the Snapdragon Wear 3100. These products should arrive for the holiday shopping season. Others should follow in the coming months.
Hopefully, I have a chance to test one of the new devices very soon.
Will you be buying a new Google Wear device this fall? Let us know below. 
In other tech news: