Double Fine smashes the 80s and a nuclear apocalypse together in RAD
This looks… rad.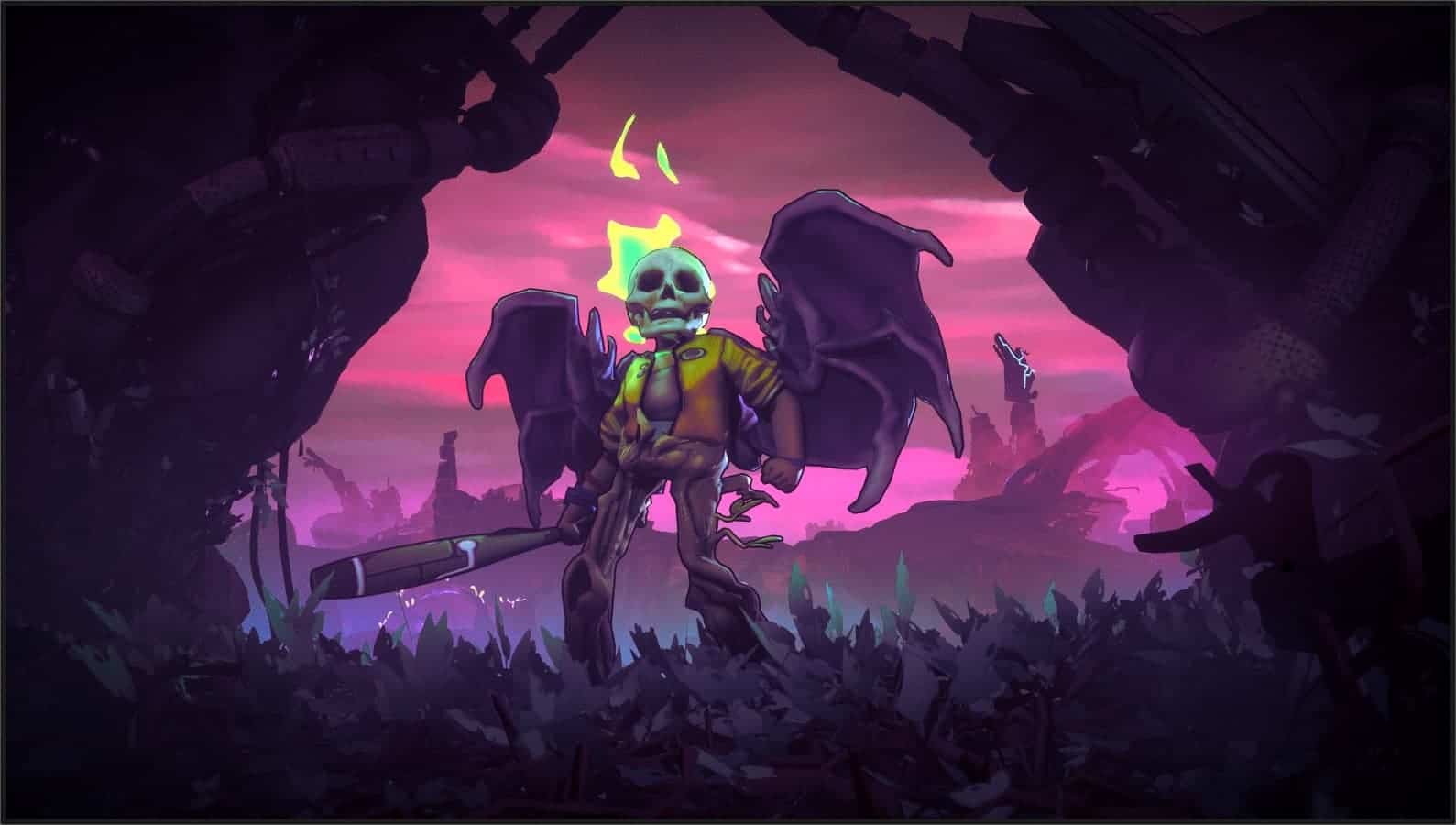 If you've been craving a post-apocalyptic, top-down roguelite action game where the 80s are viewed as a hallowed era in the history of civilization, look no further because Double Fine is working on exactly that game with RAD.
Check out the latest trailer first, then let's talk about the gameplay shown off during the Nintendo Treehouse E3 stream.
RAD trailer from E3 2019
RAD is a top-down, action roguelite where you play as a kid selected to purify the wastelands. After a mutation ritual featuring a keytar-playing priest wearing what appears to be a post-apocalyptic version of the Judgement armor, you grab your baseball bat and go to town.
Well, you leave town. Town is actually a persistent hub you can visit during your run. You know what I meant.
While you start with just a melee attack, a dodge roll, and a jump, your abilities start changing pretty quickly
Defeating enemies fills a radiation bar and every time the bar fills completely, you get a new, random mutation. In the Nintendo Treehouse stream, the first mutation was "Fire Arm," a glorious pun of a mutation that gives you a flaming arm that enables ranged fireballs.
Later they developed tree legs that let them walk safely over flaming ground hazards. Every mutation changes gameplay in a dramatic way and they all come with cosmetic alterations, too, showing your character becoming less and less human in the self-sacrificing quest to save the world.
RAD also features some interesting design decisions that made me go, "Hmm" and wonder why other games haven't done them
For instance, you leave a green trail behind you at all times, which thematically is a mark of the world growing in your wake, but it has mechanical importance for several reasons: Your permanent trail not only marks all of the places you've been in the procedurally generated world, but you run faster on it, making backtracking easier. Rad! Sorry, I couldn't resist.
There are plenty of great details like that in RAD that make me optimistic for the final game and not all of them are mechanical. Another one I really like is that on the pause menu, the game's thumping, synth-heavy 45-track-long soundtrack gets all warped, like it's being played back from a VHS tape that's been well-loved. 80s kids will remember…
I'm excited for all things Double Fine and if you are too, you can find RAD on Nintendo Switch, PS4, Xbox One, and PC on August 20th.
Since it's a Bandai Namco-published game, if you pre-order you get a few choice cosmetics, including Pac-Man and Dig Dug apparel and an "Arcade Bat" that makes classic coin-op era sounds when you hit enemies. Neat!
What do you think? Interested in playing RAD? Let us know down below in the comments or carry the discussion over to our Twitter or Facebook.
Editors' Recommendations:
Follow us on Flipboard, Google News, or Apple News