Yooka-Laylee and the Impossible Lair completely transforms the game into a new experience
So. Many. Layers.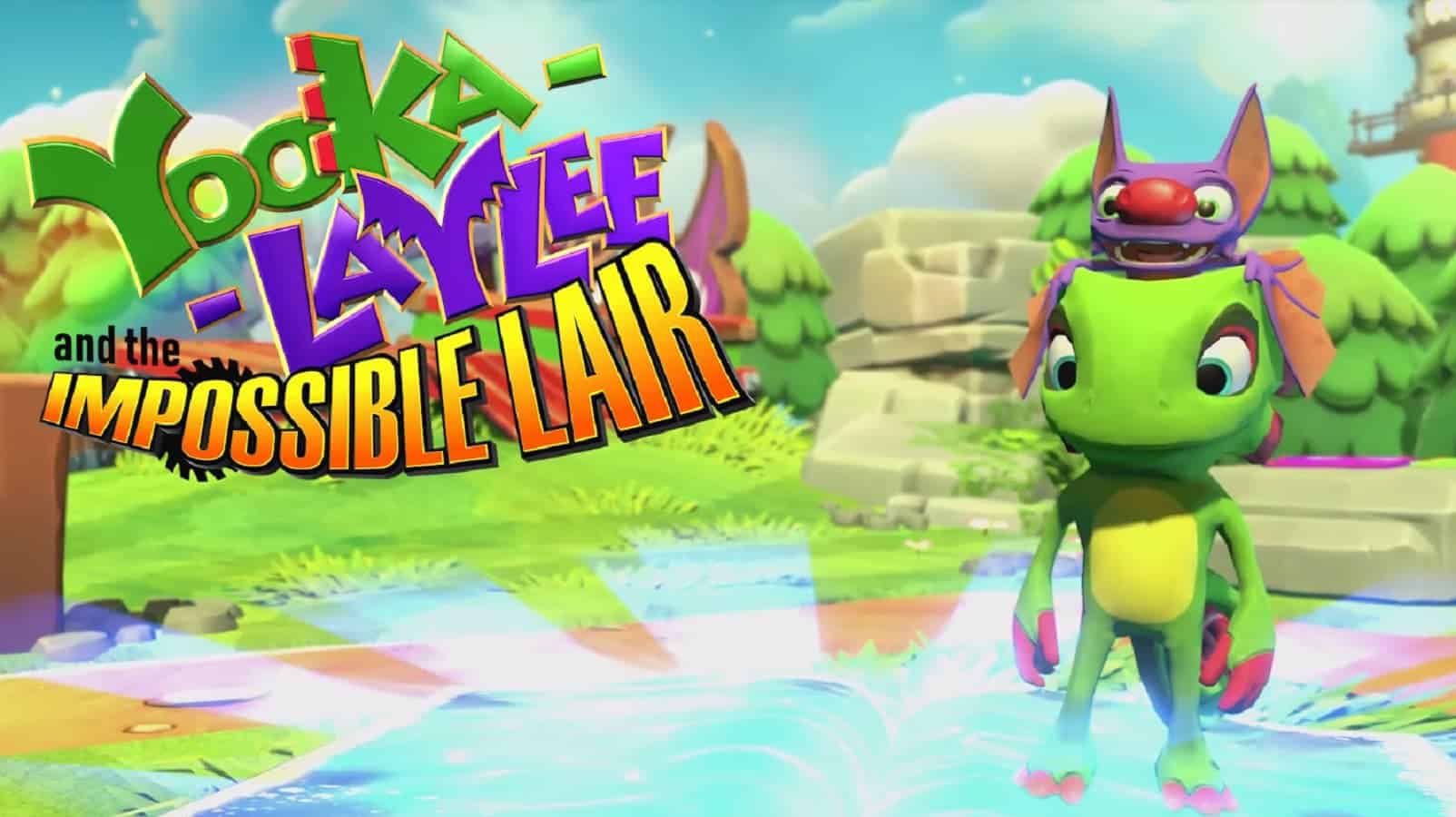 If you know Yooka-Laylee, you know that it's a game inspired by Banjo-Kazooie, a 3D action platformer about cute animals exploring a vibrant, cartoon world.
You know the formula well from Mario, Sonic Adventure, Crash Bandicoot, Spyro, and more. The sequel, Yooka-Laylee and the Impossible Lair, goes back to the genre's roots and completely changes the formula to 2D.
The game was previewed on Nintendo's Treehouse livestream during E3 and here's what we learned.
First, check out the reveal trailer for Yooka-Laylee
Developed by Playtonic, Yooka-Laylee and the Impossible Lair is going to appeal to fans of Donkey Kong Country, Yoshi's Island, Mario, and more. It has all of the classic mechanics, like collectible coins, general currency pickups, checkpoints, and hidden area, but features a personality all its own.
For instance, you have no health, but if Yooka (the chameleon) gets hit, Laylee (the bat) flies around erratically and you only have a few seconds to pick her back up. Fail to do so and you lose your special moves for the rest of the level (or until you find a bell to bring her back), plus you get put into a one-more-hit-and-you-fail state!
All of that makes sense because the game gives you an absolutely wild principle from the get-go
From the very start of the game, you can try to beat the last level right away! See, Queen Phoebee has you on a mission to stop Capital Bee, who's built what he believes to be an Impossible Lair. You can dive right in if you want, but the lair is by far the most difficult level, all of the game's enemies and hazard types are in one place, it's several times as long as every other level, and there are no checkpoints whatsoever! Still, if you're a divinely talented masochist, you can do it!
If you can't, however, that's where the rest of the game comes in. Every level tasks you with finding a member of the Queen's Beettalion, with bizarre and wonderful names like Buzza Khan. Every bee that you save joins you when you decide to tackle the Impossible Lair, each one soaking up a single hit of damage or fall for you.
There are 48 bees to rescue, so you can gather quite a bit of help for this final level. I just love that you can enlist as much or as little help as you need and I honestly don't remember the last game I've played that lets you do that.
That would be enough of a hook for me, but Yooka-Laylee and the Impossible Lair actually has another, uh…layer to it
That layer comes in the form of a puzzle-heavy overworld map, described as a "mini adventure game." The preview showcased several interesting puzzles that harkened back to Legend of Zelda style spatial mechanics, key-and-door systems, and more.
That's still not all, however, which blows my mind. The game has over 20 levels, but every level has a transformed version. Some levels get flooded, others get flipped upside-down, and the developers teased plenty of other unexpected transformation types. I love it. Gimme that inverted castle style level design!
If you're looking forward to Yooka-Laylee and the Impossible Lair, with its platforming, puzzles, and puns, it's coming to Nintendo Switch, PS4, Xbox One, and PC sometime in 2019.
What do you think? Is this something you're interested in? Let us know down below in the comments or carry the discussion over to our Twitter or Facebook.
Editors' Recommendations:
Follow us on Flipboard, Google News, or Apple News