KnowTechie Roundtable: Which game reveal from E3 has you the most hype?
Yea, we have opinions. Big whoop, wanna fight about it?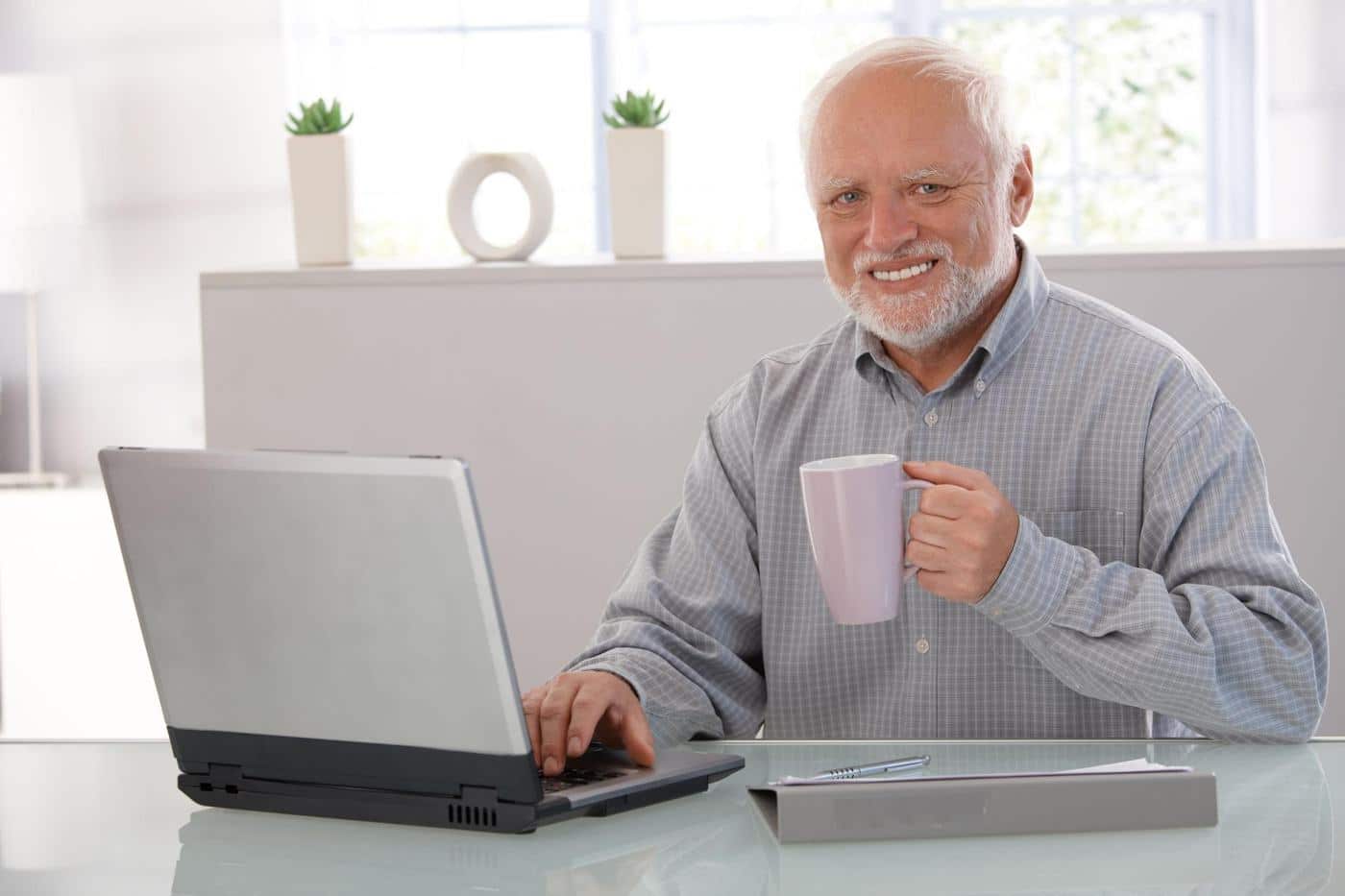 We're an opinionated bunch here at KnowTechie. In fact, the only thing we enjoy more than expressing our own opinions is shooting each other down with vociferous, unrestrained vitriol. As such, we've decided to launch a new weekly series, the KnowTechie Roundtable, to do just that.
Join us every Friday to dish (dish, bish) on our favorite topics in tech and gaming while hurling insults at one another but mostly Kevin.
So to kick things off, here's our first topic: Which Game Reveal From E3 Has You the Most Hype?
When it comes to video games, I consider myself a man of simple tastes. Give me an FPS with a bunch of awesome guns, some easy-to-follow missions, and the ability to ignore those missions entirely in order to commit unjustifiably brutal mass murder and I'm a happy camper.
Lucky for me, there's a little series called Borderlands that has combined all of those things with an awesome cast of characters (except Claptrap. Screw you, Claptrap).
I was introduced to Borderlands 2 about a year ago by my roommate (I haven't purchased a game system since N64 and rely solely on friends to keep my gaming interests alive). When I emerged from my room a month later looking like Mark Wahlberg in Shooter, I was fairly convinced that Borderlands was *the* game to fill the void in my soul that Left 4 Dead 2 left behind (Left Bhind?).
So when the trailer for Borderlands 3 dropped at E3 promising "A BILLION GUNS", I nearly doubled over from the hnnnggg pangs in my chest. I should probably get those checked out.
---
If you know anything about my penchant for AAA game titles, you know that it pretty much starts and stops with FIFA. While I usually only pick up the odd years, FIFA 2020 is bringing back street soccer in the form of its Volta mode.
This is a more intimate game mode, one that really challenges your ball handling skills and gives players a more casual approach to the game without worrying about yellow cards.
While PES2020 is focusing on riding Messi's coattails as he reaches the sunset of his career, FIFA remains a franchise that never feels second-tier. While it doesn't have a Banjo or Kazooie like certain button smashers, it does have the romanticism and challenges of playing the world's most beautiful game.
---
I loooove horror stuff, even if I'm a bit wimpy while I'm playing it (it took me several tries to finish Dead Space). Couple that with a Shiba Inu and the Rapture seemingly taking place in Tokyo, and you've got the latest from Resident Evil creator, Shinji Mikami.
Bethesda might have lost my love with its treatment of the Fallout series lately, but they're only the publisher here (thank fuck). Tango Gameworks is behind the wheel, and they've proven their horror chops with the Evil Within series. I can't wait to hide behind my gaming chair when things get super spooky.
I stick with my answer above, but can't forget a mention of Halo Infinite because fuck yeah, more Master Chief!
---
Man, I don't know. There were like a gazzalion new things announced this year and I have the attention span of 12-year old. I can't keep up with everything without having an anxiety attack. I swear, if it wasn't for this website, I would be completely oblivious as to what's going on in the gaming world.
So yea, I dunno, the only thing I could take away from E3 2019 was that new Zelda joint, the sequel to Breath of the Wild for the Nintendo Switch.
Nintendo was pretty stingy with the details, but they did confirm that the game was in development. As to when the game actually comes out, who the heck knows. Again, not much is known is about it. All I know, is I want to play the fuck out of it. Speaking of which, I'm still grinding it out with Thunderblight Ganon on BOTW. I should probably finish that.
Other than that, Jared put me on to that Blair Witch game that he wrote about earlier this week. That shit looks utterly terrifying. Like, poop your pants and throw your underwear in the trash sort of terrifying – but I'm all about it. Well, maybe not the pooping part.
---
Animal Crossing: New Horizons
I'm just here for Animal Crossing: New Horizons. Other games are cool, but I've been patiently waiting for a new AC title for years. The mobile version helped quench that thirst, but in the long run, it just made me thirstier for the real thing.
It's a shame that it is being delayed, but I (and many others) have waited a long time for this, what's a few more months in the grand scheme of things. It also gives me a chance to see these rumored new consoles from Nintendo, before I ultimately decide to buy both of them.
---
I'm a simple guy, I see Keanu Reeves, I click. Cyberpunk 2077 is a game I would pre-order without thinking twice (And no, not just because of Keanu Reeves at E3). I personally really enjoyed Cyberpunk 2020 (1998), the game was part of my childhood in a way so it only makes sense to get the new one.
Furthermore, Watch Dogs Legion is another game I've been impatiently waiting for because I really enjoyed the first two Watch Dog games. It's quite amusing that there is no set main character and you keep changing to a new character every time you permanently die.
Other than that, FIFA 2020 is probably another grab for me mainly because of the addition of FIFA Street.
---
I can't choose. I'm torn between Ghostwire: Tokyo and the Breath of the Wild sequel. Simultaneously I'm like, "We need fresh IPs and more women in leading roles!" and "Holy shit, a serious, grim, spooky Legend of Zelda made on the heels of Breath of the Wild." They're on different platforms and likely coming out at different times, so I guess I don't have to actually choose, but here we are.
Actually, I'm also looking forward to Avengers: A-Day. With Endgame and Infinity War both done, that'll be my Spring injection of all things Marvel, even though the story isn't MCU canon, the characters are new games canon, and they kill Cap in the goddamn trailer somehow? Whatever, please just let me play as Iron Man.
Also, can I just give a quick 'what the fuuuuck' to Cyberpunk2077? You can't just buy my goodwill with Keanu Reeves, completely miss the point of cyberpunk with a game that seems to only show off its shooting elements, and then give trans folks a raw deal by leaving out ungendered player options and making egregiously gross in-game billboards. It just feels like you missed the goddamn point. I want so badly for this game to be good, too. I guess we'll see how it goes.
Also, HOW DID NONE OF YOU MENTION STAR WARS JEDI: FALLEN ORDER? You're all dead to me.
---
This E3 wasn't the strongest when it came to "wow" moments for me. The Keanu/Cyberpunk 2077 thing was neat, but I was there when Usher gave an impromptu concert six years ago at Xbox@E3. Celebrity appearances peaked there for me.
In all seriousness, what really gets my motor going is seeing gameplay. I've been in the industry long enough to expect the worst from trailers and studio execs that wear blazers over their printed t-shirts. I've expected the absolute worst from Final Fantasy 7 Remake but this E3 put me in my place.
I wrote about it more in depth but it is clear that Square Enix is willing to incorporate some of the elements of the old ATB systems of old into this new game. That's fantastic because, to keep it blunt, Final Fantasy XV's combat sucked and Kingdom Hearts 3 felt painfully outdated. On top of that, the charm from the original game seemed to bleed through. It was awesome to actually see this all in action.
As an aside, how awesome was it for almost everyone not named Bethesda to be incredibly upfront and honest for the most part? From Nintendo admitting that Animal Crossing: New Horizons would be delayed to avoid crunch, to Square Enix admitting they don't really know the road map to the completion of Final Fantasy 7 Remake, was a relief to hear. It may not be good news, but it is honest news. I could get used to that.
---
So, there you have it. That's our biggest takeaways from E3. Honestly, there's a lot that we missed that we couldn't include in this post. But hey, you try rounding up a group of people once a week to type words into a computer.
This is where you come in. We imagine our readers are, like us, a lively bunch. So we pass it back to you. What are some of the best things you saw from E3 this year? Anything you're excited for? Anything that pisses you off? Seriously, we want to know.
Fire off your comments in the comment section below. We're seriously thirsty for your feedback. Even if you want to tell us Jared and Josiah are stupid jerks. We're here for some punishment.
Wanna suggest something for next week's KnowTechie roundtable? Let us now at either our Twitter, Facebook or the comments below.
Editors' Recommendations:
Follow us on Flipboard, Google News, or Apple News